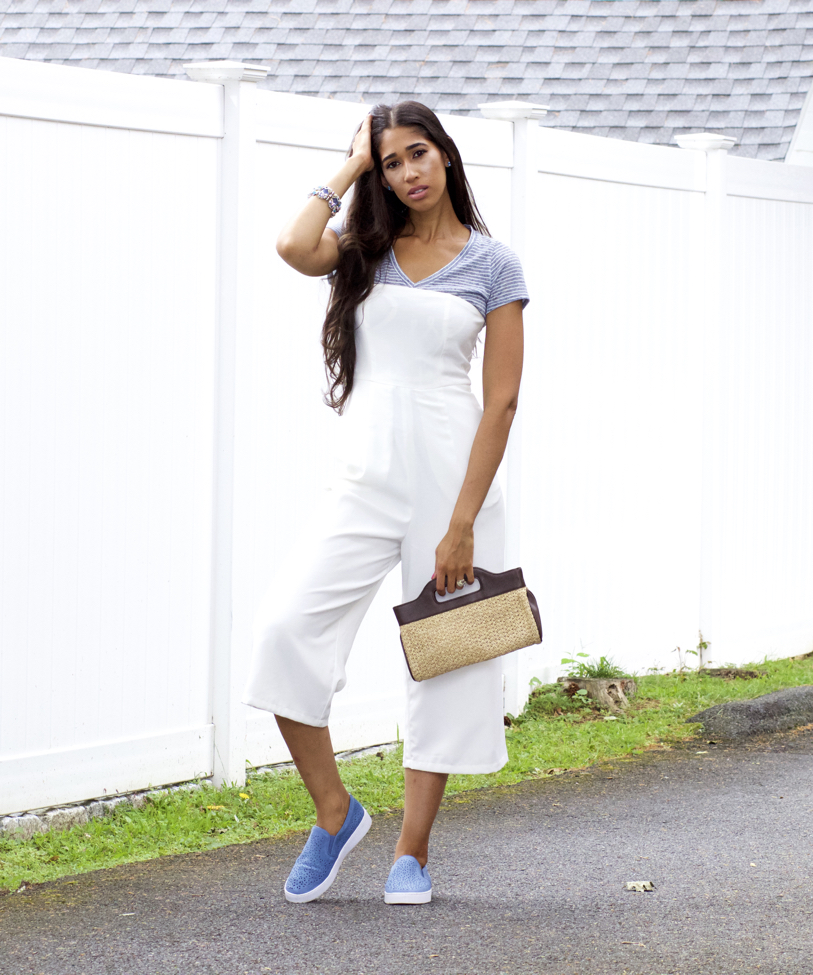 TEE: Similar | JUMPSUIT: Similar | BRACELET: Similar | BAG: Similar | SHOES C/O
---

---
Happy Labor Day my beautiful friends!
First off, I know I mentioned in last week's post that I'd have another post to share that Wednesday, but didn't. The reason was because the photos didn't come out too good for both Wednesday and Friday. I just wanted to address that :)
Since today is the unofficial end to summer, I feel it's now suitable to discuss fall fashion more in depth. I briefly talked about it when sharing my seasonal essentials during the Nordstrom Sale, but in this post, we'll be discussing styling specifically.