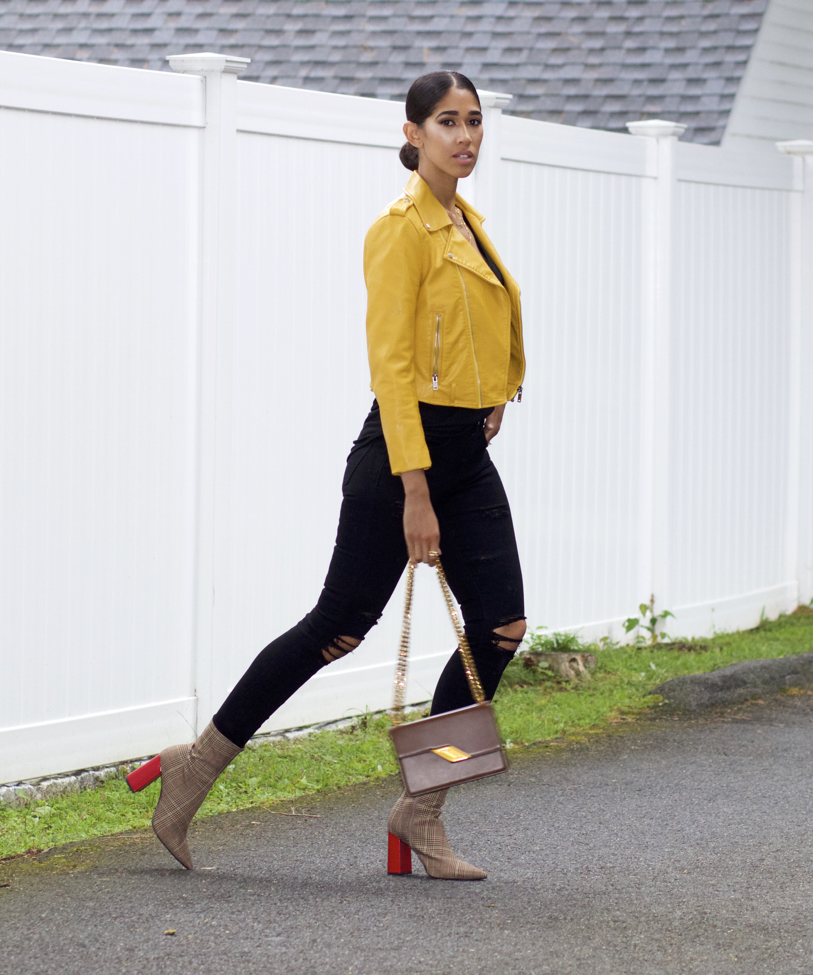 JACKET: Similar | TEE | JEANS: Similar | BOOTS | BAG: Similar
---

---
Happy Monday my beautiful friends!
Over the weekend, the temps dipped a bit and I have to say, I actually didn't mind it because it allowed for me to break out these plaid midi boots I purchased during the Nordstrom Anniversary Sale that I love so much! Though they weren't actually apart of the sale, I just couldn't pass on them. I fell in love with the color combination in the plaid and well, how they strongly resembled the iconic Burberry plaid.
I have very few midi boots in my collection because I tend to be picky about the details, since they do end at an awkward part of the leg, which brings me to the topic of today's post...