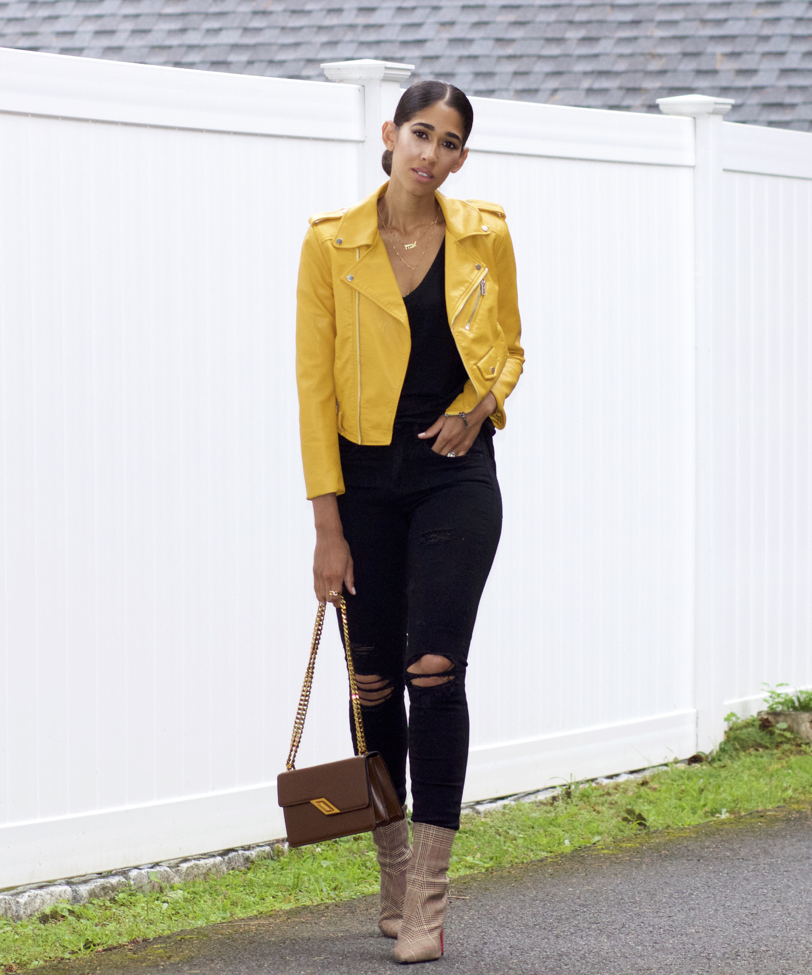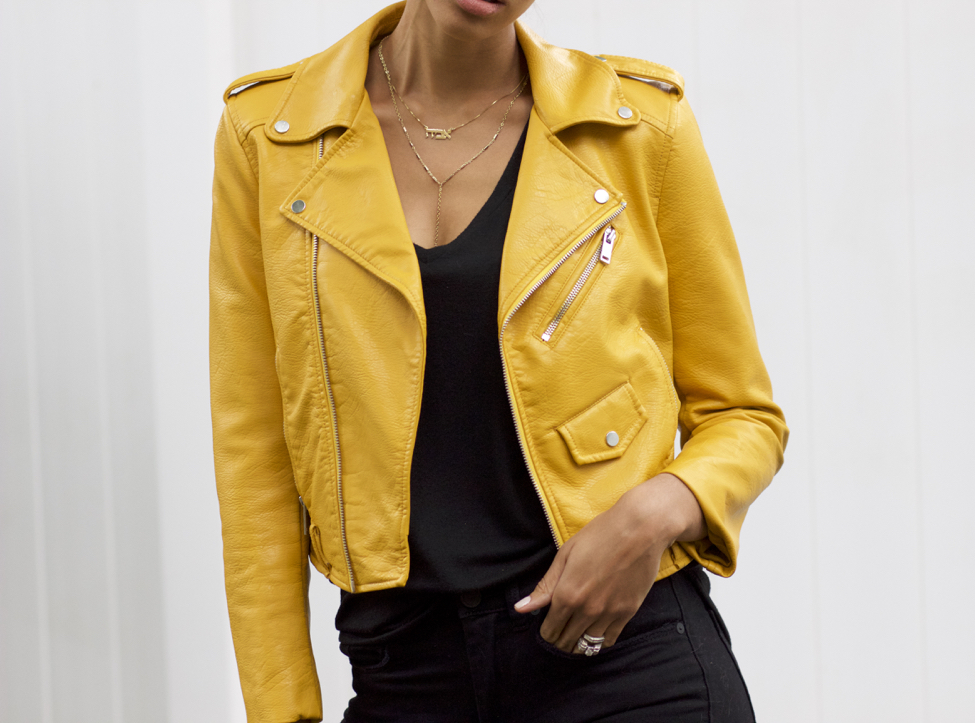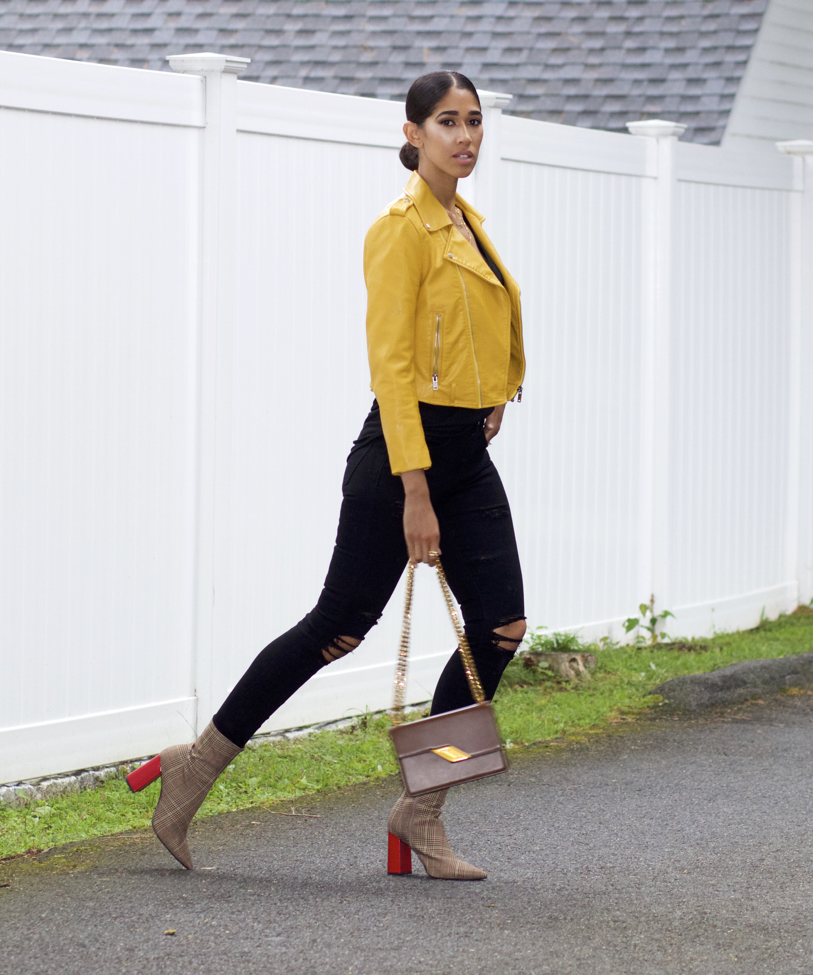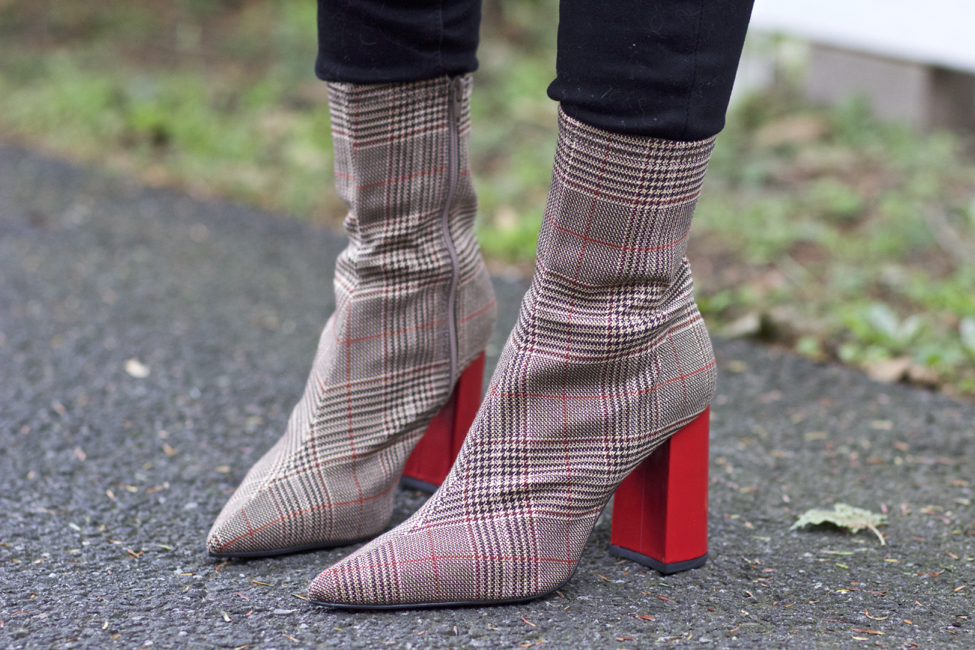 JACKET: Similar | TEE | JEANS: Similar | BOOTS | BAG: Similar
---

---
Happy Monday my beautiful friends!
Over the weekend, the temps dipped a bit and I have to say, I actually didn't mind it because it allowed for me to break out these plaid midi boots I purchased during the Nordstrom Anniversary Sale that I love so much! Though they weren't actually apart of the sale, I just couldn't pass on them. I fell in love with the color combination in the plaid and well, how they strongly resembled the iconic Burberry plaid.
I have very few midi boots in my collection because I tend to be picky about the details, since they do end at an awkward part of the leg, which brings me to the topic of today's post, how to elongate your legs when wearing them. Due to the fact that they're above the ankle, yet below the calf, they can easily make your legs appear shorter than they are and I'm sure many of you may not wish to create that illusion.
First off, I'd suggest opting for midi boots that have a more snug fit. The only other pair I believe I have are a much more looser fit, which can make styling more challenging. When they're snug, they sculpt and can make the legs appear long and lean when wearing shorter dresses/skirts/shorts. When wearing jeans, on the other hand, I think going skinnier and cropped styles make for great options, as they can create a sleek and stylish look.
I chose to go all black, but to visually break things up, I added a mustard yellow leather jacket on top. It's a cropped style, so it doesn't interfere with the lengthening effect that the monochrome creates. I know, this isn't a classic example of monochrome, since I do have the different color with the jacket, but the majority of the outfit visually appears to be black, so it works. I didn't wear belt because that would further shorten the appearance of my leg, so that's something else to consider. Instead, I just did a half tuck to polish the look a bit.
Another tip is to opt for midi styles that are pointed or almond toe shapes, as many of us know, they create a lengthening effect to the legs on their own.
Do you like the look of midi boots? What are some of your favorite ways to wear them?
Thanks for stopping by, my friends, and I hope you have a great week ahead!