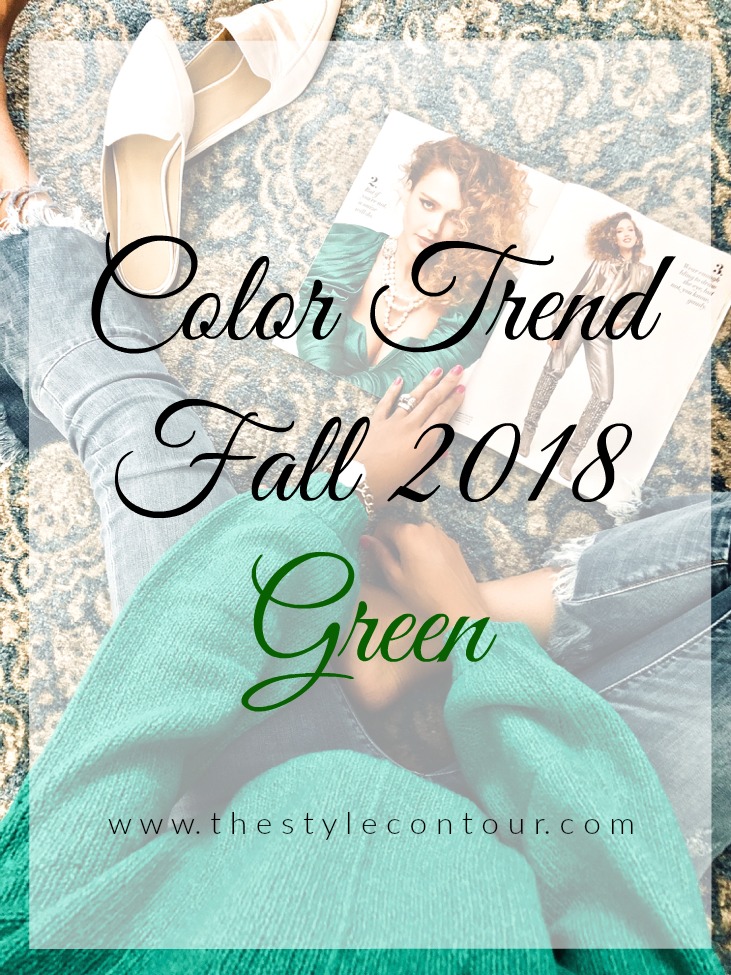 Happy Wednesday my lovely friends!
About a month ago, when I was prepping for the Nordstrom Sale, I began noticing that items that came in green were selling out faster than the other colors, which led me to discern that green will be one of the it colors of the season. I noticed this with other retailers too, so it's a color that many seem to be gravitating towards this year. I've also noticed that there isn't one particular shade that's trending, though rich, saturated greens seem to be taking the lead.
Back at the start of spring, I shared how green was a color I was starting to embrace and was wearing it a lot, so you can imagine how happy I'm feeling to see it popping up more! I actually snagged the sweater in the above thumbnail during the Nsale and let me tell you it was no easy task. It took me about a week to finally see it restocked in my size, as it kept selling out and it still is! Don't go based off of some of the reviews that say it's neon because it's not. Plus, it's SUCH a great dupe for the Isabel Marant one!
Anyway, green is a color that I think looks great on every skin tone and hair color. It won't wash you out, but rather create somewhat of a glow, mainly with those that are true green shades, as well as the more saturated, jewel tones. It also pairs great with either silver or gold metals, too, which isn't always the case with colors. Often times, a color, regardless of the shades and hues, will show a more partial favorite to one over the other. Not the case with green and because of that, it just works on all skin colors.
Below are some of my favorite green pieces at the moment, which are your favorite?!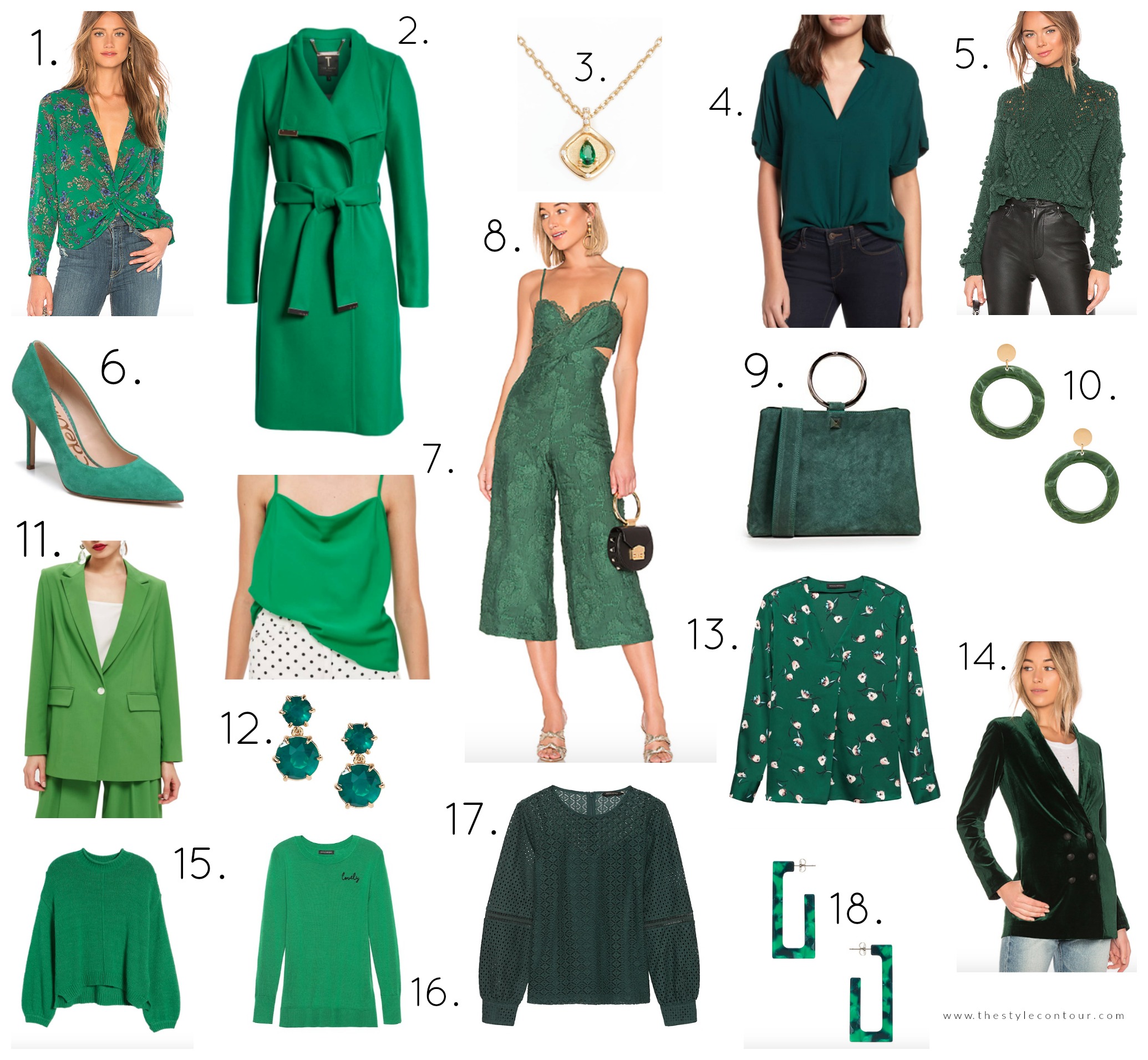 :: SHOP THE COLLAGE ::
1 | 2 | 3 | 4 | 5 | 6 | 7 | 8 | 9 | 10 | 11 | 12 | 13 | 14 | 15 | 16 | 17 | 18
---

---
If you're loving the idea of adding some green pieces into your wardrobe this season, now would be a great time to experiment with so many sales that have been extended for Labor Day. I've recently been introduced to Wikibuy, which is an online coupon search site that makes it easier to find codes and promotions that are going on at some of you favorite online retailers that you may not have otherwise known about, especially if you're not signed up to newsletters. It's fairly simple to use, as you would just enter the name of the store you want to shop, Gap for example, and it'll show all the promotions that they're currently offering. Have you ever heard of them?
Thanks so much for stopping by my sweet friends and I hope you're having a great day so far!
*I've received compensation from Wikibuy for this post, however all thoughts and suggestions are my own.*