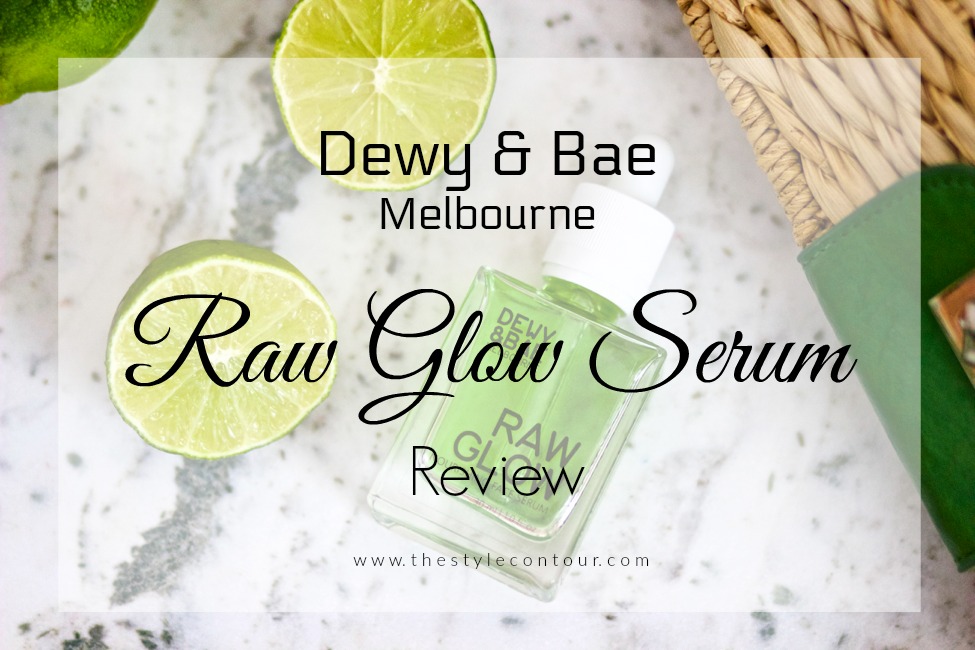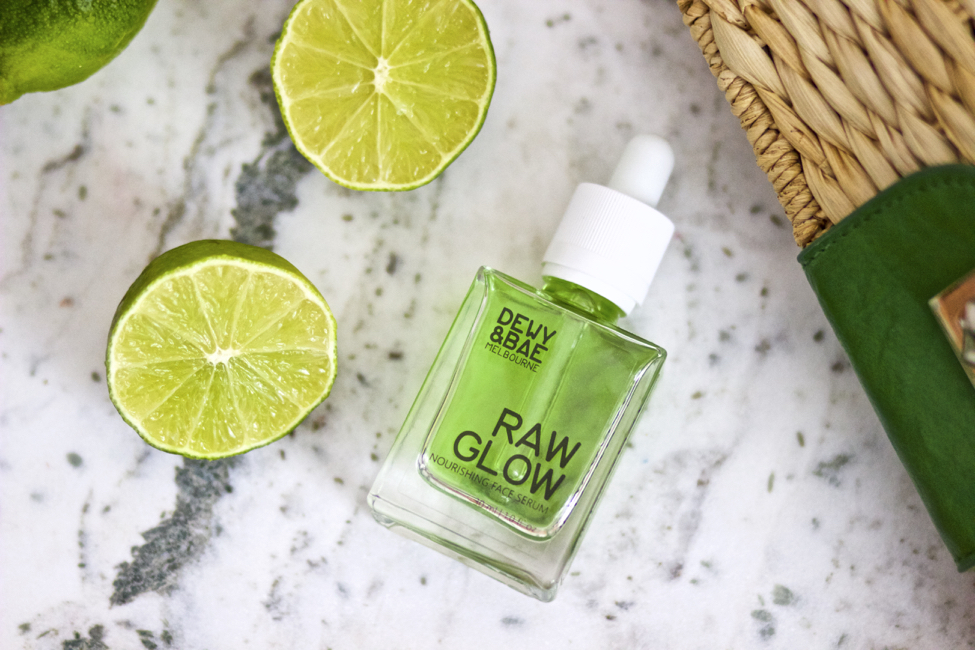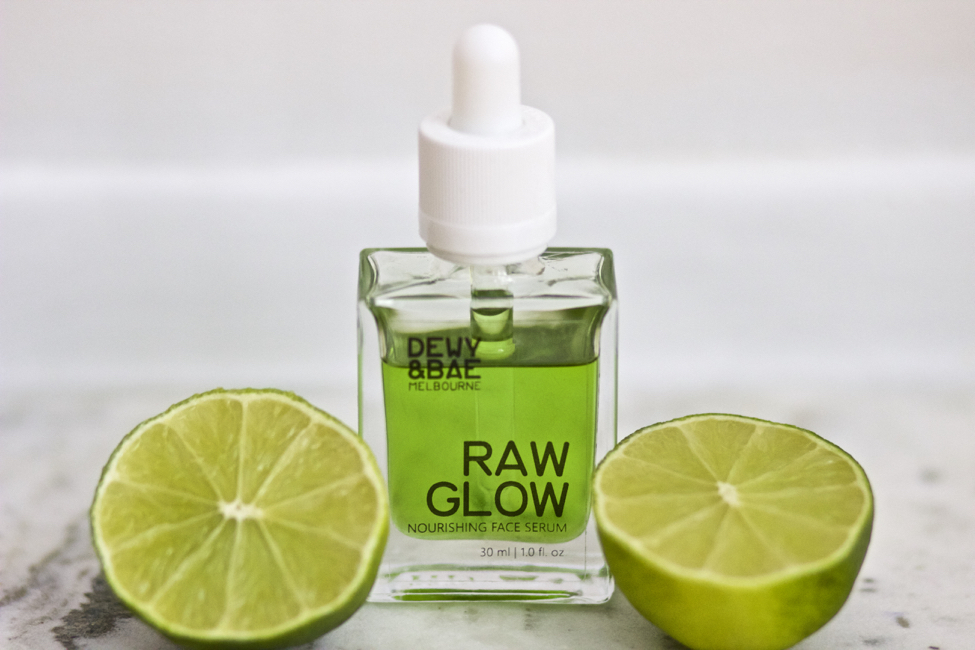 Happy Tuesday my sweet friends!
About a month ago, Dewy & Bae Melbourne reached out to me and asked if I'd be interested in testing out their Raw Glow nourishing face serum. Before answering, I did a quick read through on their site to see if it matched what I tend to look for in my skincare products, specifically serums. As you can see, I ultimately agreed after having read that it was 100% vegan, gluten free, and safe to use during pregnancy. No, I'm not hinting at a soon to come pregnancy announcement, haha. Not yet at least ;) I just find that a good indicator that a product may not have harmful ingredients, though we know that's unfortunately not always the case.
I was also intrigued that it contains chlorophyll derived from Alfalfa (no, not from The Little Rascals, haha; I'm full of jokes today!). It's a flowering plant in the legume family. Chlorophyll is what gives plants their green color and when applied to the skin, it's said to be great at treating blemishes and wounds, mainly because of the vast amount of vitamins and antioxidants it contains. You can read more about the product in more detail on their FAQ page. I'll now get into how long I've used it and what I noticed personally it did for my skin.
I first began using it in the mornings because I had just finished up the last few drops of the serum I had been using for months, so this showed up on my door at the perfect time! I would applied about three drops to my left hand, tapped my hands together, and gently patted my face an neck. It feels greasy and is a bit runny, so you have to be quick to apply it.
After about a week of using it only in the mornings, I ran out of my night serum and figured I'd try using it nights, too. For about two weeks, I didn't notice any drastic changes to the look nor feel of my skin, until I began testing out two new products, which didn't get along well with my skin at all! I haven't broken out in about two years, so I was not too happy when I saw several little pimples popping up (no pun intended, I'm telling you I'm on a roll!). I immediately stopped using those products and yes, I did do some popping. I just couldn't control myself, they still remained days after discontinued use. Well, they left blemishes and usually, my blemishes last months because I'm olive and so, they usually tend to be rather dark in color.
Within about a week and a half, they cleared up entirely and I honestly believe it's a result of the serum. That said, I think if you have stubborn blemishes, this would be worth trying out. I believe this is one of those products that you don't notice it working until there's a reason for you to notice, does that make sense? I believe it's a great treatment, not so much a preventive product. So, they are accurate in their FAQ statement in their answer to if it can treat acne, they do not claim to do so, rather treat and heal the existing blemishes.
I have combination/oily skin and with the exception of using those other products, I didn't notice it breaking me out at all. Though it's greasy, it didn't leave my skin oily for hours and I was able to easily apply makeup without the greasy look and feel. I don't know how this would work for dry skin, but I will say that I've tried applying it without moisturizer and my skin didn't feel parched, though do consider that I, once again, have combination/oily skin.
I think if you're looking for a good, clean, natural serum, it's worth considering, especially if you are pregnant or nursing, as I know first hand how hard it can be to find products that are clean and free of harsh chemicals.
Have you ever heard of or tried this serum from Dewy & Bae? Have you ever tried Australian based skincare products in general?
Thanks so much for stopping by, my friends. I hope you found this review helpful and I look forward to seeing you in tomorrow's post!