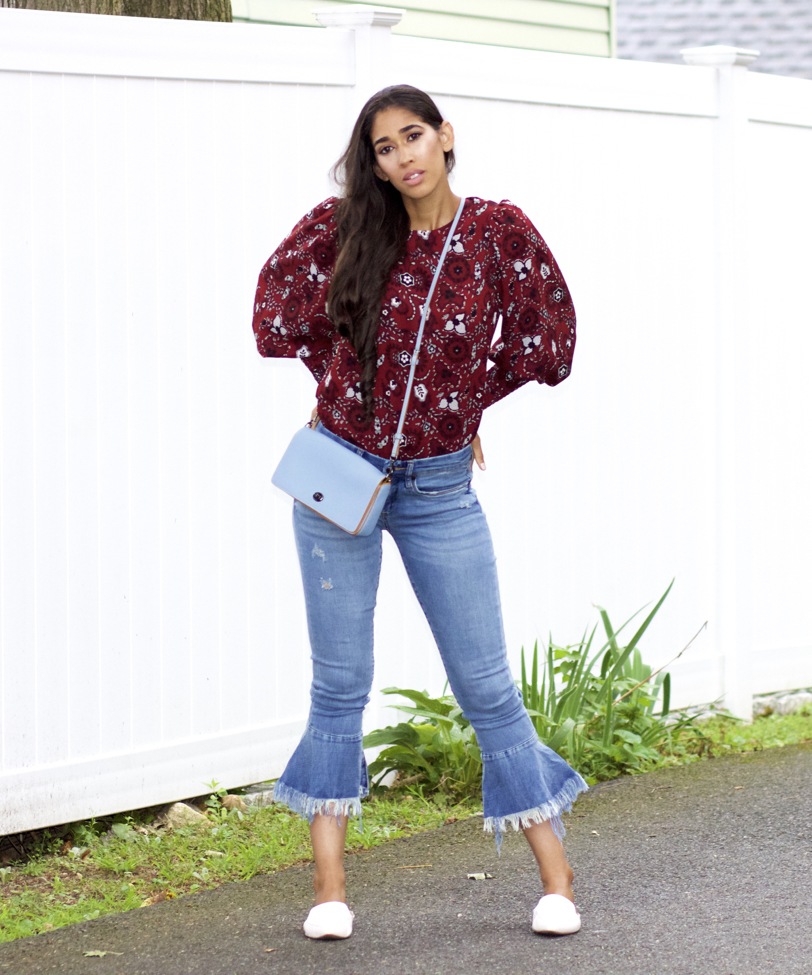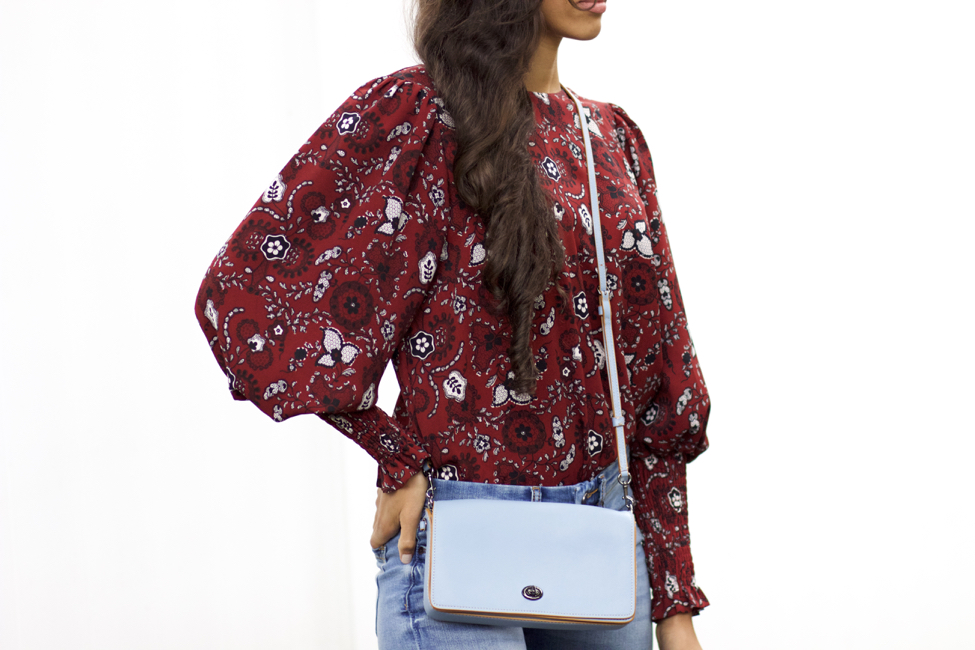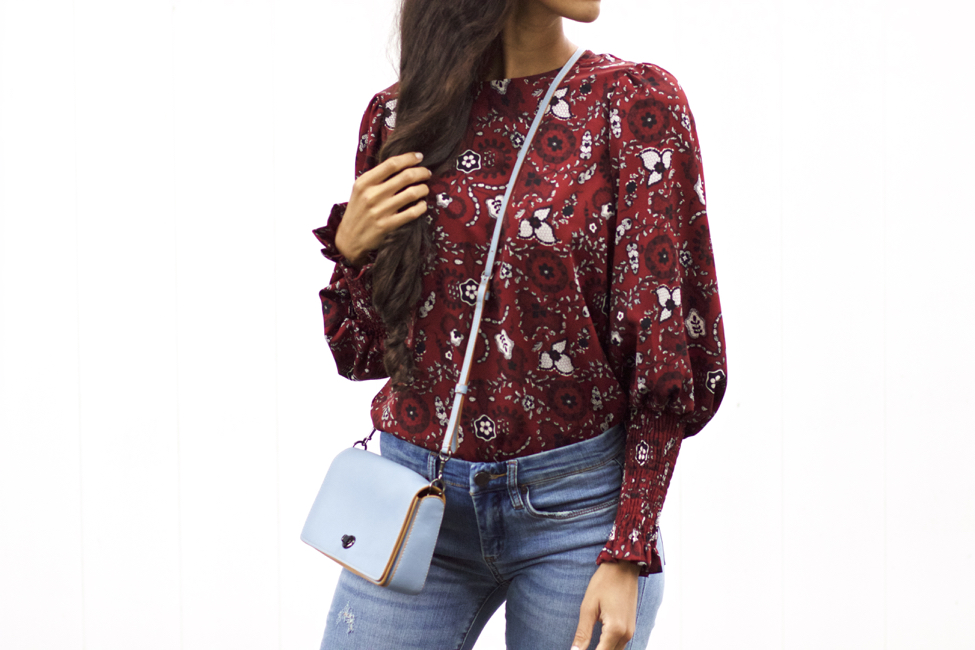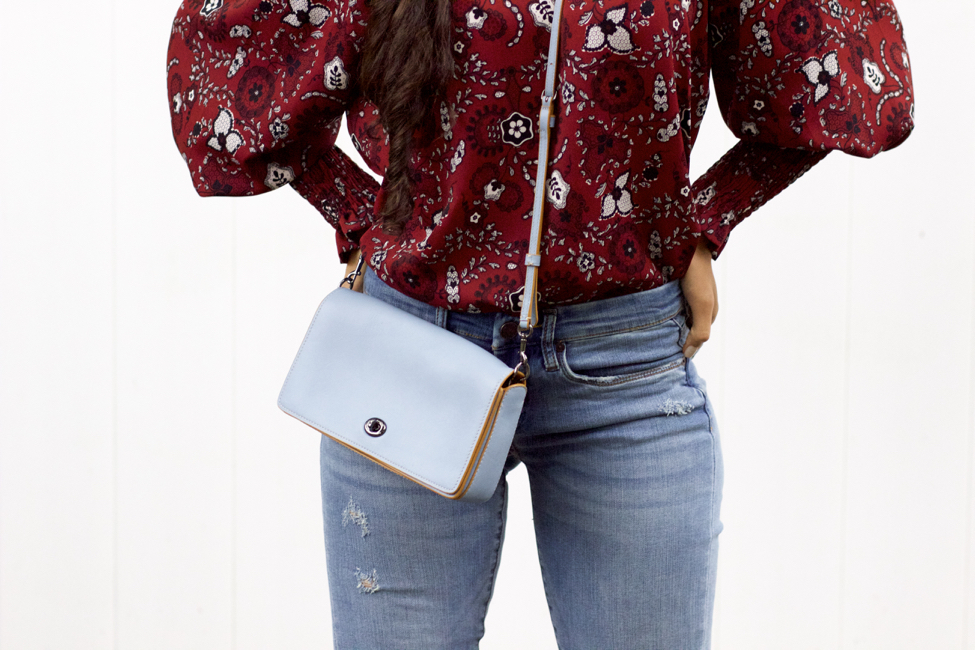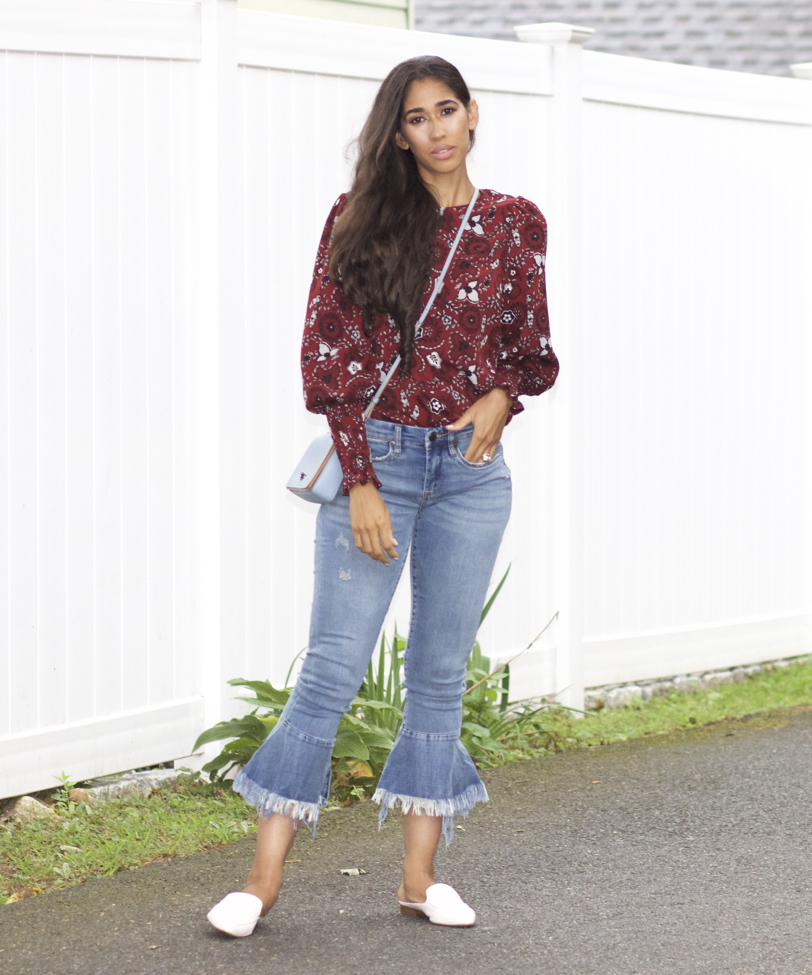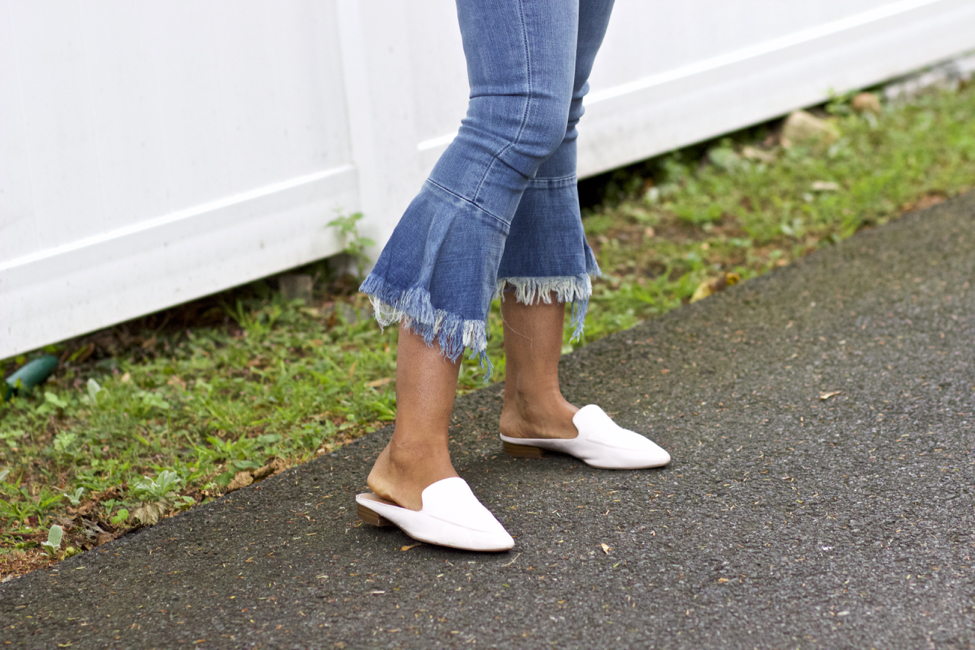 BLOUSE: Similar | JEANS (size down) | SHOES: Similar | BAG: Similar
---

---
Happy Wednesday my beautiful friends!
I hope you're all having a great week so far!
Though 80s and 90s styles are trending heavily this season, I still embrace my deep love for the 70s. It's the era I feel most inspired by, which I've stated many times. The use of colors and the overall carefree attitude that's often reflected in the clothing, has always appealed to me. Don't get me wrong, I do love some elements of the 80s, mainly the oversized knits and bold colors. The 90s is the era in which I grew up, so it will forever be special to me.
Though balloon sleeves aren't from the 70s, the pattern of this blouse definitely reflects the time. The jeans also share the same vibe with the flared hem, done in a more modern way with the frayed details, which I love! Who else is still into frayed hems?
When it comes to jeans like this, I think balance is key to pulling them off. Personally, I find that wearing voluminous tops or adding some dimension with a jacket helps to balance the overall look. The wide, belled hem, can make the legs appear larger and make one appear more bottom heavy and if that's an effect you don't prefer, you can offset it by adding some volume up top. Even just a blouse with a print can help to refocus the eye, so you don't necessarily have to go for textured tops.
Both of the pieces I'm wearing were trends from last season, but I'm not one to restrict myself to wearing current trends. If I like something to the point that I know I'd be able to mix and match and wear it for quite a few seasons, I buy it. I love clothing that have details that can help to enhance an outfit and if one of those details happen to be trending, that's a bonus!
What era most inspires you?
Thanks for stopping by, my sweet friends, and I hope you're having a great week so far!