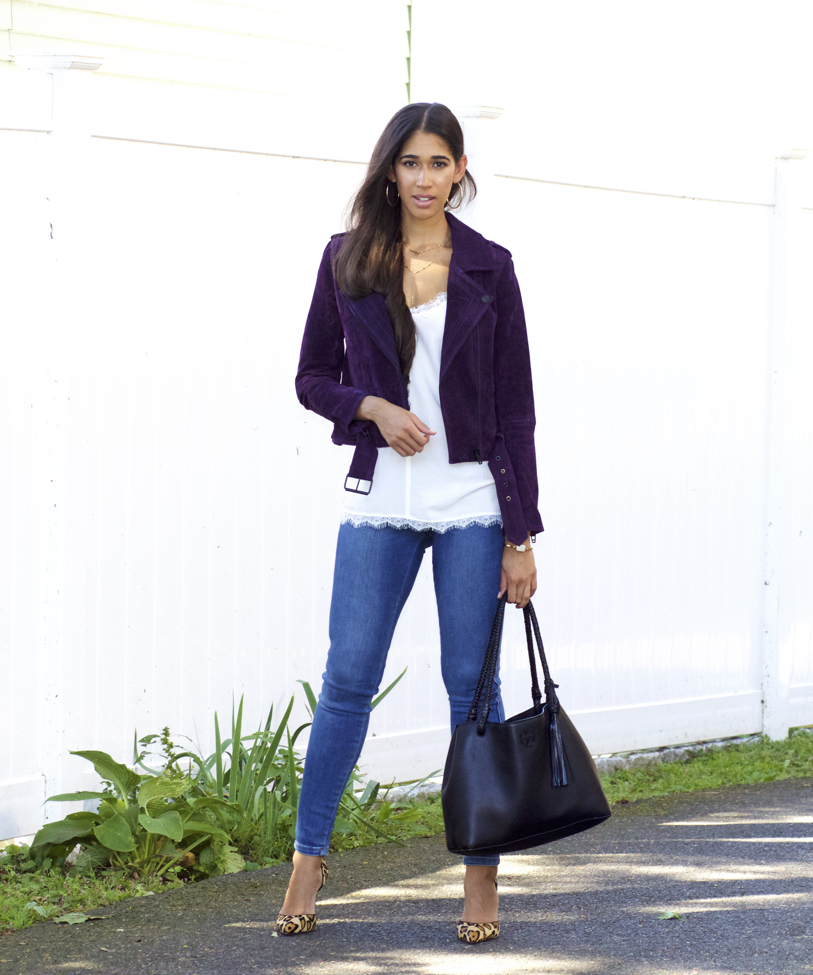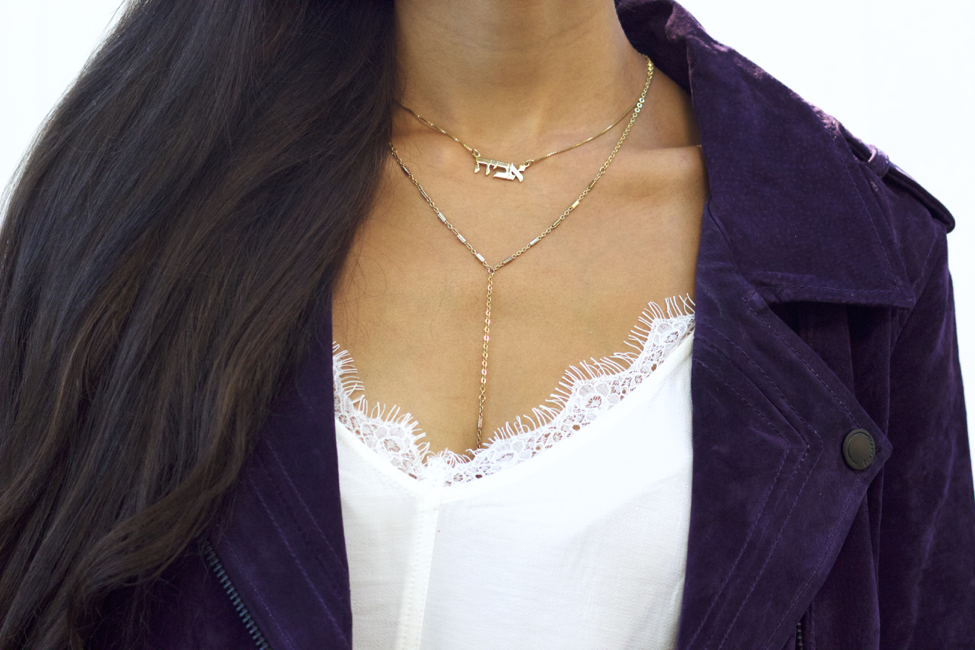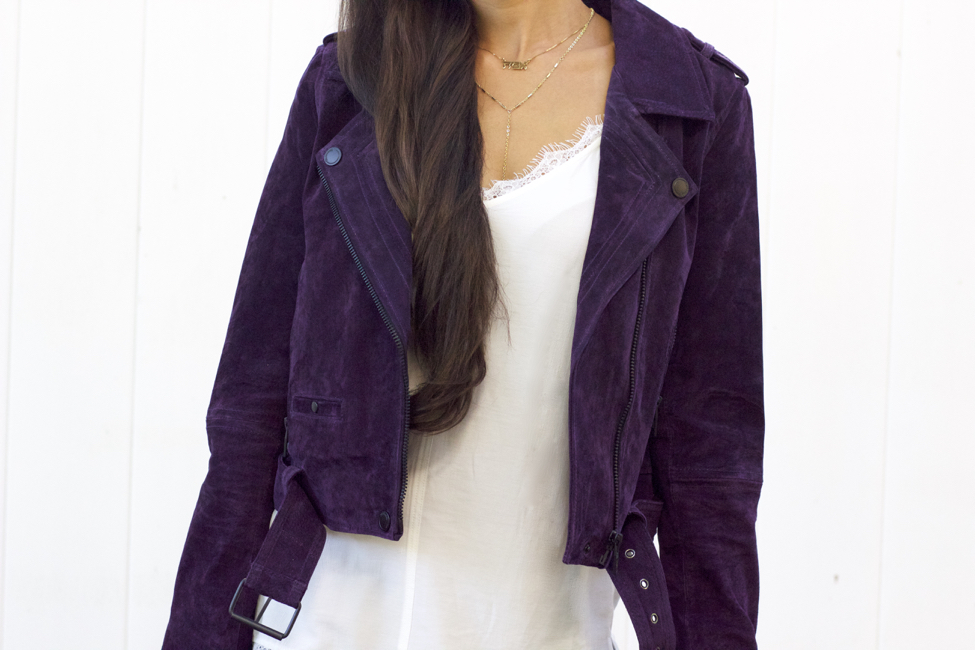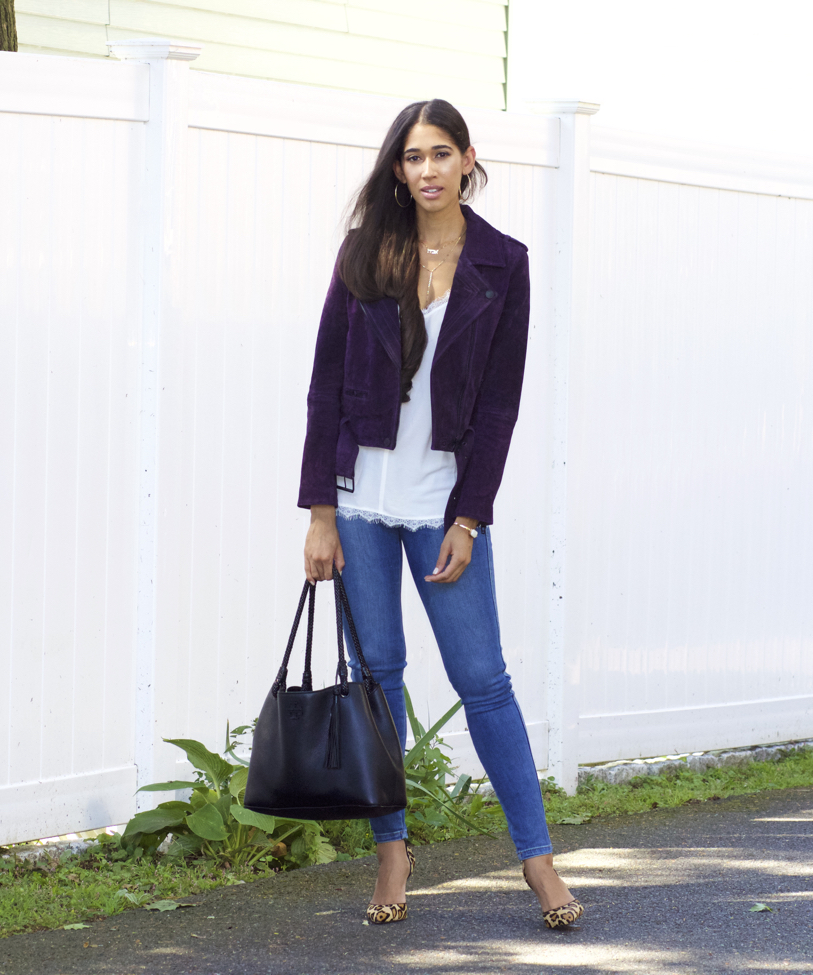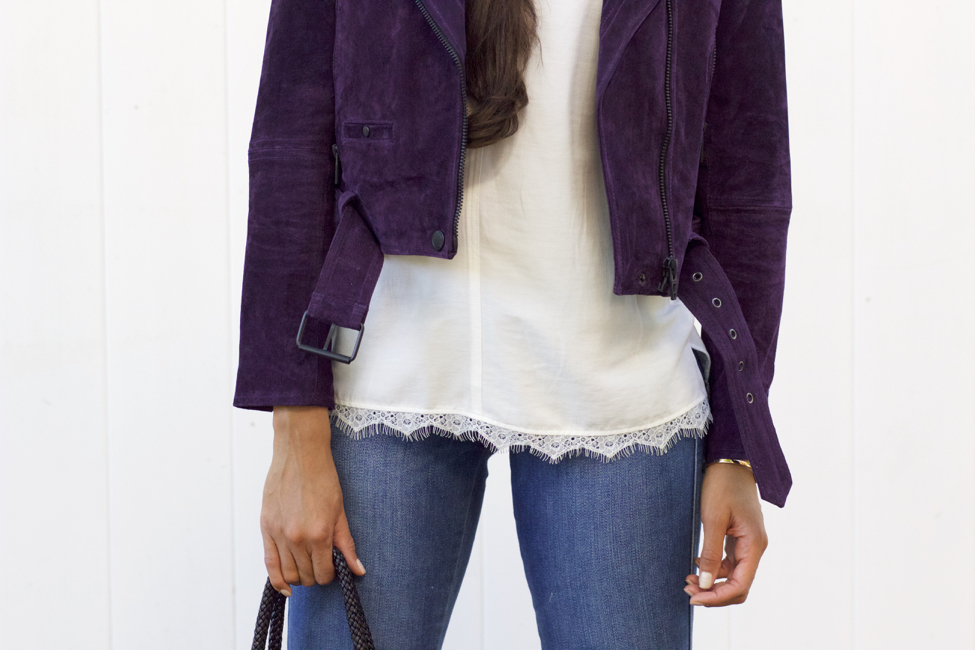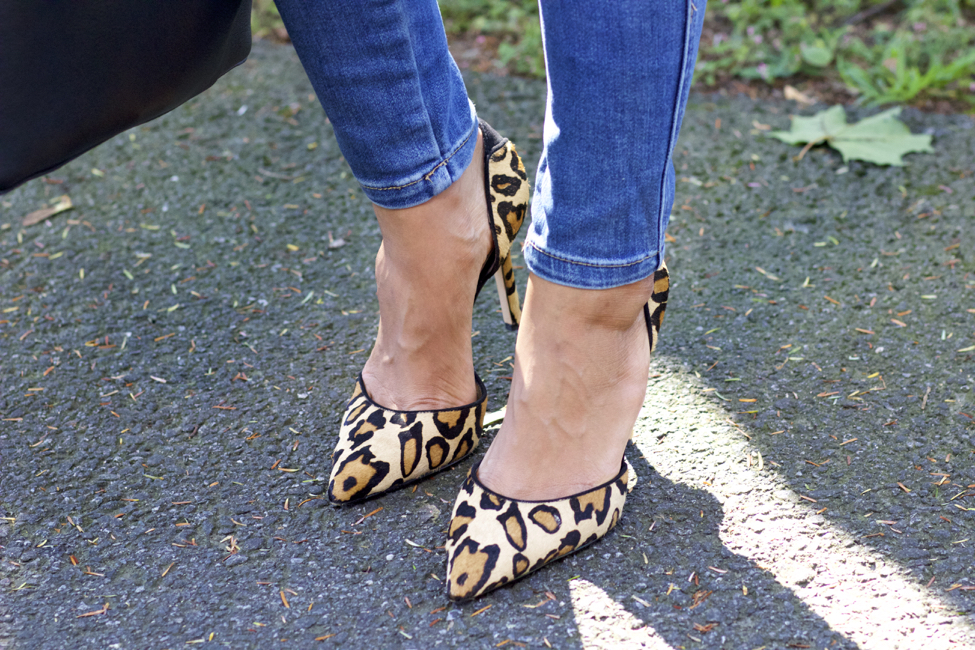 JACKET (ON SALE!) | CAMI: Similar | JEANS: Similar | SHOES: Similar | BAG: Similar
---

---
Happy Monday my sweet friends!
I hope you all had a great weekend! Yesterday, we took advantage of the gorgeous weather and paid a visit to the beach. It seems like forever, since we've visited. For much of the summer we were there at least twice a week and haven't gone since Labor Day, which was only a couple of weeks ago, haha, but it feels like so much longer!
As some of you may already know, leopard print is pretty major this fall season. It was also trending throughout summer, which I've mentioned in this blog post. To be honest, I don't think leopard for fall is anything ground breaking. Much like florals for spring, it's pretty much expected... at least for me.
However, unlike florals, not as many find it to be as practical or easy to wear and it's mostly due to the fact that during the early 90s, it was found to be tacky or gaudy, since it was often worn head-to-toe and on skin tight clothing, so much more people have stayed clear. Times have changed though and these days, it's quite easy and chic to wear. I have an entire blog post sharing tips on how you can wear it and not look tacky, which you can check out here.
What I will say is that generally the safest way to wear it is in a pair of shoes. Be it flats, heels or ankle boots, they will pair well with nearly anything and everything you have in your wardrobe, serving as a great alternative for your black or nude pairs, since they're also a neutral, mainly when in the classic brown and black color palette. It's a great way to add a little print to your outfit to spice things up or add a little sass and sophistication at the same time. Regardless of your personal style, they will adapt easily into your wardrobe and you'll be surprised at how easily you be able to style them.
Today, I opted for a deep eggplant colored suede leather jacket with a crisp white lace cami, the contrast is sharp and bold and pairs beautifully with leopard. Consider styling your leopard shoes with your saturated, jewel toned pieces this fall for a seasonal look that's bold and stylish.
What are your thoughts on leopard print? Do you love or loathe?
Thanks for stopping by, my sweet friends, and I hope you have a great week ahead!