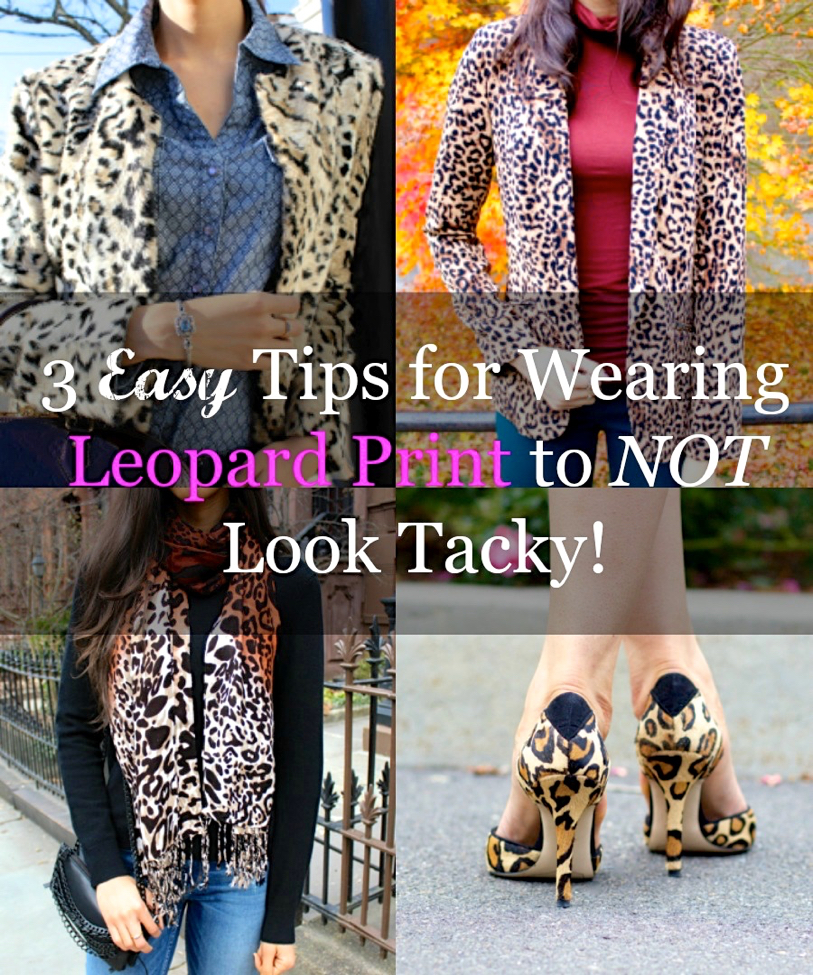 Hey, hey my gorgeous friends!
There are a few prints that are synonymous with fall, one of which is leopard, my utmost favorite print.
In fact, it wasn't until I stepped back and took a look in my wardrobe (and house for that matter!) that I realized just how much I love obsessed I am with it. It has many vibes it can exude, depending on how it's worn and styled, which makes it such a versatile print to work with, as you can style it in a way that's entirely reflective of your personal style. The thing that can be tricky with it, however, is that when styled incorrectly, it can appear a bit gaudy or tacky, which I'm sure no one wants!
The tips to consider are to focus on both fit, placement, as well as overall styling.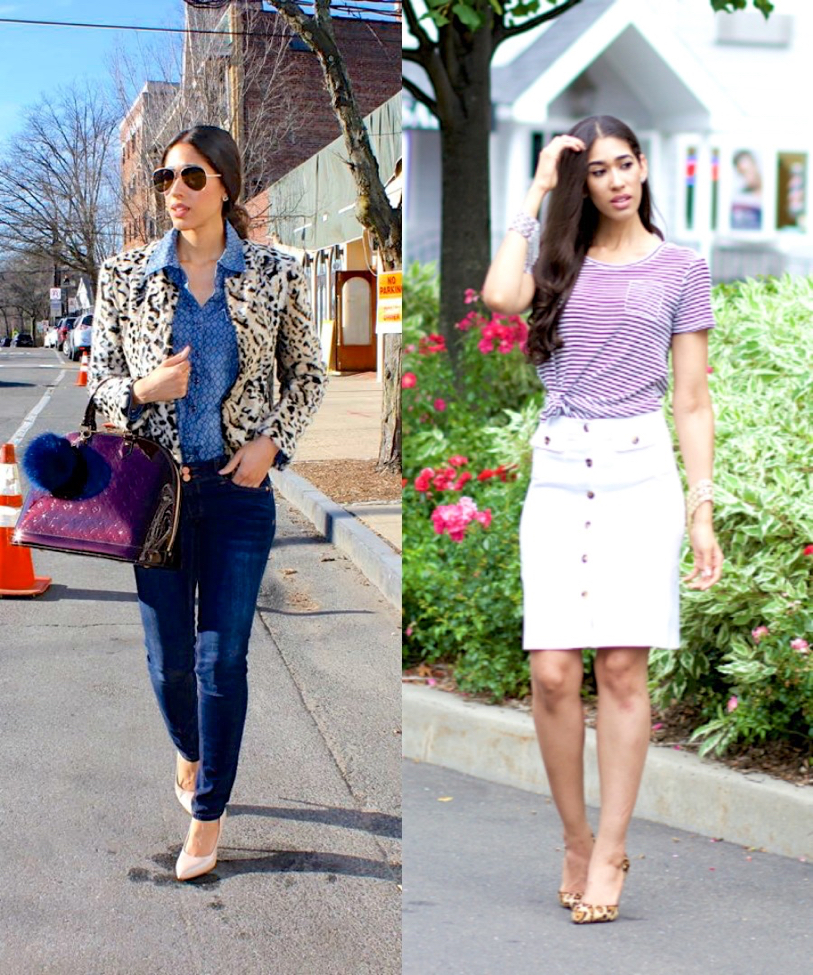 SEE ORIGINAL POSTS:
For instance, I wouldn't necessarily suggest wearing a ton of print with a leopard piece, as it can easily compete with the others and clash. Instead, I'd suggest either combining it with prints that are a bit subdued in size or color or just limit the look to 3 prints total, with some neutral solid pieces (including textures) worked in to balance everything out.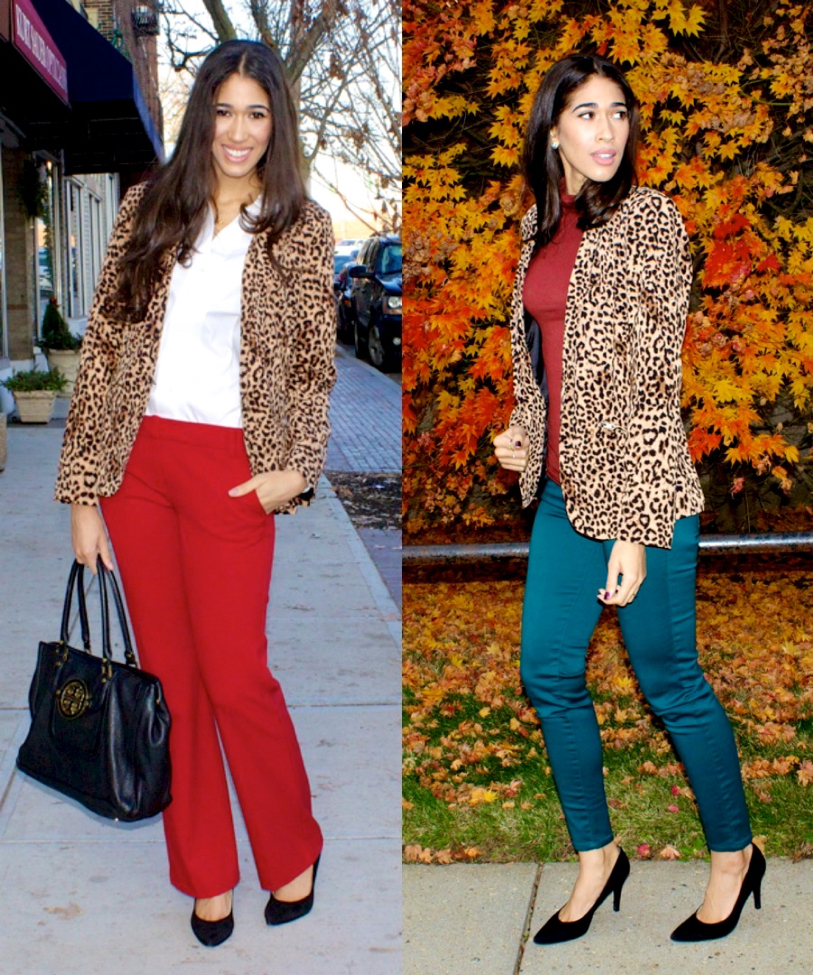 SEE ORIGINAL POSTS:
Another way I personally love to wear leopard is with vibrant and rich colors and since it's a print comprised of naturals, it's sure to blend well with nearly every color under the sun! I've noticed that when I've paired my leopard pieces with oversized or loose pieces, as I did with the red trousers above, it looks better when there isn't any other additional colors thrown in, which can make things more overwhelming (guilty as charged, but hey, how else do you learn what works, right?!). When working with colorful pieces that are more tailored or fitted, on the other hand, I think it allows for the use of more color and can create an overall flattering and interesting pairing.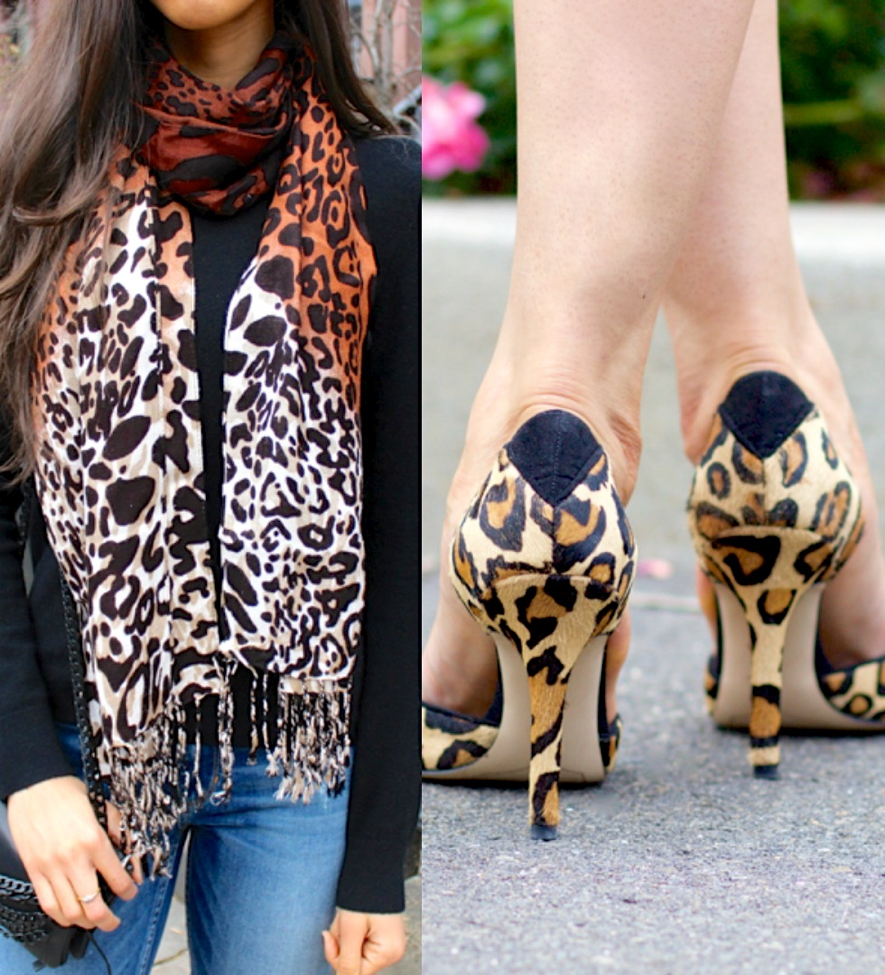 SEE ORIGINAL POSTS:
Lastly, one of my favorite, no fuss ways to wear leopard print, is in accessories! It's such a great way to experiment with the print, if you're a little apprehensive about wearing it because the impact is subtle and do-able for everyone. Be it in a scarf, a pair of shoes, or a purse (I'm still missing this one surprisingly!) it adds such a nice element to a look and you don't have to worry about it making you appear too big or small.
Though remember that larger print sizes will make us appear larger and smaller sizes smaller, that's a tip to keep in mind! It's also appropriate for most settings, including work, allowing you to get the most wear out of your item. That said, I feel this is the most versatile way to wear and style the print and it's less likely to overwhelm your outfit or appear tacky, as long as you don't go overboard in the other pieces you've paired it with, as mentioned in my first tip!
I hope you found my tips and looks helpful, especially if you've always been a bit hesitant about wearing leopard, it really is a lovely print to wear, even more so come fall! Thanks so much for stopping by, dear friends, and I hope your day is as fabulous as YOU!
XO,