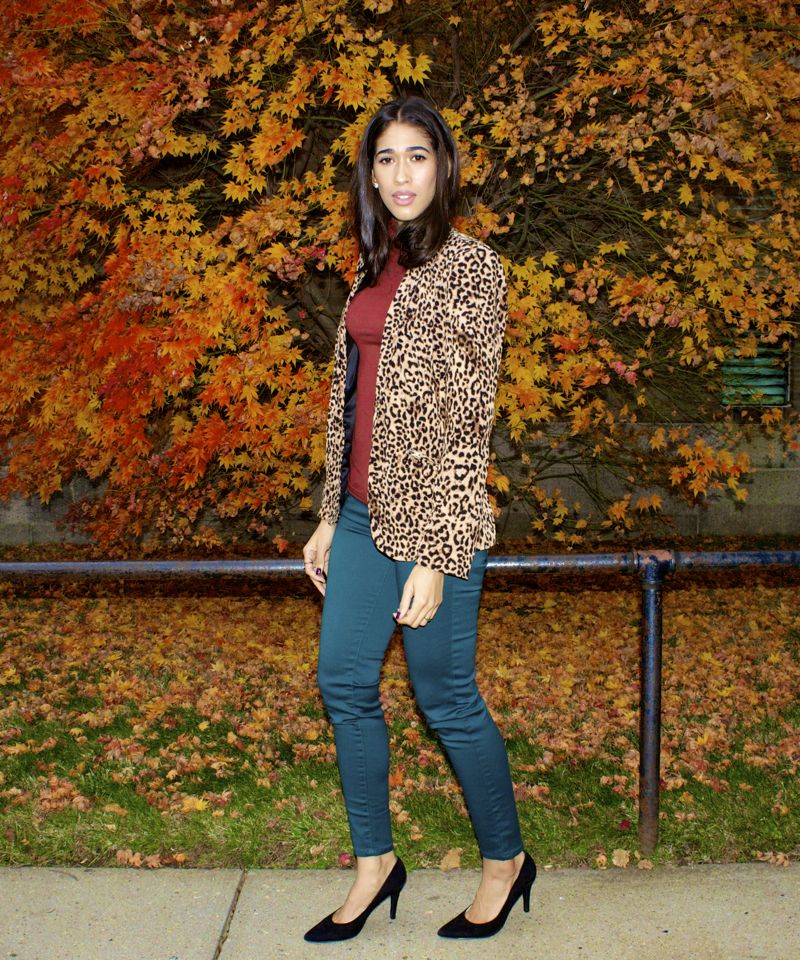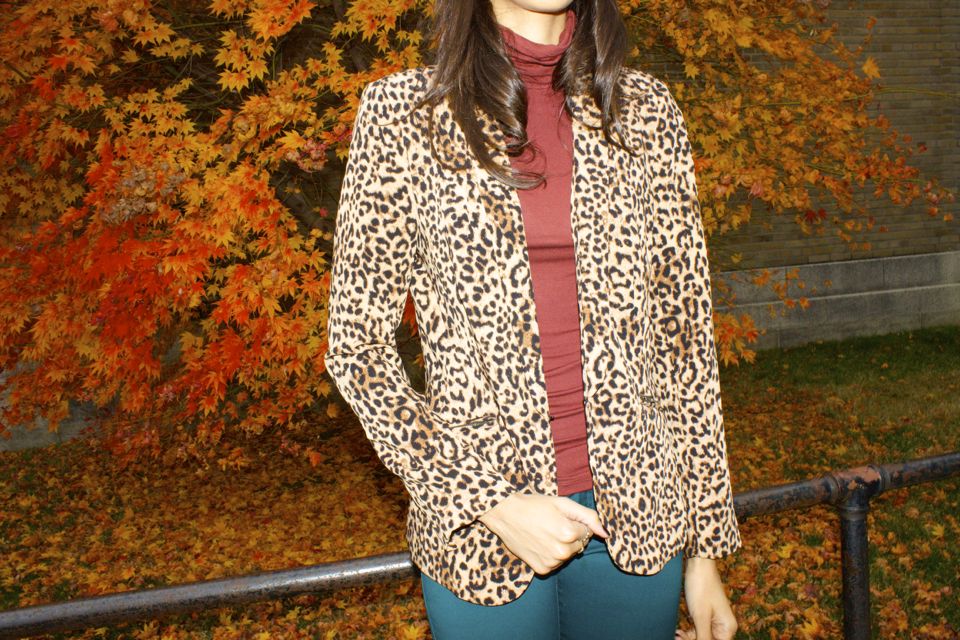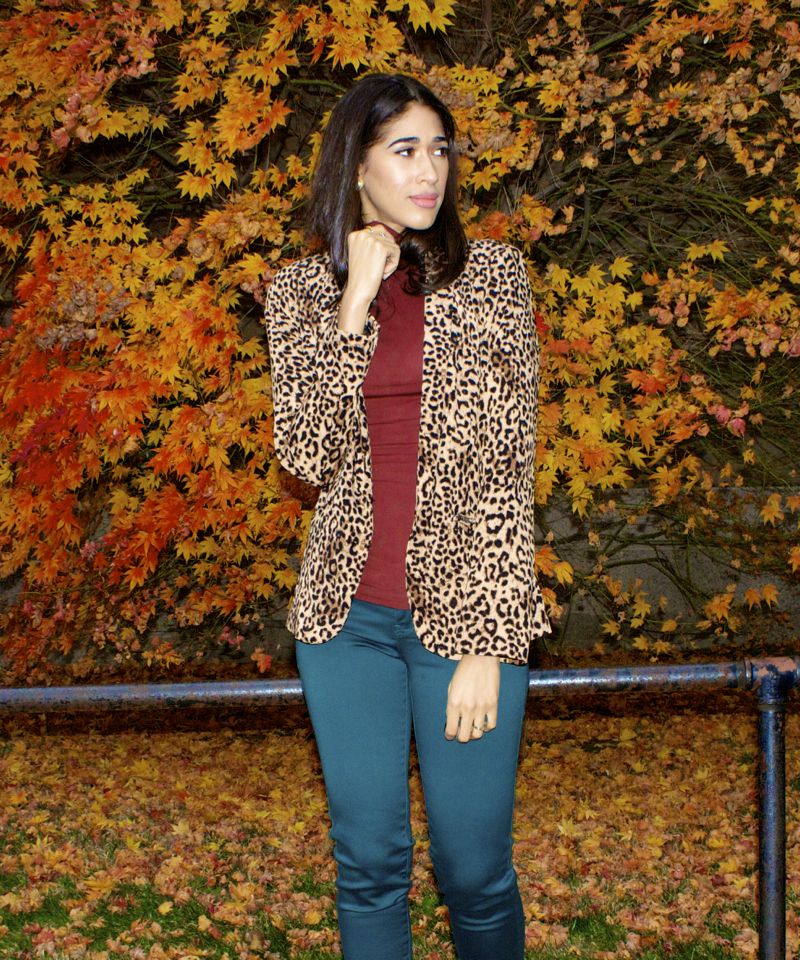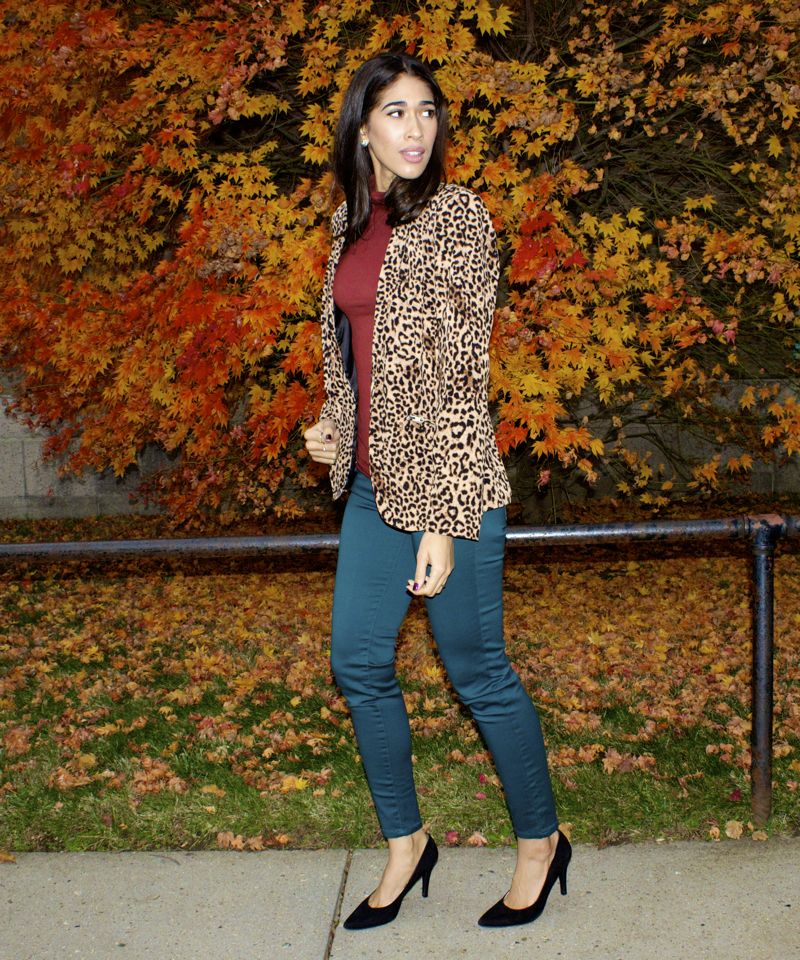 GET THE LOOK!
Blazer: Nordstrom (similar style on sale here) // Top: H&M (similar style here save 40% off your ENTIRE purchase use CODE: 74406) // Jeggings: Arden B. (similar style on sale 50% off here) // Heels: Nine West (here save up to 20% off your purchase use CODE: FEAST)

Hey beauties, happy hump day!
This hump day is a lot better and easier to get over than the rest, since tomorrow is Thanksgiving! Woohoo! Who's ready to have some turkey?! I am, it's been one whole year since I've eaten turkey. I've given up eating meat for the most part, although I have some here and there every couple of months, but nothing compared to my daily or weekly menus years prior, so I'm excited :)
I'm back with yet another Thanksgiving outfit idea and this one is a bit more dressy or dressed-up casual, as I like to call it. This would be a perfect option if you'll be dining at a restaurant for your dinner or just want to get a little dressed up, without being too over the top, since you do want to be somewhat comfy, right?! I absolutely love leopard and teal together, I think they're such a perfect fall combo, yet unique; and when you add a touch of terracotta or burnt orange to the mix, you've got fall outfit perfection! Now, since leopard is a busy print that brings the eye to focus, you want to make sure you're wearing it in areas that you'll feel most confident. If you tend to carry weight in your midsection, I wouldn't necessarily suggest a leopard top, which will cause the eye to focus there primarily, especially if you get bloated after you eat, which we all do! Instead, I'd suggest a longer loose fitting blazer or cardigan, like I'm wearing, which will create a slimming and lengthening effect to the torso, or you could simply wear it in your accessories, such a scarf or pair of shoes.
What do you think of this look; is it one that you'd wear? Are you ready for tomorrow?! In the midst of your holiday madness, stop by tomorrow, I have a special something I want to tell you :)
Thanks so much for stopping by, my beauties, and I hope you have an amazing day!
Xo,