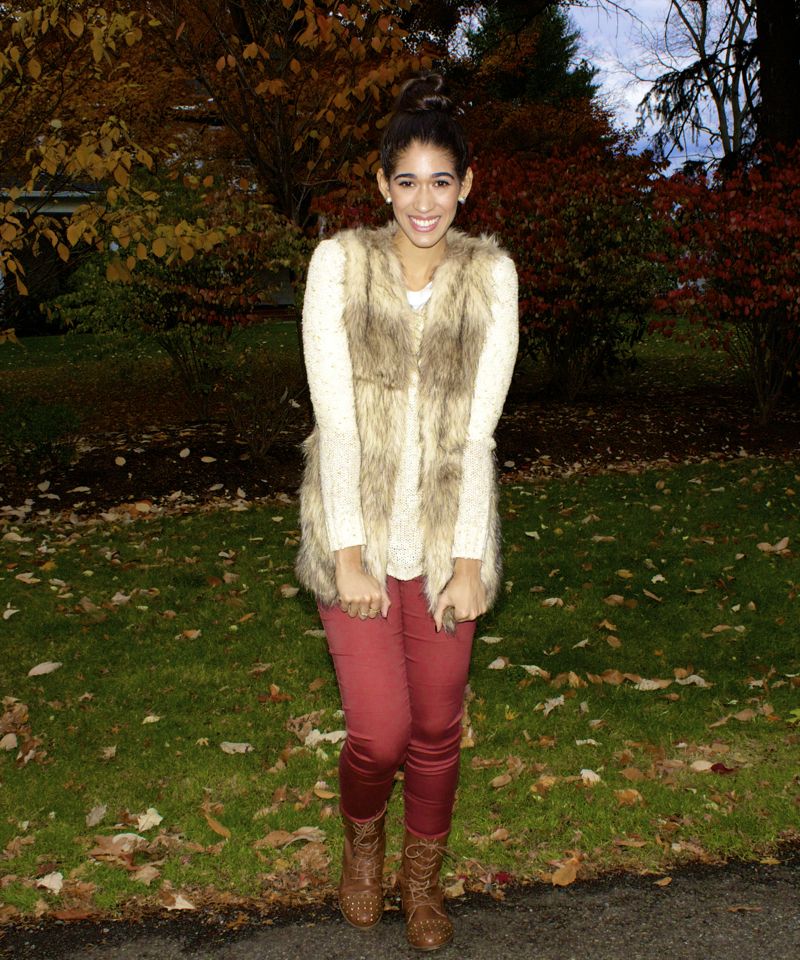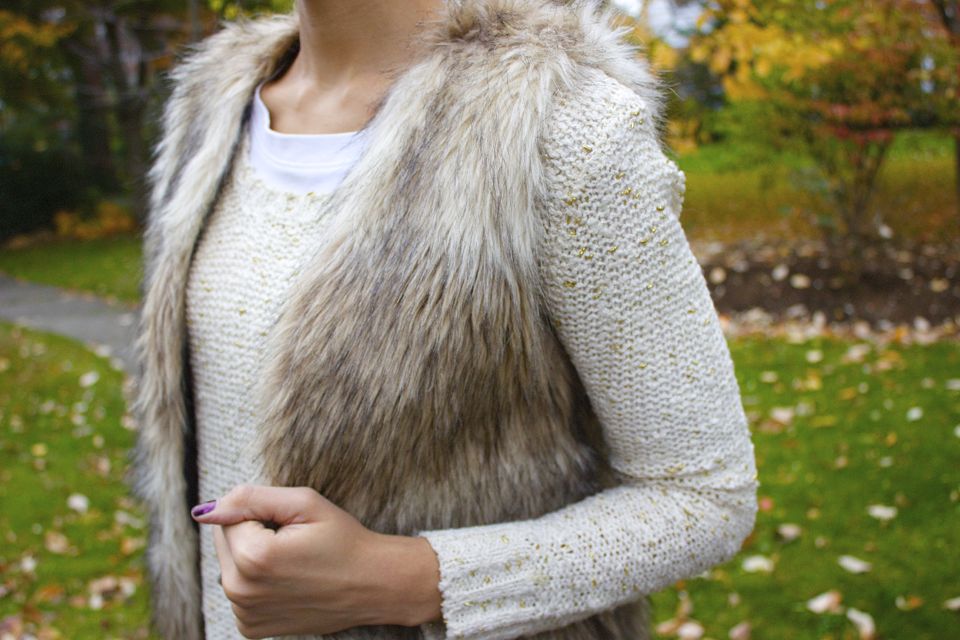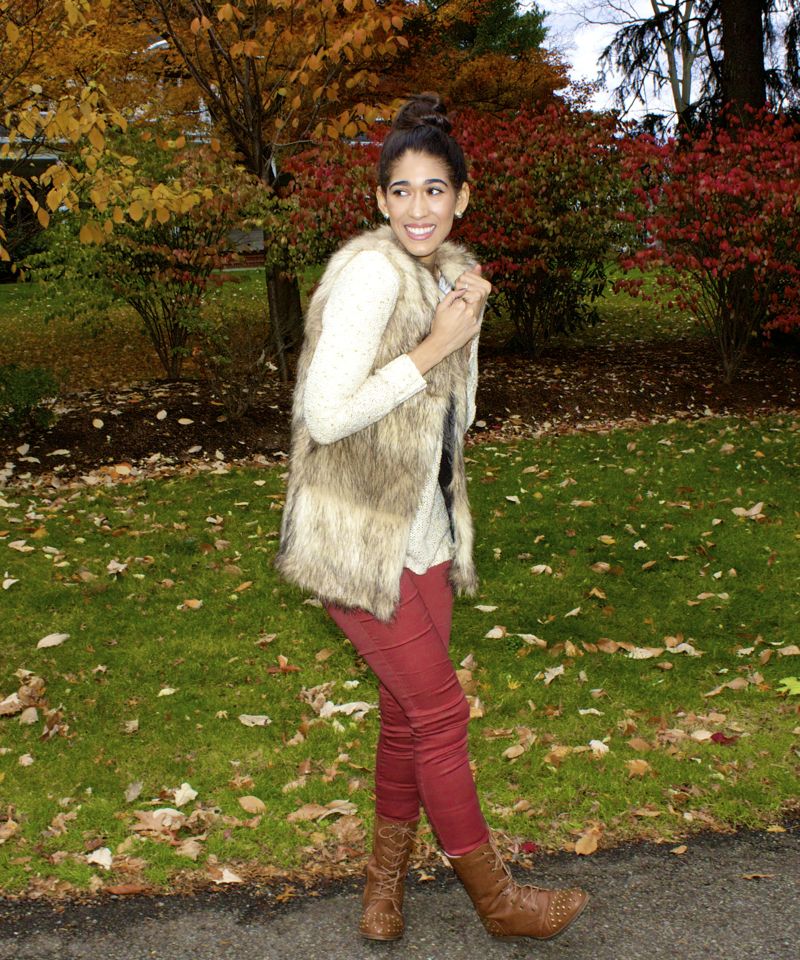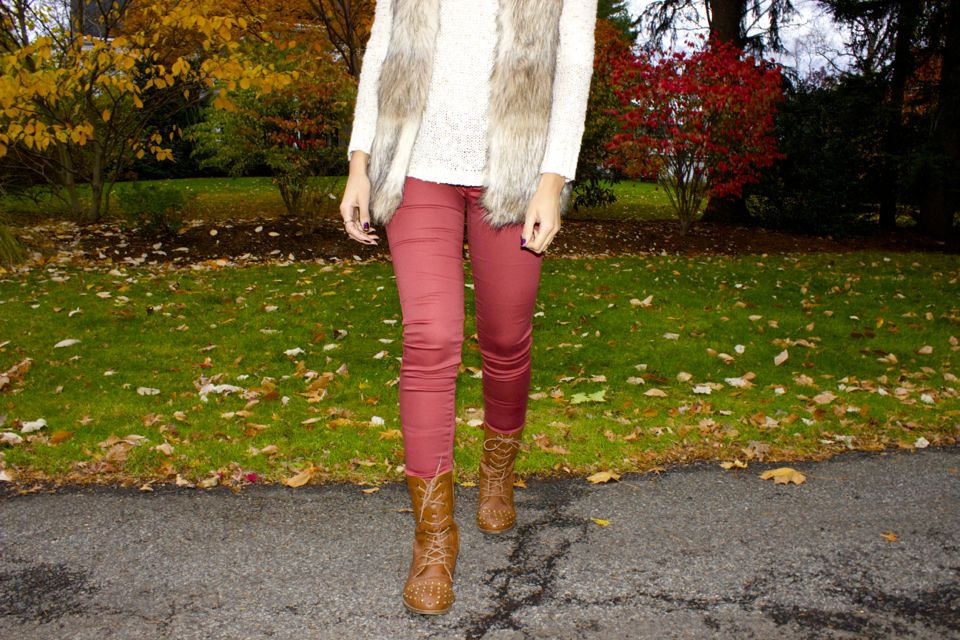 GET THE LOOK!
Sweater: Marshalls (similar style on sale here use code FEAST for 20% off!) // Faux fur vest: TjMaxx (similar style here use code POLAREXPRESS for 10% off!) // Jeggings: Marshalls (similar style here SAVE 30% on all accessories at Mango use CODE: 5THANKSG) // Boots: c/o AMI Clubwear (very similar style here)

Happy Thanksgiving, my beautiful friends!
I hope you're all enjoying your time with friends and family, eating good food and making wonderful memories! I wanted to take this time to thank all of you for supporting me and this blog. Words cannot express how deeply thankful I am for your kind words and uplifting messages that you give me daily. There have been times during this year that have been very hard and challenging for me and during those times, I had no desire to write and put a smile on my face for photos or be happy for that matter. Yet your support in the form of comments and e-mails really encouraged and motivated me and helped me get through some challenging times, and for that I say thank you. You know that saying, be kind to everyone because each person is fighting a battle we know nothing about? It's so true and you've showed me nothing but love and kindness during the midst of those battles that you knew nothing about.
My only objective here is to create engaging content that you love and that's relevant to you! This is a blog where I want you to suggest topics that you'd want to see addressed because this blog is for you. So please never hesitate to request blog topics you want to see and read more about!
So, get back to your loved ones and know that I love you and thank you for allowing me to enter into your life and influence your closet and much more. Your time and attention is the most valuable thing you could ever give anyone and I'm thankful that you choose to give it to me on a daily basis :)
Have a wonderful rest of the holiday and enjoy every moment spent with those you love!
Xo,