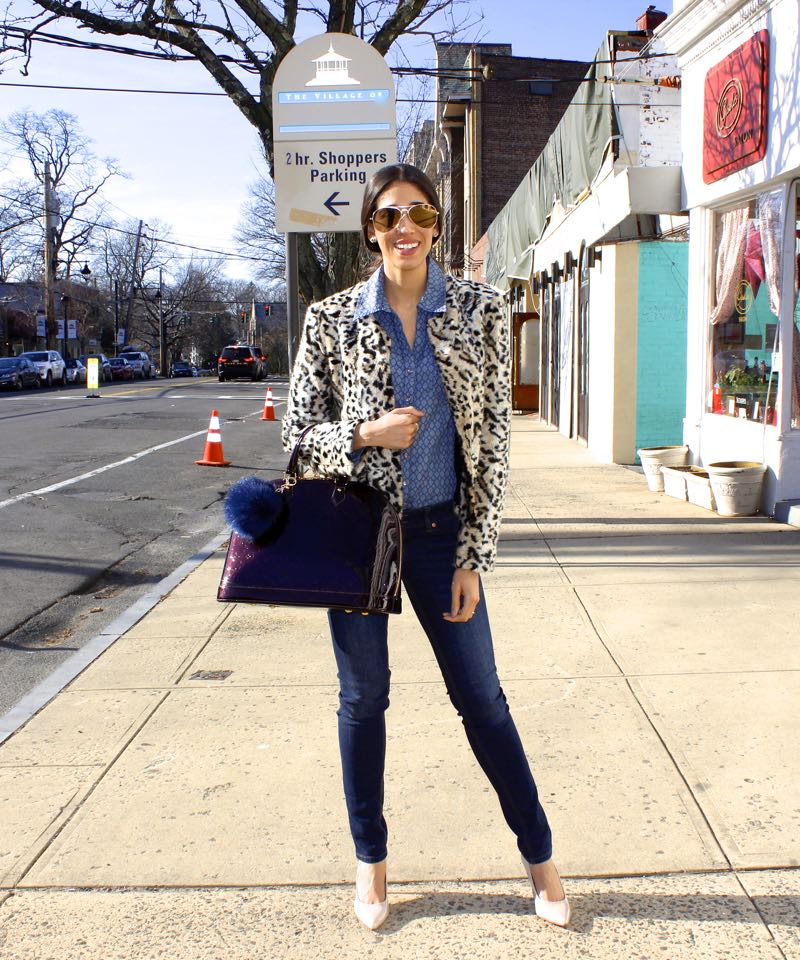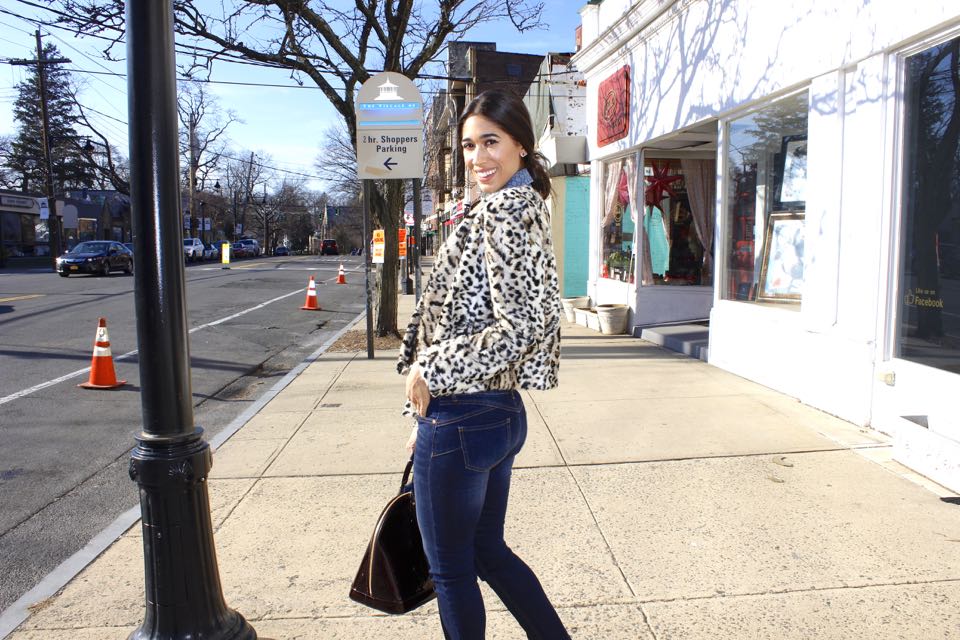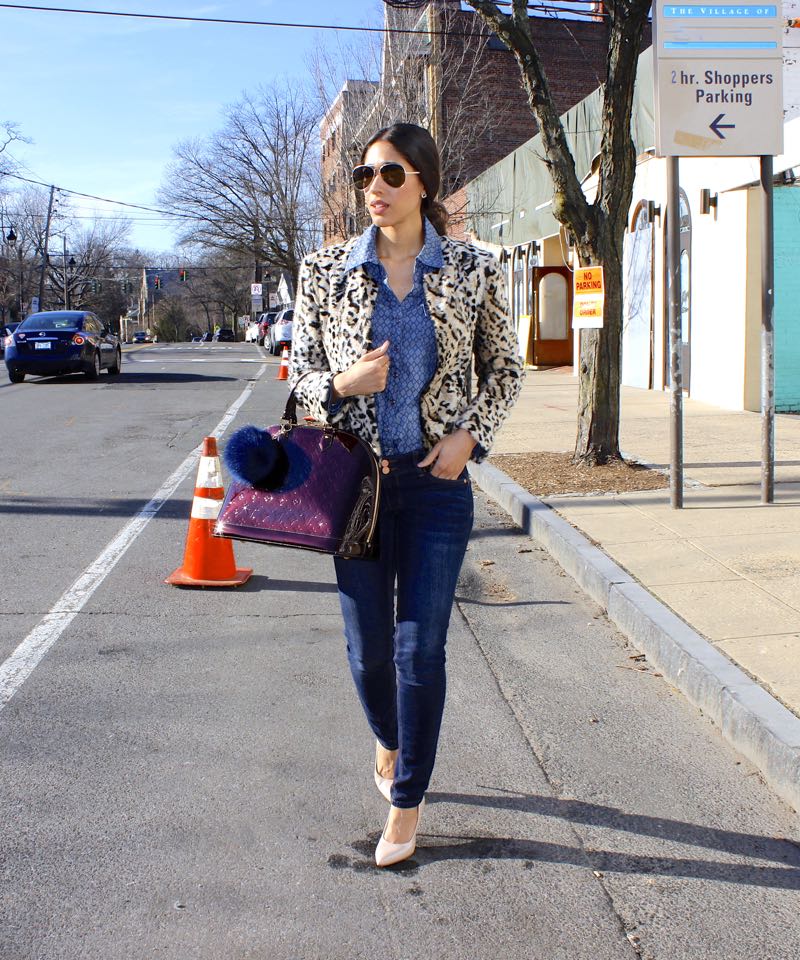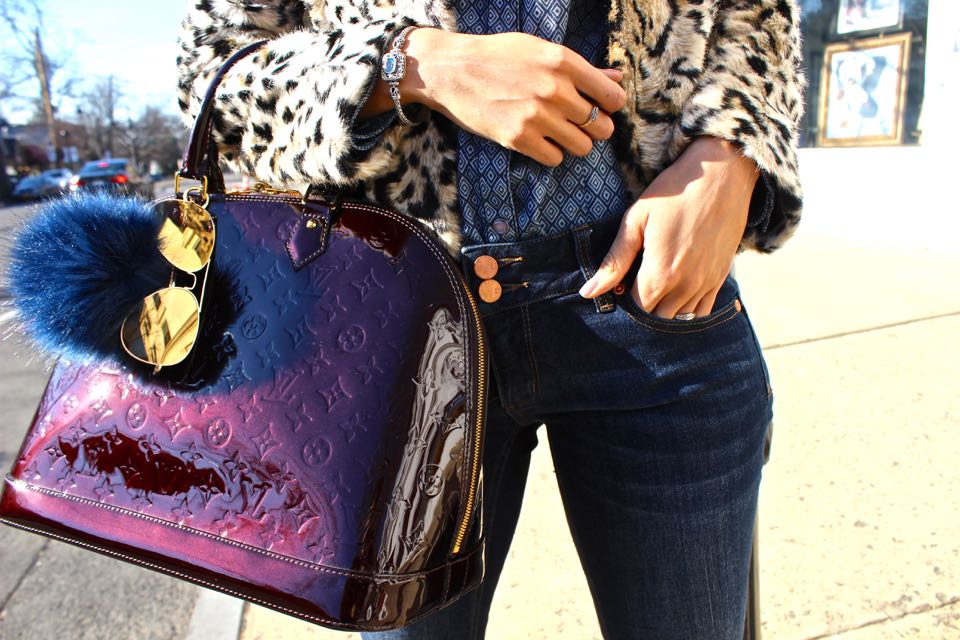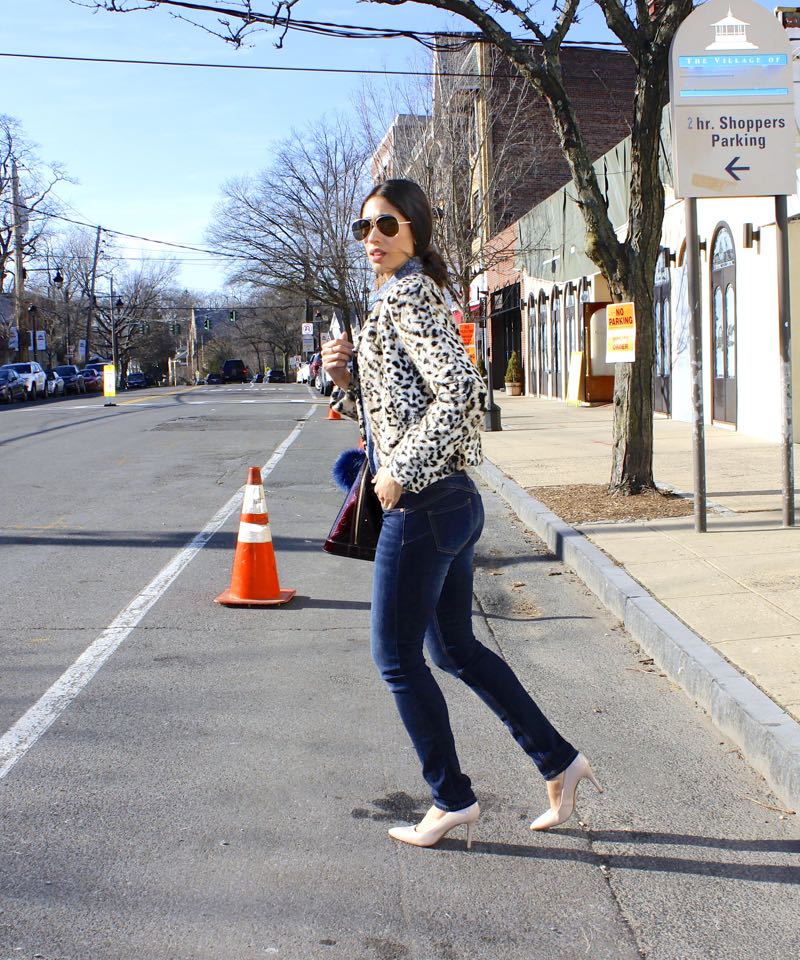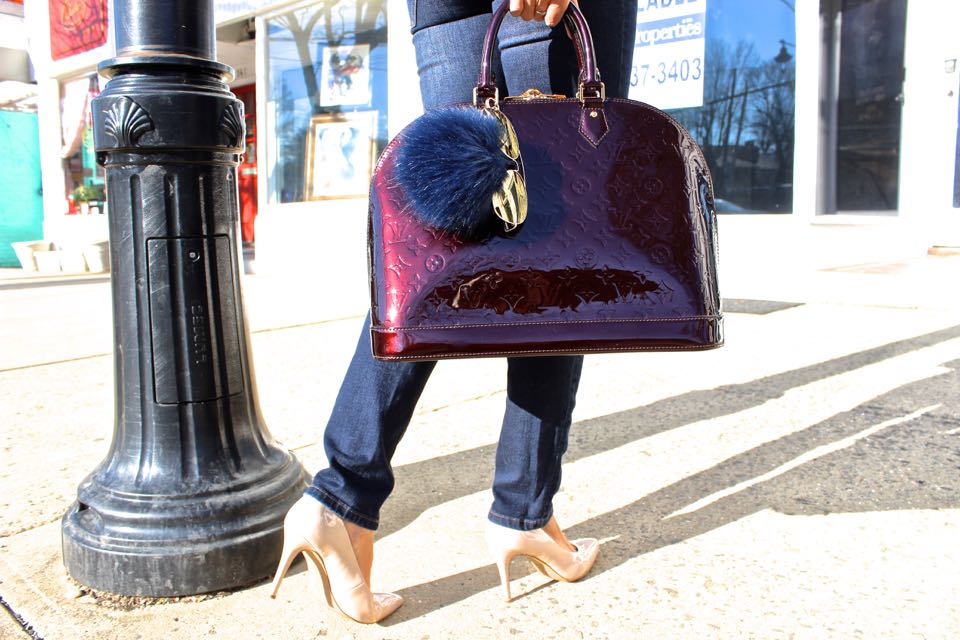 GET THE LOOK!
Coat: Express (similar ON SALE HERE & HERE) // Shirt: Buffalo Denim (similar HERE) // Jeans: Medium Rinse (ON SALE HERE) // Sunglasses: Marshalls (similar HERE) // Heels: Nine West (similar ON SALE HERE) // Purse: Louis Vuitton (similar ON SALE HERE) // Pom Pom Bag Charm: Marshalls (similar HERE)

Happy Monday, friends!
I hope you all had an amazing weekend! Today's look features a denim mix classic, the Canadian tux also known as denim-on-denim. All things denim is huge this season, which is great because it's something we all have in our wardrobes already and it can be worn in so many different ways, but the most popular trendy way to wear them is either in flared bottoms or with a denim on denim look. While styling flared jeans can certainly be a bit challenging depending on our body shapes and heights, a full on denim look is one that everyone can easily wear! I do have some things you may want to consider to ensure you're enhancing your shape, while sporting this trend to make creating your look that much easier ;)
The first tip would be to consider the rinses and their placements. If you are a pear shape, like myself, wearing a lighter wash on top in either your jacket, vest or shirt with a darker rinse on the bottom will help create a more flattering look. For apple shapes, I suggest you do the exact opposite and wear a darker rinse on top and a lighter on the bottom. I personally love the New York & Company curve creator jeans, they help to make your booty look more sculpted and less wide if you're a pear or hourglass shape and they can help enhance it if you're an apple, inverted triangle or rectangular shape ;)
The second tip would be to go full on monochrome with your outfit and pair pieces in the same rinse; a very flattering option for you hourglass shapes. If, however, you are a rectangular shape, I'd suggest you add an accessory to help visually break-up your upper and lower portions, which can be done in either the addition of jacket, like I did, or a belt.
I hope you found this post helpful, my dear friends! Cheers to a wonderful week ahead and thanks so much for stopping by; I hope to see you again tomorrow!
XO,