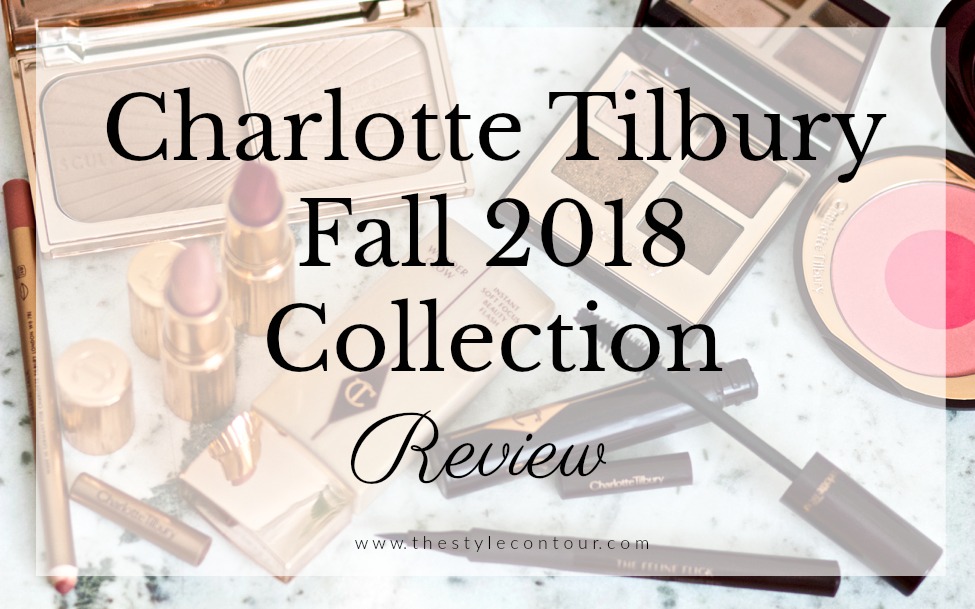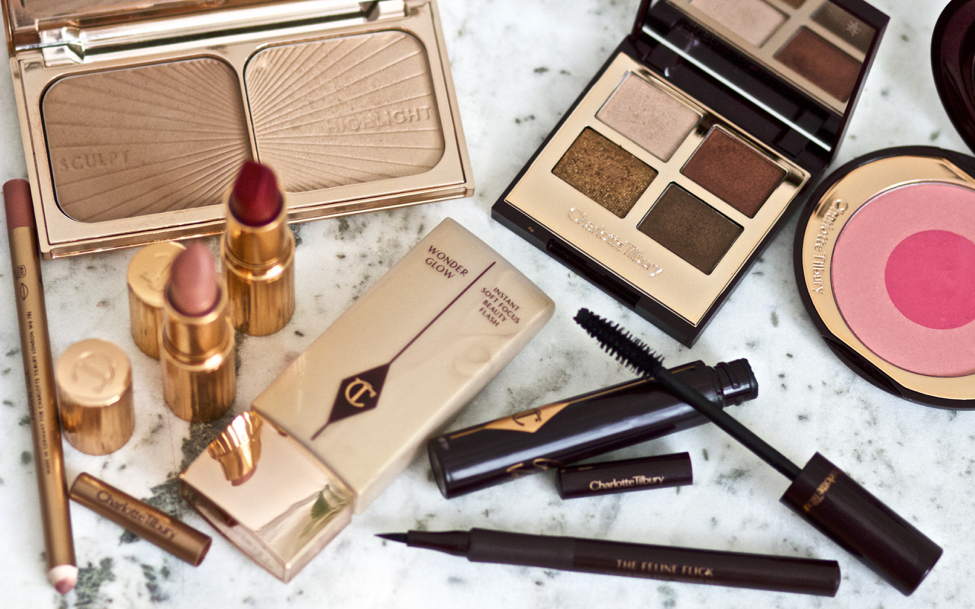 :: SHOP THE POST ::
---

---
Happy Tuesday my sweet friends!
A couple of months ago, Charlotte Tilbury reached out and presented me with the opportunity to review products from their latest collection prior to their release, which just landed at Sephora this past week. I was ecstatic for a number of reasons. One, I love the fact that all of the products have at least one toxic chemical removed, i.e. sulfates, parabens, etc. I love when luxury and high end brands omit those ingredients and the packaging is always gorgeous, which doesn't hurt :)
The second reason I was eager to sample the collection was because I've heard such great things about Charlotte Tilbury and was excited to now have the opportunity to try out some of the products myself!
As mentioned, I received these products a couple of months ago, so I've had the time to use all of them, together and combined with other brand products to see how they perform. I also received their Magic Cream (not pictured) which I'll be discussing in a separate post. I figured since it's a skincare product, it'd be best to talk about it in another post and keep this one strictly about makeup.
Before we get into the review, I want to mention that the (opened) product photos you see below have not been color corrected in any way, so you can see how the colors actually look. I only increased the definition, to make the images appear sharper. Some were taken with and without flash (the swatches) to show how they look in different lighting and of course, when photographed. Also, I think that the color selection that was chosen on my behalf was a bit too light for my skin tone, which could be due to the fact that I tanned so much these past few weeks, since as you all know, I've been at the beach a lot. That said, it mainly effected my thoughts on how the colors looked on me, not the overall quality to be fair and reasonable.
Now, let's get started...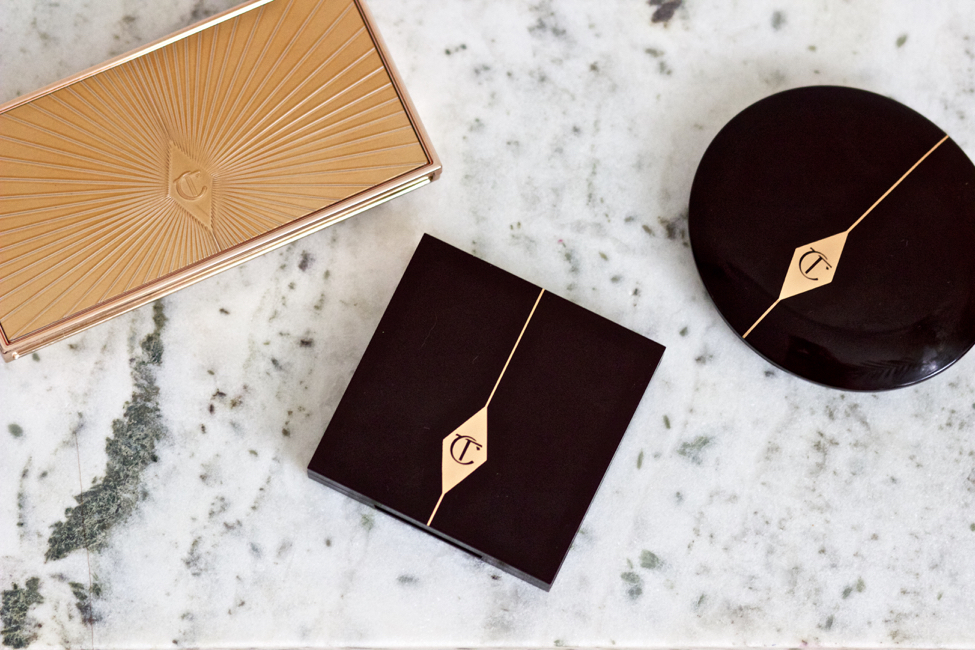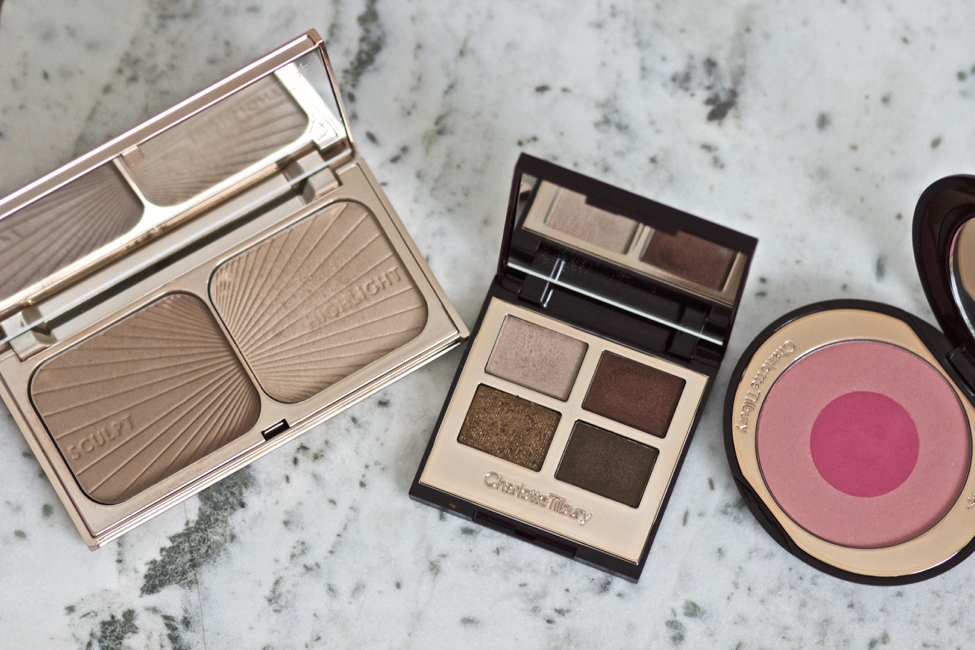 BRONZER & HIGHLIGHT DUO | LUXURY EYESHADOW PALETTE | CHEECK TO CHIC BLUSH
---

---
Let's first start off with the duo palette. I received the light/medium one, which was, unfortunately, too light of a sculpt for me. In the swatches, you can barely see it show through, as it blended in too much with my tan. There is another option for medium/dark, which I'd be curious to swatch because I think with my tan, it would work better. Though I've successfully contoured with it, I would've loved to achieve a more intensified look. As for he highlighter, it's ah-mazing! A little goes a long way, as with most of the products I tried. Would I recommend? Yes.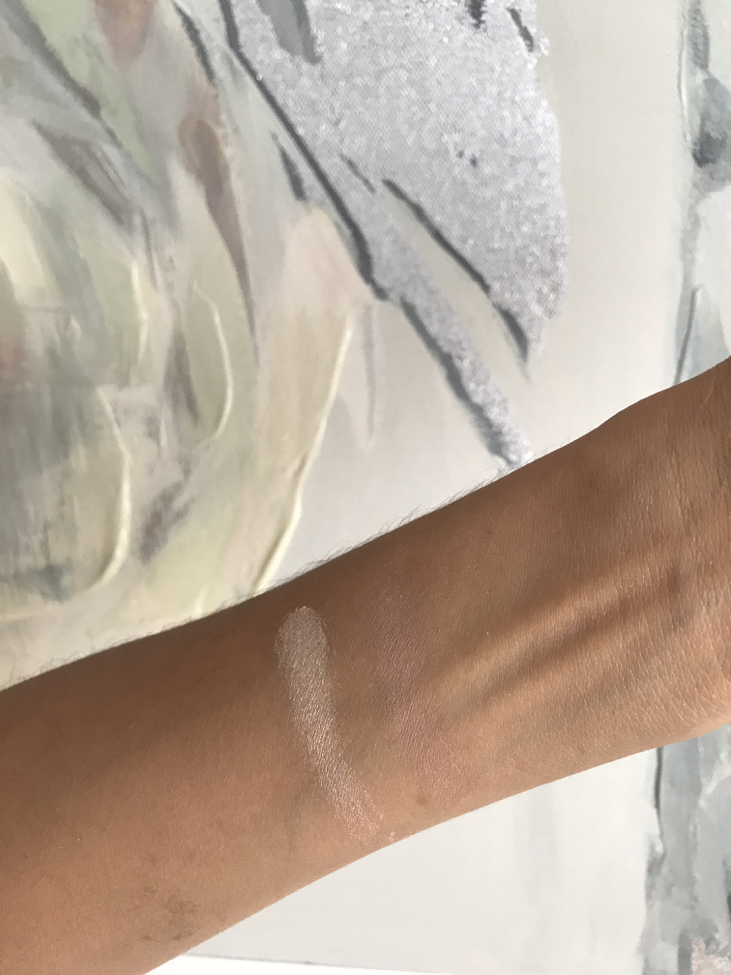 Aren't the colors in this eyeshadow palette gorgeous? Perfect for fall. I was most excited about the copper-y, golden shade, as I feel it's such a beautiful transition shade to work with. The other three shades were quite pigmented, but the beloved gold wasn't unfortunately. It separated and provided a light shimmer to the eyes. I used primer, as always, but that didn't seem to help in intensifying it. Perhaps something like MAC'S Fix Plus (which I haven't used before, but have seen in action) would help for it to show through better. In the swatch below, I had to build it up a few times to get the color to show up as it does in the palette. The collection has seven total shimmers and one matte palette. All colors are gorgeous, but my favorites are the one I received (The Dolce Vita) and this gorgeous emerald green one, which I think would look amazing on those of you with strawberry blonde/red hair especially! Would I recommend? Not this particular compact. For the amount, I'd like for all the colors to be equally pigmented and build-able. I wold suggest swatching your palette of interest in person though because the quality of the other shadows are quite nice. I'm also wondering if this may have been the idea, to provide a light shimmer? It's definitely possible and something to take into consideration.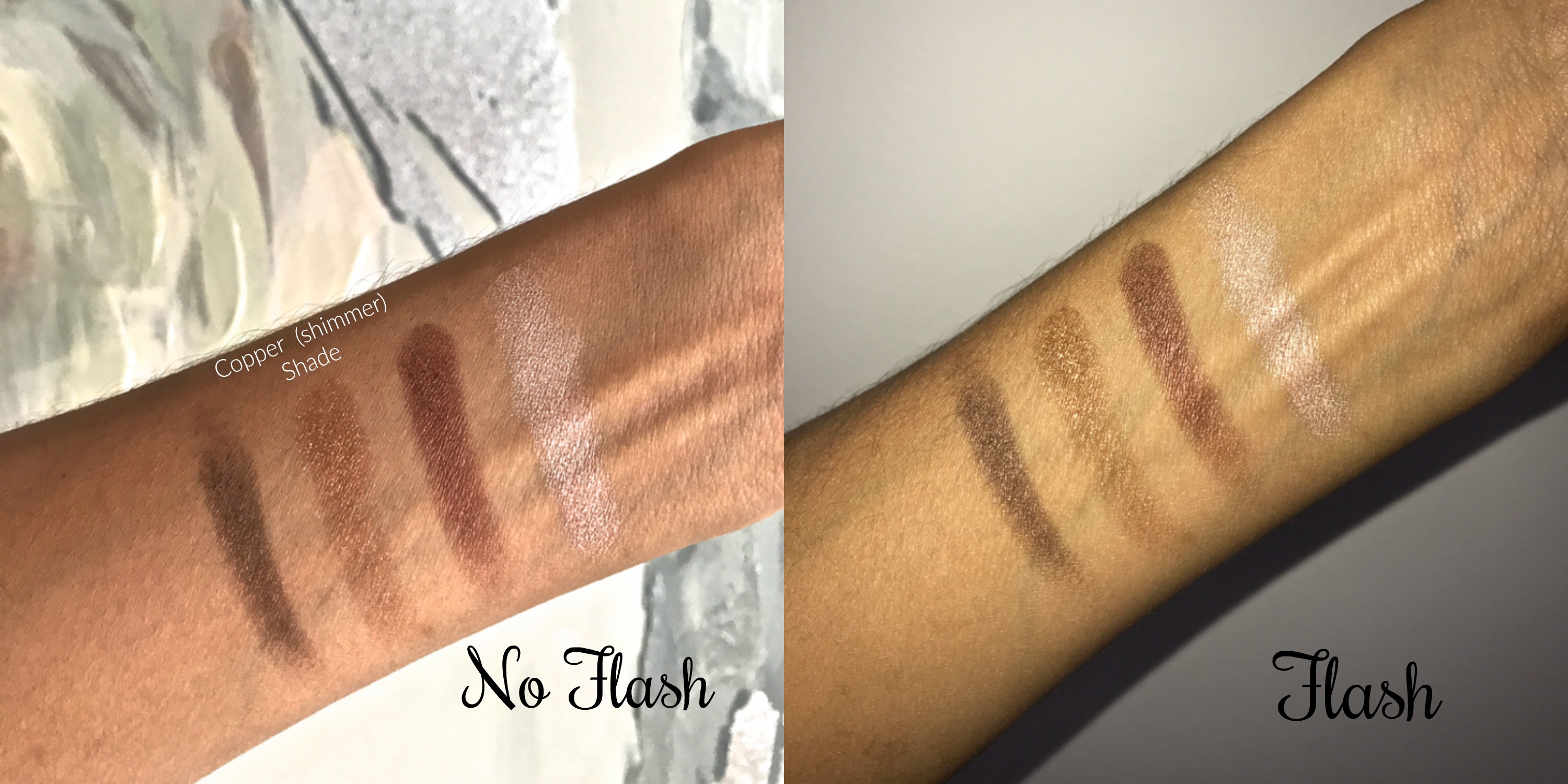 The last product shown in the photo above is the cheek to chic blush. The intended use is to apply the colors separately, though you can swirl them together. I find that it's easier to apply when you apply them together because it can be challenging with using a typical blush brush, since they're wider. As with the duo palette, I believe this color (Love is the Drug) is more suitable for a lighter complexion. I'd love to swatch Love Glow, Sex on Fire and Ecstasy. Though the color may be a bit too pink for my liking, the pigmentation is superb! All you need is a little, which justifies the price. Would I recommend? Yes.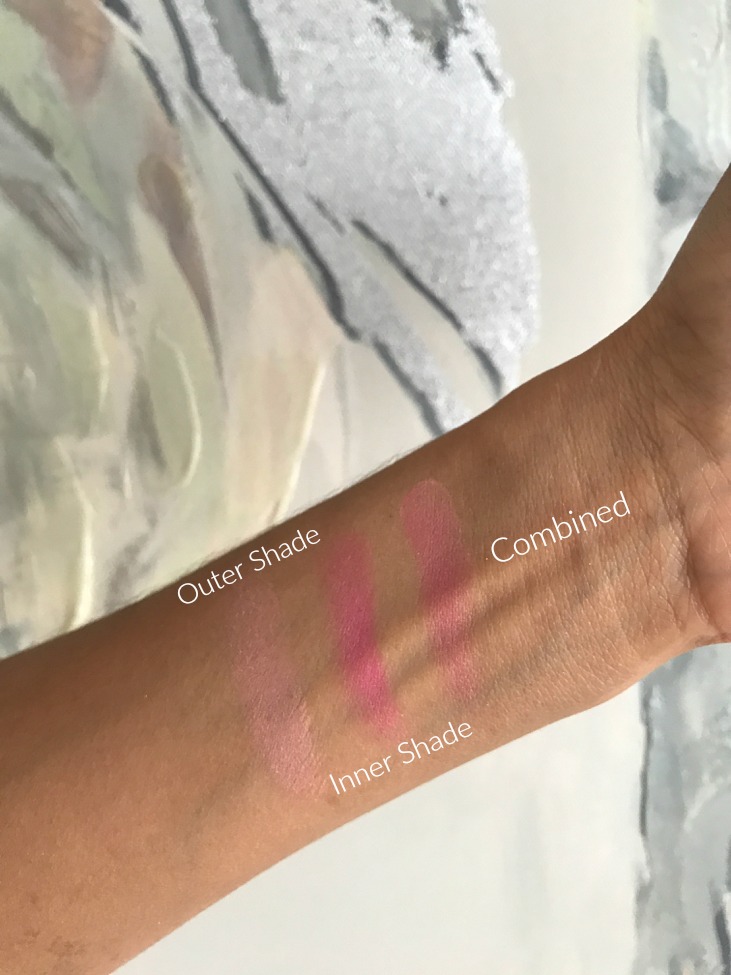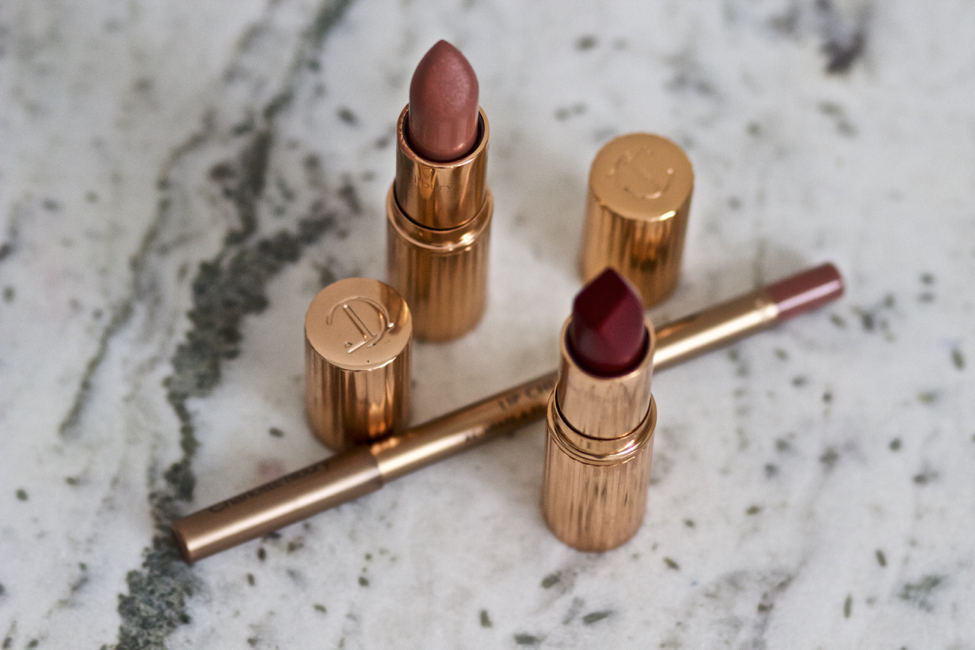 K.I.S.S.I.N.G LIPSTICK IN BITCH PERFECT | MATTE REVOLUTION LIPSTICK IN RED CARPET | LIP CHEAT LIP LINER IN PILLOW TALK
---

---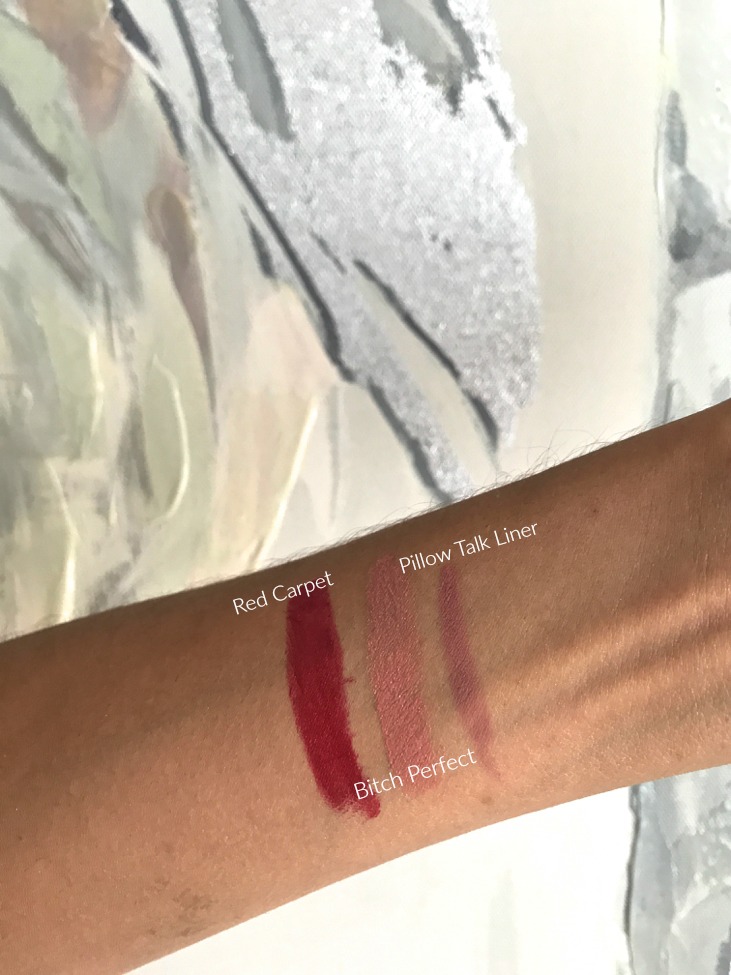 I've been wearing the K.I.S.S.I.N.G LIPSTICK in Bitch Perfect nearly everyday since receiving it, though I don't believe it's my most favorite nude shade and I'm not the biggest fan of the formula, which feels a bit drying. I've mixed it with other nudes in my collection and it's worked nicely. I always pair it with the Pillow Talk liner and that color I LOVE! To my knowledge, it's their most popular lipstick color, as I'm always reading great things about that particular shade and I can understand why now. I'd love to try it in the lipstick form. Speaking of the liner, the formula is quite creamy and comfortable on the lips.
As for the Matte Revolution lipstick, I really love the way it feels on the lips. It reminds me a lot of the YSL Rouge collection with a satin-y feel. That said, it does bleed, so I'd suggest applying a liner first.
I'd suggest? Yes to both the liner and Matte Revolution formulas. No to the K.I.S.S.I.N.G formula.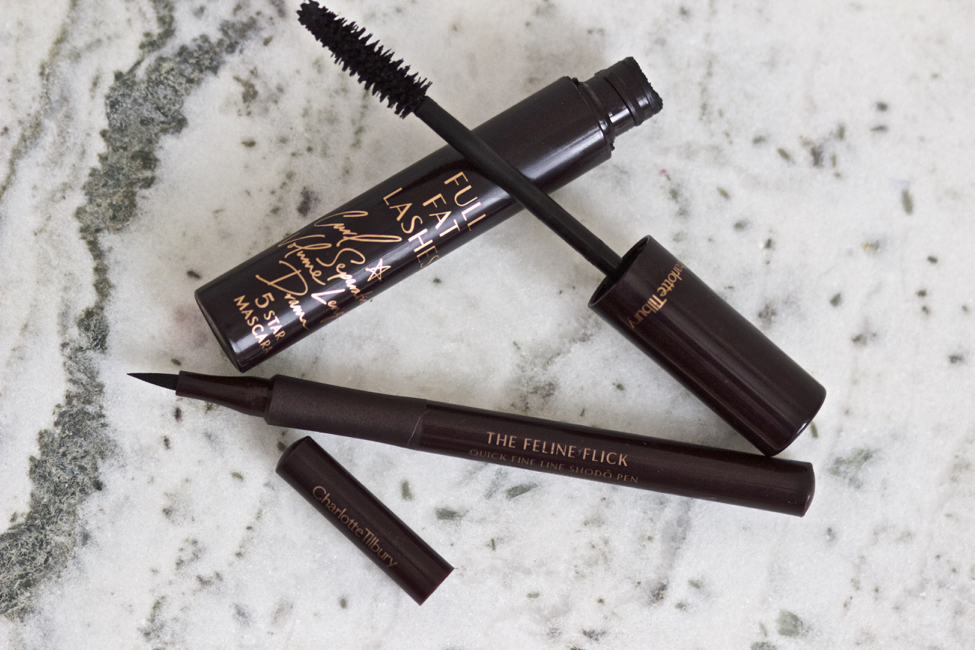 FULL FAT LASHES MASCARA | THE FELINE FLICK LIQUID EYELINER
---

---
I really love this mascara! It only comes in black and claims to add curl, separate, volume, length and drama. I'd say that it did 2/5 (separate and lengthen) for me and I'm okay with it because those two are what I really prefer. I can add curl with a lash curler, but I know for some, that's a huge must on its own. I love a mascara that doesn't make my lashes clumpy and this didn't. It really did help to separate and lengthen the look of my individual lashes. Would I suggest? I feel much like with perfume, mascara is a very personal thing. We may vary on the look we wish to achieve, which is dependent on our natural lashes. Some of us have thicker and fuller lashes than others, while others may have a natural curl.
As for the liner, I felt it to be really easy to work with, especially if you struggle with creating the cat eye flick. I personally can't do it with a gel or creamy formula. I need a liner like this that gives me more control and precision. This one in particular lasts all day and I have oily lids. Sometimes, it can cause the flick to separate and smudge, but that wasn't the case with this one. It also was a bit of challenge to remove with my makeup wipes, which is a pain at night, but great for daytime wear! Would I suggest? Yes.
You'll notice that in the photo with all the makeup products I received, there's the Wonder Glow Face Primer. It claims to give the skin a dewy look with a glow. I personally didn't notice a difference while using it. You'll notice that with flash, you're able to see the shimmer that would help to provide that glow and dewy effect. I have combination/oily skin, so that could be the reason that I didn't notice this effect. I will say that it didn't make my skin appear more oily than it typically does though. So, will I suggest it? Yes, if you have dry or combination/dry or wish to create that dewy effect, as it may work for you!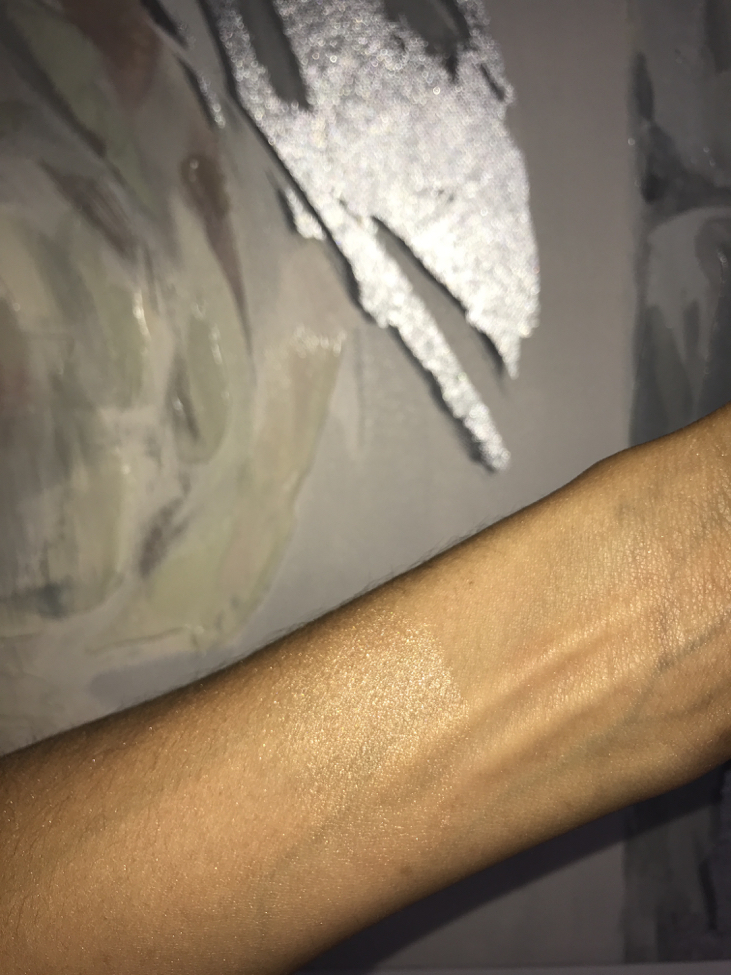 That concludes this review, which I hope you found helpful! I believe this is my first makeup collection review! I look forward to doing more of these, as I do love playing around and experimenting with makeup, as I do skincare. Are you familiar with Charlotte Tilbury? Have you tried any of her products? Which are your favorites (include colors)?
Thanks for stopping by, my sweet friends. I look forward to seeing you again tomorrow!