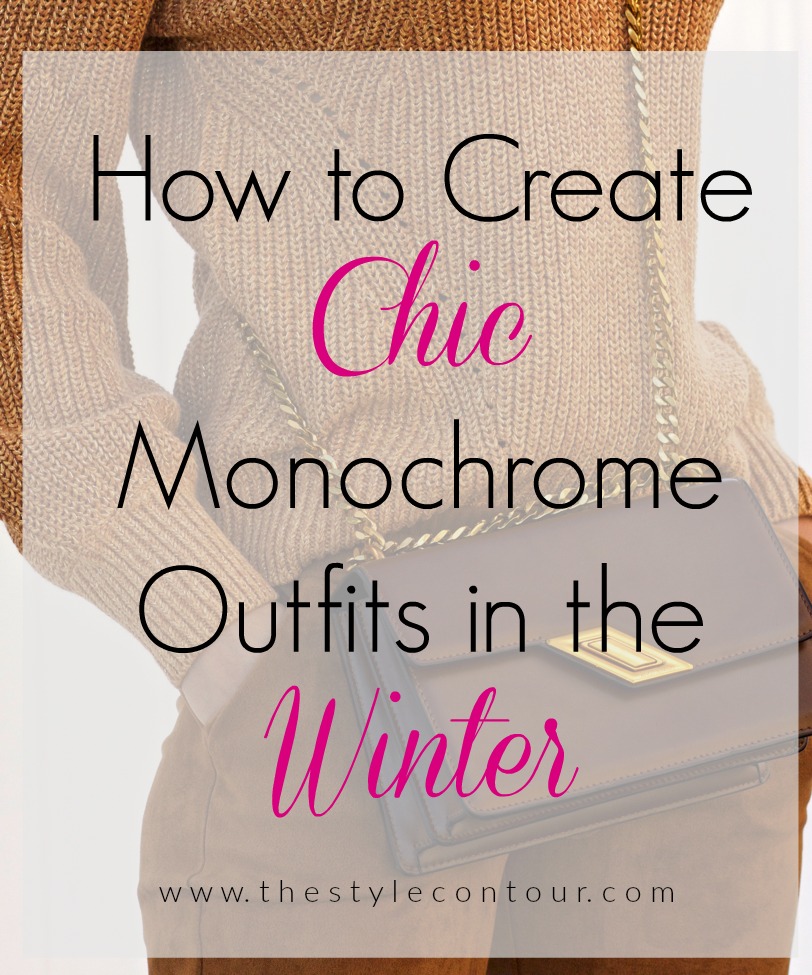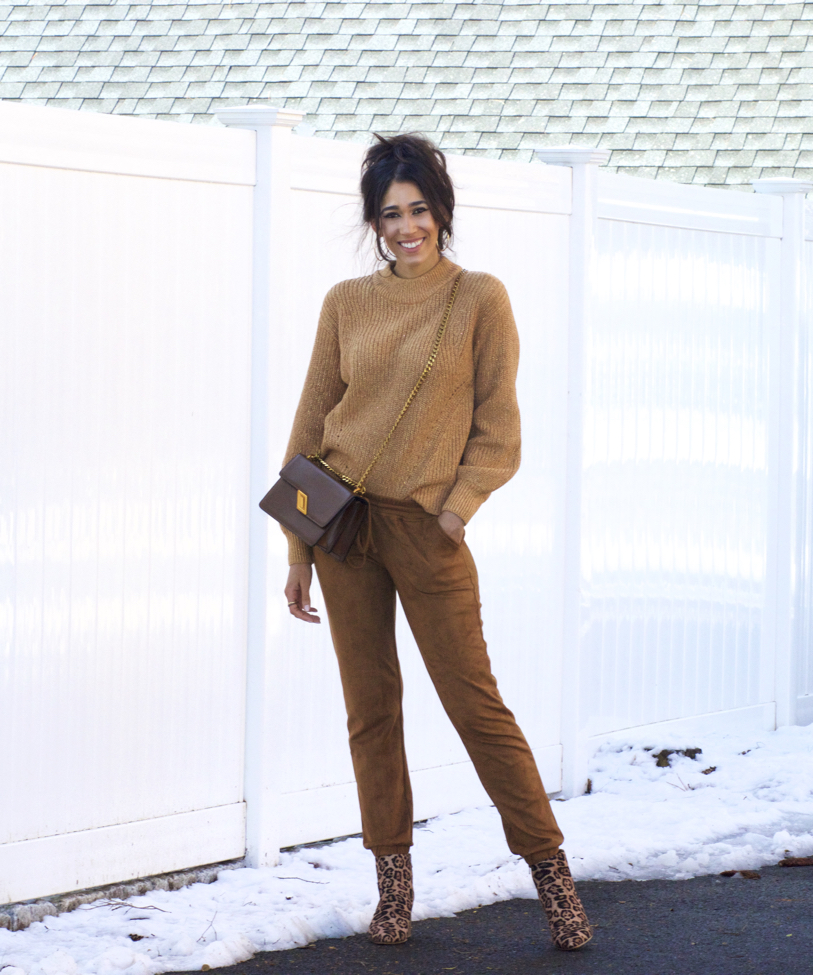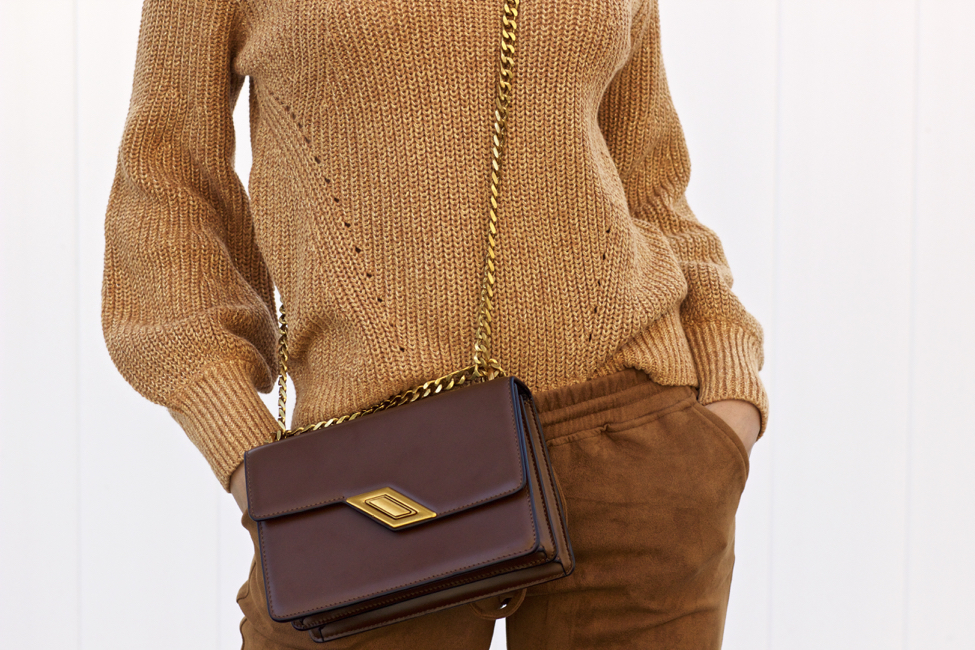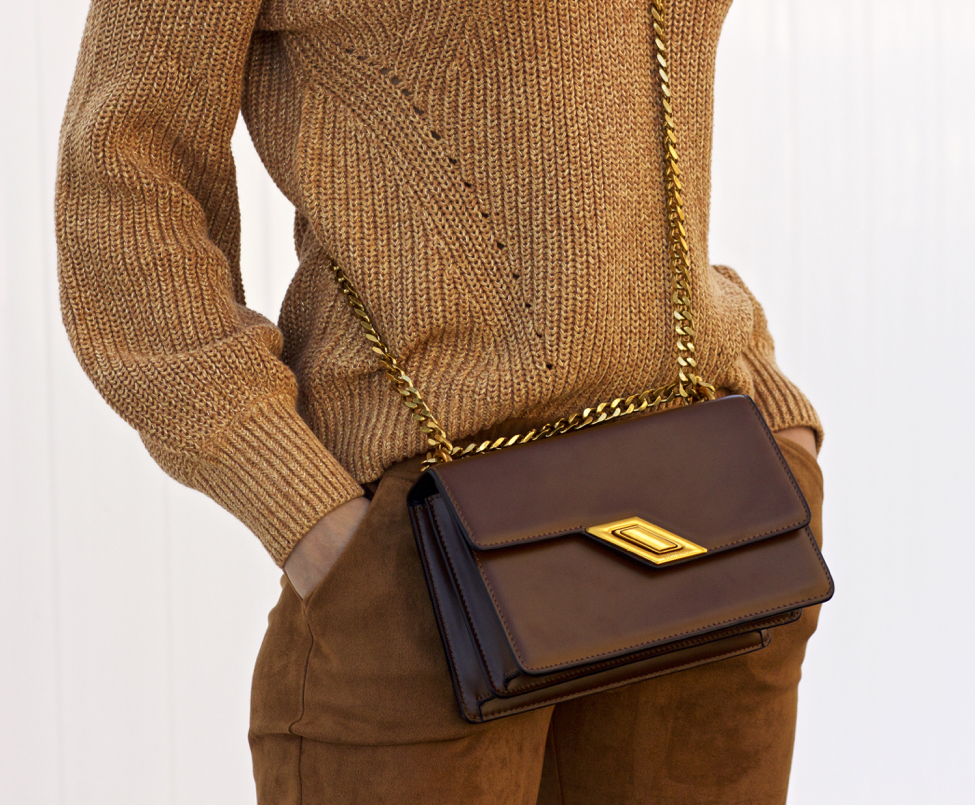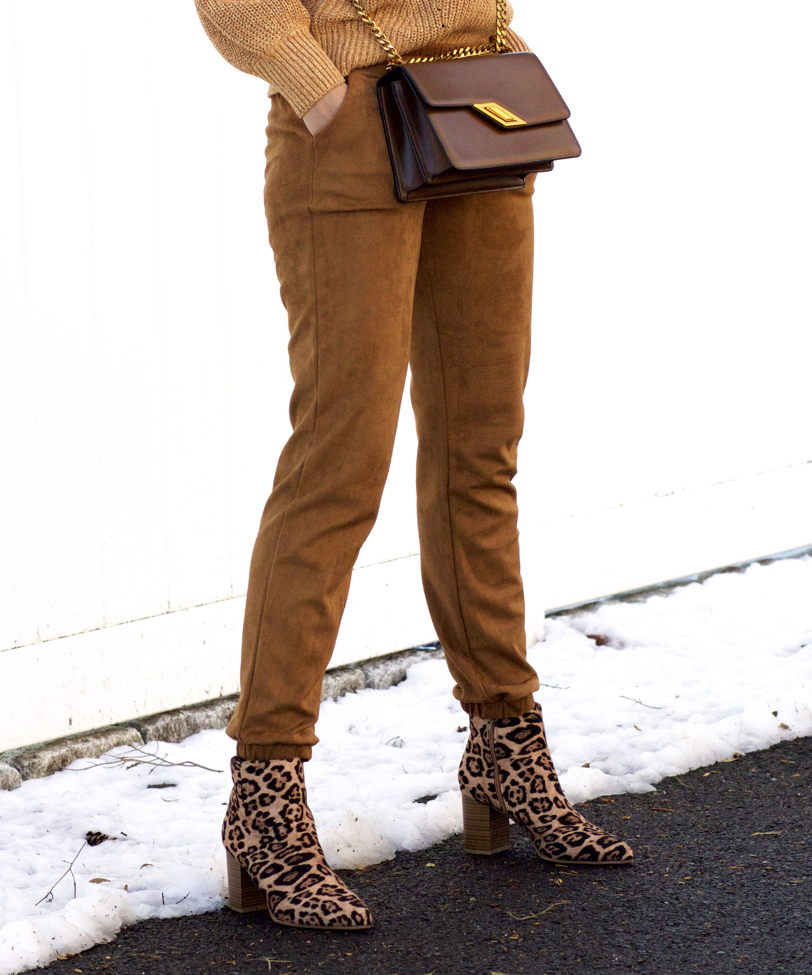 SWEATER | PANTS: Similar | BAG: Similar | BOOTS: Similar
---
---
Happy Monday my friends!
One of many ways to look chic in the winter (and all year long) is to go monochrome. We've talked about the power of monochrome quite a few times on the blog, but I wanted to break it down a bit more in this post and we all know that repetition and the more examples make for better understanding and inspiration. At least that what works for me! So, I figured it would be a great idea to compile them all into one post.
1. ALL BLACK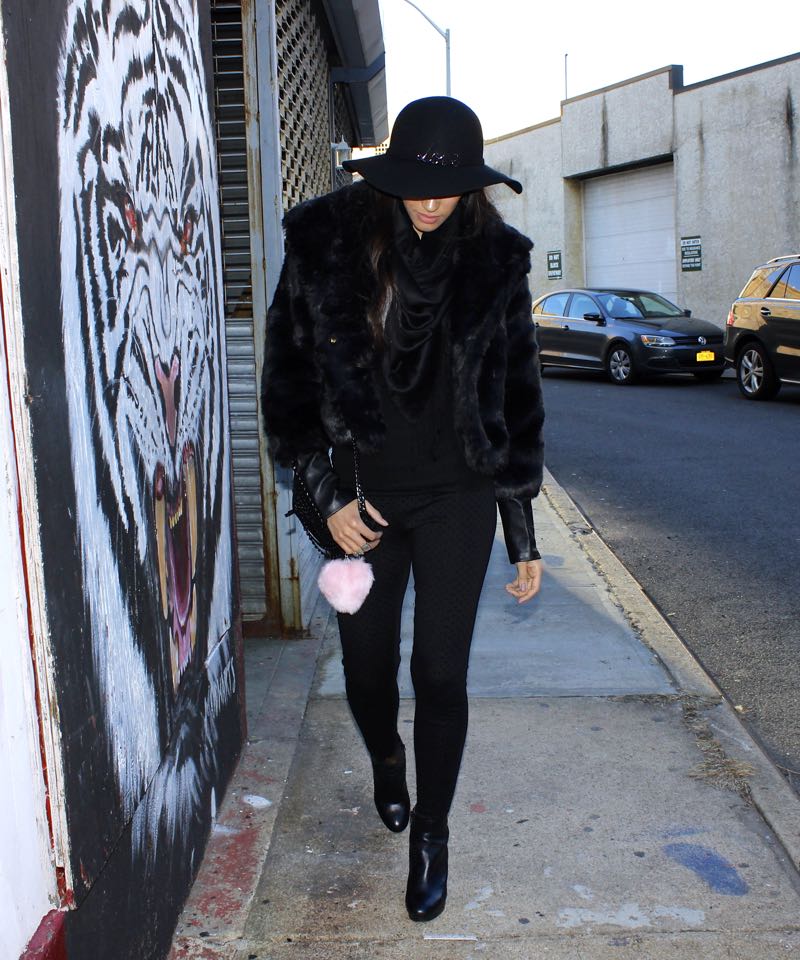 2. ALL GREY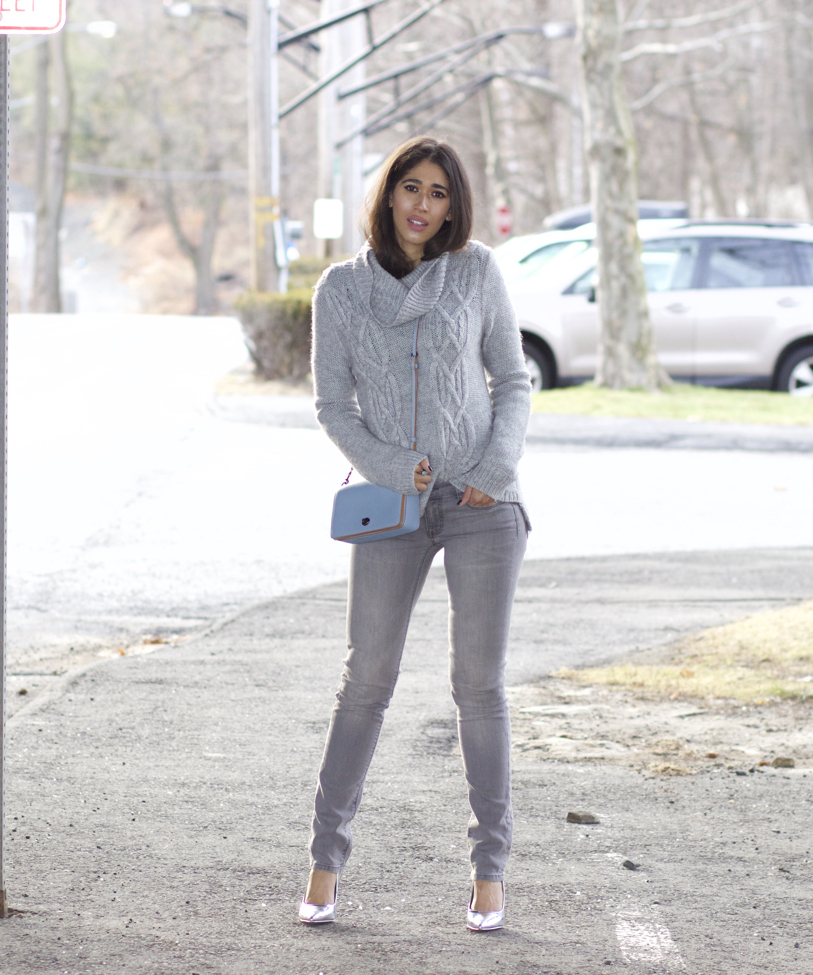 3. ALL WHITE (WELL, ALMOST ;)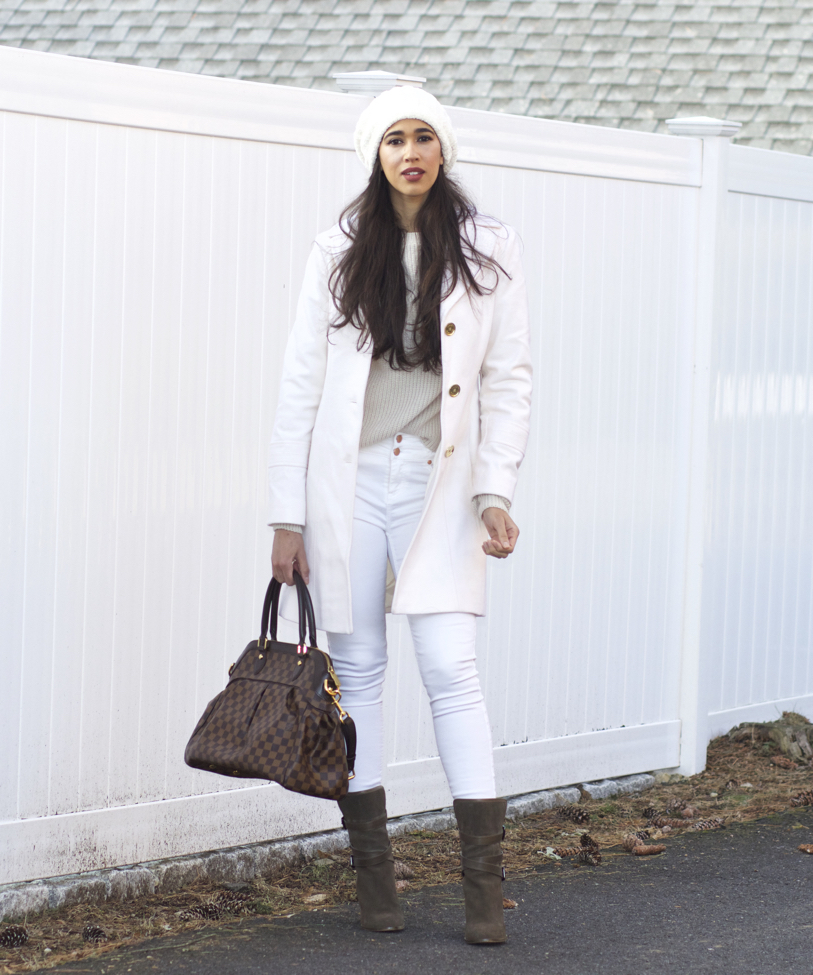 4. ALL BROWN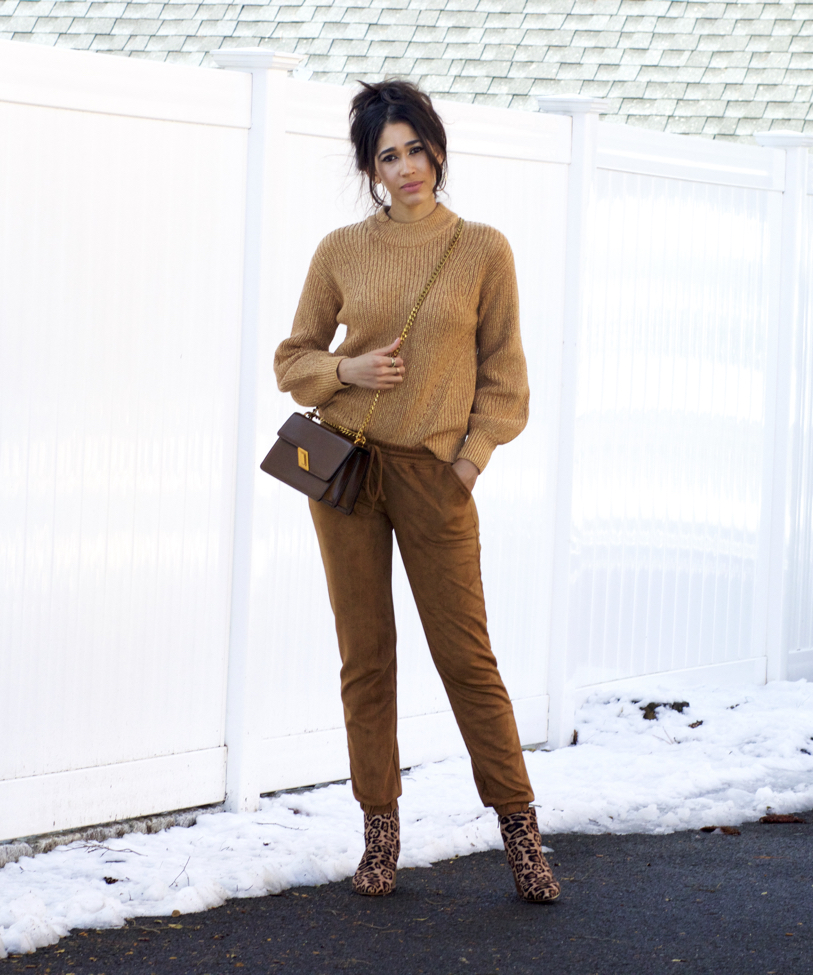 Usually, when monochrome is done in the winter, it's often done in black. Hopefully, this winter I've given you some ideas for creating the effect with other colors. We've already created an outfit with winter whites. Though that outfit was broken up a bit with the addition of the olive green boots, as seen above. Another idea is to go all grey, but with the addition of silver metallic. Metallics not only add a nice sheen that makes the outfit more vivid, but when done in clothing in particular (think a metallic maxi skirt) it adds nice fluid movement, which is quite lovely and really helps to bring the outfit to life.
The key things to consider when creating a monochrome outfit, particularly in the winter, is to mix and match textures in neutrals which is super easy to do. Since many of us are wearing knits to keep warm and cozy, a sweater would be a great option to start with. The second piece (the bottom) could be in the form of denim, leather or suede to create a notable contrast. If you opt for a blouse on top and pair it with slacks, unless the top is tucked in and a bit on the flowy side, it can look one dimensional and doesn't present the same chic factor.
As mentioned, I suggest working with neutrals because it'd be easier for you create your outfit without having to go shopping. For the most part, I'm sure most of you have either grey, black or white jeans in your wardrobe and perhaps a pair of brown bottoms? Plus, it's a great way to make a statement that isn't too bold, as it would be if you were to go for an all pink monochrome, which I'm all for, but know that it wouldn't necessarily be the most favorable option for some.
When it comes to footwear you can go for boots or pumps, depending on your weather situation. This is where it can get a little fun. Don't limit yourself to only a solid colored pair because you can further enhance the effect with a metallic or printed pair! Though when we work with prints, there are often other colors incorporated, the color that you're working on top and bottom would pull out the same color in the print, making it appear more dominant than the rest, keeping the monochrome going.
Out of the different winter monochrome outfits I've worn, I think today's outfit is the most comfy for the simple fact that suede is a softer and therefore cozier option to leather and denim. The next comfy option would be denim and leather would be last. I'd honestly go for leather if it were an event at night, where it's more about dressing up than being comfy.
What's your favorite color to wear when creating a monochrome outfit?
Thanks so much for stopping by my sweet friends! What did you do this weekend? I did get a chance to sleep, which felt quite amazing and I feel ready for the week. Aviah is doing much better, so this week is looking good!
XO,