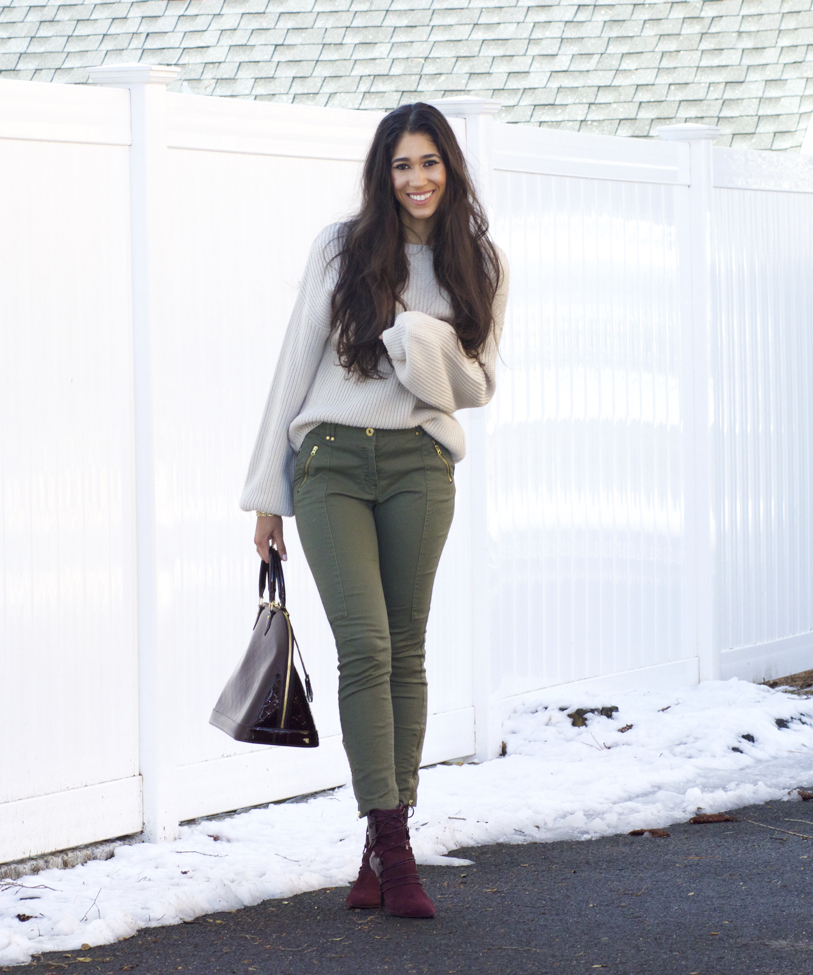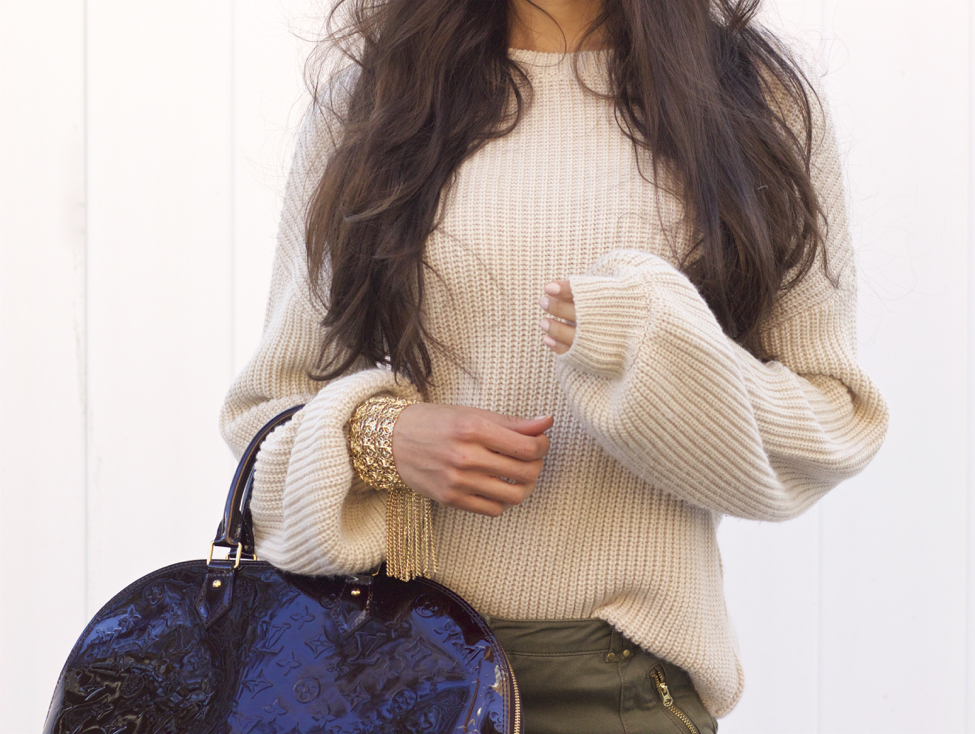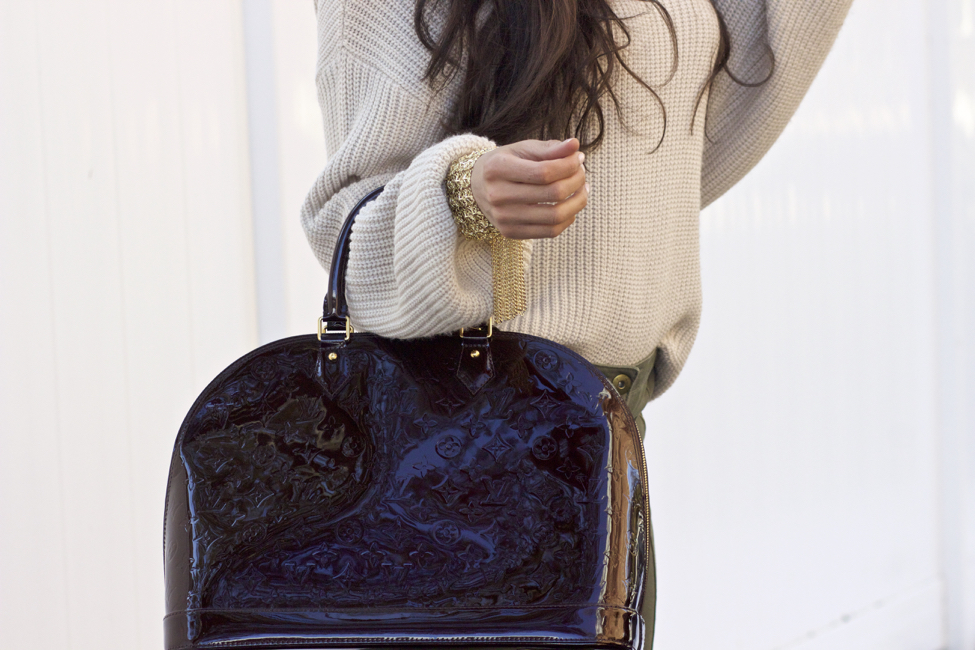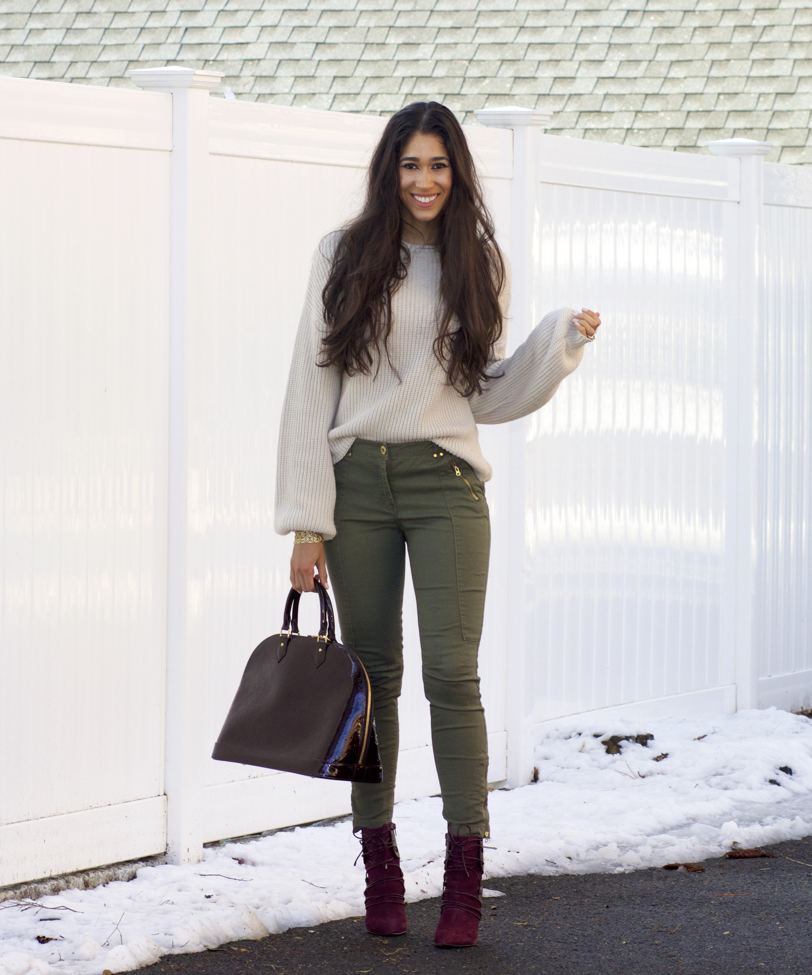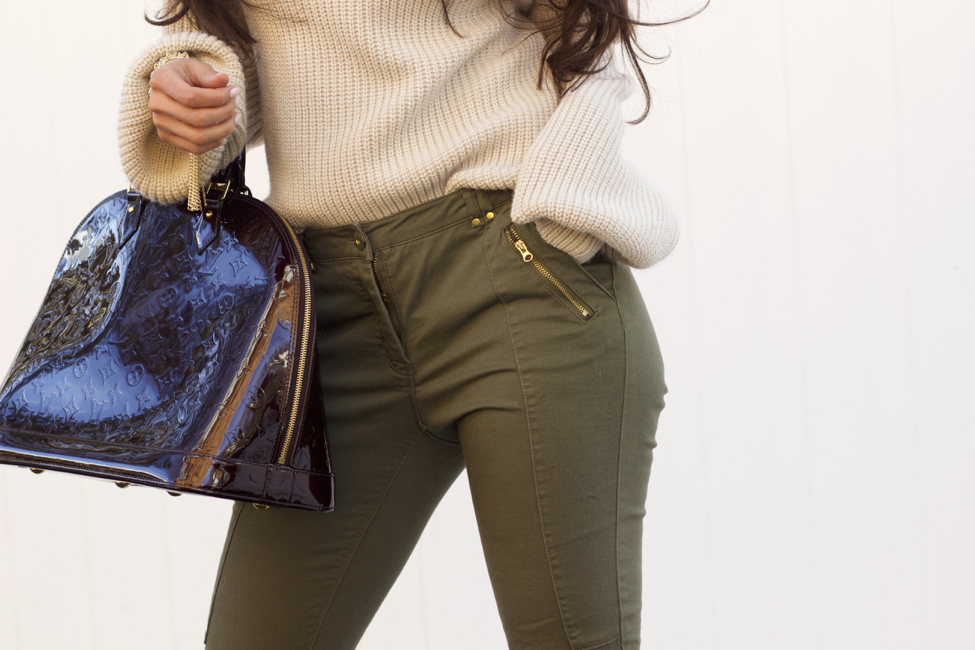 SWEATER: Similar | PANTS: Similar | BRACELET: Similar | BOOTS: Similar | BAG: Similar
---
---
Happy Wednesday my sweet friends!
Today's look features one of my favorite color combinations, burgundy and green. I typically wear them during the fall months, but I was thinking, why limit myself to them for a couple of months when I can extend the combo to winter, too. Do you tend to wear certain colors during particular months and avoid them during others?
Since editing my wardrobe at the start of the year, I've been adding in some essentials and versatile pieces I didn't have, while replacing others, but I really want to mix and match what I now have. When we reserve certain color combinations, or pieces for that matter, for specific seasons, we limit ourselves in our options and that's when the temptation to keep on shopping can arise.
We can extend the wear of color combinations that exude more a particular season by adding in a neutral. Perhaps burgundy and olive green on their own would read more fall, but the addition of the beige sweater breaks up the effect a bit and I believe black would create the same result as well.
I hope you all feel inspired by today's outfit and suggestions I've shared! Thanks so much for stopping by and I look forward to seeing you in tomorrow's post!
XO,