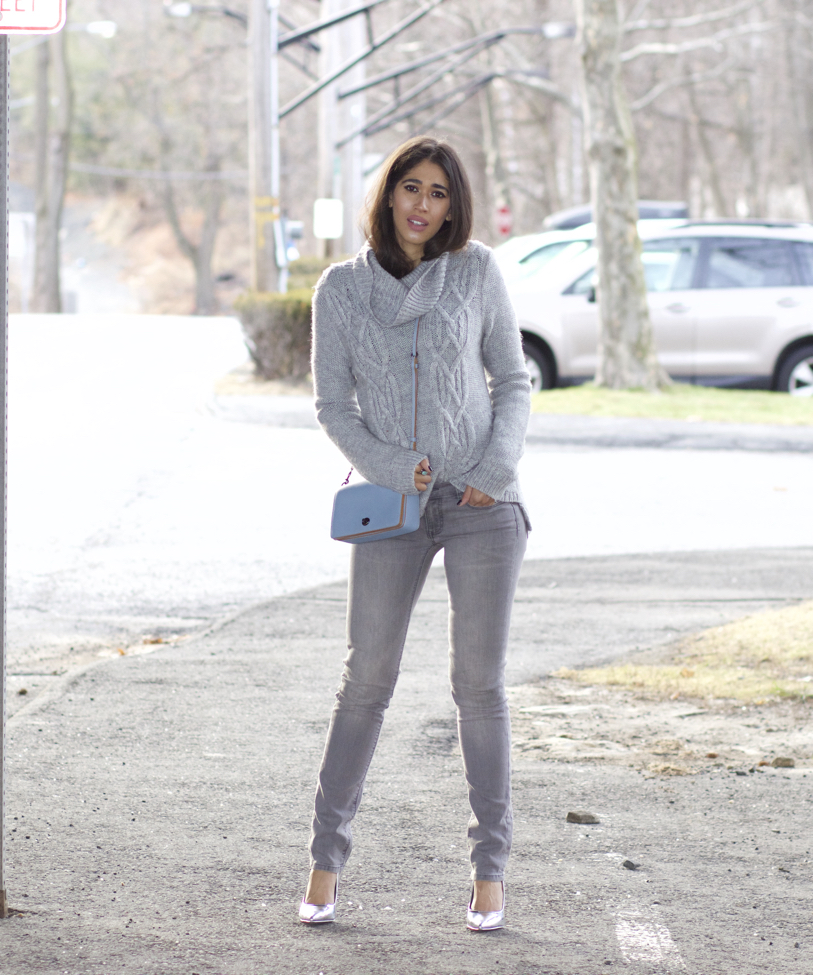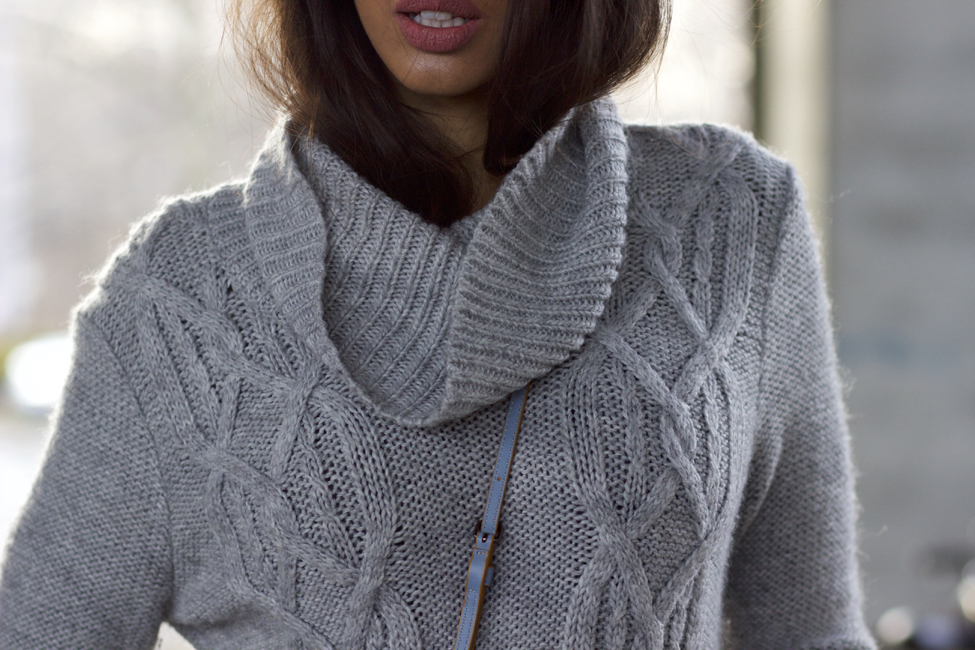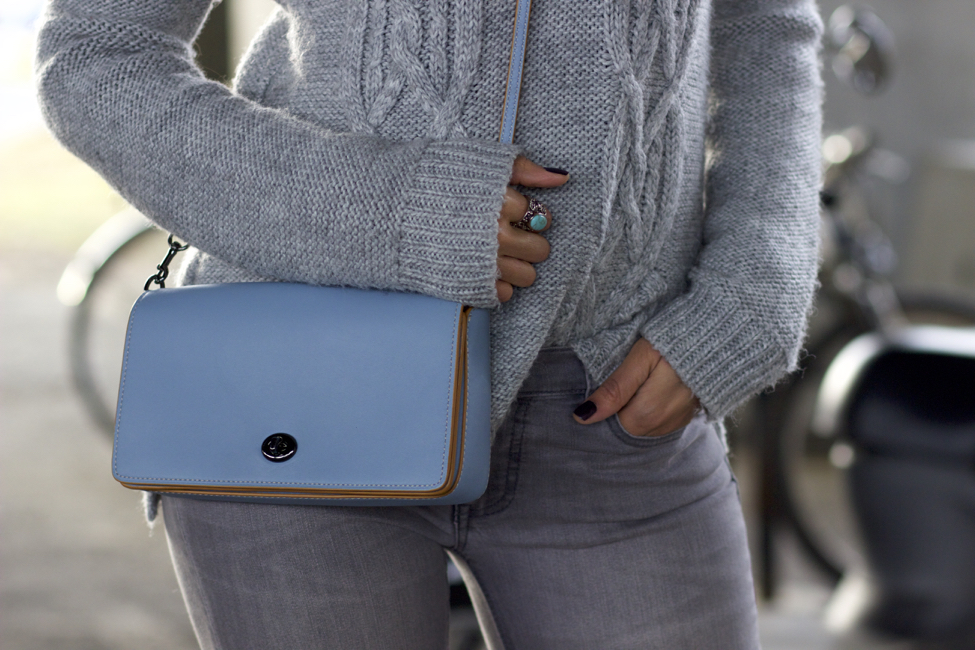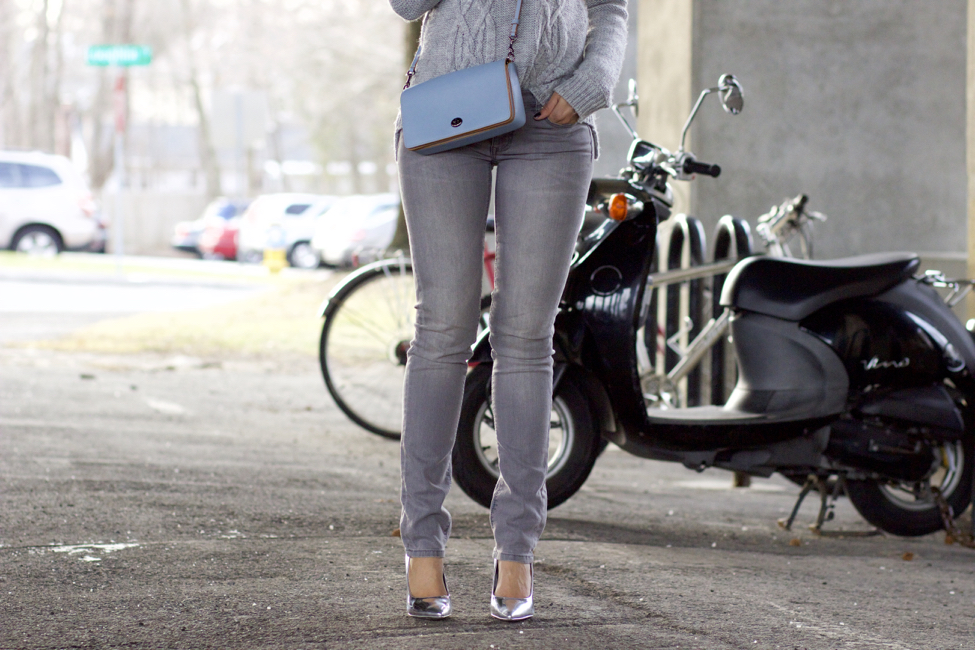 Sweater: Similar Here | Jeans: New York & Company (similar Here) | Bag: c/o Coach (similar Here) | Shoes: Nine West
Welcome back my friends!
Today, I'm showcasing what we talked about last week in my monochrome post. This is actually my first time wearing all grey and I honestly don't know why I haven't worn it before. I don't have a grey purse, which I've actually been wanting for quite sometime, but haven't found one I absolutely love, so I added a baby blue crossbody instead. I felt it worked as a soft pop of color that does the job without being to impactful. Unlike me, I know, haha. I also don't have a pair of grey pumps (I don't believe I've ever owned a pair either) so I decided to go with silver metallic pumps instead. Since silver blends so well with grey, I felt it worked in creating the monochrome outfit I was going for. They're also patent leather, which we also talked about last week.
Since we're on the topic of these shoes, you all know how much I LOVE Nine West's shoes, they basically make up my entire shoe collection. I have to be honest and say that after wearing this pair a few times now, they're quite uncomfortable in the ankle area. I don't know if it's because my ankles are very pointy, but the bottom of my ankle tends to rub against the shoe after a while and it HURTS! Just something to keep in mind if you were thinking of getting them.
I hope you like the outfit and feel inspired to wear an all grey look of your own! Thanks so much for stopping by, my dear friends, and I hope you're having a wonderful day so far!

XO,