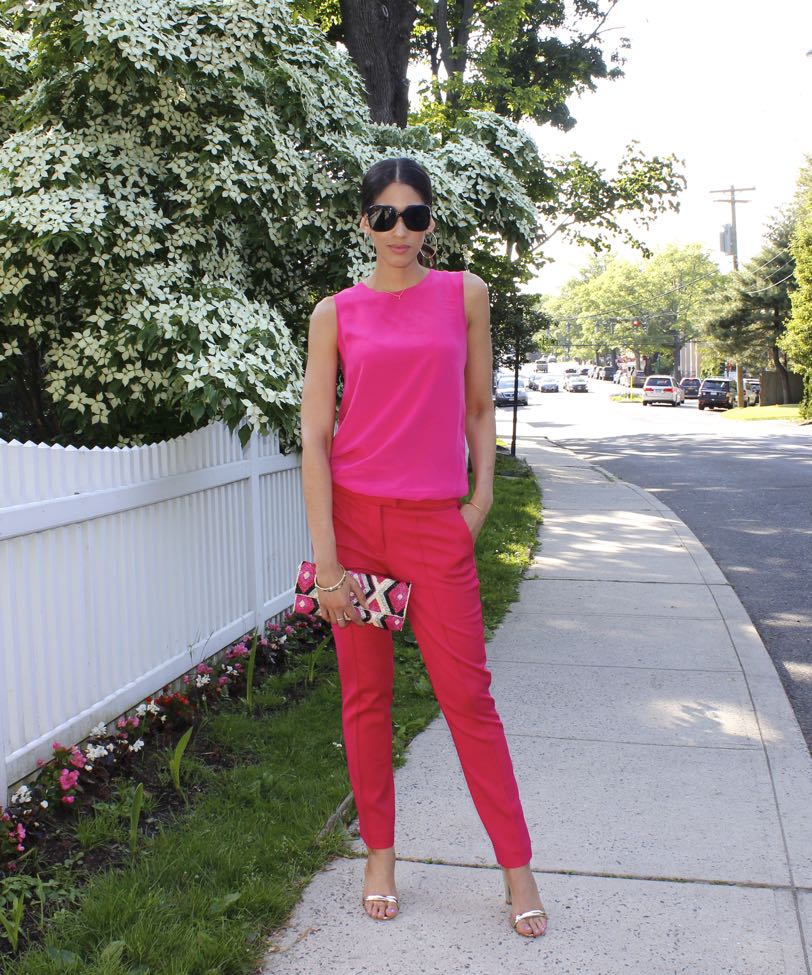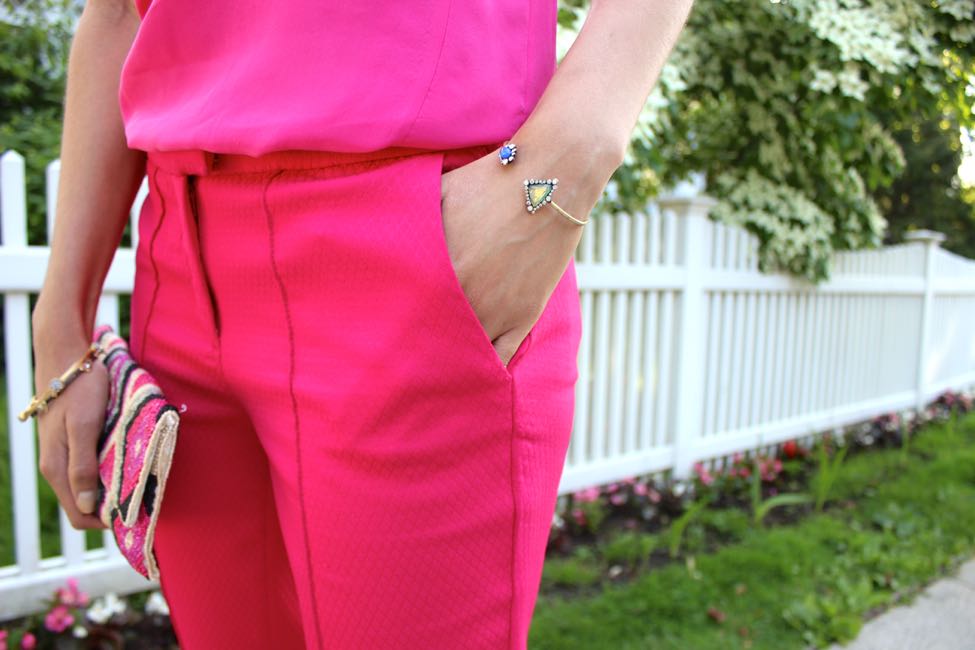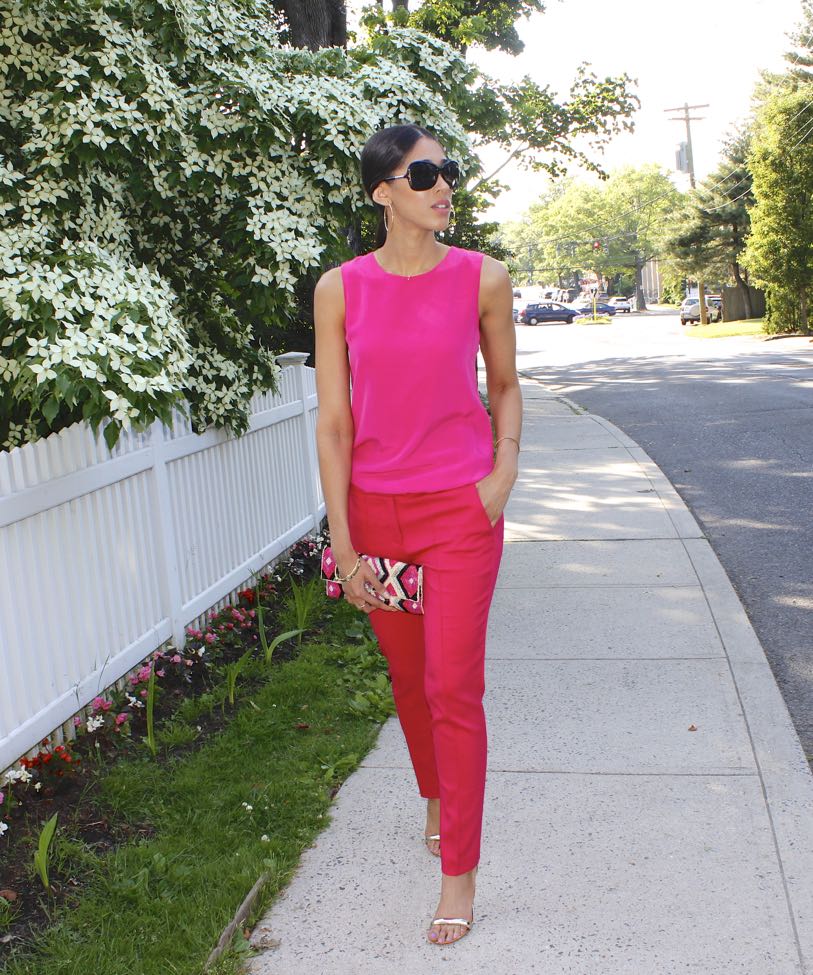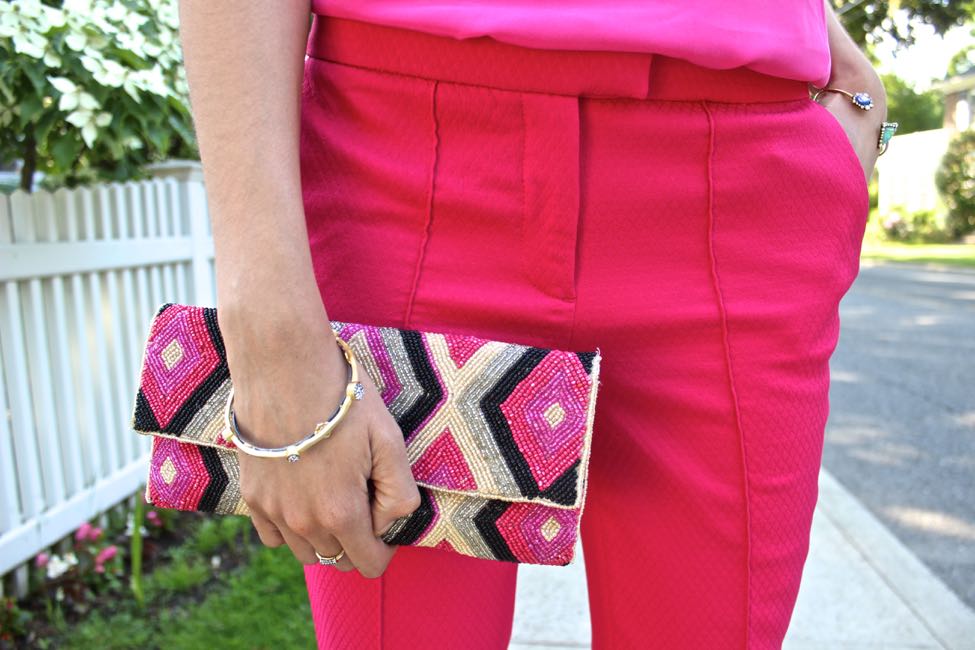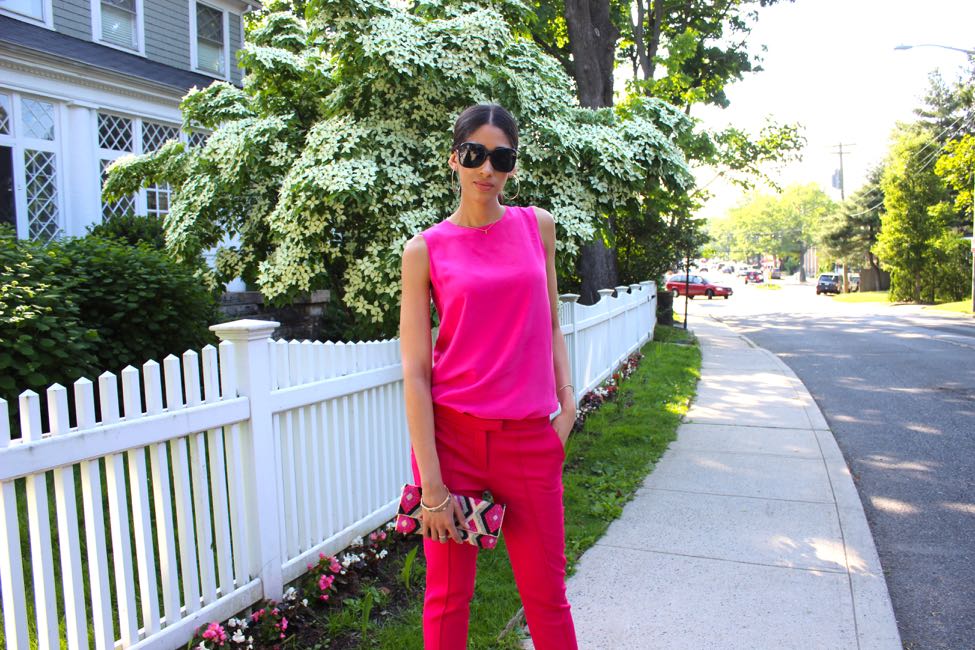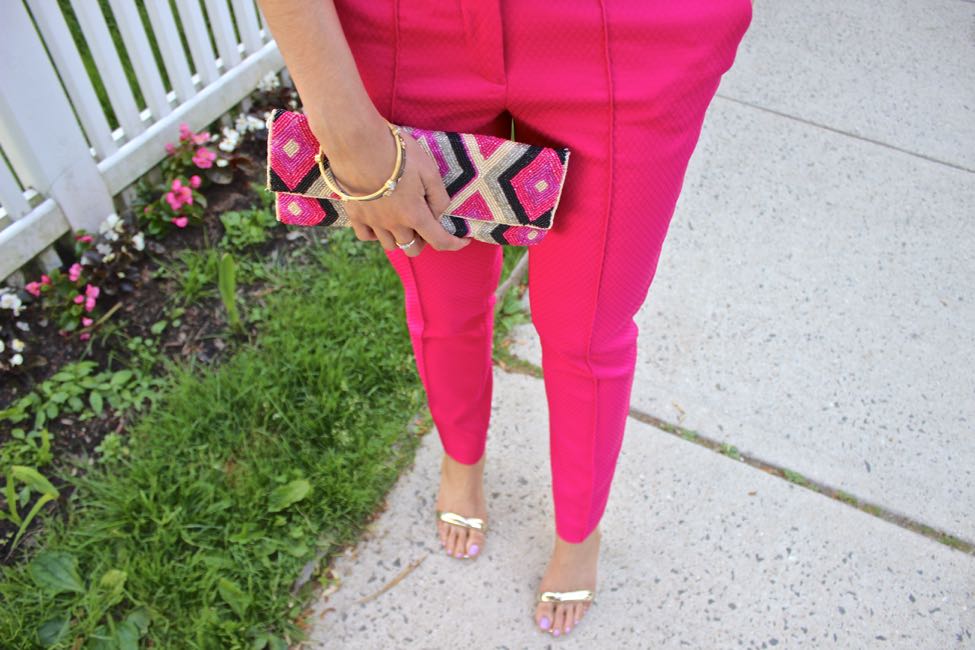 GET THE LOOK!

Dress: Cynthia Rowley (similar HERE) // Pants: Dalia (similar HERE) // Bracelets: c/o Joey J. Jewelry & Athra Lux (HERE) // Sunglasses: Prada // Clutch: Marshalls (similar ON CLEARANCE HERE) // Sandals: Aldo (similar HERE)

Happy Monday, my beautiful friends!
I hope you all had a wonderful weekend and are off to a great start to your Monday so far! Would you believe me if I told you that what you're looking at in today's outfit is a pink dress worn as a blouse, not an actual blouse? I know, hard to believe! Dresses are in fact more versatile than one may think, which is why I love them. If you've never been a fan, I'm sure after reading this post, you'll become convinced. I mean, why wouldn't you be?! A couple of weeks ago, I shared an outfit idea in which I utilized a shorter dress (I wasn't planning on ever really wearing), as a top paired with a maxi skirt, which you can check out or revisit here. This time around, I'm sharing how you can wear a dress with pants.
Chances are you didn't notice that I'm wearing a dress as a top because the pants don't look bulky around the hips, which would typically be the case when working with large amounts of fabric tucked in. The reason we don't see that effect is because it's a mid thigh shift dress (see it worn as a dress here), so it's not at all long and has a straighter fit, making it much easier to tuck into my pink pants comfortably, while allowing me to fold out parts to create a loose blouse effect. I also want to point out that my pants aren't skin tight and have a little room around the waist, where a belt would've provided a more cinched fit. This also helped in allowing for the dress to be tucked in without any hassle.
So, if you have a pair of pants that have a little gaping in the back, as well as a shift dress (one without any shape) try pairing them together! The extra fabric from the dress will help fill in the looser areas and you'll get double use out of your favorite dress, a win, win!
What is a fun way you like to get the most out of your favorite item? Let me know in the comment's section! I hope you found this post helpful, my dear friends, and I thank you so much for stopping by, wish you all an amazing day filled with plenty of inspiration!
XO,