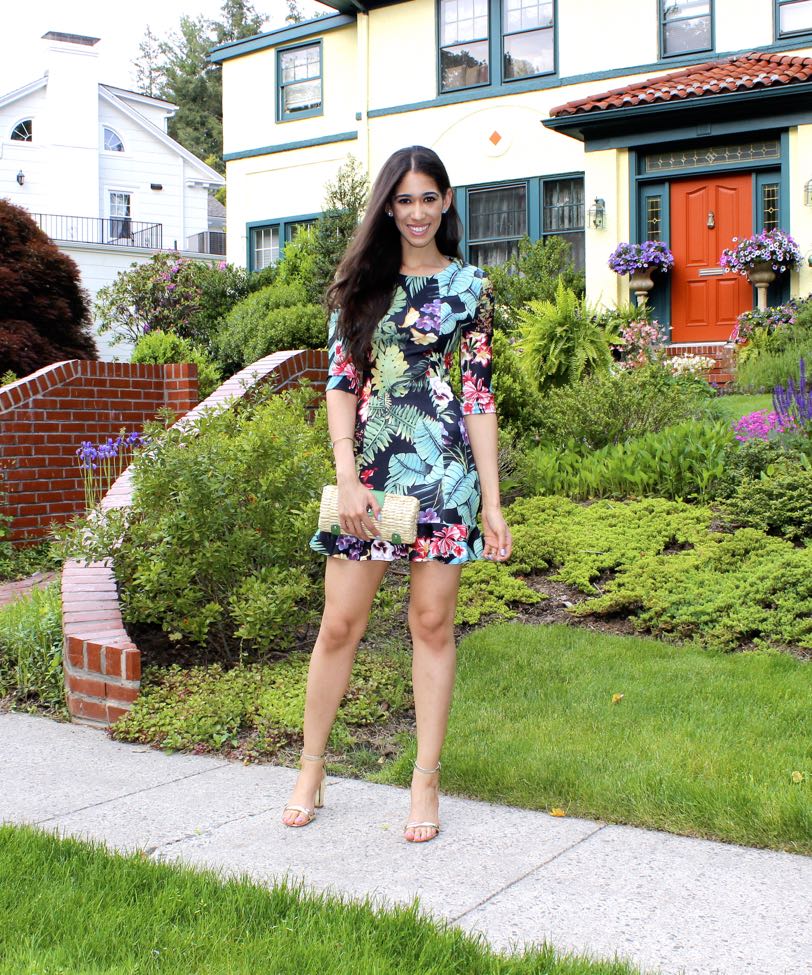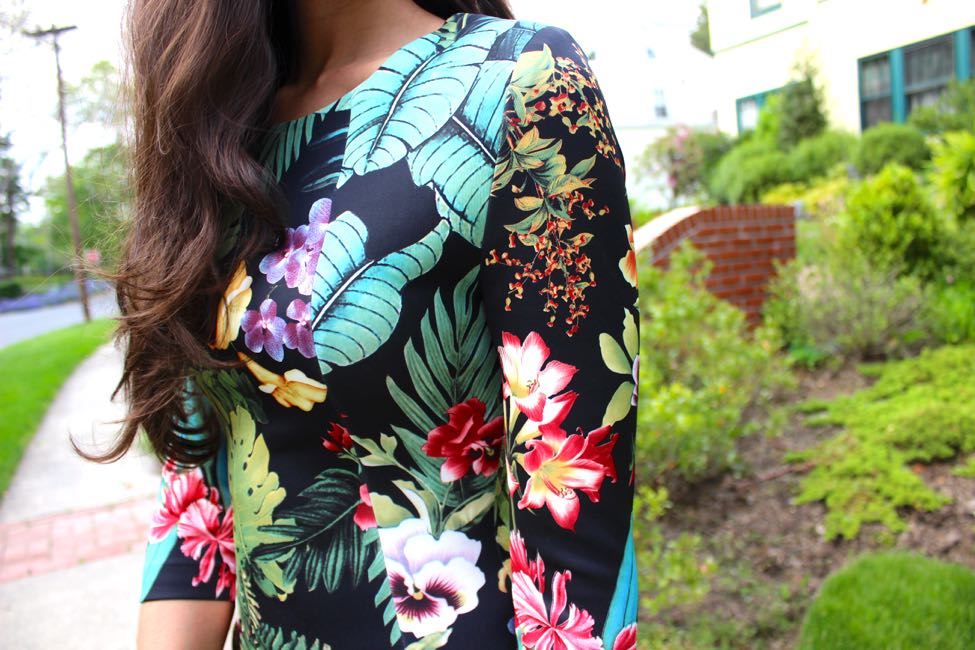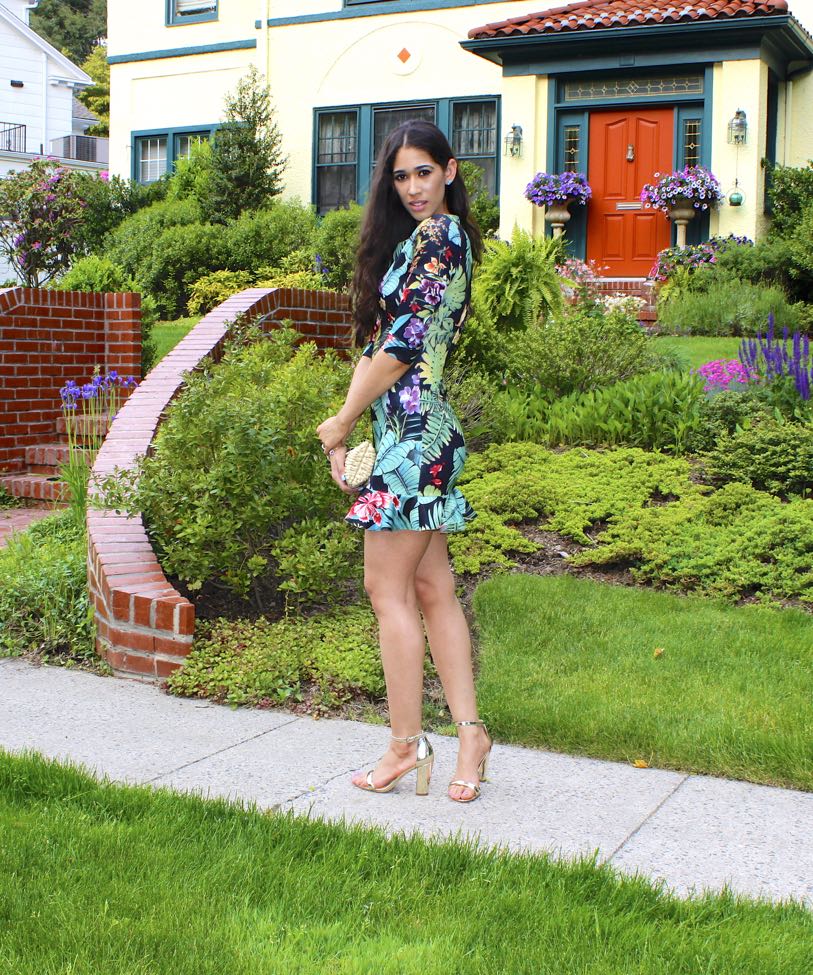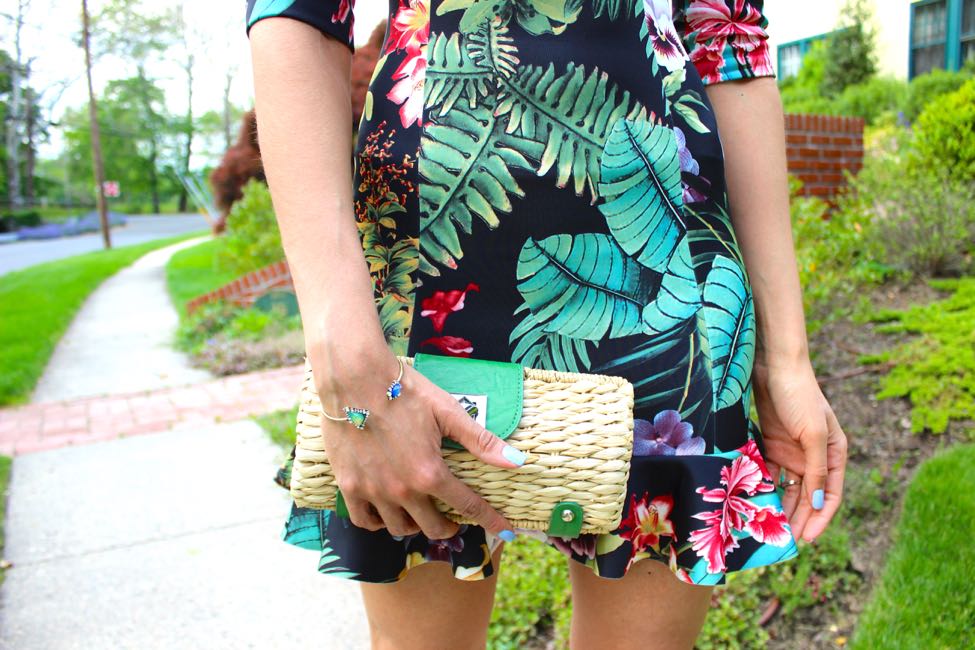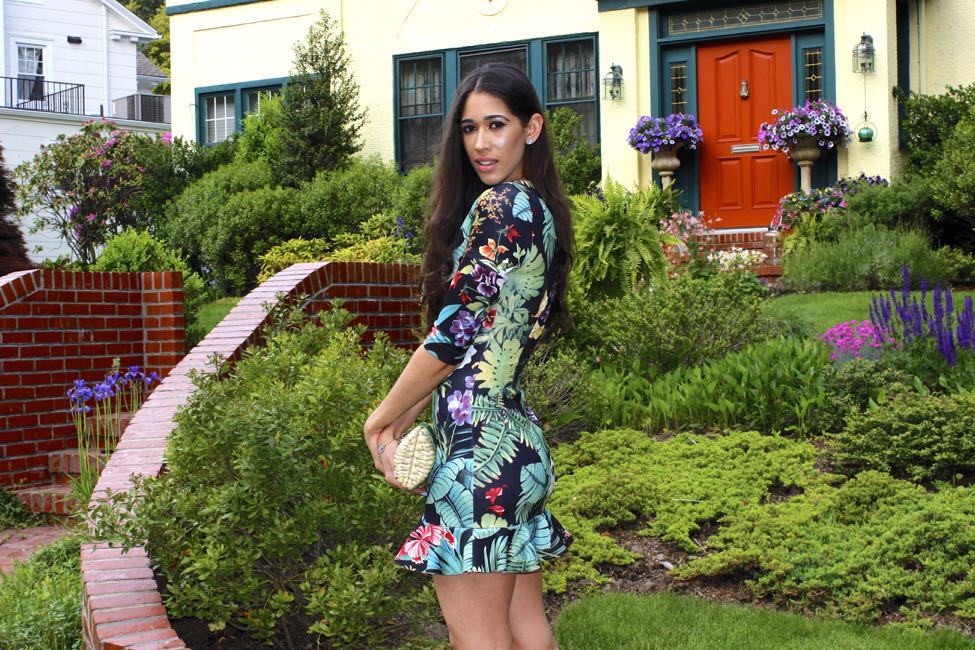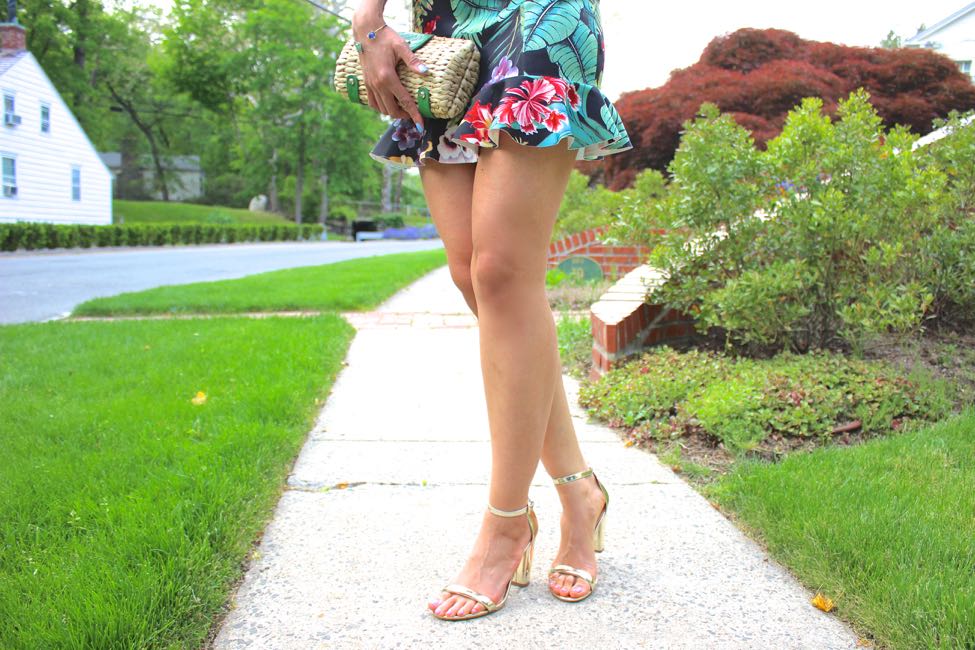 GET THE LOOK!
Dress: c/o Tobi (ONLY $16 PLUS 50% OFF YOUR FIRST PUCHASE HERE!) // Clutch: Marshalls (similar HERE) // Sandals: Aldo (similar ON SALE HERE)

Happy Friday, gorgeous girlies!
I hope you all had a great week and are ready for some weekend fun or relaxation! Today's outfit is perfect for a summer date night, since the dress has a darker base with beautiful vibrant florals and tropical leaves. Tropical prints and motifs are always a great option come summer, since they really help to play up and reinforce those summertime vibes. Though we aren't technically in summer, it's been fairly warm here in New York, so we basically skipped right through spring and have entered summer early; anyone else experiencing the same 80 degree temps?!
What I love about this dress is that it's figure flattering, making it a great option for every body shape. When working with peplum bottoms, it can be a bit tricky if you're hippy (he, he that rhymed :) like myself, BUT when the overall piece is black, form fitting, a rounded neckline and has a continual pattern of the same size throughout, it works! A style tip for those of you who want to create the illusion of bottom curves, peplum skirts and dresses are the way to go because they add visual width and dimension to the lower body. The fabric is also very forgiving and feels much like neoprene, so I feel like it holds everything in. I do want to mention that it does ride up when walking, which is a bit annoying. If the peplum lining fit a bit tighter on the legs it would be perfect, so that's something to keep in mind if you have fuller hips and a booty. I decided to pair it with a basket woven clutch because I felt it tied in perfectly with the tropical theme of the dress and really pulled the outfit together, alongside the chunky gold sandals.
I hope you all enjoyed the post, but most importantly, felt inspired by it! Thank you so much for stopping by and have a wonderful weekend ahead, my gorgeous friends!
*This post is sponsored by TOBI.com. Check out their latest styles and receive 50% off your first order: Dresses, Party Dresses, Bodycon Dresses, Sequin Dresses, Cocktail Dresses & Prom Dresses!
XO,