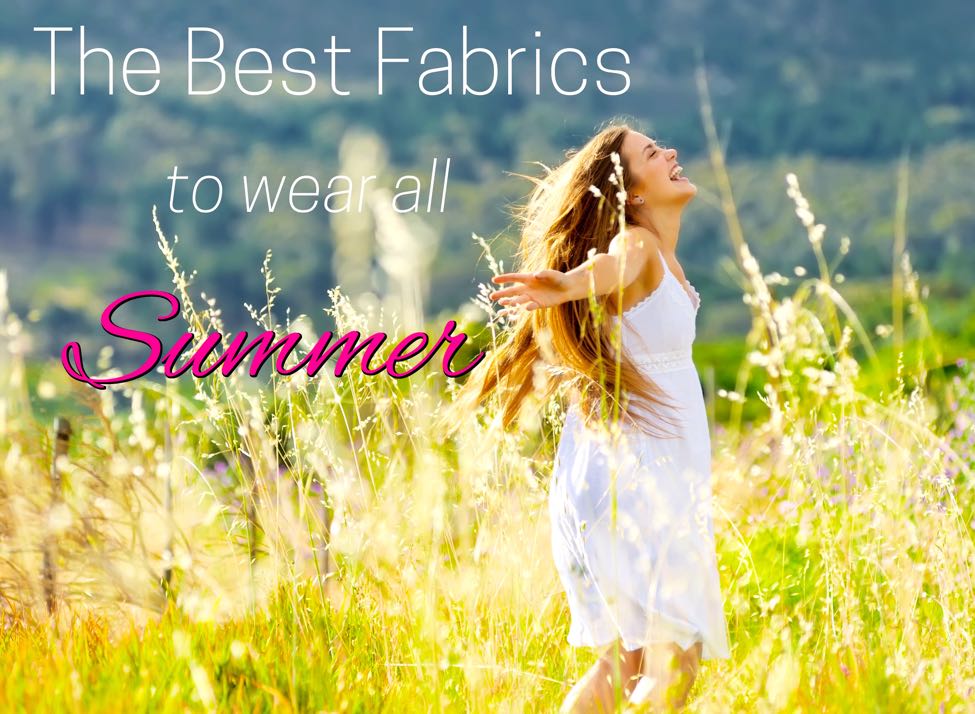 Happy Tuesday, beautiful friends!
As the temps begin to soar as we approach the start of summer, I felt now would be the perfect time to share three all natural fabrics to look for when doing your summer shopping or reaching into your closet that'll help you feel cool all summer long! So let's jump right into it, shall we?!
1. COTTON
When it's humid out, this fabric is your BEST bet! It's a natural fiber with a formulation that consists of loose interlocked loops, which allows air to freely circulate, moving easy, breezy in and through the fabric, making this the preferred option for those who tend to sweat a lot or if will be outdoors on a hot day.
2. LINEN
Also a natural fabric, it's comprised of a light weave that makes it airy and breathable on the hottest of days. Just keep in mind that wrinkles are inevitable, so this may not be the fabric of choice if you'll be attending a business casual event because it can give off too much of a carefree vibe!
3. SILK
Yet another natural fabric, as well as a natural heat regulator! It expels heat in hot temps, while retaining it in cold weather. It's also hypoallergenic, so it's a great option if you have sensitive, easily irritated skin. As with linen, though, it can get wrinkled quite easily and it can also show sweat stains, so if you'll be attending a summer wedding outdoors, for instance, you may want to avoid it, unless it's a chiffon blend, like this J.Crew dress! The blend is more stiff in texture, so it won't crease ;)
What is YOUR favorite fabric to wear on hot summer days? I hope you found these tips helpful and consider them when dressing on those quickly approaching dog days of summer! Thanks so much for stopping by, my dear friends, and I hope your day is as fabulous as YOU!
XO,