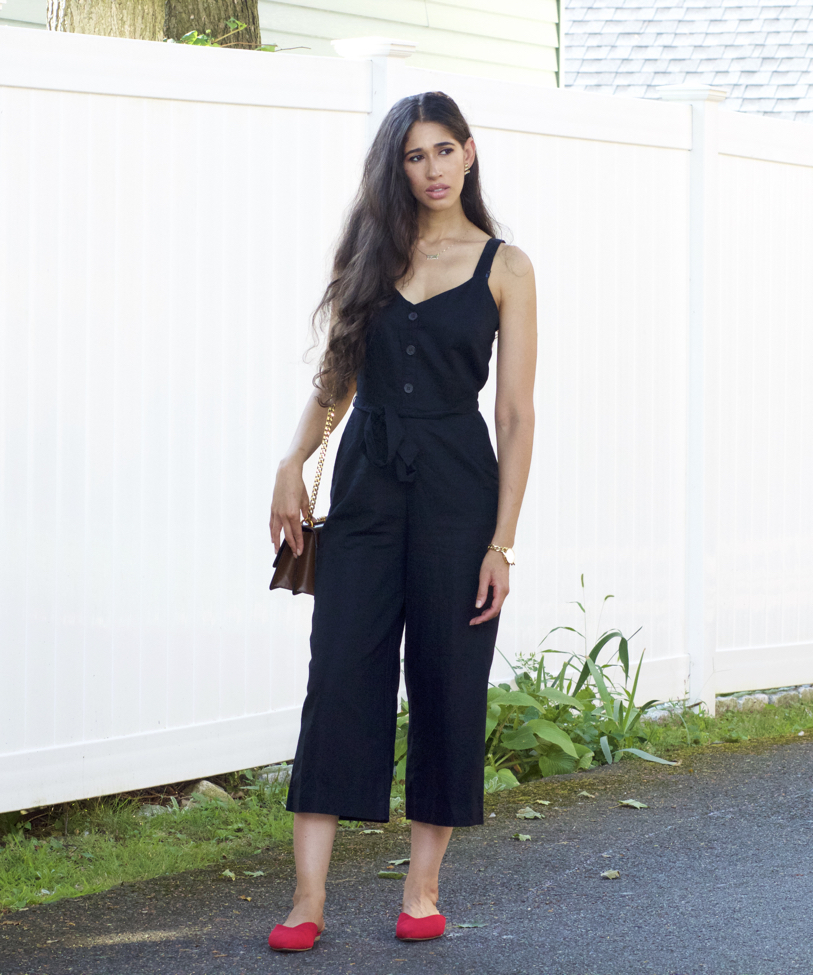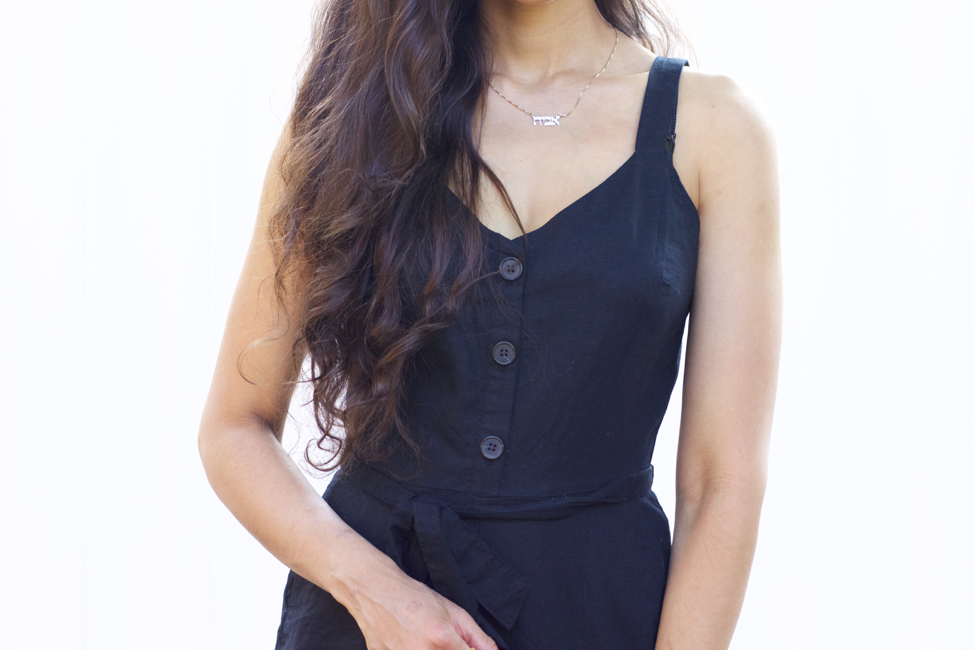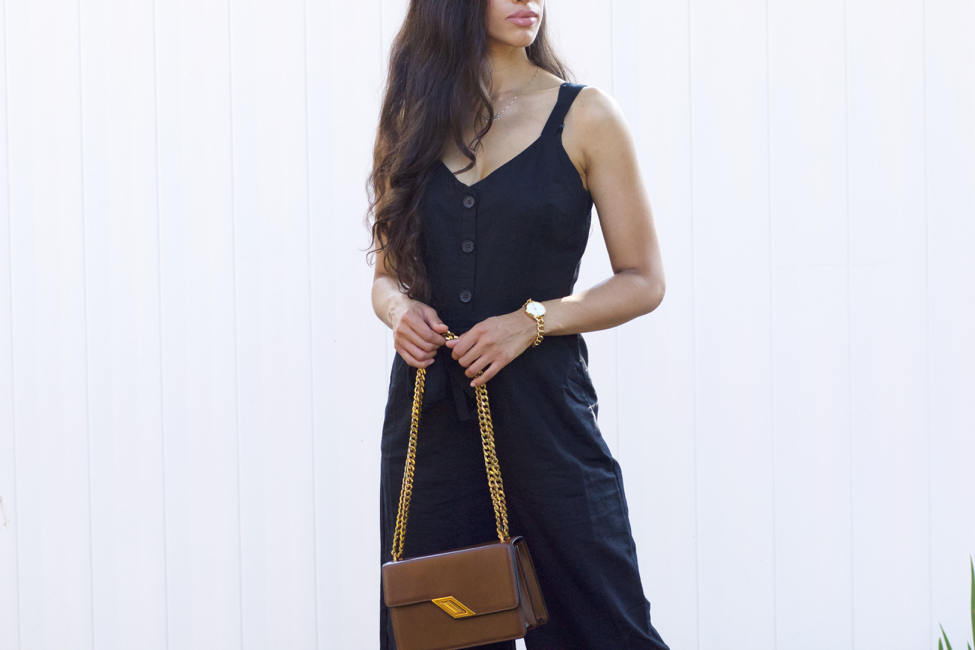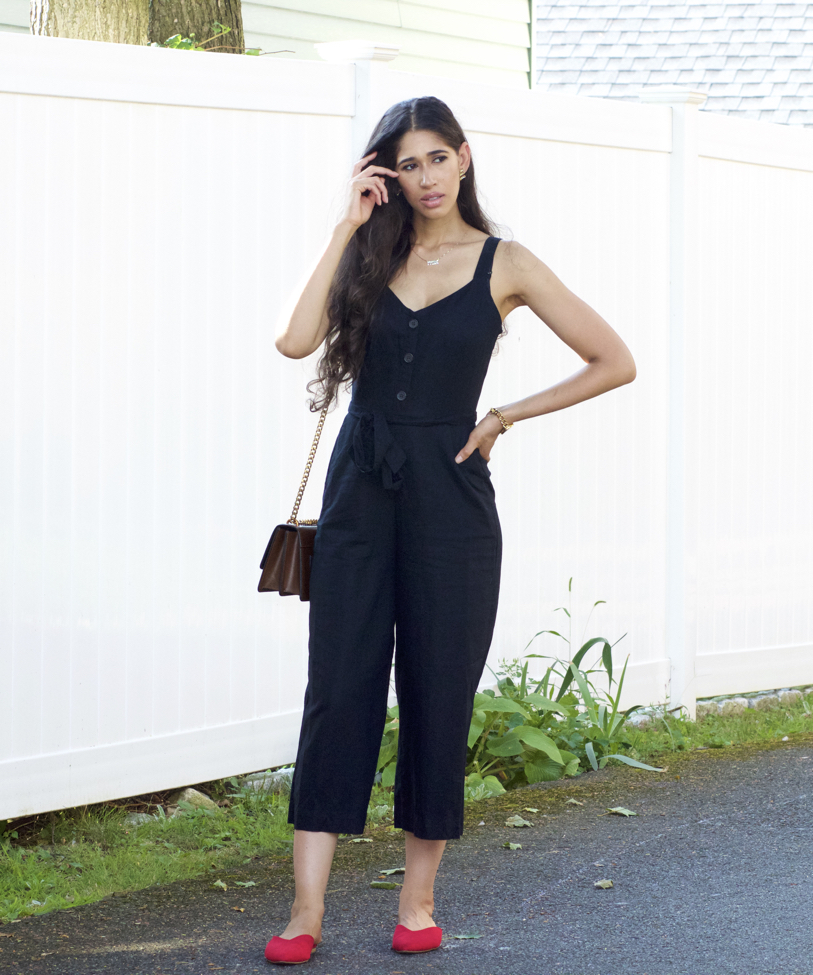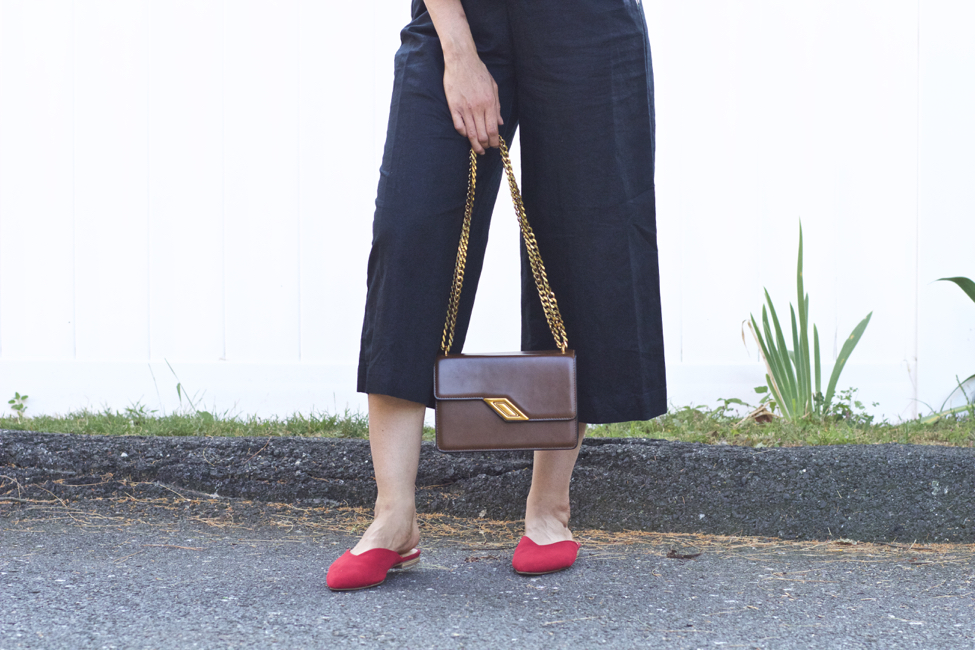 JUMPSUIT | MULES: Similar | BAG: Similar
---
---
Happy Friday my friends!
How was everyone's week? I hope it was good and if it wasn't...it's FRIDAY! That makes it better ;) This week, we're talking all things fall. I know many of us may not be ready for it, but it's definitely on the horizon. I've mentioned in other posts that since having my babies, I've been a lover of summer. Not only were the both born in the summer, it's just much more fun to do things with them outdoors. When winter rolls around, we're stuck inside, making it a bit more challenging to entertain a toddler. I've actually already been doing this, since I'm limited in where I can take Ariah because she's still too young to be in crowded places. But, we do go for our daily walks and Aviah enjoys playing outside with the kids in the neighborhood, which Ariah and I watch. We will definitely miss all of this. The good news is that we don't have to say good-bye to our outdoor routines come fall because the weather is still nice enough to be out. I love fall fashion and having two girls, I get to live vicariously through them by dressing them in clothes that don't come in my size, but I wish I'd be able to wear, haha. I know I'm not the only mom who does this, right?
Anyway, a lot of people love fall fashion because not only are you able to embrace your cozy knits and leggings, you're still able to wear many of your summer favorites with some added styling. Take this linen jumpsuit for instance. The weather is still warm enough for me to be able to wear it as is, but when it cools down, I can simply layer a turtleneck underneath or a cardigan or sweater on top and pair it with some ankle boots. Linen is such a comfortable fabric for the summer months because it's breathable and very light weight. This makes it perfect for layering because it won't bulk and allows for you add on the layers and comfortably (and stylishly) remove the layers as the day warms up.
I've raved about GAP's linen pieces in numerous posts. I'm not sponsored, but I sure wouldn't mind it because I love their pieces and their awesome sales, too! I wore the navy striped version of this jumpsuit last month (see here) and I look forward to styling it the same way I've mentioned above.
Do you layer your jumpsuits come fall and winter?
Thanks for stopping by, my sweet friends, and I hope you all have a great weekend!