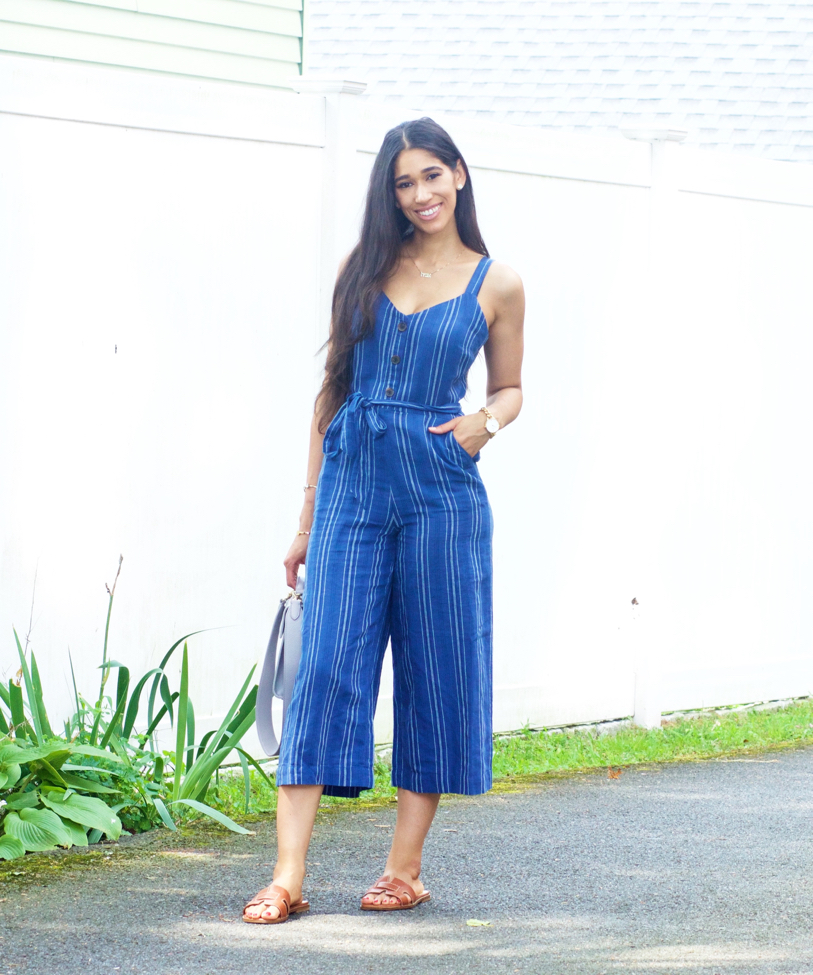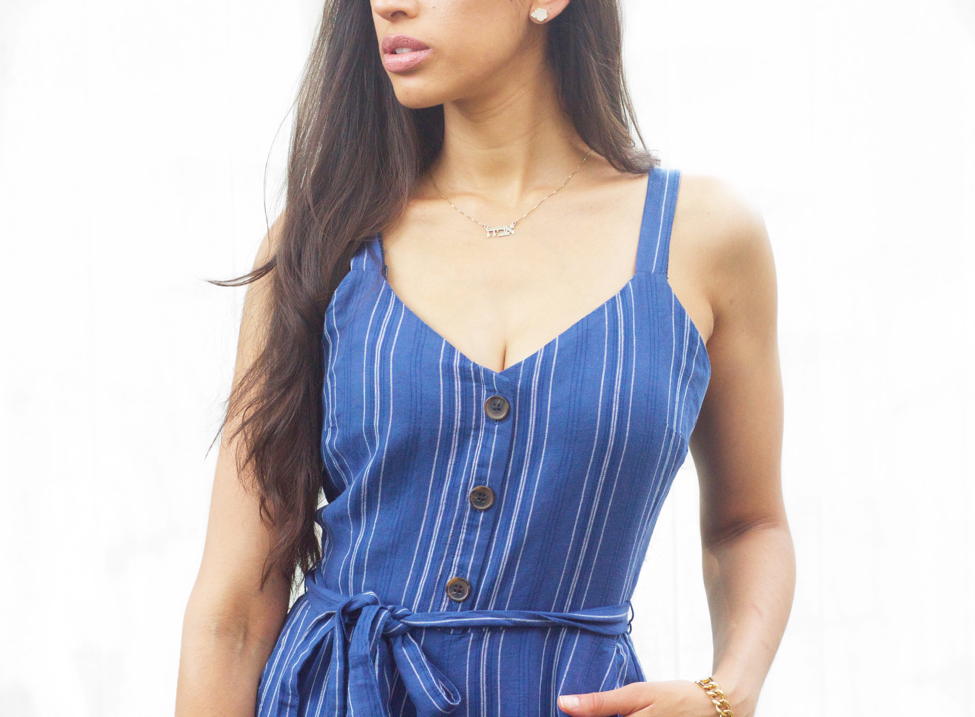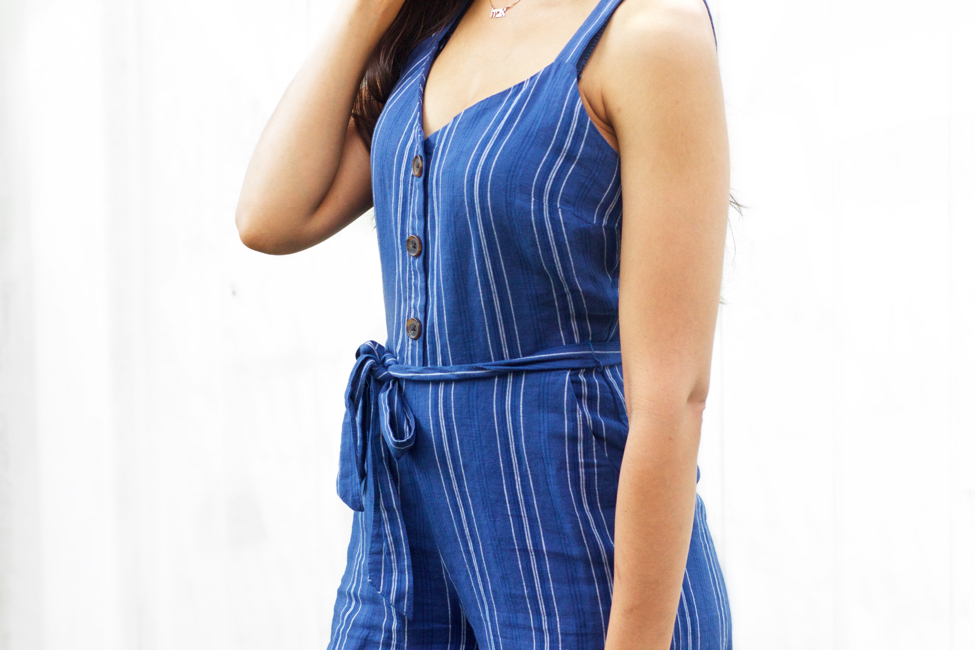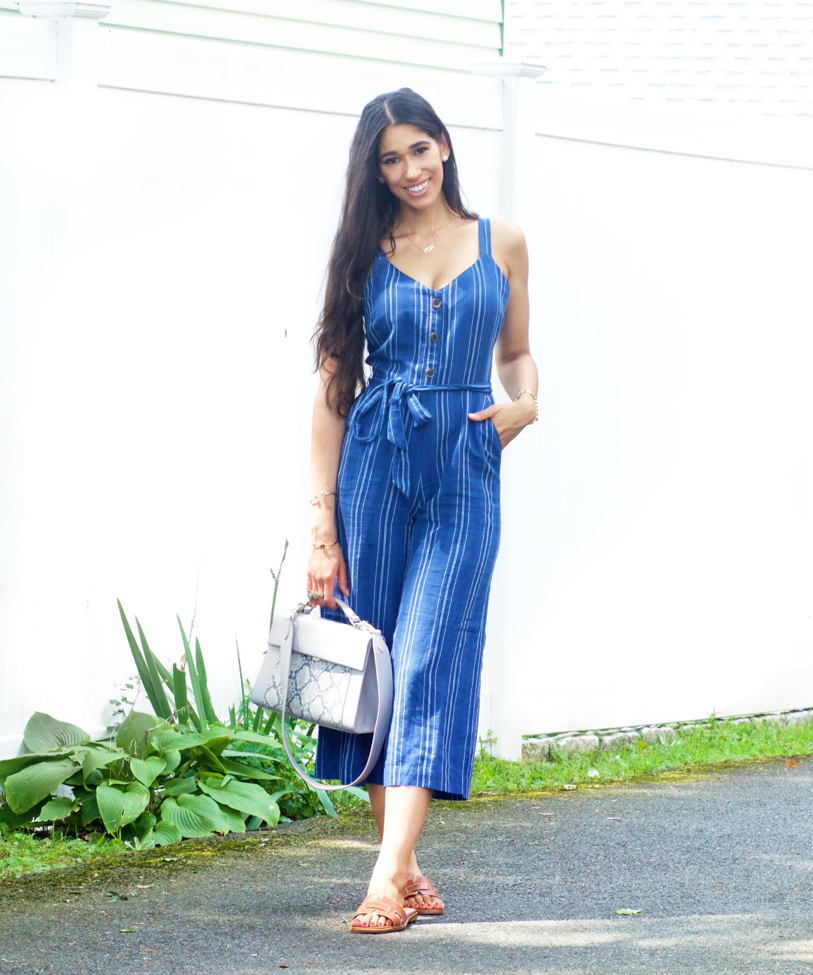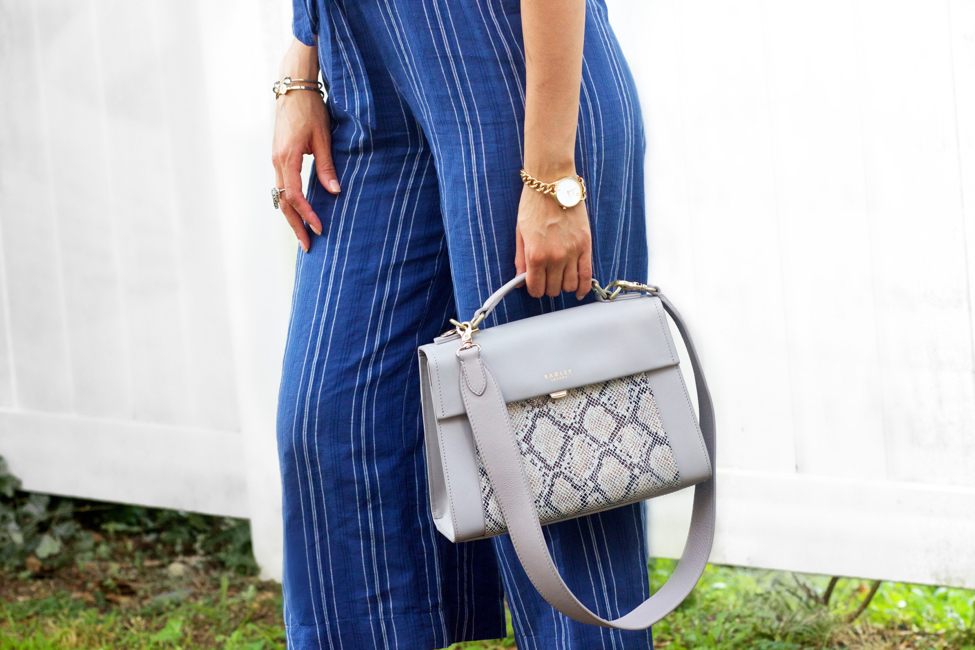 Happy Friday my beautiful friends!
I hope you all had a great week and are ready for some weekend fun or relaxation!
We are now in August, the hottest month of the year, which means that we need clothing that's going to be comfortable as they are chic and I have a super easy fix: linen and one pieces. Simple. Over the past couple of years, I've been creating somewhat of a collection of linen dresses and jumpsuits. It all started with one similarly striped linen jumpsuit I purchased at GAP. Since then, I've been adding as I go and you know what? I just realized as I'm typing this that all of my linen one pieces are from GAP! I'm not sponsored at all, though I wouldn't mind working with them because I love their pieces (clearly). The quality is so good and they always have great sales and promotions going on (like right now), which is when I usually buy.
One pieces are extremely effortless to wear and style, since you just through them on and you can head out the door. It's all up to you on the amount of added effort you wish to apply in adding jewelry and accessories. I personally tend to go for the less is more approach this time of year because it's just too hot to have too many pieces on. Depending on the situation and how you feel, comfort wise, you can wear heels or flats. If you want something that falls in the middle, opt for espadrille wedges. They read casual, yet still give you that added hight you'd get from a heel. I typically go for chic flats and I've been living in these Nine West pair that I've mentioned at the start of summer. They're a great, affordable dupe for the Hermes Oran sandal. I will be honest and say that though I've worn them so much this season, they're not ideal for hours of walking. So, if you have plans to walk around the city for hours on end, these may not be the best option. Womp, womp. I learned that the hard and uncomfortable way, lol. But, when it comes to going out here and there or grabbing lunch or coffee, they're great.
Lastly, not only are one pieces great options for summer heat, light breathable fabrics, such as cotton and linen, are too. I especially love linen because it reads effortlessly chic when you look at it. Be it a pair of pants, a button down shirt, or for the sake of this post, a jumpsuit, it just looks stylish, don't you think? Just be sure to wear the right undergarments when opting for white or light beige because you usually can see through them.
What are some of your favorite style hacks when it comes to looking chic when it's unbearably hot and humid?
Thanks for stopping by my, beautiful friends, and I hope you have an incredible weekend!