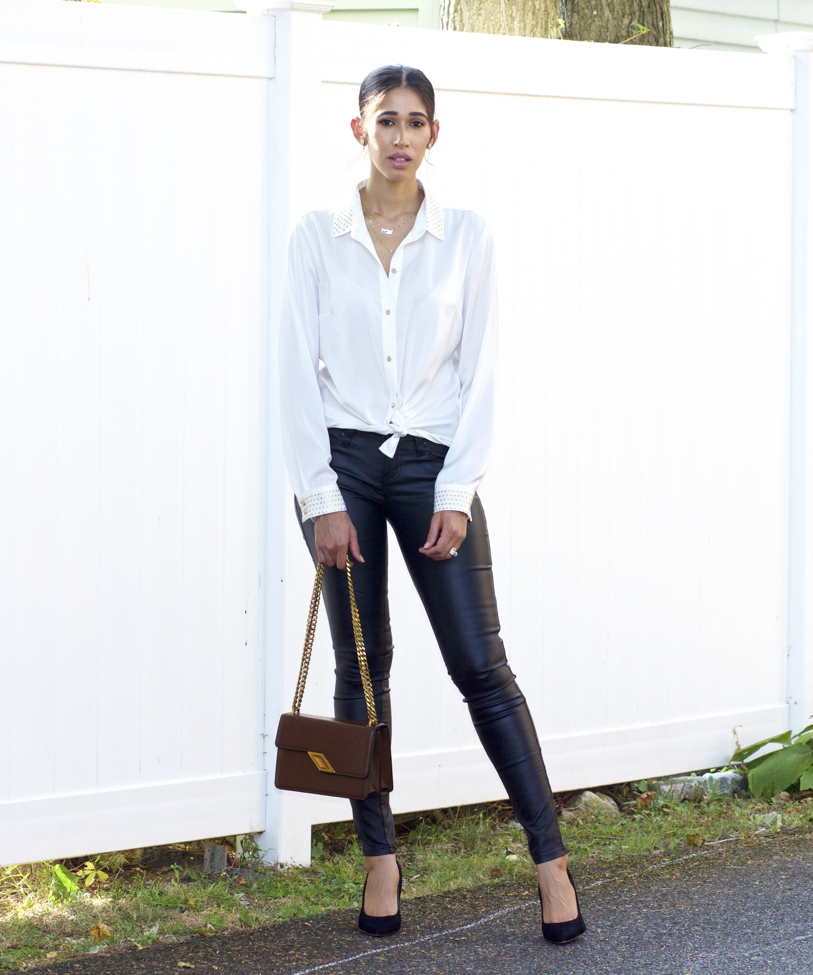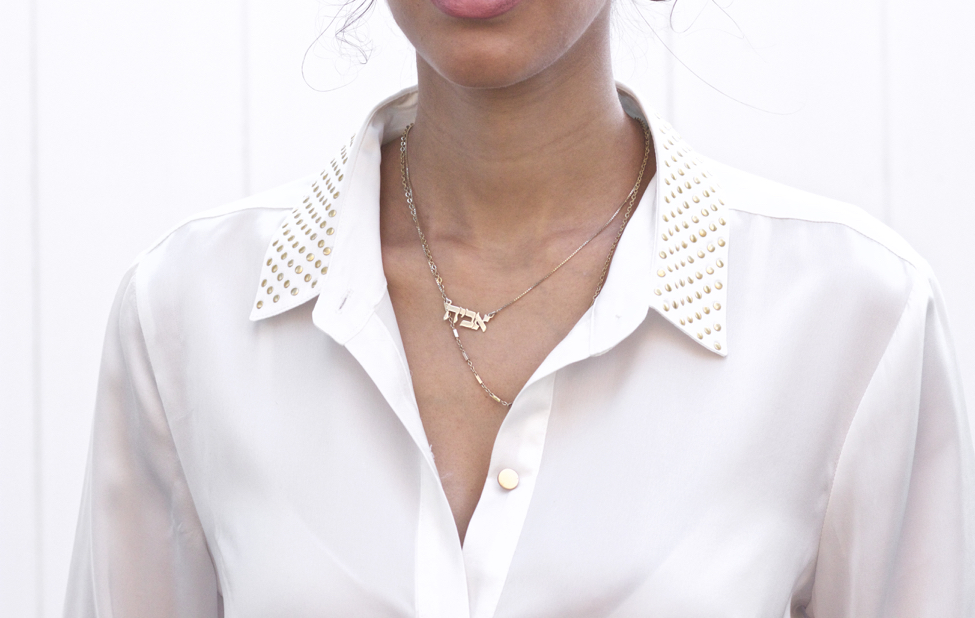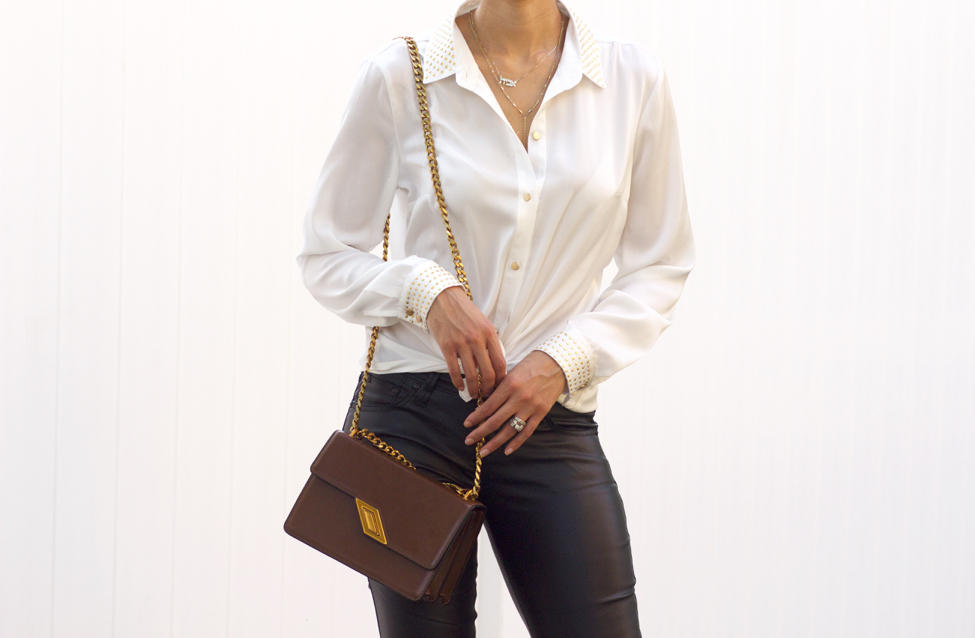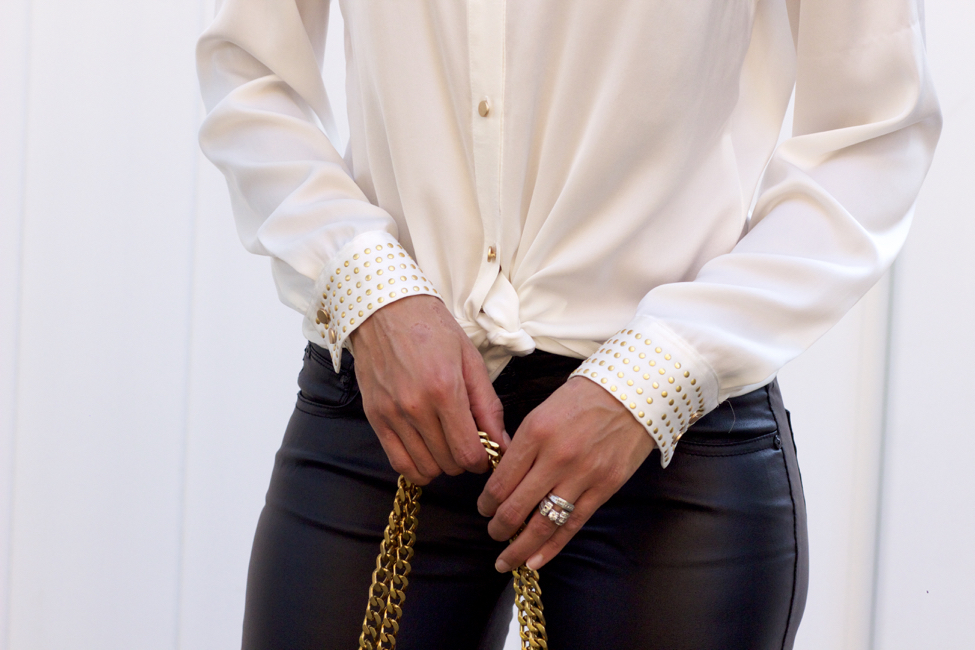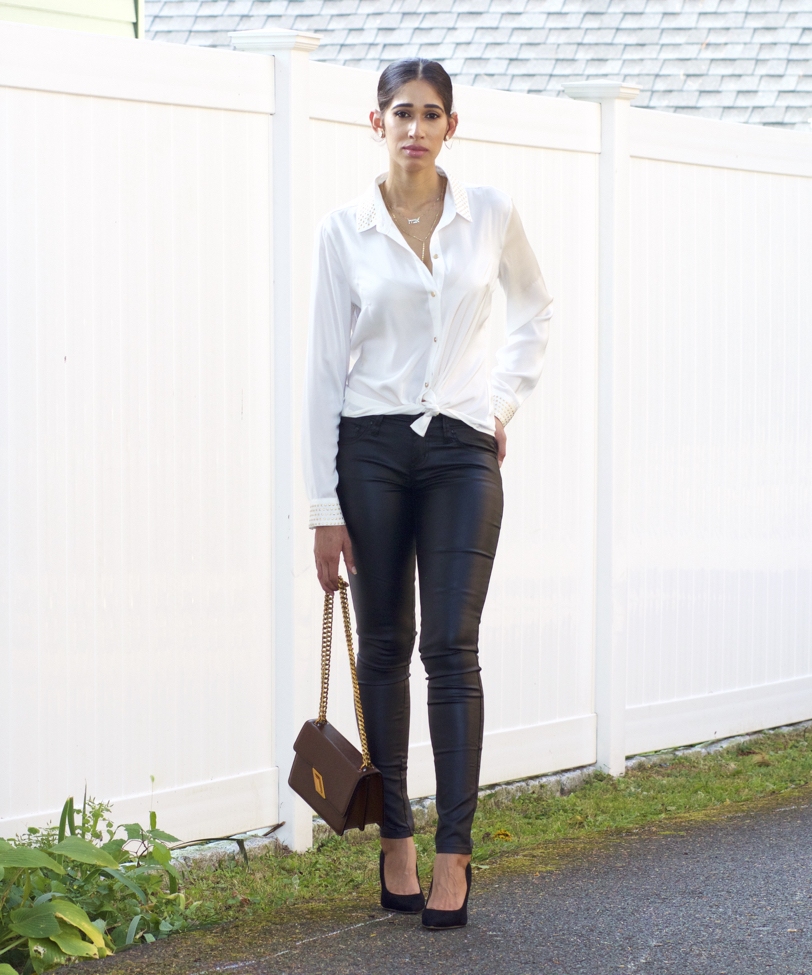 SILK SHIRT: Similar | LEATHER PANTS: Similar | BAG: Similar | SHOES | NECKLACE: Similar
---
---
Happy Monday my beautiful friends!
I hope you all had a great weekend! The weather has been slowly starting to dip. It's been getting a little breezy and I'm going to be honest, I'm pretty excited about it. It allows for me to break out one of my favorite materials for fall, leather! Today is, surprisingly, the first time I've ever paired a button up shirt with a pair of leather pants and a silk one at that. I don't know what's taken me this long because I'm all for this combination. It's chic and edgy, a perfect vibe for fall in the office if you ask me. I know that many have a love/hate relationship with silk because though it be luxurious, it shows the unsightly sweat marks. Honestly, this is why I feel this is the best time of year to wear it, since chances are the heat won't be cranked in the office and as mentioned, the temps are beginning to dip. Unless you have the tendency to sweat a lot, I think you're safe to wear it now ;)
If you don't already own a pair of leather pants or coated denim, you must add it to your fall and winter wardrobe! It's incredibly versatile as you can dress them up for the office with a pairing like today's or style it with an oversized knit on your off days. You can wear them with pumps, leather ankle boots to create an elongated effect to the legs or a pair of cool sneakers. They look insanely good on everyone, regardless of hight or body shape. So, I hope you feel encouraged to add a pair to your collection after reading and continue to visit the blog to see how I else I style them this season for more ideas!
If you already own a pair of leather pants, what are some of your favorite ways to wear them? Have your worn them to work already?
Thanks for stopping by, my friends, and I look forward to seeing you all in Wednesday's post!