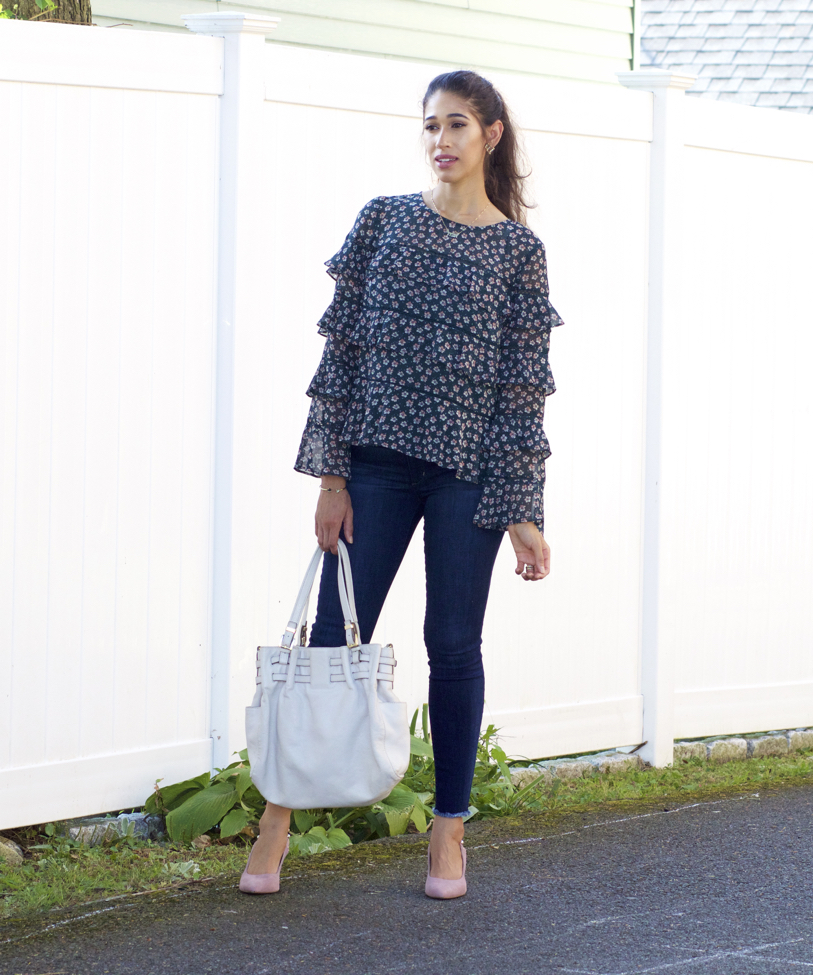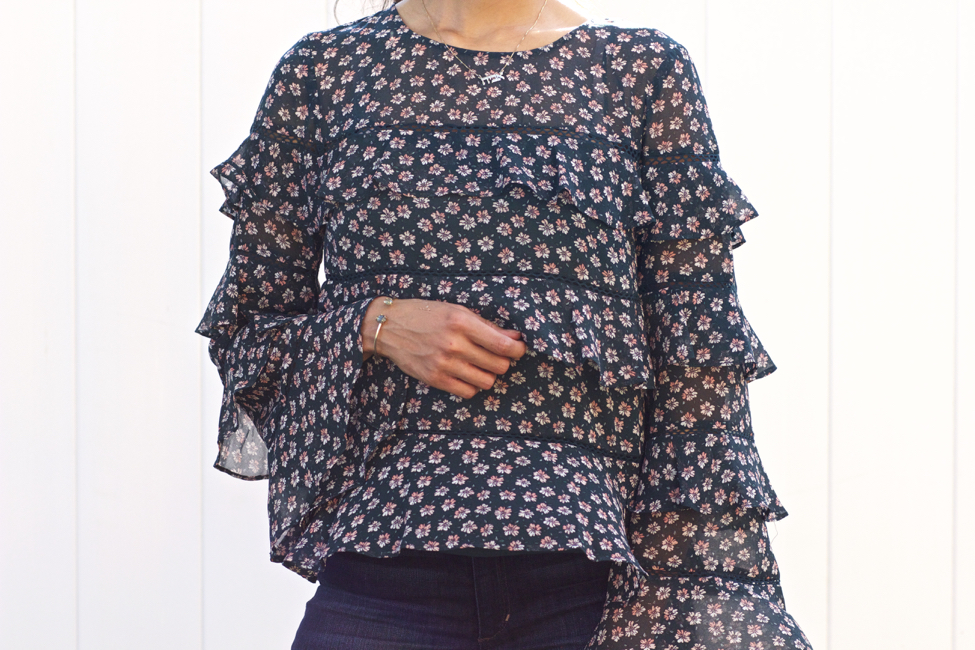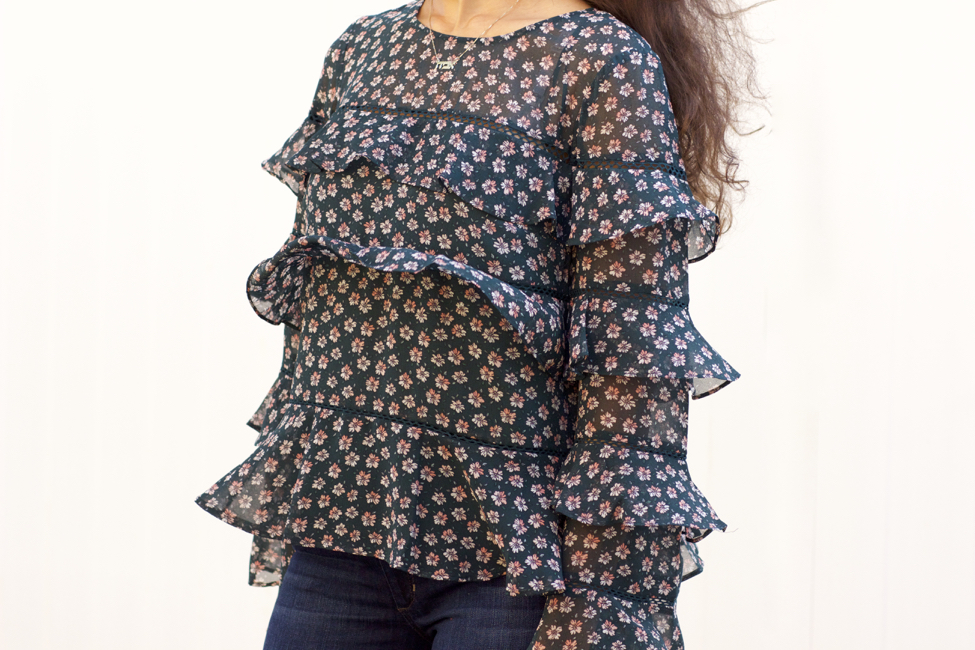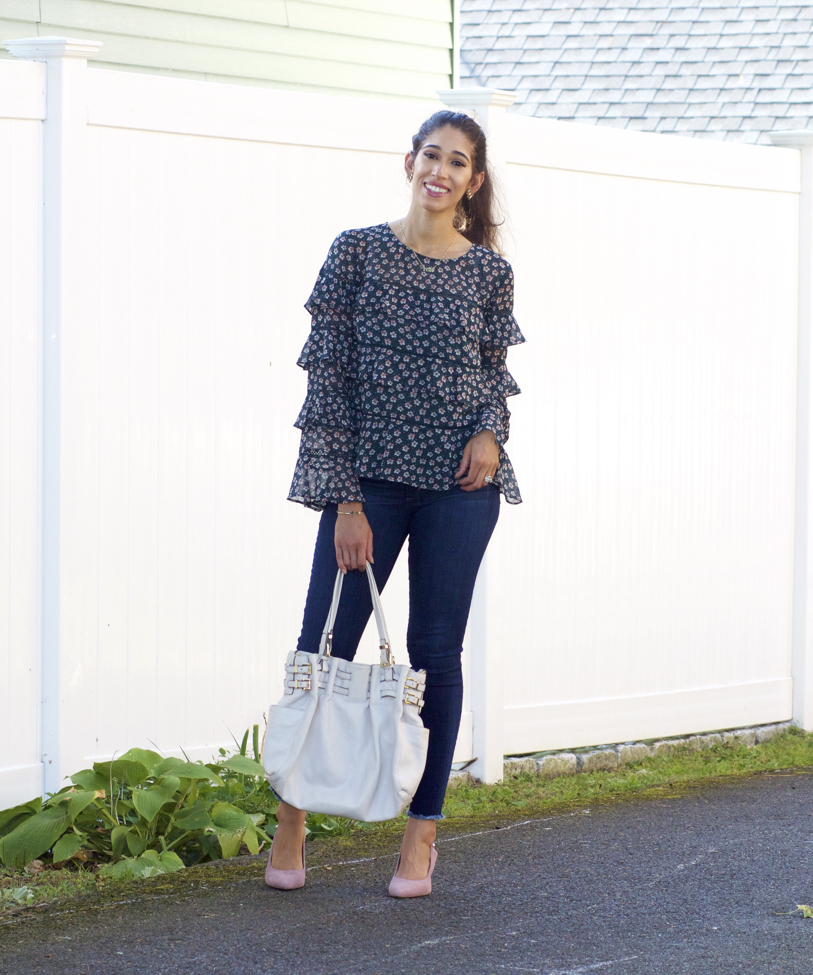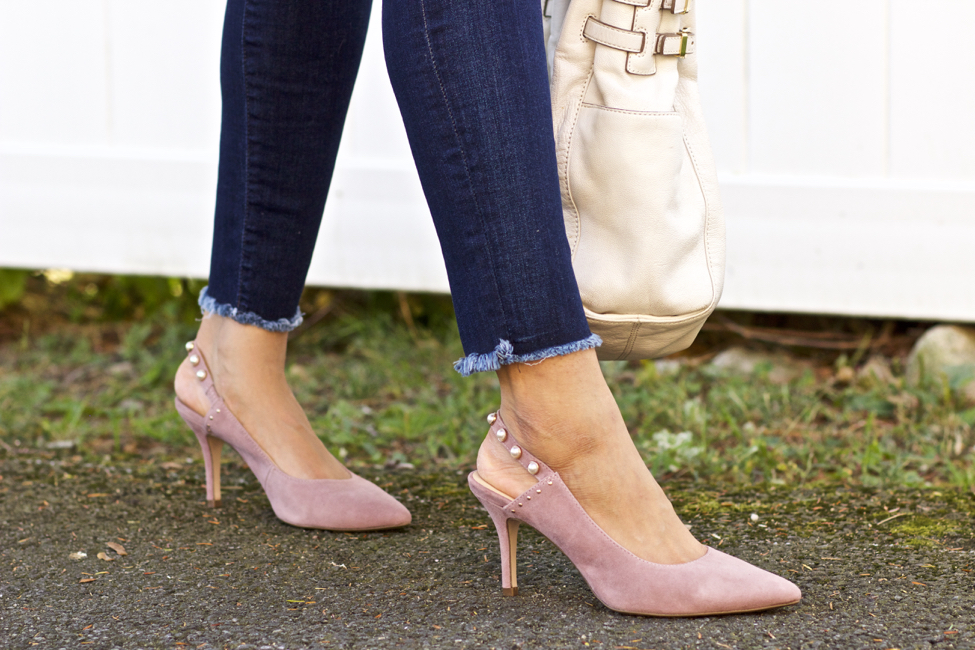 TOP | JEANS: Similar | SHOES | BAG: Similar
---
---
Happy Wednesday my beautiful friends!
On Monday, we talked about the leopard print trend for fall. Today, we're talking about moody florals. Simply put, florals patterns with a darker background. Florals are typically synonymous with spring fashion, so we don't typically think of wearing them come fall. When they're in darker colors, however, they seem more seasonally appropriate and when you add a dark lip, the whole look is truly transformed into a perfect fall vibe. I'd suggest you wear your moody florals with leather and darker denim (including black) to enhance the effect, while adding some edgy tones.
The easiest and most versatile way to explore the moody floral trend would be with a top, since you can wear it to work or on weekends. You can also wear it with a skirt, pants, or jeans. You have more options. However, I do love a good maxi dress, which can also be quite versatile. You can add a cardigan or a sweater over it to have it serve as a maxi skirt, creating that perfect fall-time cozy vibe. I'm thinking of a way to restyle a maternity maxi dress for fall (seen here). Ideas and suggestions are welcomed!
In fashion, florals are not grouped into one. Oh, no, no, no. There are specific terms and designs and the ones I'm wearing today are ditsy florals, which are smaller scale florals. This is the perfect kind of floral if you wish to make your upper body appear smaller. My top does have a conflicting design when it comes to creating that effect, since it's tiered, which adds volume, but it's still doable.
Do you like florals? I never really liked them until a few years ago. I'm quite picky with them.
Thanks so much for stopping by, my friends, and I hope you have a great day!