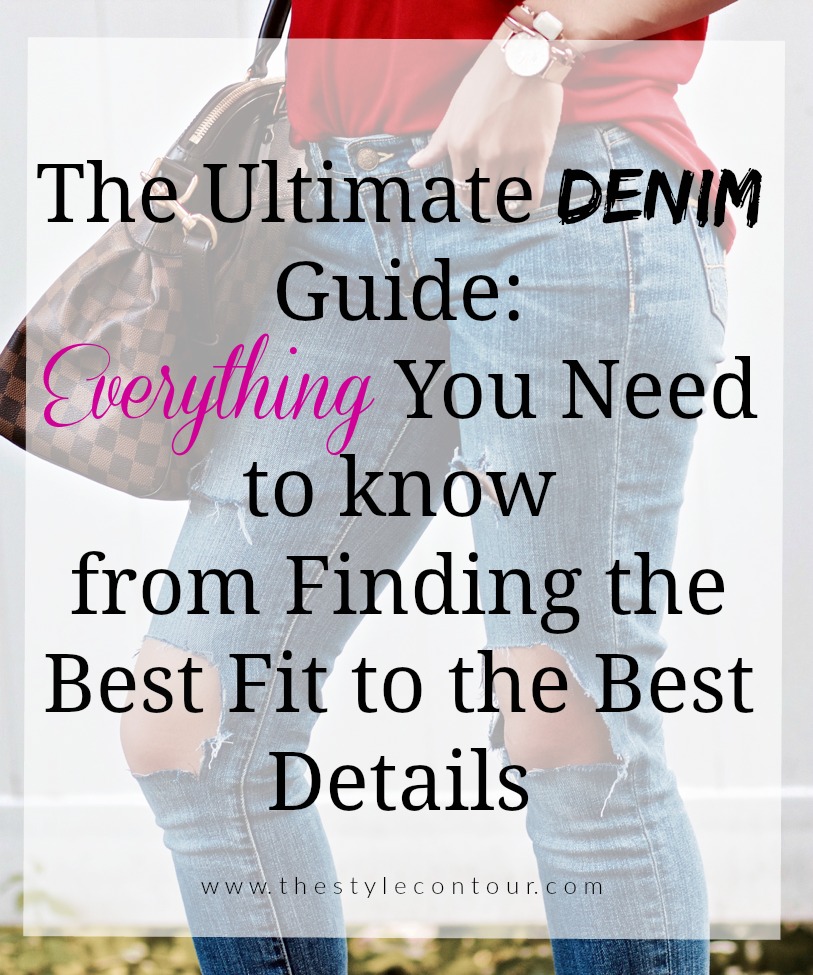 Happy Wednesday my beautiful friends!
Denim. Probably the most worn fabric, aside from cotton. It's durable, it can be comfortable and certainly is fashionable and timeless. My most popular blog posts are nearly all on the topic of denim and so, I figured it would be only fitting (you see what I did there?) to compile those posts into one to serve as a denim guide.
Shopping and styling denim may seem easy when you think of it. It should be...but the reality is that often times it's not. The challenges we usually all face at some point when shopping or styling is due to improper fit and minor tweaks that could be made to enhance an overall outfit, when it comes to styling. I've shared many tips addressing these concerns and more in previous posts and now you can find them all in one post. Continue to scroll through to read on the topic(s) you're most interested in. I've included links to the original blog posts to make things easier!
FINDING THE BEST FIT JEANS FOR YOUR BODY SHAPE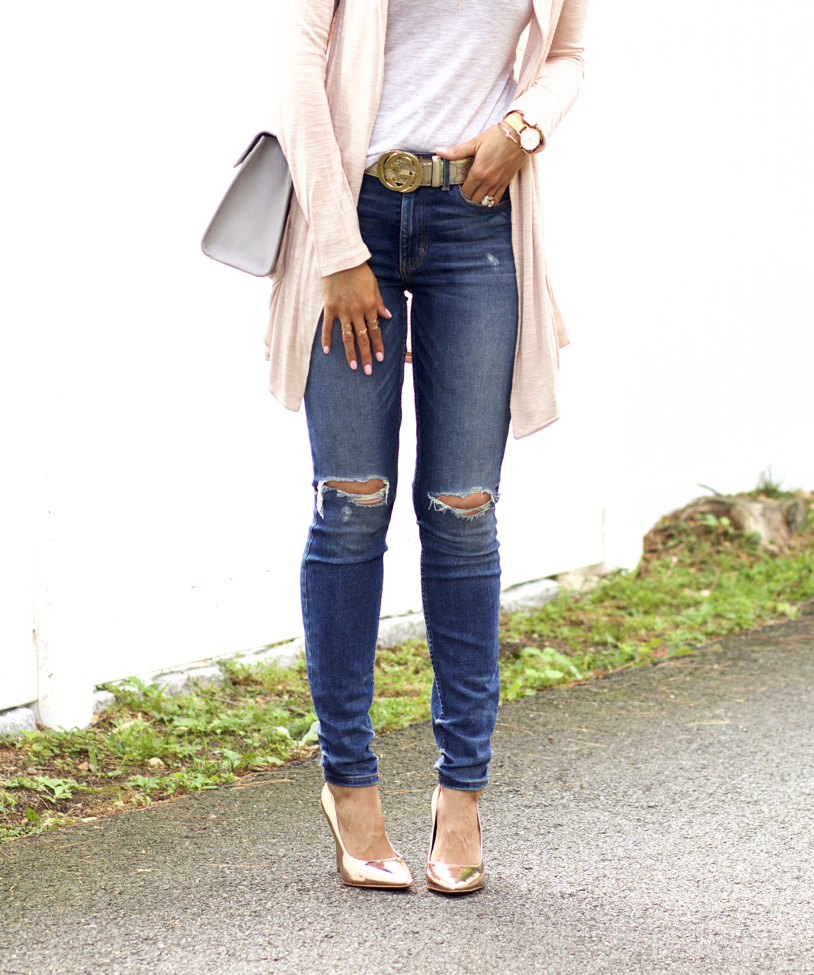 When it comes to anything you wear, fit is always key to ensure that your clothing looks good on you and to create a more polished and put together outfit, regardless if it's a casual or dressier look you're going for. With so many different fits and styles to choose from, it can be a bit tricky to narrow in one or two particular styles that are sure to be flattering on you. To sum up the basics, I shared me thoughts waaaaayyyy back in a YouTube video you can watch here.
FINDING THE BEST DENIM SHORTS FOR YOUR BODY TYPE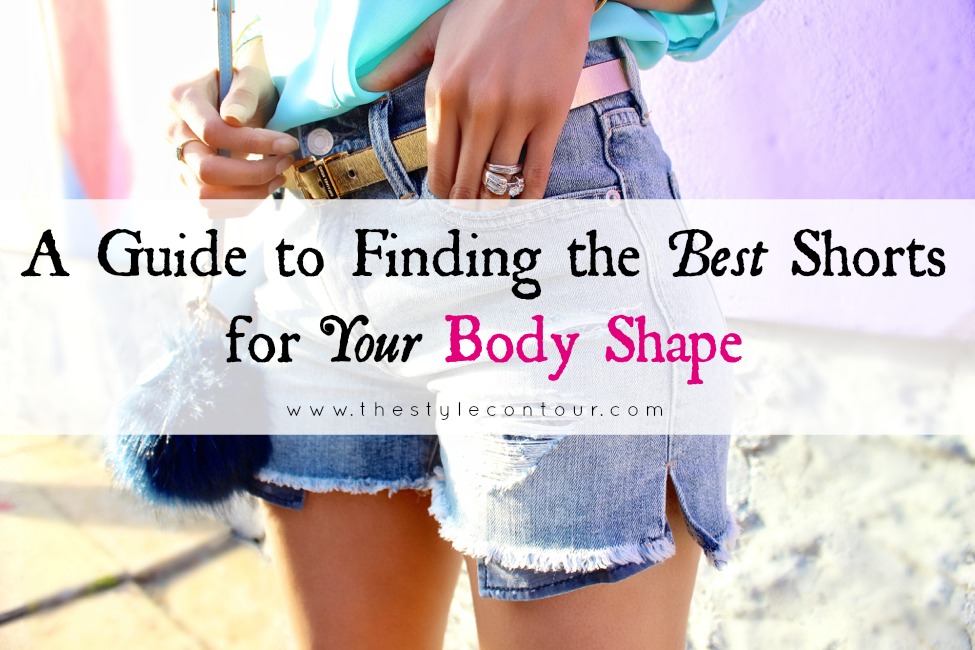 I really broke it down in this blog post, with all the things you'd want to consider when shopping for a perfect pair of shorts, which included some shoppable visuals that may or may not be still available for purchase. If not and you'd like some additional help in what I'd personally suggest, you can always comment below or e-mail me and I'd be more than happy to help as best as I can! Or, if you'd like for me to do a post update specifically on styles for each shape that you can currently shop, I'd be happy to do that, too, especially with the Nsale fast approaching!
THE MOST FLATTERING DENIM RINSES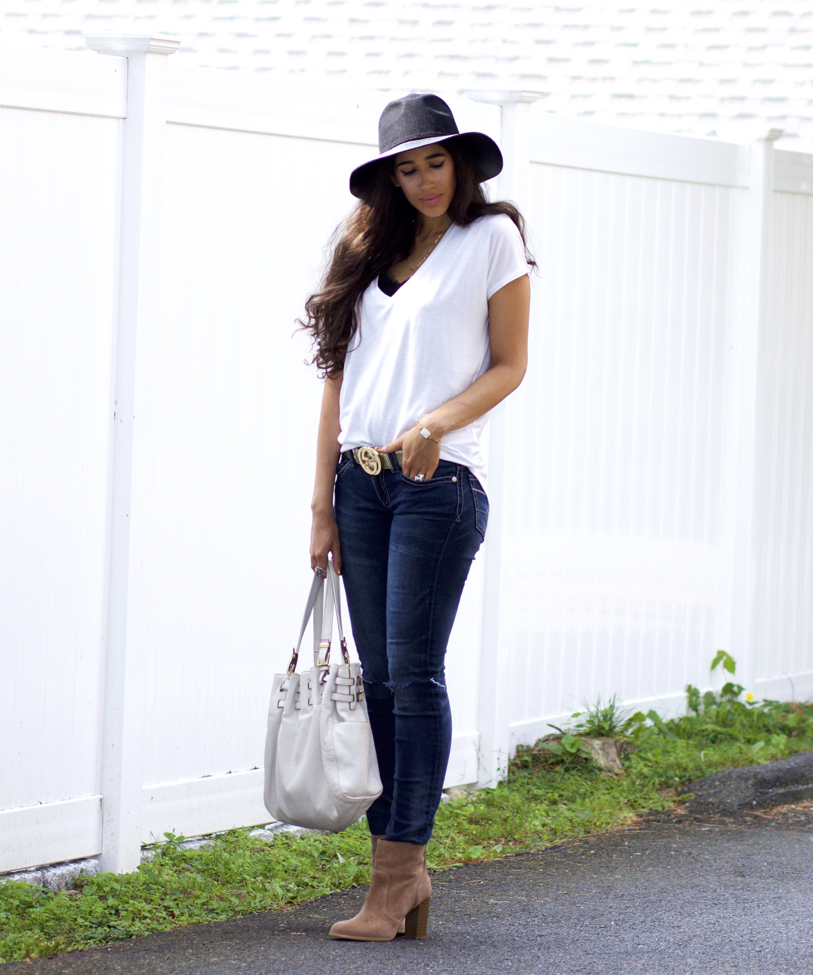 I'm sure not many of us often consider the rinse of pair of denim when shopping and how it would or wouldn't work, based off the overall color palette of our wardrobes. Well, they can certainly effect the way our outfits look because some rinses pair better with some colors better than others or exude different (seasonal) vibes. I address that and more, such as which ones flatter even your skin tone best in this blog post!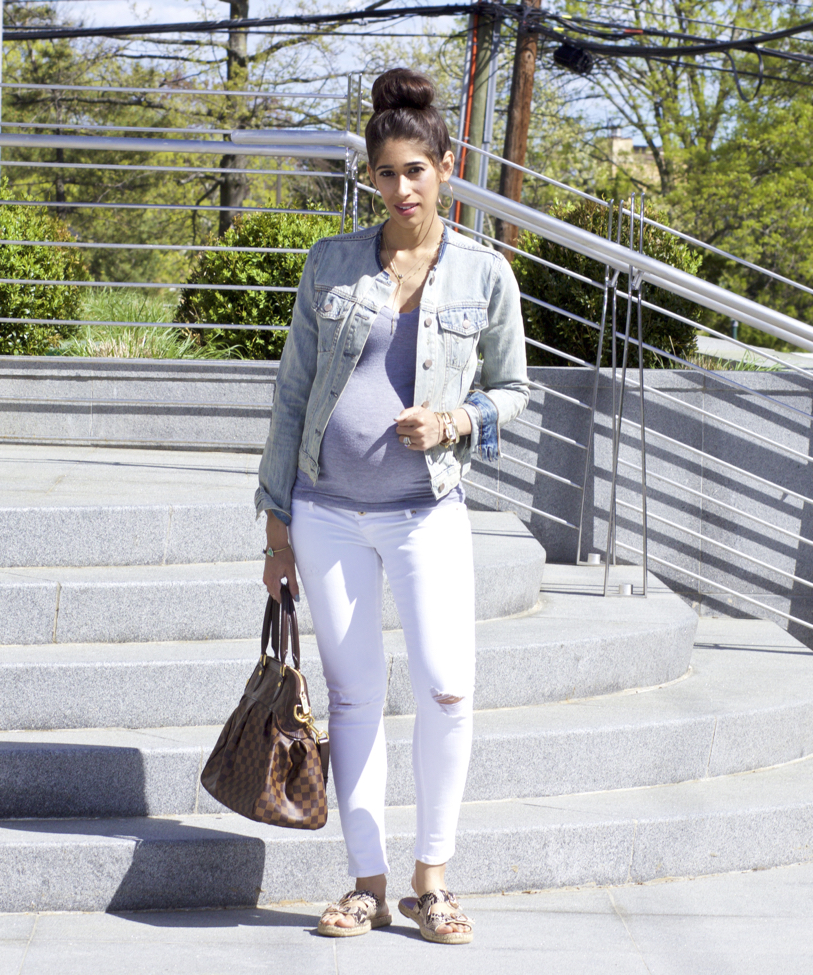 I just can't help but smile looking as this photo, as I was pretty heavily pregnant with Aviah; time is flying and she's already one (see her first birthday recap post here!). In this post, I share 3 super easy tips for creating a flattering and fashionable denim outfit. Though I was pregnant at the time, everything I mentioned can be applied whether pregnant or not.
HOW TO REVIVE OLD JEANS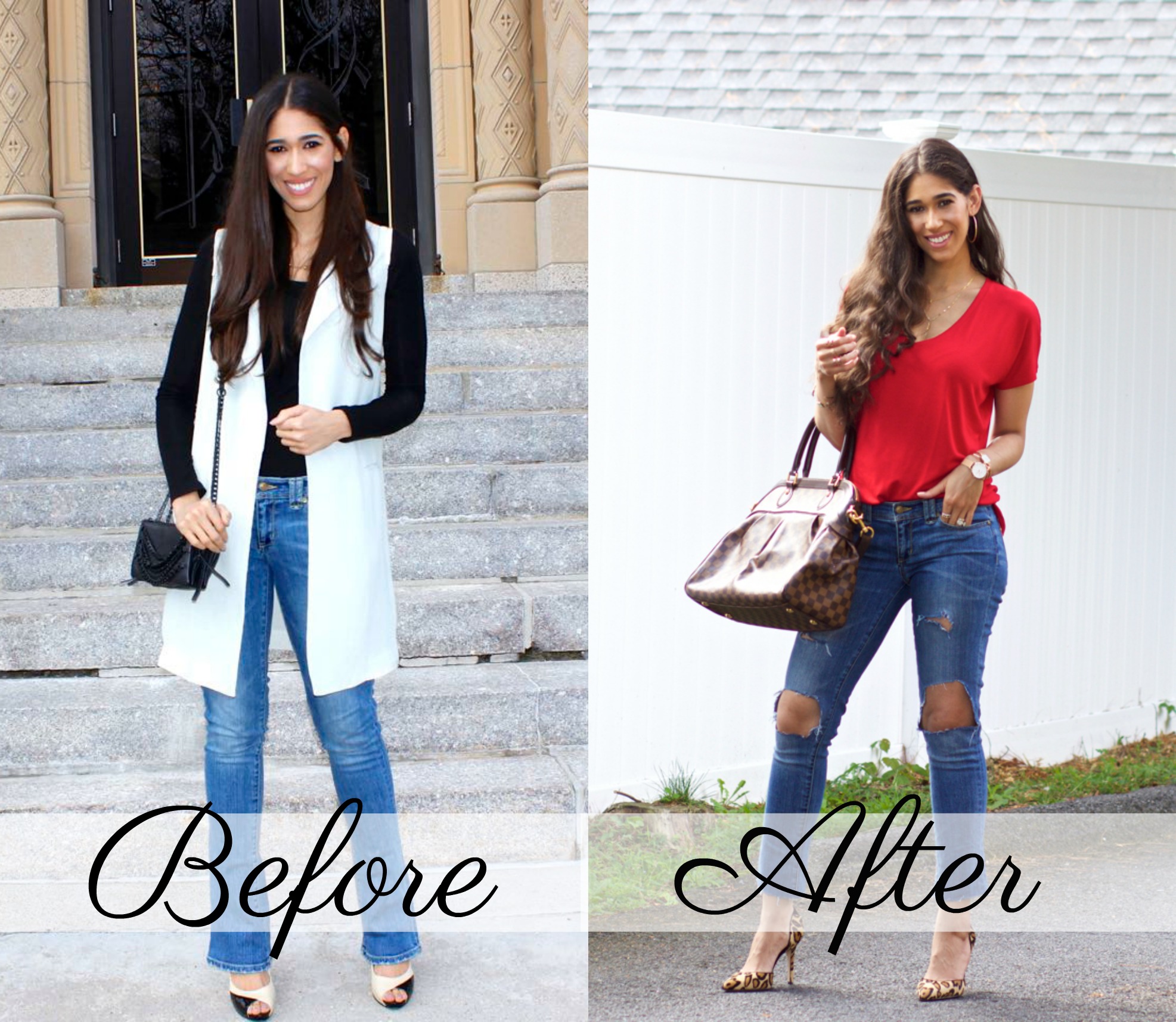 In this blog post, I shared how I had transformed a pair of jeans I no longer loved into a pair that was completely different! It's so easy to do and can save you money on purchasing a brand new pair, especially if you love the fit and quality of the denim, but no longer love the style or some of the details that can be easily altered.
I hope you find all the tips found in the posts I've shared helpful! Again, I know it can be challenging to find the perfect denim, but with some simple tips and key details to keep in mind, it'll become much easier when both shopping and getting dressed.
If you have some tips and tricks of your own you'd like to share when it comes to shopping for and styling denim, do share in the comments!
Thanks so much for stopping by, my sweet friends, and I hope you're having a great week so far!