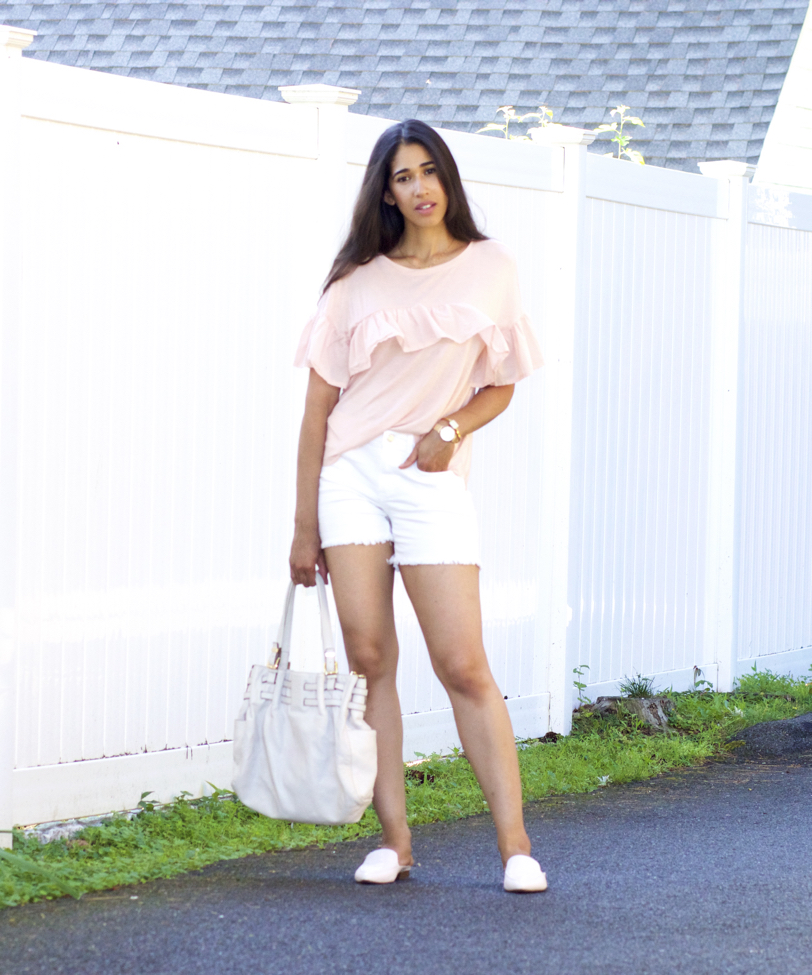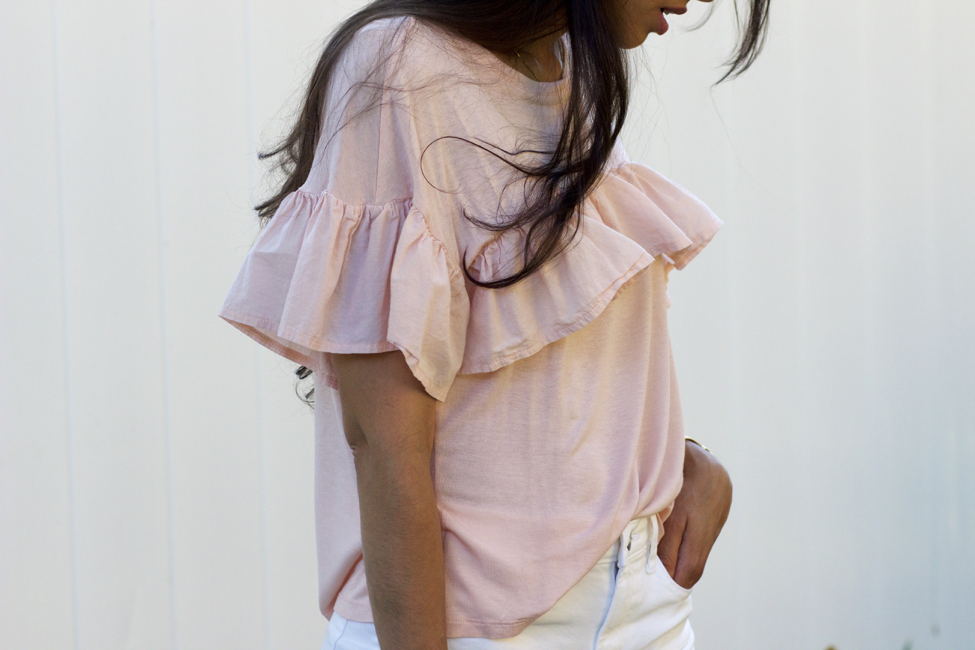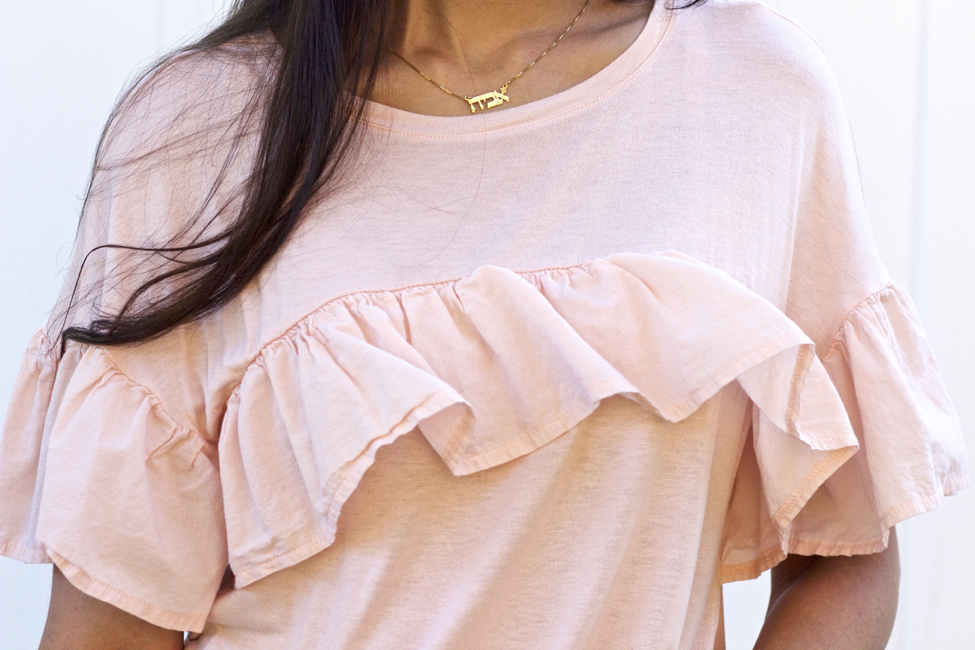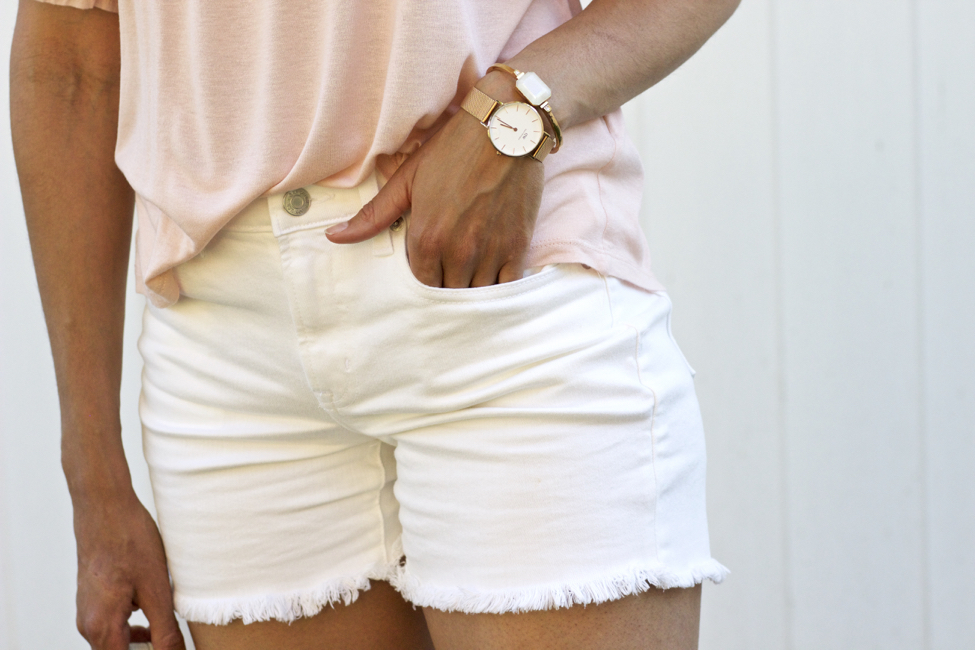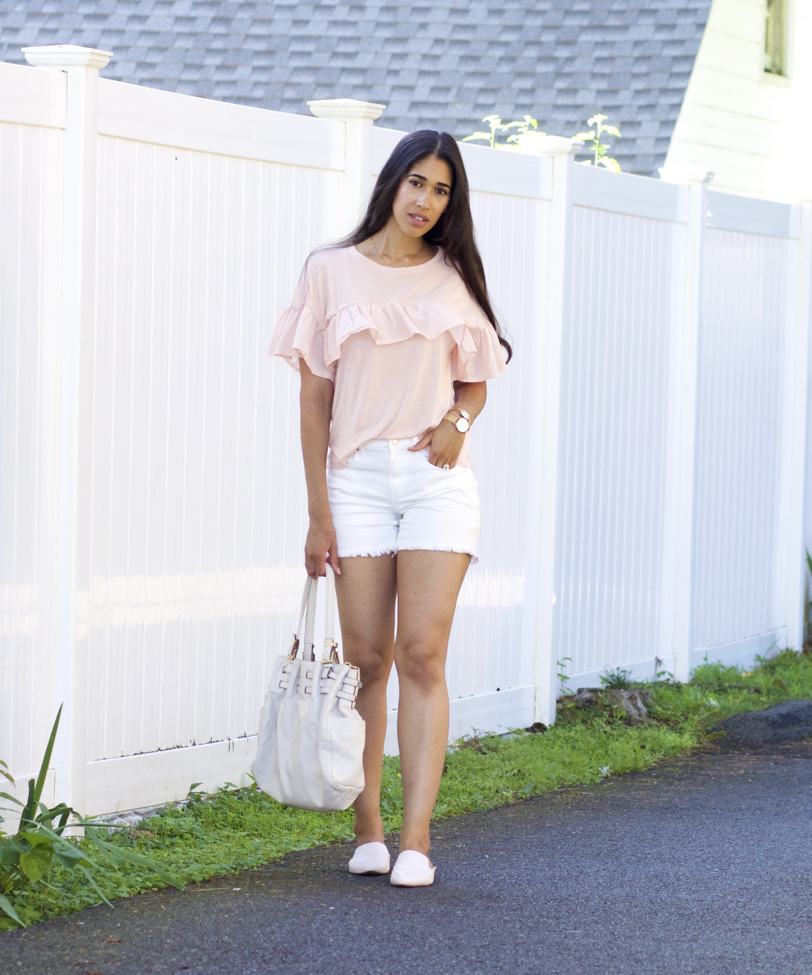 TOP: Similar | SHORTS | Necklace c/o | WATCH C/O | SHOES
---

---
Happy Monday my sweet friends!
I hope you all had a great weekend. Mine is, thankfully, still going on, since Eddie took the last few days off. We've been together for 13 years, married 9 and he's been off on a Saturday maybe 4 or 5 times. His industry is quite demanding, so whenever he catches a break, I like to take full advantage and annoy him; yes, I'm clingy, haha. We've also been talking advantage of the extra time spent by putting together some of Aviah's birthday gifts that I get to enjoy with her, like this convertible tricycle my cousin gifted her with. How cute?!
I actually wore this outfit yesterday and managed to keep my shorts clean all day! Yes, I was extra cautious, haha. It was my first time wearing these white shorts I purchased a few months ago. I feel in love with the frayed hem and how the detail slightly enhances a more casual outfit. I've seriously become such a fan of Gap shorts, their fit is so good and I love the different length options they offer. Plus, they're always running such great sales and promotions, so you save on good quality denim!
Since I was out and about much of the day and it was fairly hot, I decided to skimp a bit on makeup. I wasn't in the mood for a full face and it was Sunday, what better day to either go makeup free or the less is more route? Am I right? The ruffle tee kept the whole easy breezy feel going, as it provides such nice detail that dresses up the look for me without much effort. You all know by now that pieces like that are what I crave these days.
Do you go makeup free on certain days and what are some pieces you reach for most that help to dress up your outfits during the summer months?
Thanks so much for stopping by and I hope you have a great week ahead, my friends!