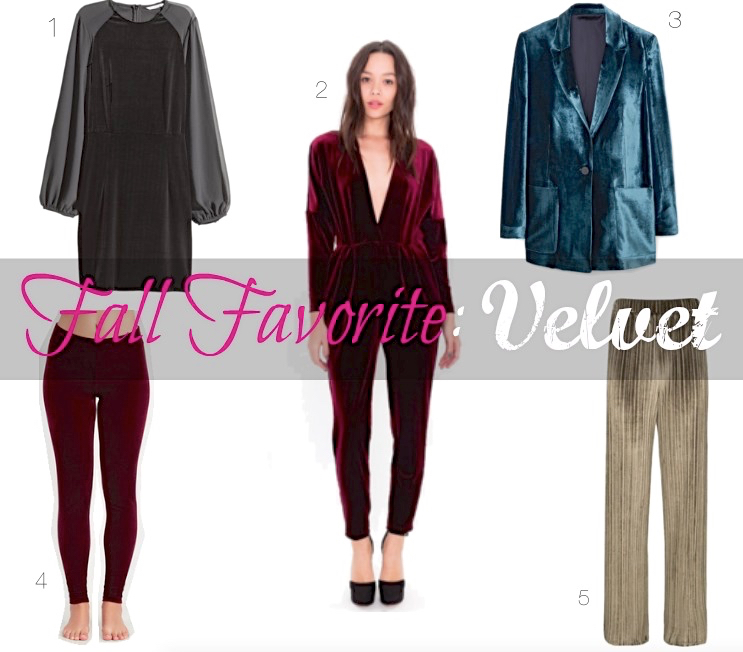 SHOP THE SET!
Happy First day of September, friends!
Can you believe we're in September? I honestly feel like on New Year's day, someone spun me around in a circle really fast and now I find myself in September with a new year on the horizon, it's crazy!
Anyway, we talked about a color combination trend that's unexpected and fun on Tuesday and today, we'll be talking about a fabric that's trending huge this fall, velvet. It's not too often that there's a trending fabric because not many are so distinguishable as velvet, aside from leather. While leather exudes edge, velvet has a more sophisticated and luxe vibe and can do SO much for an outfit!
First off, you don't have to break the bank and purchase a super expensive velvet piece, you can go with something that's modestly priced and still achieve the same vibe and effect, which is pretty awesome. You can also use it to bring your outfit to life, since the fabric is visually noticeable and adds texture, specifically for a monochrome pairing.
During the fall and winter, we tend to wear darker colors and it can be a bit tricky to create a pairing using only one color without appearing drab and boring. I know I've struggled with this myself and I've often reached for stand out jewelry pieces and accessories to add a little somethin', somethin'.
We've discussed the many flattering effects of monochrome for our body shapes and heights, as it can slim and elongate areas you either choose to enhance or down play.
One tip I've mentioned quite often is to add texture for a more lively look; it prevents an outfit from appearing flat one dimensional. I understand that ruffles aren't necessarily everyone's favorite detail for various reasons, either it's too girly or perhaps you feel it makes your already ample bust appear larger. In the case of the latter, a velvet jacket can help embrace your upper curves in a more flattering way and coupled with a pair of pants within the same hue, you'll create a nice, chic, and sophisticated outfit!
Same is true for all my pear and hourglass ladies. Don't shy away from velvet bottoms, such as pants or leggings, because they can really help to showcase your curves in a way that won't make them appear disproportionately larger (of course fit is key!). Take this look for example.
Are you loving velvet this upcoming fall and winter season? Thanks so much for sharing, my beautiful friends, and I hope you're having the most amazing week so far!
XO,