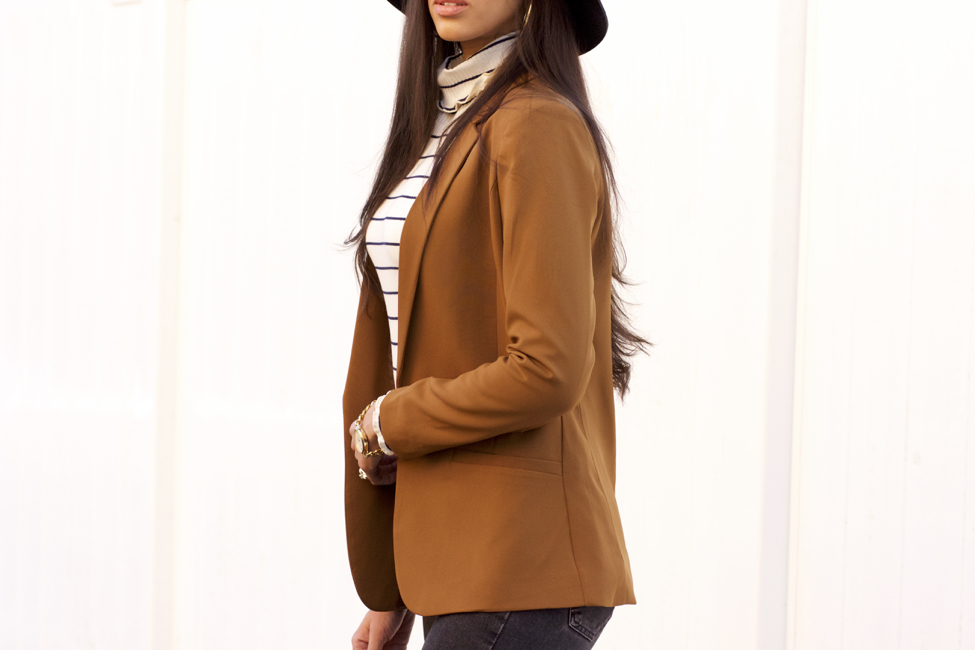 BLAZER: Similar | TURTLENECK: Similar | JEANS: Similar in color (love the details on the sides) | BOOTS: Similar | HAT: Similar | WATCH
---

---
Happy Monday my beautiful friends!
I hope you all had a great weekend, which I'd love to know all about in the comments!
A few months ago, I mentioned that I now have a new found love for Levi's. I'm extremely late on joining in on the Levi's hype, which is totally worth it by the way. These are my first and only pair (for now) and let me tell you, they are hands down my most worn. You all know I've been a fan of New York & Company's SoHo jeans, but these are just as great, if not a tad better.