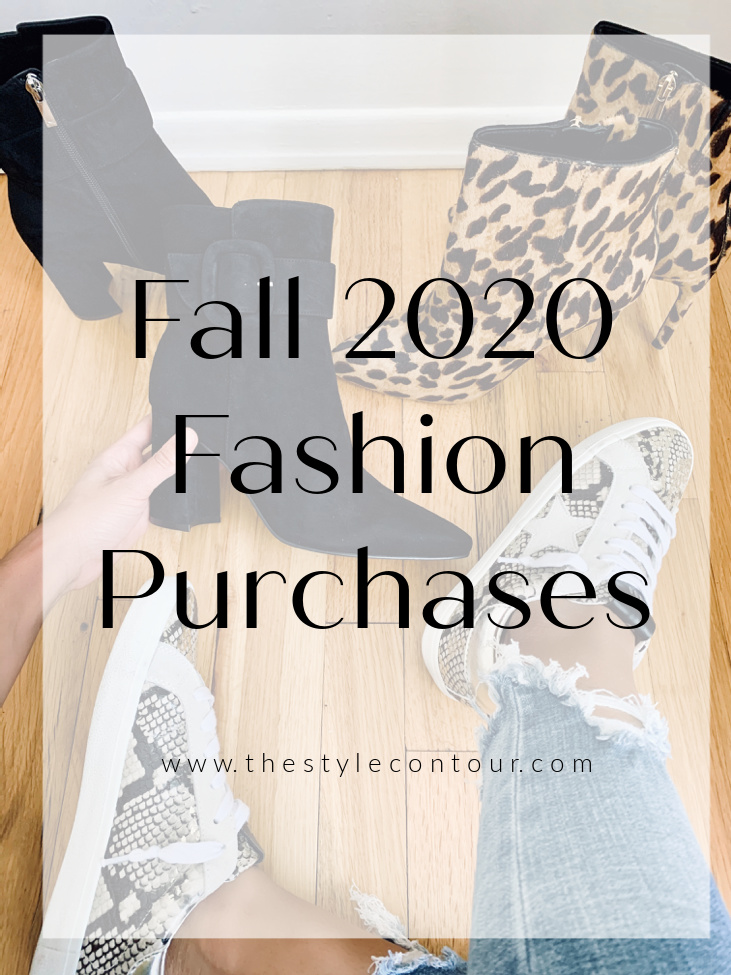 Happy Friday everyone!
I've been doing quite a bit of online shopping lately. Even though my birthday isn't until the end of September, I typically do some shopping leading up to it because this is the time when there's a lot of really good sales going on. I purchased way more than I typically do this time around though and my reason is I had two pregnancies nearly back to back, so I'm in dire need of some new (non-maternity) pieces. Reason enough to shop, right?! Ha!
Since we are still in summer, I wanted to share some of the items I'll be styling soon enough, in case you may be interested and want to add them to your wardrobe too. I feel like a lot of the times when I shop for an upcoming season, when I finally get around to wearing and styling them on the blog, they've either sold out entirely or much of the sizes have. I will say that a few of the items I've purchased have sold out, so I'm not including them in this post. If they do reappear, I'll be sure to share in a separate post.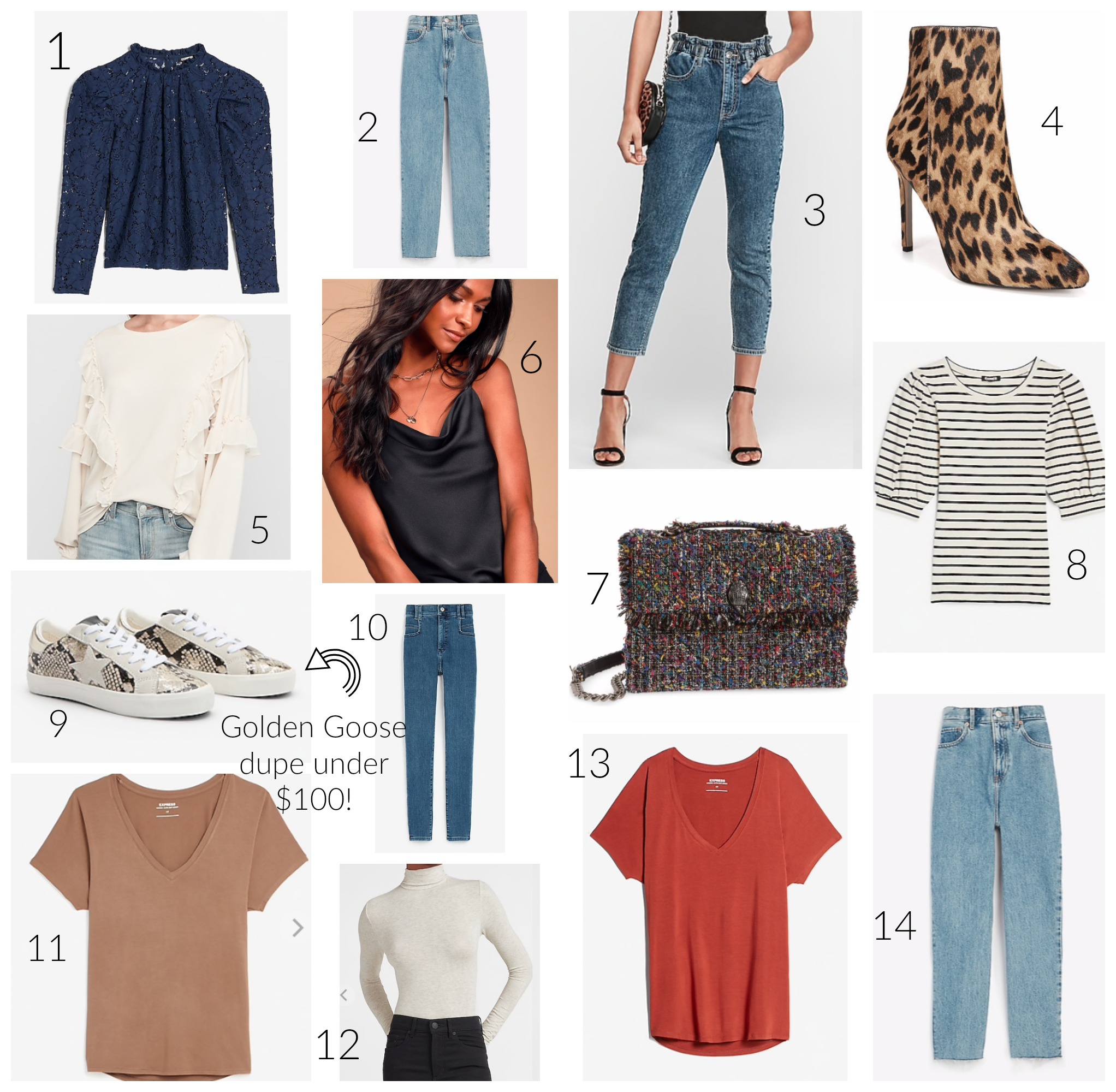 SHOP THE PIECES IN THE COLLAGE
1 | 2 | 3 | 4 | 5 | 6 | 7 | 8 | 9 | 10 | 11 | 12 | 13 | 14
---

---
None of the pieces here are from Nordstrom's Anniversary Sale, though I do have some Nordstrom Rack purchases. I'm still eyeing stalking one item I've had saved to my nSale wish-list, but has since sold out. It actually sold out the second or third day of the early access sale and hasn't come back in stock. Hopefully I can get my hands on it because it's gorgeous. *Hint* it's yet another pair of shoes. You all know how shoes are my thing; I'm a sucker for a good statement shoe! I will say that I purchased this Kurt Geiger purse on Nordstrom Rack's site. It sold out there and is now full price on Nordstrom's site. Side eyeing....so do check out both sites ;) That said, this just might be one of my new favorite brand for purses. I actually purchased two. The other is sold out (I checked both sites). It's a quilted fabric. I love how the aesthetic is very much like Chanel, but much more affordable; think along the lines of Michael Kors and Tory Burch when it comes to pricing.
Other than the purses and a few other pieces that have sold out via Nordstrom Rack, much of what I purchased is from Express. I was pleasently surprised by how much interested me because I hadn't really shopped there in a while, with the excpetion of a pair of jeans here and there. I used to shop there often years ago, so I was happy to somewhat rekindle my love. I absolutely adore this lace top. The quality is so good and it comes in 2 other colors (I purchased the navy). I also love these paper bag mom jeans. They're so flattering for all body shapes, since they're both high waisted and have the paper bag detail. They do run big. I read the reviews and decided to size down and they fit perfect. I've worn them twice so far and can't wait to style them again.
I also really love these Golden Goose dupes by Steve Madden. I've had a few hit/miss experiences with Steve Madden shoes. I'm so happy to say that these are super comfortable. I wore them to the playground with the girls the other day for a few hours and have no complaints.
I've also gotten a few pieces from LuLu's. I loved this satin cami so much, which you've seen styled in this post, as well as this one, that I had to get it in black. I can't suggest it enough!
I can't wait style some outfits featuring these pieces. If you have any specific questions about any of them, feel free to ask in the comments.
On a side note, have any of you had any luck with the nSale this year? What was your favorite purchase?
Have a great weekend, my friends!