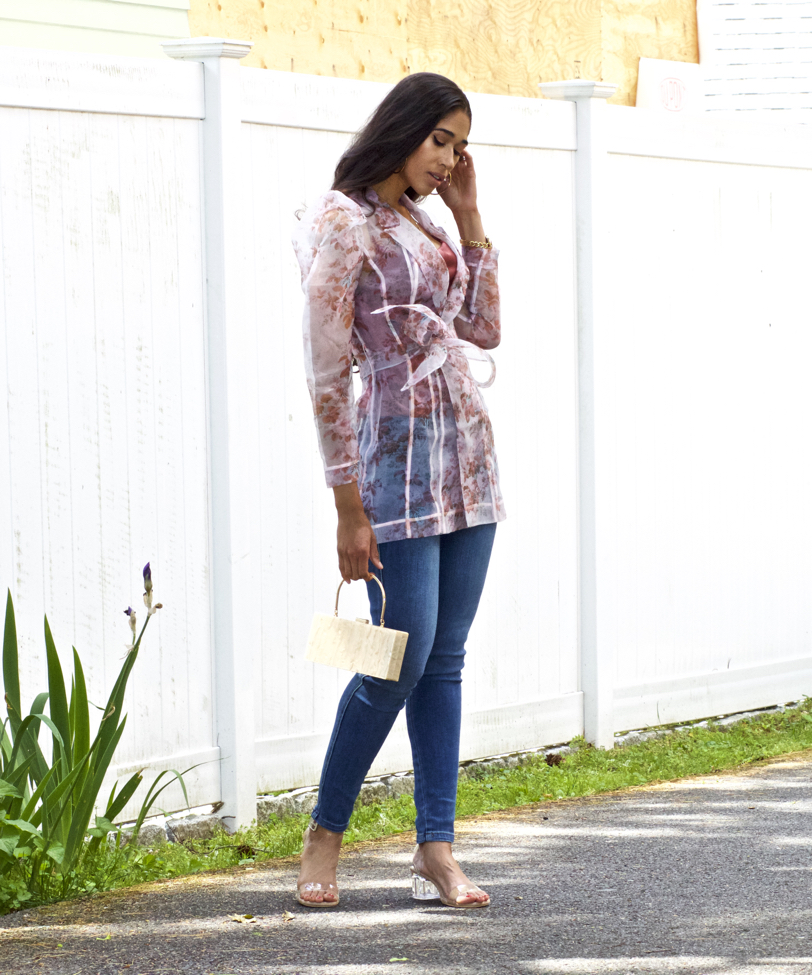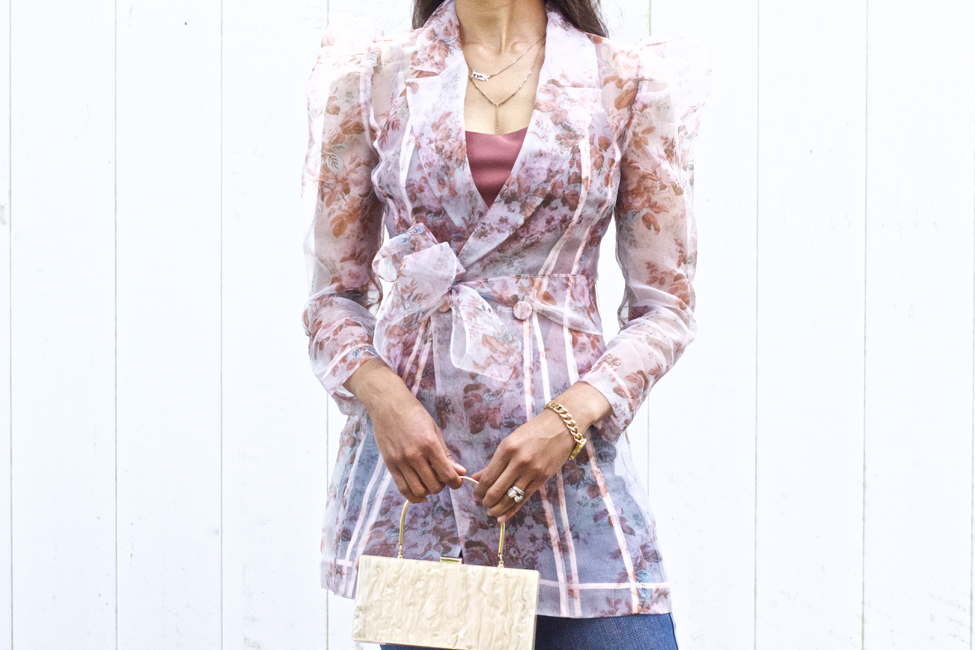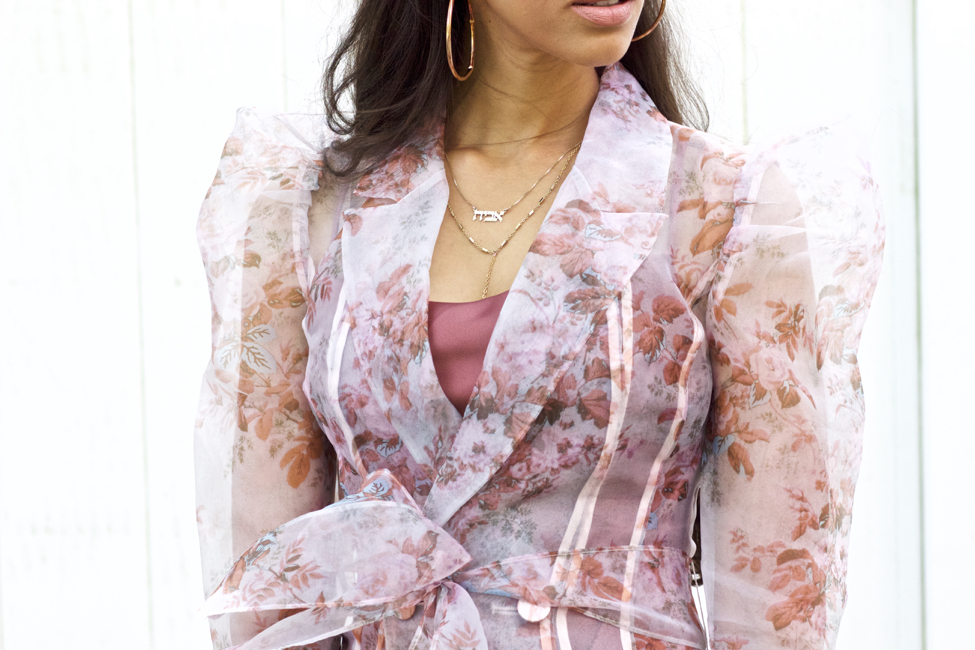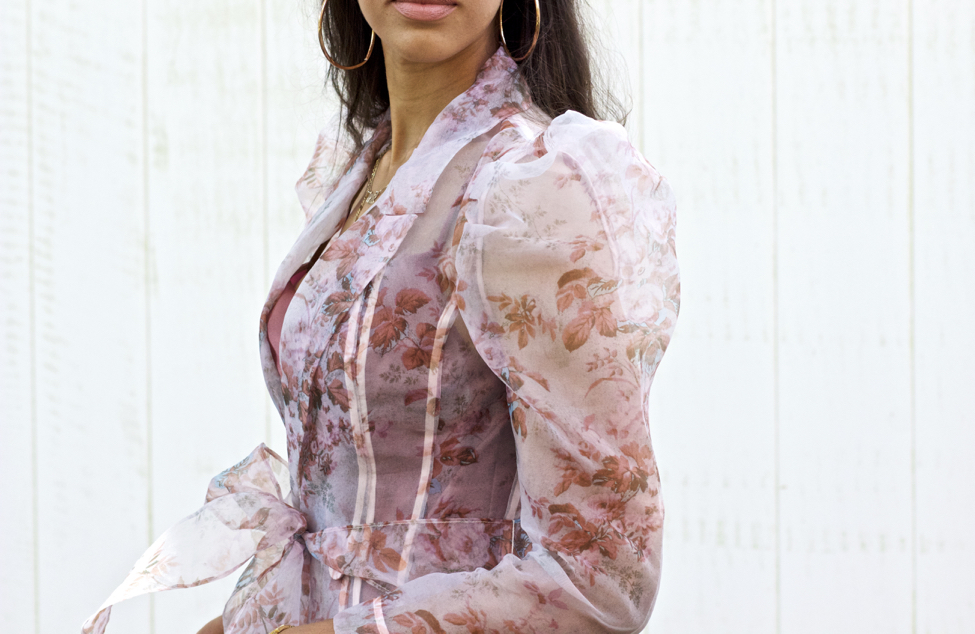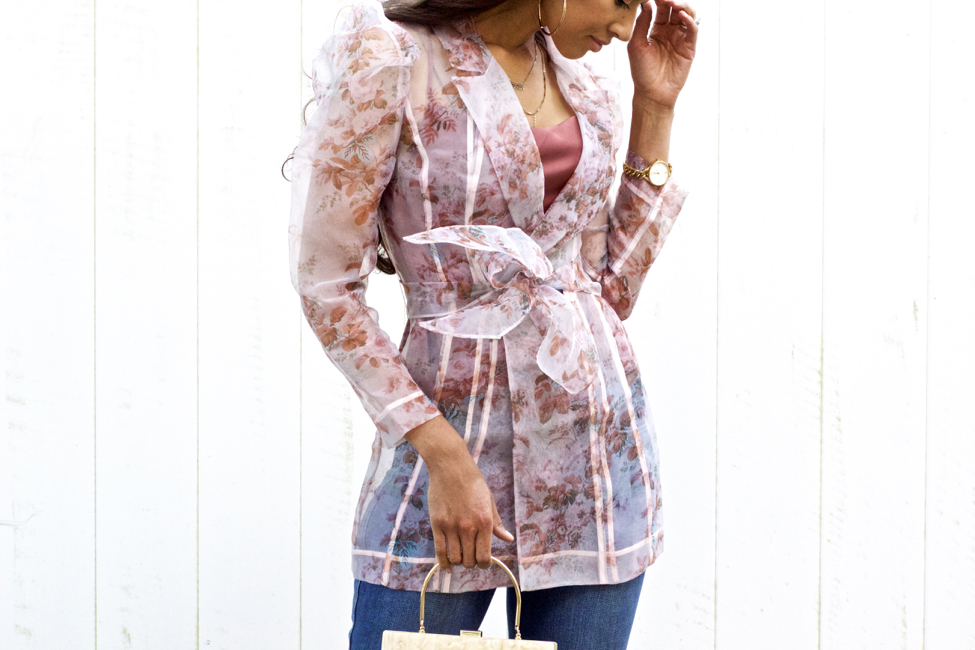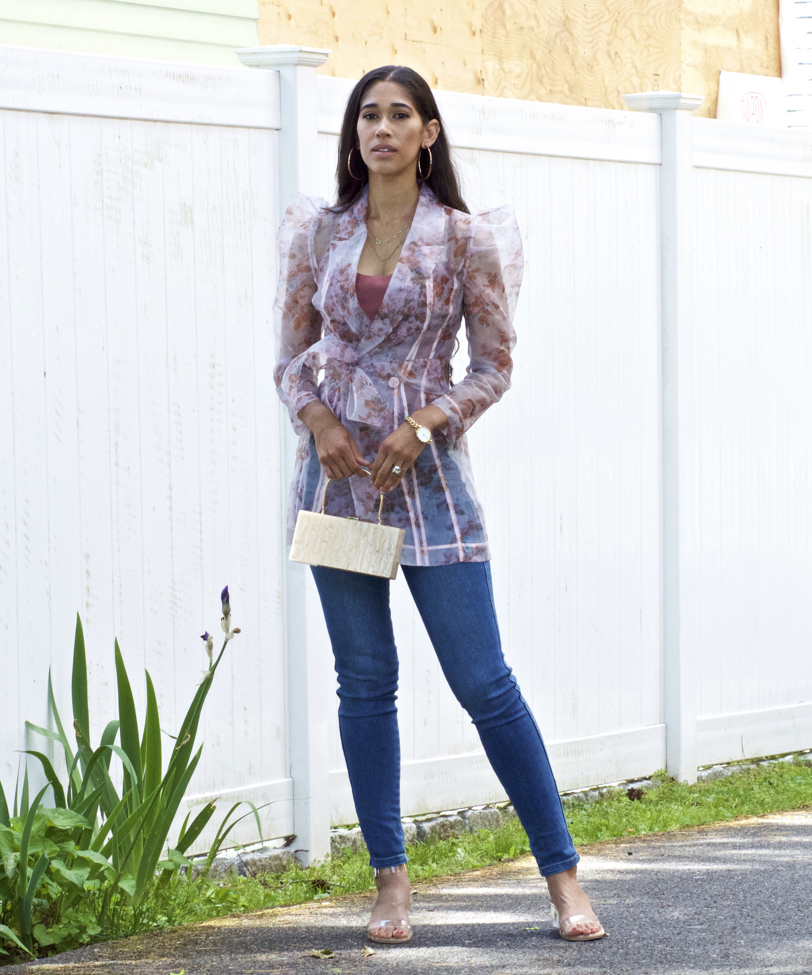 BLAZER | BODYSUIT: Similar | JEANS: Similar | SHOES: Similar | CLUTCH
---

---
Hey everyone!
I hope you're all doing well, keeping safe and healthy.
It's been a few months since my last blog post, which was around the time the Coronavirus made it's way to the States. I decided to take some time and focus mainly on my family. Eddie was temporary laid off, due to the economic hit Covid had on his business and I just wanted to be present in every way. Now, quarantine restrictions are starting to loosen in New York and he's (thankfully) back to work and we're trying to create somewhat of a routine, though it's ever evolving. I'm sure you can relate.
As you know, we live in Connecticut, where they've begun to also loosen restrictions. Restaurants that offer outdoor dining are now open, which I'm very happy about. Not only because we enjoy dining out (when we can) but because we're able to see our favorite restaurants stay open. One of our favorite pizza spots experienced a fire at the end of last fall. The owner was interviewed about it and broke down crying. I genuinely felt for him and cried myself. Though his business loss wasn't due to Covid, the thought of people working hard to create a business with love, passion and dedication only to have it ruined or fail gets me. So, I'm happy to see that there are restrictions being lifted that are complying with health regulations that will benefit everyone.
Today's outfit is one I'd wear out to one of our favorite restaurants. In fact, I actually purchased this blazer and clutch with the intention of wearing it to the engagement party for the couple I told you Eddie is the best man for. Unfortunately, it had to be postponed given the circumstances, but as restrictions begin to change with the amount of people allowed to dine together and how, we'll formally celebrate.
It's really nothing special to see floral prints in spring and summer fashion, but it is something special when there's something unique about the piece itself, and that's something I encourage you to seek out when you're looking for a more unique take on a floral number. You all know I love exaggerated sleeves or some sort of texture in my everyday pieces. So when I spotted this floral organza blazer, I knew I had to have it. My tip when shopping florals in 2020 is to pay more mind to the silhouette, shape, background color and then the overall piece. Ask yourself, "is this blazer style something I've seen before in a floral print?" If no, give it a try because now you'll have a fun, seasonal option to work with!
I hope you enjoyed this spring outfit post, my friends. Thanks so much for reading and I look forward to catching up with you!