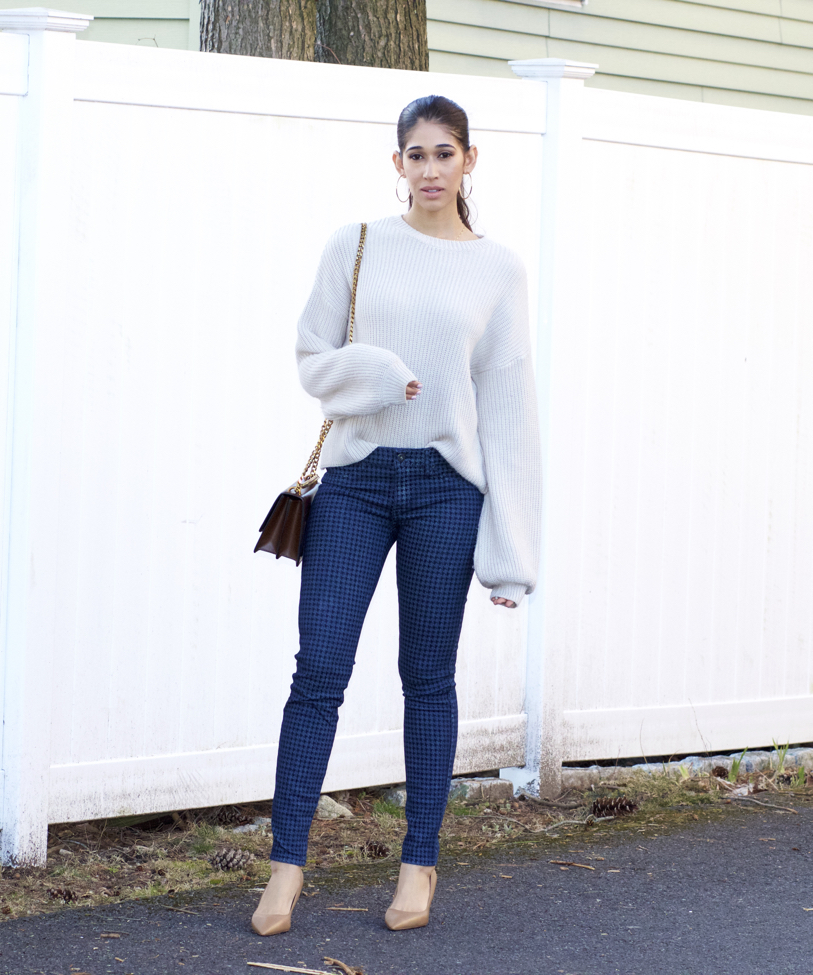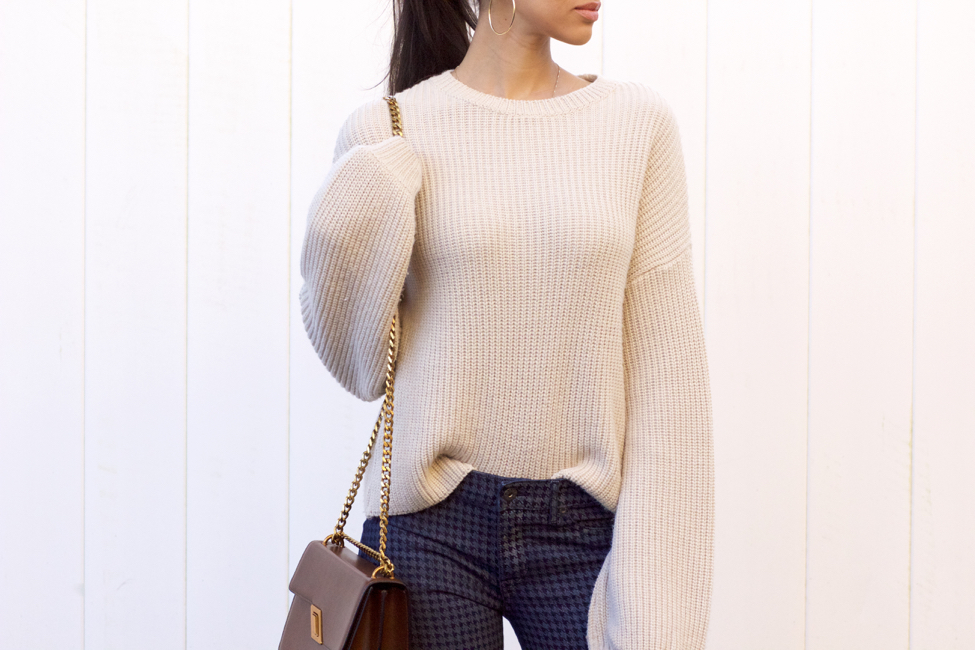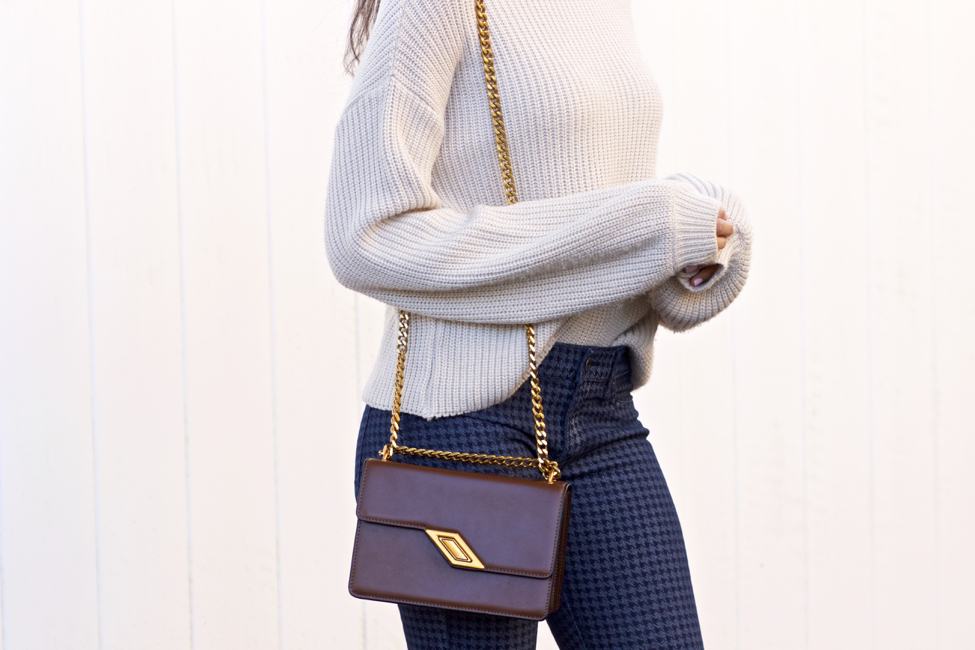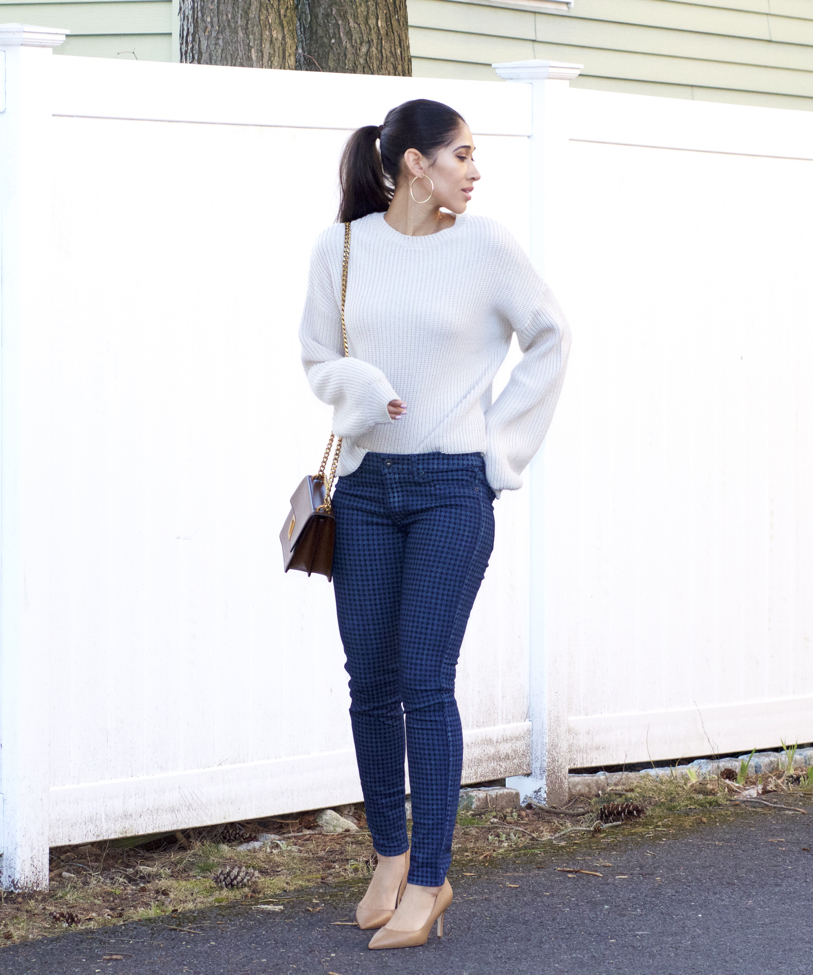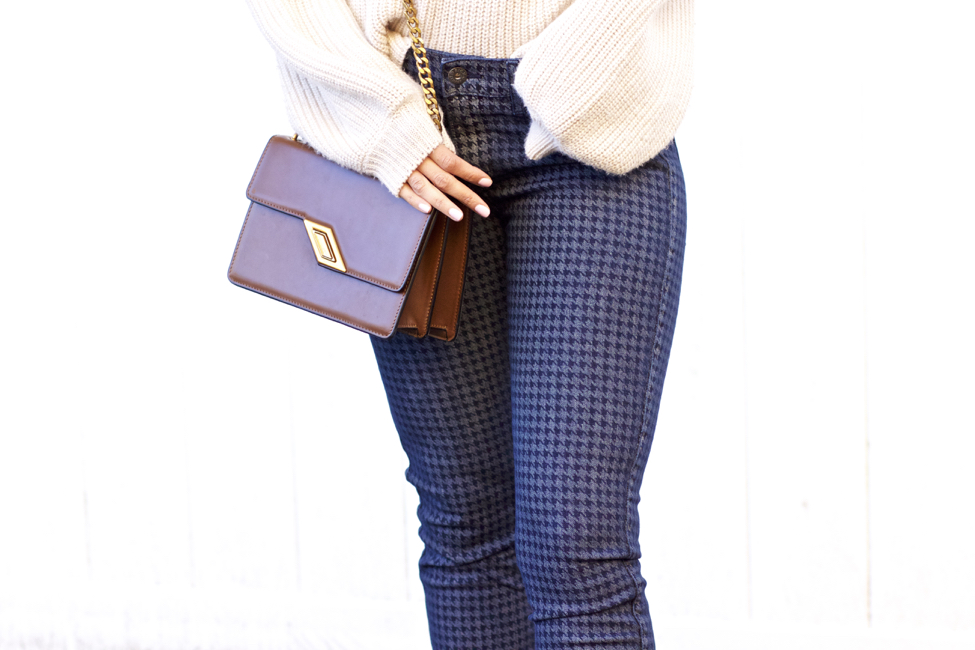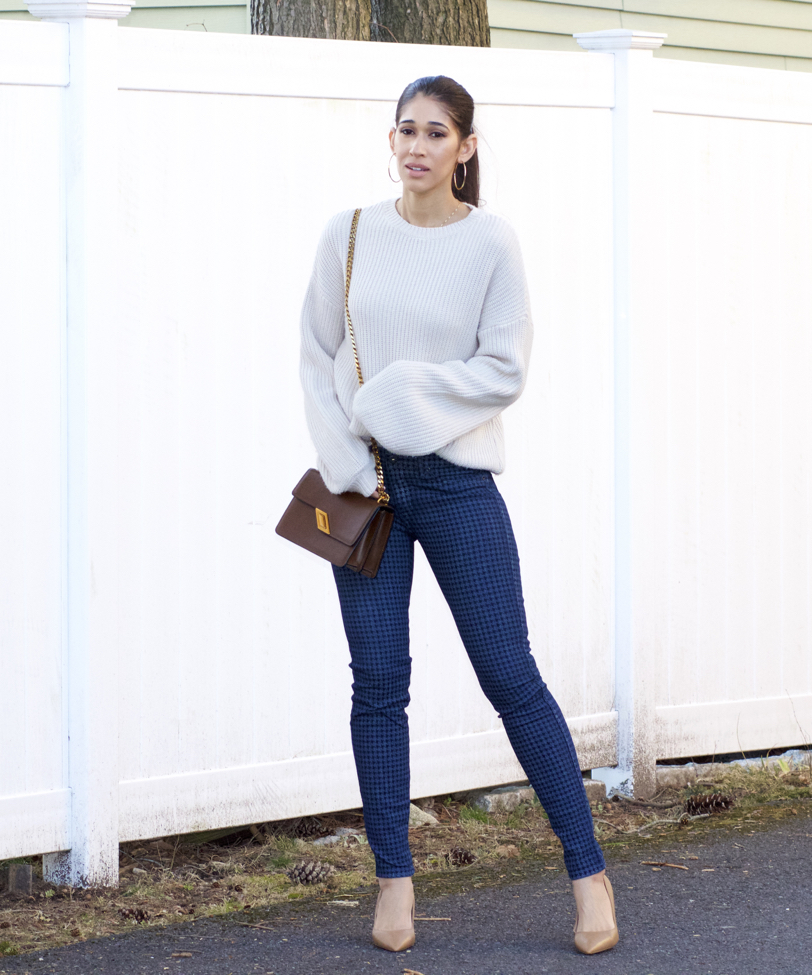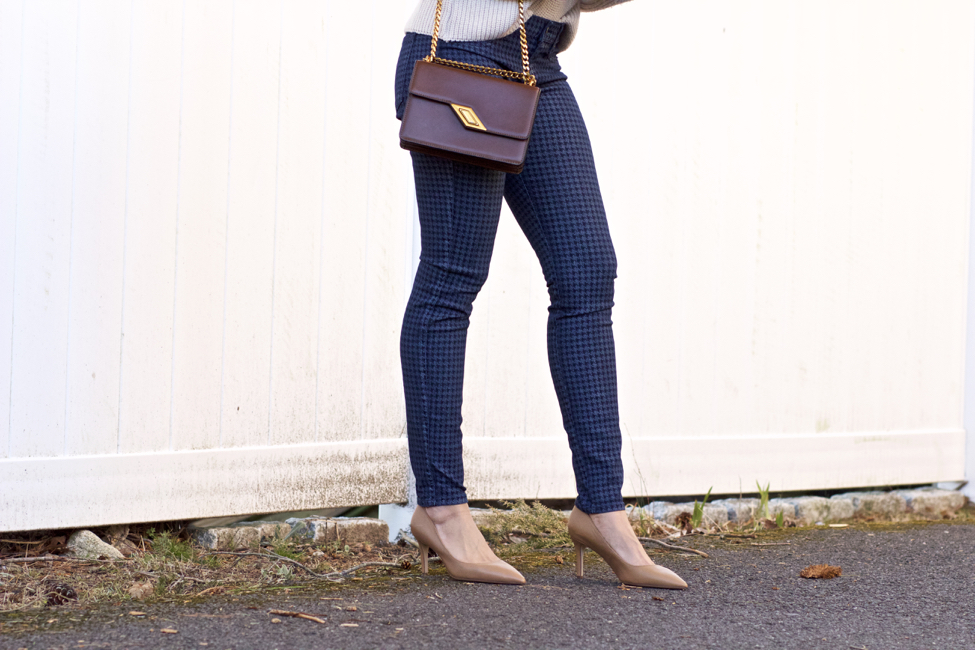 SWEATER: Similar | JEANS: Similar | BAG: Similar | SHOES
---
---
Happy Friday friends!
Sometimes you need a little pick me up when it comes to your wardrobe staples. You know, a little something EXTRA. Lately I've been noticing that jeans are getting a make over. Though skinny jeans will forever be a closet staple in nearly every woman's wardrobe, including mine, there have been so many cool, interesting, and flattering designs taking the lead. I've had these houndstooth printed pair for years now. If I had to guess, I'd say roughly 10 years. This goes to show that fashion does indeed repeat itself and you love something at the end of the day, it doesn't really matter if it's trending because at some point in time, it will.
When it comes to styling printed jeans, I like to keep the top a bit simple and when I say simple, I mean avoiding any additional patterns. Since it's currently winter, I opted for a slouchy sweater in a neutral color. For the spring and summer months, a pretty satin cami would look gorgeous.
Since printed jeans create a focal point to the legs, you want to make sure it's a pattern you truly love and feel comfortable wearing. If you tend to avoid drawing attention to your legs in fear of them looking bigger, opt for a smaller scale pattern, similar to the ones I'm wearing. If you wish to add some visual weight, opt for a larger pattern and a more fitted style overall. Pointed toe shoes in a color that's a close match to your skin tone is always a great option, as it creates both visual length and slims the leg. Plus, it looks really chic and sophisticated.
What are your weekend plans, anything fun and exciting? I hope you enjoy and I look forward to chatting with you all again in Monday's post!
*I'm having updates made to the site and for some reason, it's interfering with comments being able to be posted. I hope to have this resolved ASAP!*