Hey babes!
It's never been more important to take better care of your hair than now. With nearly every state still under stringent quarantines, we're unable to keep up with our routine salon visits. It can be easy to slack off or perhaps not even consider hair maintenance, when we go to the salon regularly for cuts, blow outs, or what have you. I've just now realized that I could've been doing more to maintain or possibly enhance my hair health. Here are 4 things I've recently been doing...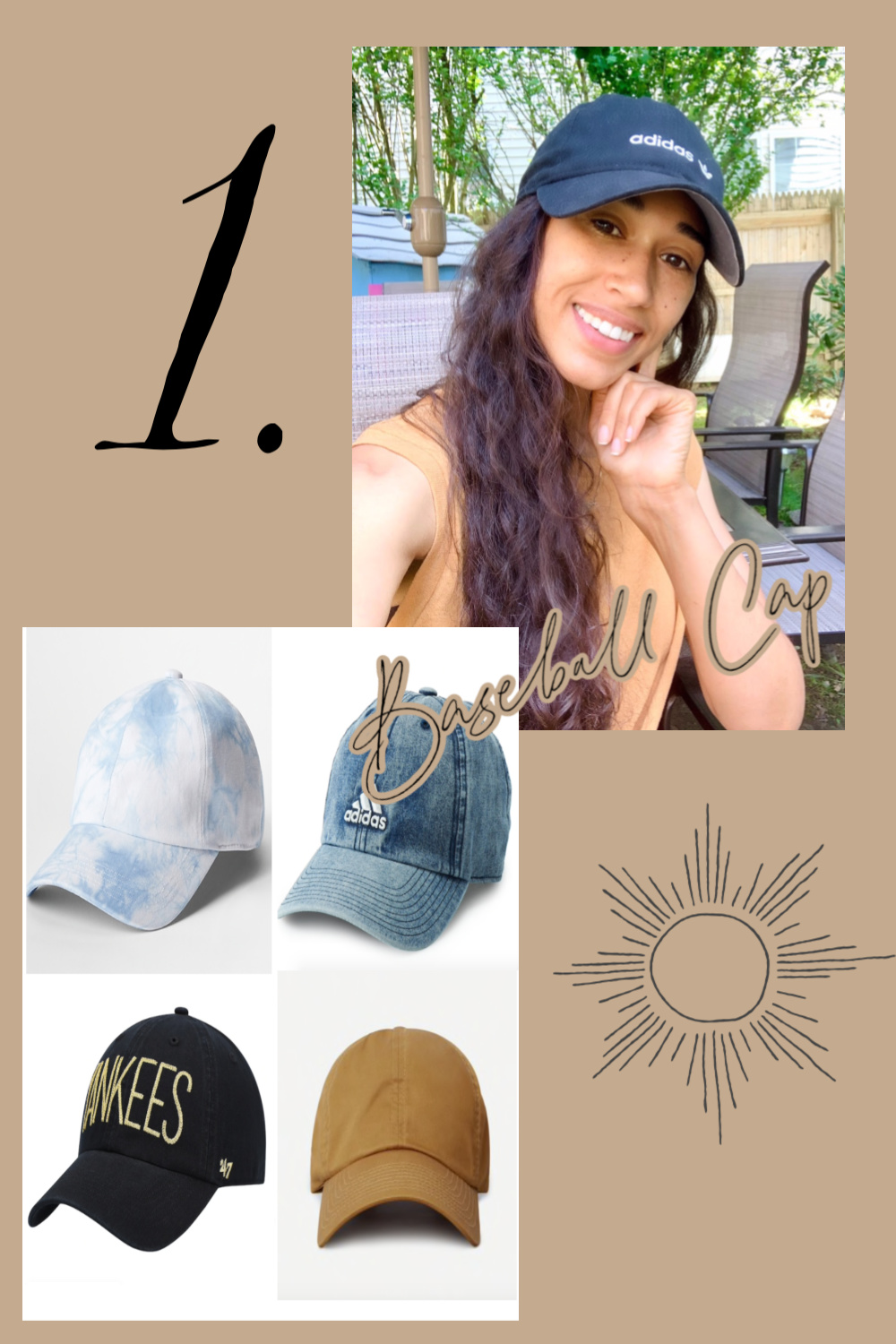 I never really been that into hats. I do own a handful that I love to wear from time to time, mainly if it goes with my outfit or a vibe I'm going for. I don't own a huge collection nor have I aspired to create one. Perhaps I'm just super picky when it comes to them? I don't know.
Aside from that, I've never thought to wear one on the beach or when I'm out in the sun for a while, until now. Over the past few weeks, I've been out in our backyard as often as the weather would allow and the girls love to play in the sun. My hair can lighten quite easily, and while I used to love that when I was younger to create blonde highlights, as I've gotten older, I now know it's not ideal for healthy hair. In fact, too much direct sun exposure can dry out hair, making it difficult to manage.
There are, of course, other hat options out there, such as the fedora, that are great to wear for the everyday in the summer. I, however, feel that a classic baseball cap works best for me and I can bend the brim to help keep the sun out of my eyes. Plus, I think it's cute with nearly any casual outfit :)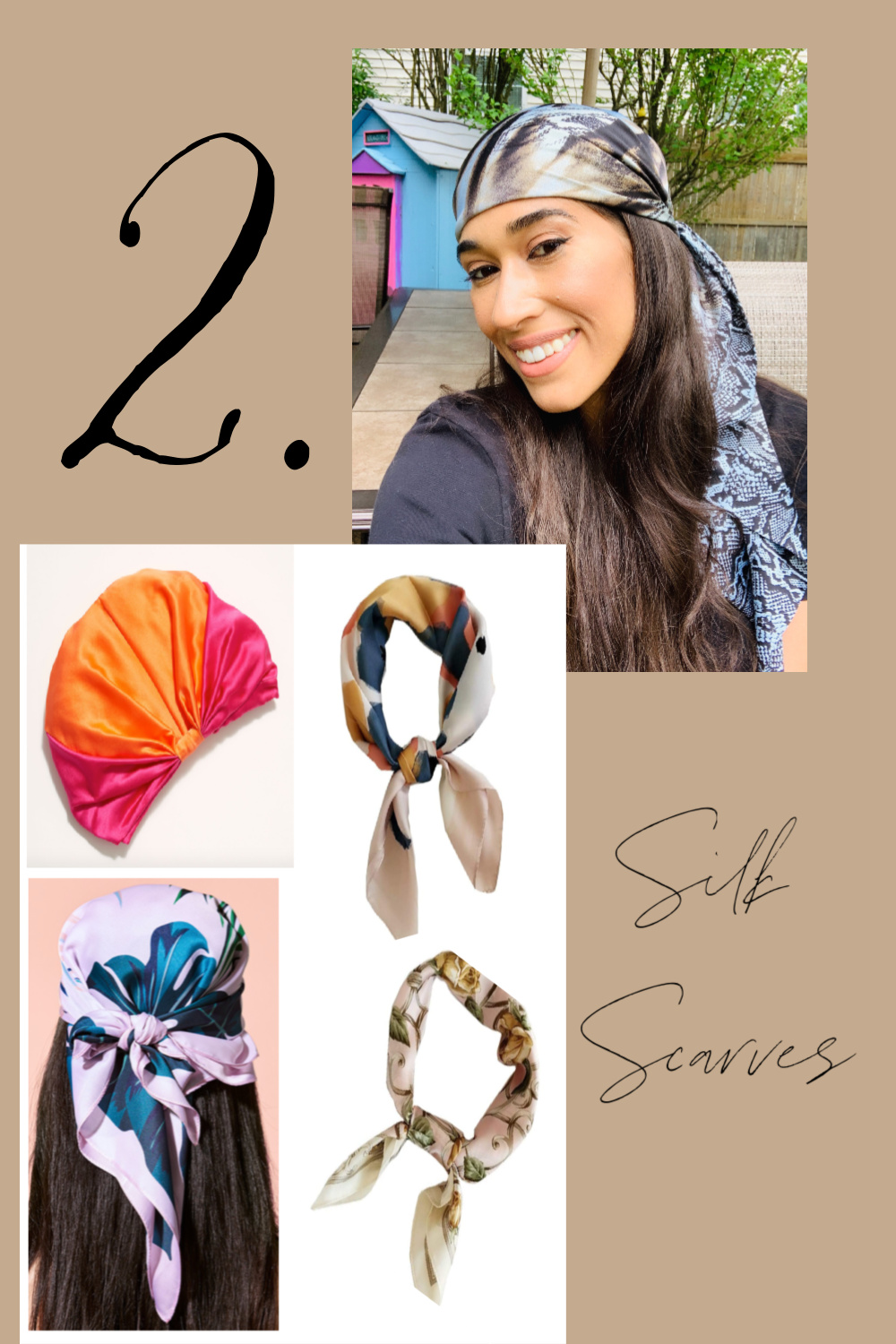 I use a satin/silk pillowcase because I know the great benefits it has for both hair and skin. As it pertains to hair, it helps prevent breakage and helps encourage smooth hair. I love the fact that you can use a silk or satin scarf to not only protect your hair from the sun, but add a somewhat glam touch to your outfit or even your bathing suit! You can have fun with it and wear a turban in a bold color combination when wearing a black bathing suit or if you just want to really enhance your bold colored/printed one. Uber chic.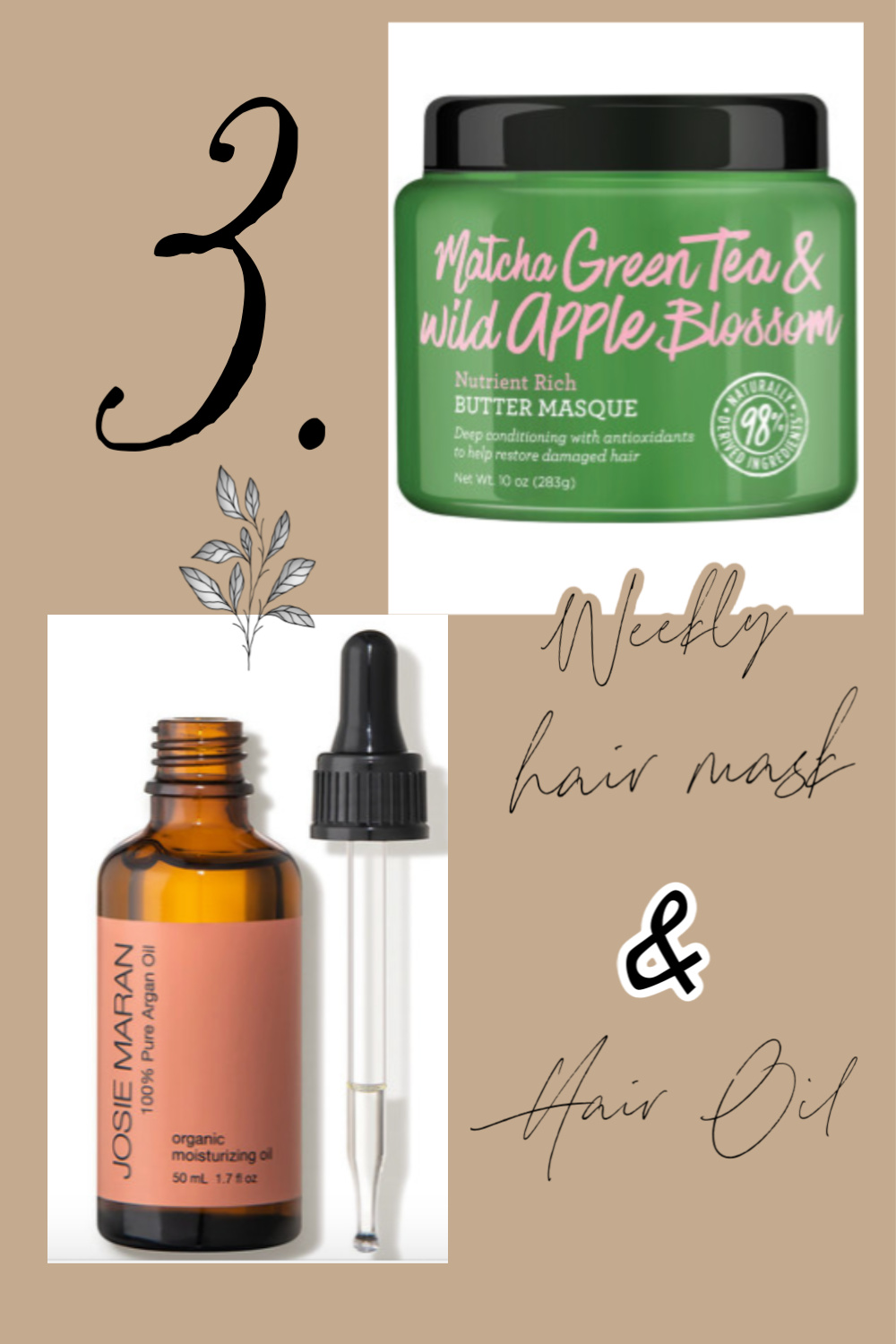 I've experimented with a quite a few hair masks and so far, I've really been loving this one by Not Your Mother's. I've also been using their shampoo and conditioner, too. I really love the brand. I discovered them on a whim while shopping at Whole Foods. Anyway, I definitely notice a difference in my hair when I use and don't use this mask. When I use it, my hair feels soft and more manageable. I must admit, I've been slacking on being consistent with using it on a weekly basis, until recently. As mentioned, when we began spending more time outside and just the whole stress surrounding the current affairs, my hair began to appear dry and brittle.
Once I comb my hair, I'll then apply a drop or two of Josie Maran's Argan Oil. It's actually marketed as a facial oil, but it's 100% argan oil, so I use it for my hair (it broke me out on my skin :( I'm all for multifunctional products. I mean, who isn't?
My 4th and final thing I've been doing that's really been helping to maintain and encourage the health of my hair is to go natural. If you use a mask and oil, as mentioned, they should help tame the flyaways and help smooth out your hair's texture. I like to sometimes do a french braid at night before bed and undo it in the morning. It helps create a more tamed curl look for me because my hair is curly in some areas and wavy in others.
---

---
I hope you found the post helpful, friends! Feel free to share things you do to maintain the health of your hair!