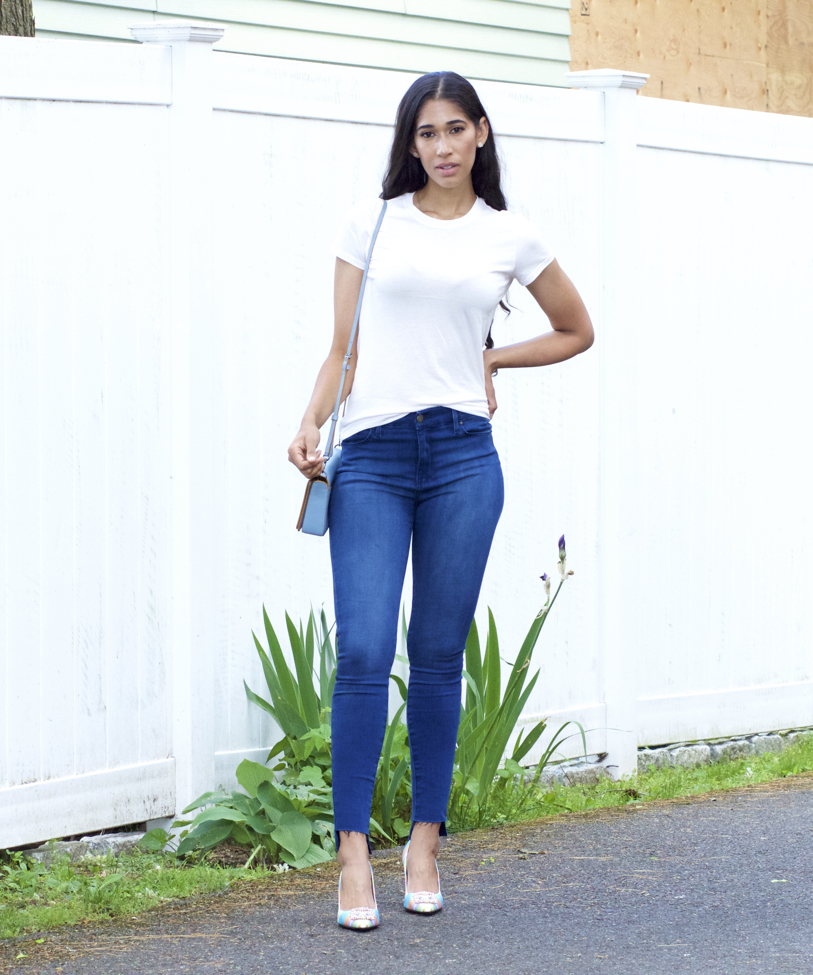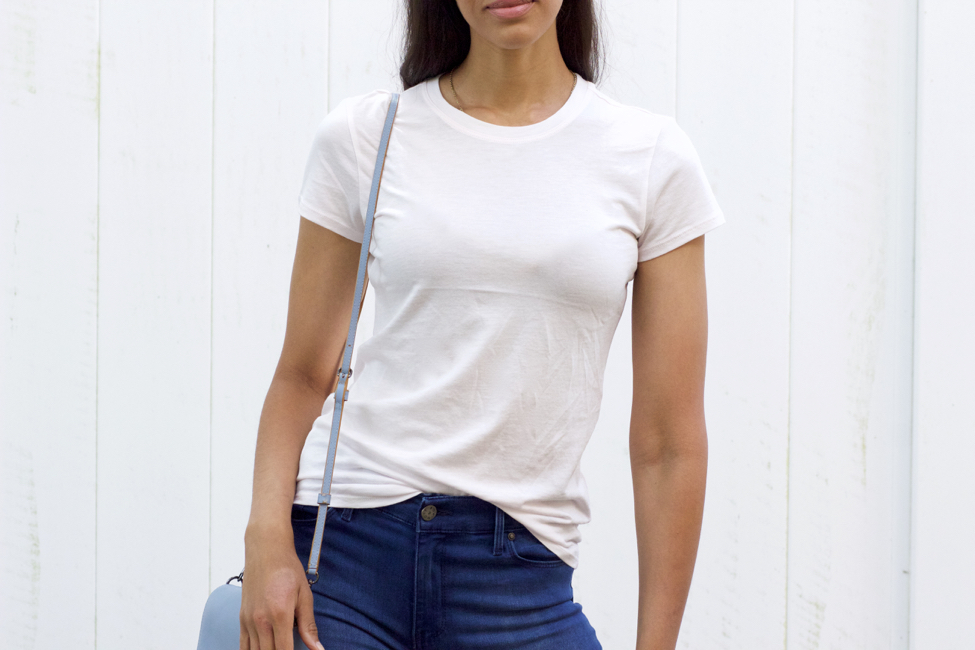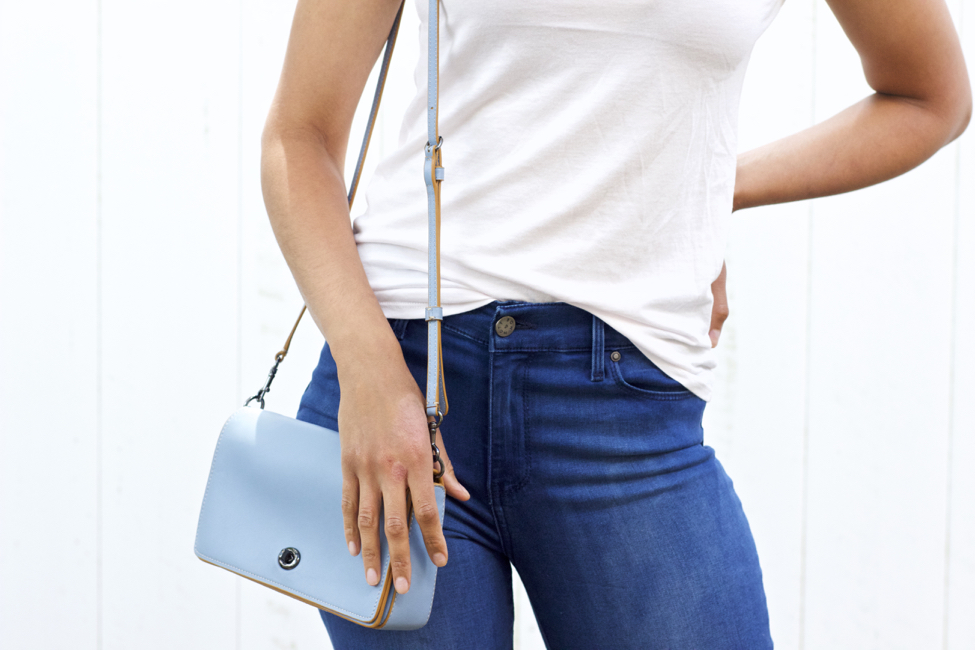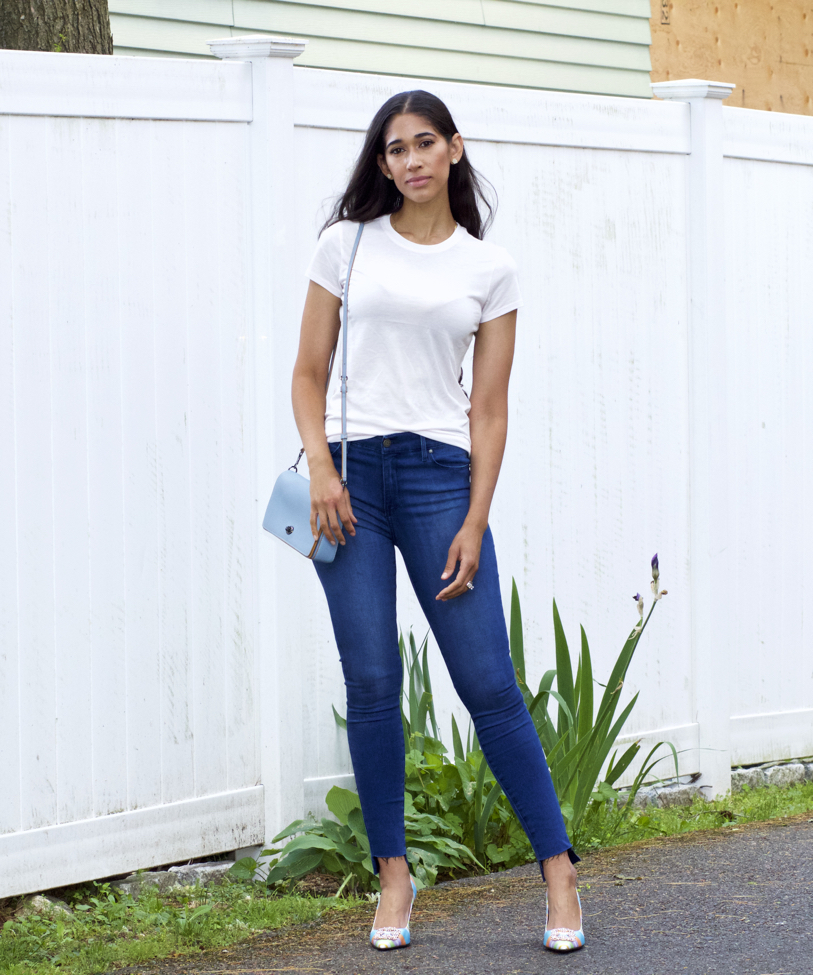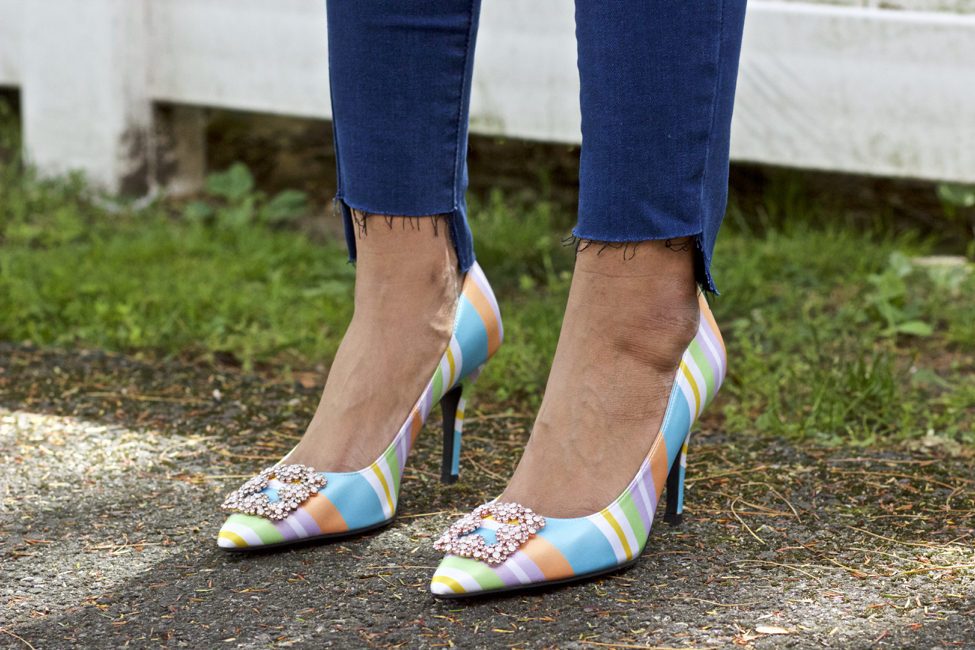 TEE | JEANS | PURSE | SHOES: Similar
---

---
Hi friends,
You all know how much I love elevated basics. I'm out there looking for t-shirts with a fun twist or jeans that have a cute and special detail that will take my basic outfit to the next level. When Mott & Bow, a New York City based clothing brand that specializes in tailored, artisan denim and elevated basics for men and women, reached out to collaborate, I was very interested in trying out their pieces. As many of you know, The Style Contour came about as a result of tips I share on styling the different body shapes, so the idea of a company that designs denim that has a handmade approach resonated with me.
It was created by Alejandro Chahin, a Honduran migrant who spent his life working in his family owned and operated denim facility. He felt there was a void in the denim space in providing tailored, handcrafted designs with reasonable price tags. Today, the denim for Mott & Bow is crafted and designed in his family owned and operated facility.
I was kindly gifted the 'Carmine' mid rise skinny in the medium blue wash and their Macy fitted crew neck tee in 'heavenly pink' and decided to combine them into one outfit today. The tee is incredibly soft and in a very faint baby pink shade. The camera wasn't really able to pick it up, due to the lighting. I thought that was different because we tend to see off white t's, but I've personally never really came across a pink shade that was nearing white, which I feel is a nice subtle change to the classic white tee. It's very soft and light weight, which makes it great for summer. I think it would be nice to see more color options, but I'm guessing that the brand is keeping it more on the neutral, everyday capsule collection side in their color selection.
As for the jeans, I love the high-low raw hem in combination to the blue rinse. You can either dress them down with a pair of trainers or dress them up and show off a pair of statement shoes or perhaps a pair of nude or black shoes with an ankle bracelet. Case in point, the high low allows for the eye to focus more on the shoes and ankle. The solid blue rinse makes the legs appear longer and leaner. The denim is also very soft and comfortable, the only drawback is that waist was a tad large, but the fit was great everywhere else. I've spent quite a few long days working around the house and playing with the girls quite comfortably.
I purchased these fun shoes back in September because it was my birthday month and I was on a bit of a shoe kick, haha ;) To be honest, when they arrived I wasn't sure if I wanted to keep them because the colors didn't look as saturated online. I eventually decided to and I'm so glad I did because they're perfect for adding a little something special to a basic summer pairing. Plus, I really love the Manolo Blahnik-like embellished detail.
Have you ever heard of Matt & Bow? I hope you enjoyed today's elevated casual outfit.