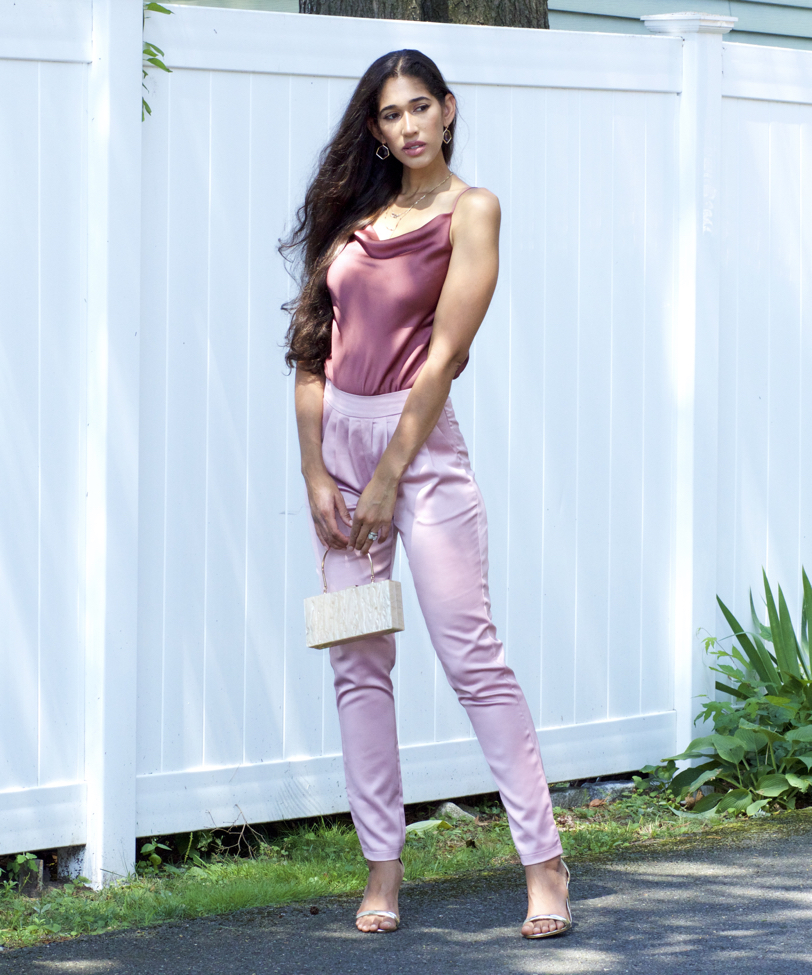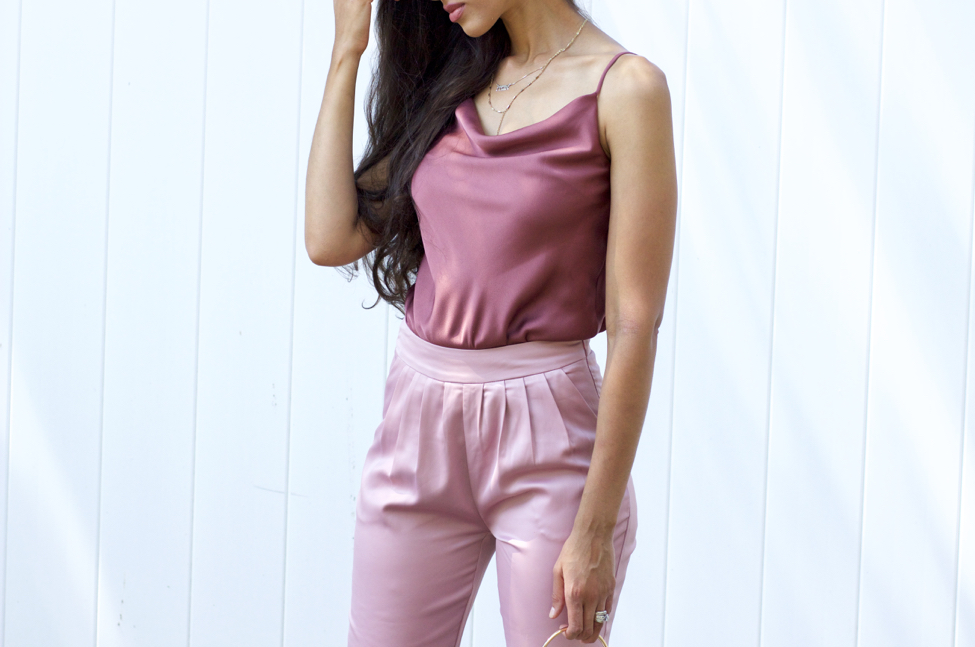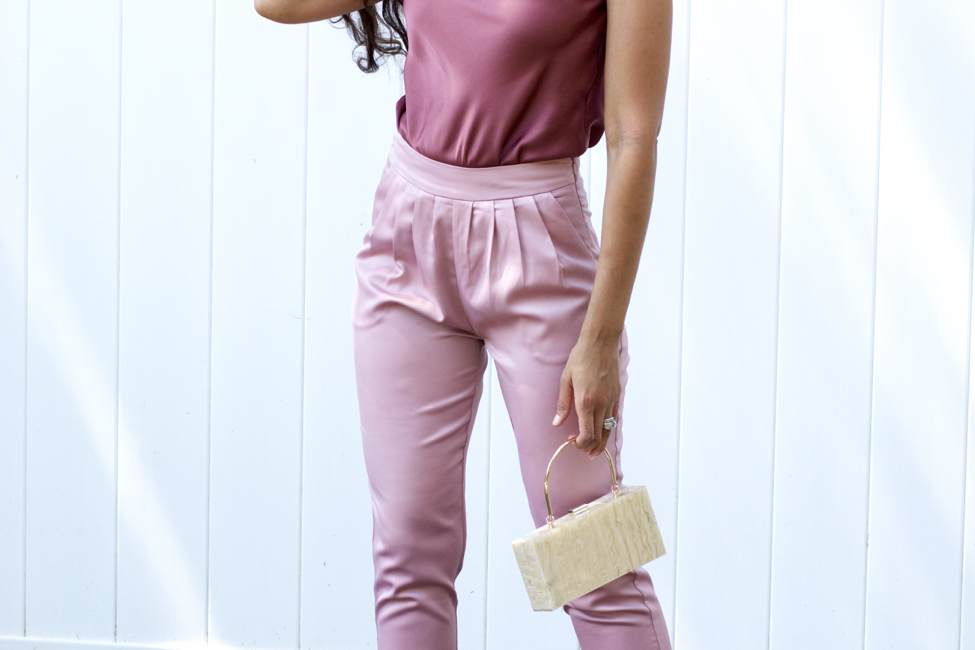 CAMI BODYSUIT (color wearing sold out) | PANTS: Similar | CLUTCH | SHOES: Similar
---
---
Happy Monday friends!
If you've been a reader for some time now, you've seen me style these satin pants countless times; dressed up and down. I might even do a separate post showcasing the different ways you can wear satin pants featuring all of those past outfits! I initially didn't think they'd be that versatile, but indeed they are. I think it's because I love them so much that I've challenged myself with different ways to style them. Do you have anything like that in your wardrobe? Something you love so much you try to find any excuse to wear?
Satin is a fabric I'm frequently drawn to. I love the fluidity it exudes, which I think is perfect for summer. It's often lightweight and pairs wonderfully with so many fabrics from denim to leather. It adds a nice feminine and dressy element to any outfit.
Today, for the first time, I've decided to style a full on satin outfit. I adore this satin cami bodysuit and loved the idea of it paired with the lighter pink satin pants, creating somewhat of a monochromatic outfit. You know me and my love for monochrome! I don't own any rose gold sandals or else I would've worn a pair to really enhance the sheen and tone in the look. Regardless, I love the way the gold sandals look paired with it.
As much as I love satin, I must admit, there are a few downsides to consider. One of which is that it can easily show cellulite and any bulges. To conceal those areas, I'll often wear some sort of shape-ware underneath. This applies more if you're choosing to wear a satin dress or pants. When it comes to tops, you may not necessarily need to consider this.
That said, if you want a no fuss way to satin, I'd suggest a cami. It's versatile, as it can be layered with anything, creating a really pretty contrast. Imagine it under a suede or traditional leather jacket or even a cozy knitted cardigan. Of course you can wear a blazer, too. It's not only a versatile option, it's also universally flattering one. You can always size up for a loser fit to avoid it highlighting a larger midsection and do a slight tuck into your bottoms. The natural flow and draping the fabric creates can prevent any areas from appearing larger. I love it for this reason. It's suitable for those with large or small busts alike. Very rarely is that the case, am I right? Have you ever tried on a top and thought, "this would look good, if I had a larger bust to fill it out" or " this would've worked if my boobs weren't popping out of this." Yup, I've been there.
So, yes...you need a satin cami in your life. A pair of pants? If you're feeling more adventurous :)
Thanks for stopping by, my friends. I hope you enjoyed this post and found it helpful and inspired you with a new way(s) to wear your satin pieces. Or, perhaps to finally add one to your collection!