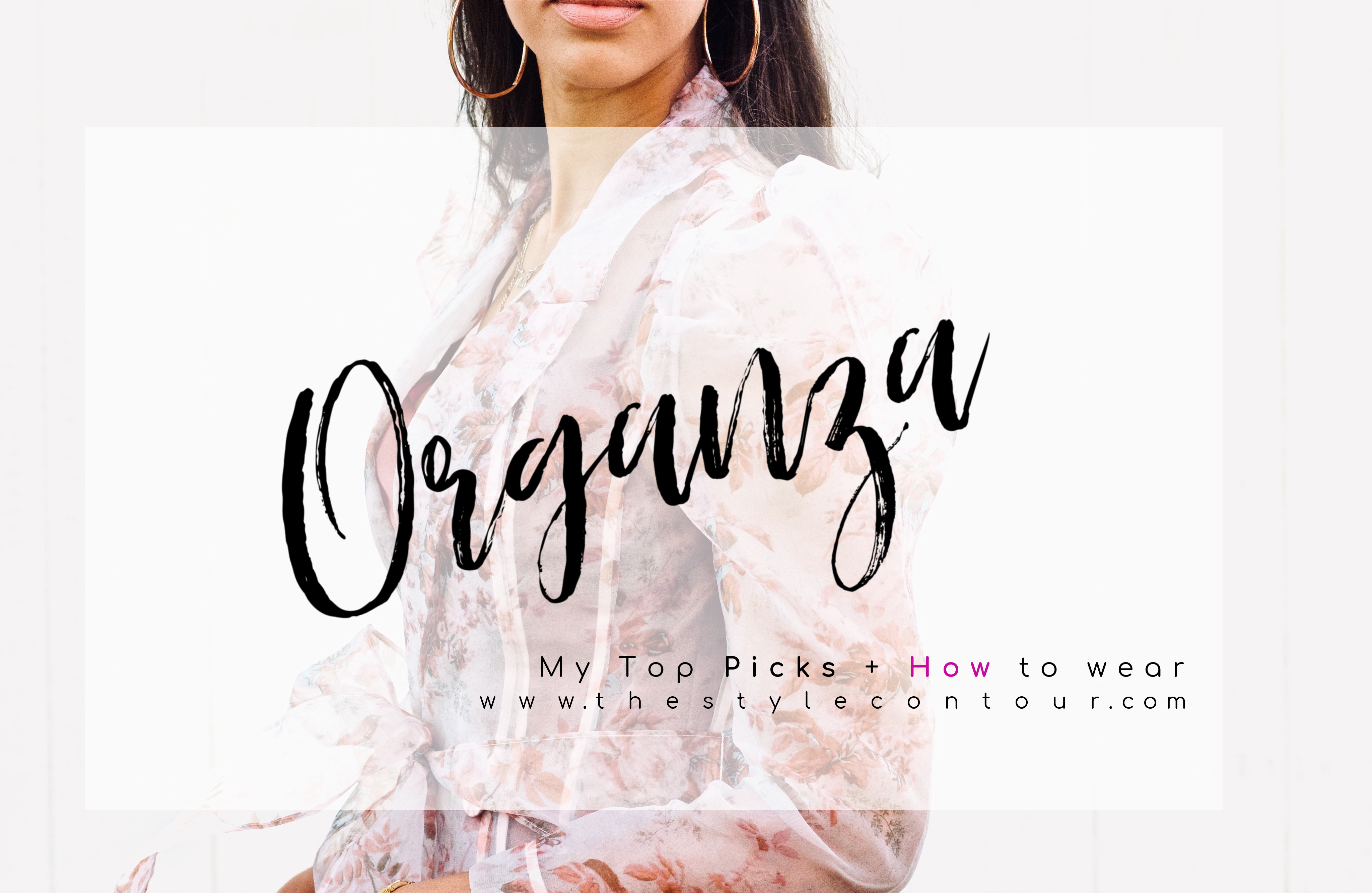 Happy Wednesday my beautiful friends!
To my surprise, I never heard of the term organza, though I did see it around and trending for a couple of seasons now. I just didn't know that is what it's called. It's a lightweight, sheer fabric. I've mostly seen it done on sleeves of tops or dresses, creating a nice and interesting contrast with the rest of the piece. It was truly love at first sight for me when first spotting this fabric.
It's beautiful! It has a feminine and dainty look to it that makes it all the more compelling when done with pieces that would otherwise be simple, such as a black dress. Sure we've seen countless LBDs, but one with an organza sleeve? That is something rather special. Take the blazer I'm wearing in this outfit. I've seen many floral blazers, but I've never seen one quite like this, organza being the prominent and distinguishing factor.
Aside from how beautiful it is, I think it's also practical for the warmer months and is a great option for those who may want additional coverage without having to sacrifice comfort when it's brutally hot.
I've styled my organza blazer with a pair of denim for a nice texture and style contrast (as seen in this post). The goal is to truly allow for it be the statement detail in your outfit. Don't shy away if the piece you're considering has a puff sleeve or a bit of structure as seen in the shoulder detail on the blazer I'm wearing in the post mentioned above. Remember, it does provide coverage and the material isn't heavy, so although it is drawing the eye in, it won't do so in an unflattering way.
I love the idea of pairing it with not only denim, but leather for an even more interesting contrast. I also love it it with satin for an ultra feminine vibe.
Below are some organza pieces I'm currently loving. I especially love #7 and strongly considering purchasing (insert heart eye emoji!). It would be perfect for that often awkward and uncomfortable transition from summer to fall. You know, when it's technically fall, yet it's still incredibly hot and you just don't know what season to dress for? Yeah, that. Lol!
I also want to mention how pretty #8 would look with a pair of cornflower blue shoes! I don't know why that particular shade of blue came straight to my mind upon looking at it, but it would look so pretty. Of course classic black or even clear heels would look just as fab!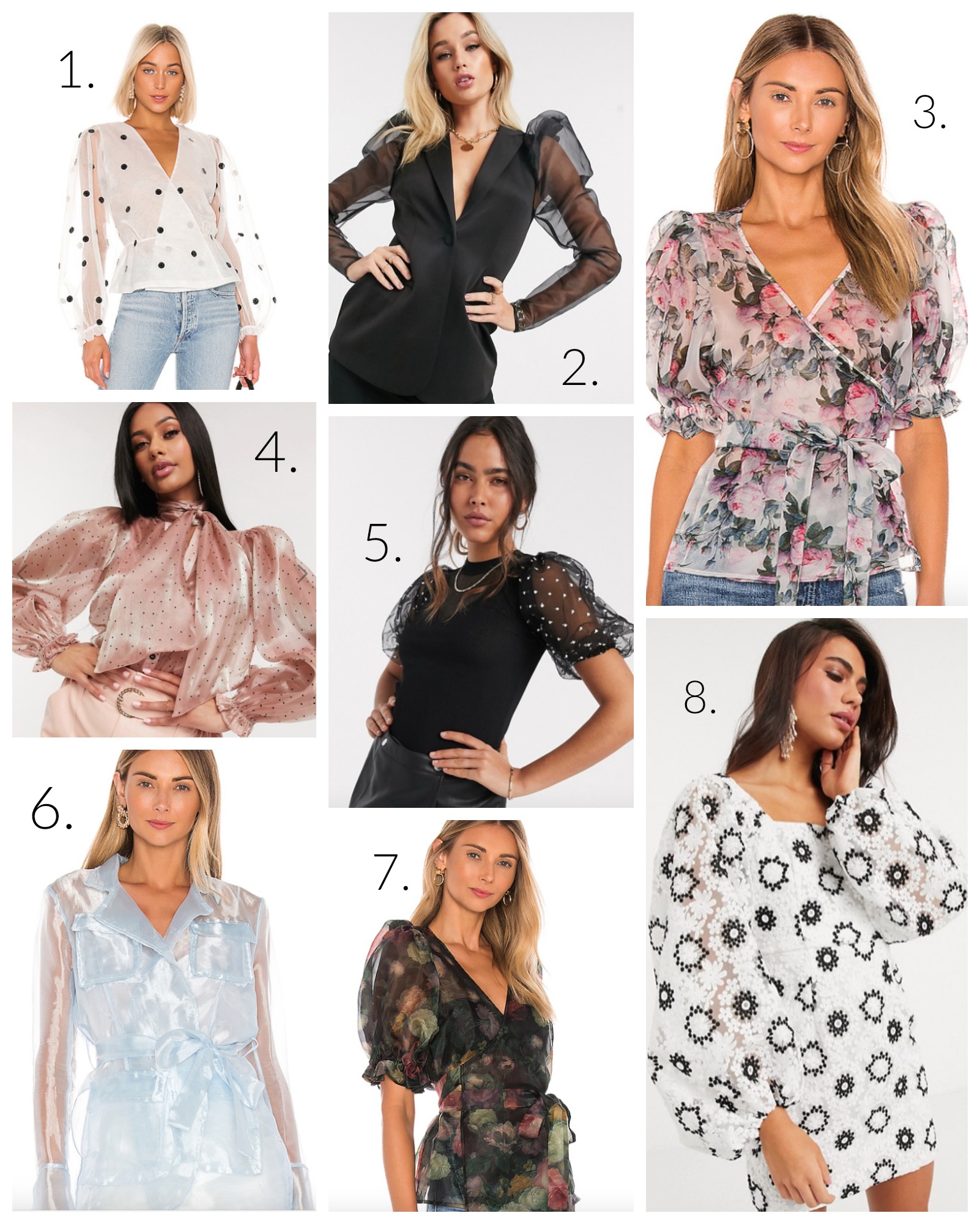 ::SHOP THE SET::
---
---
Have you seen this fabric floating around? Would you wear it?
I hope you enjoyed today's post, my friends. Thanks for stopping by!