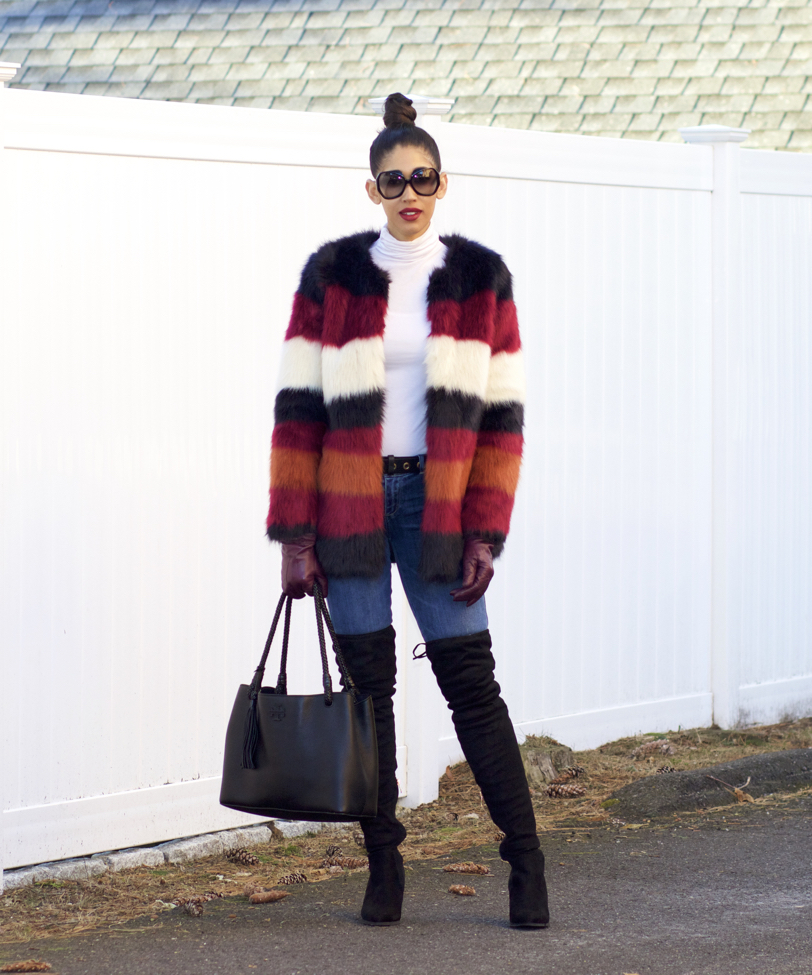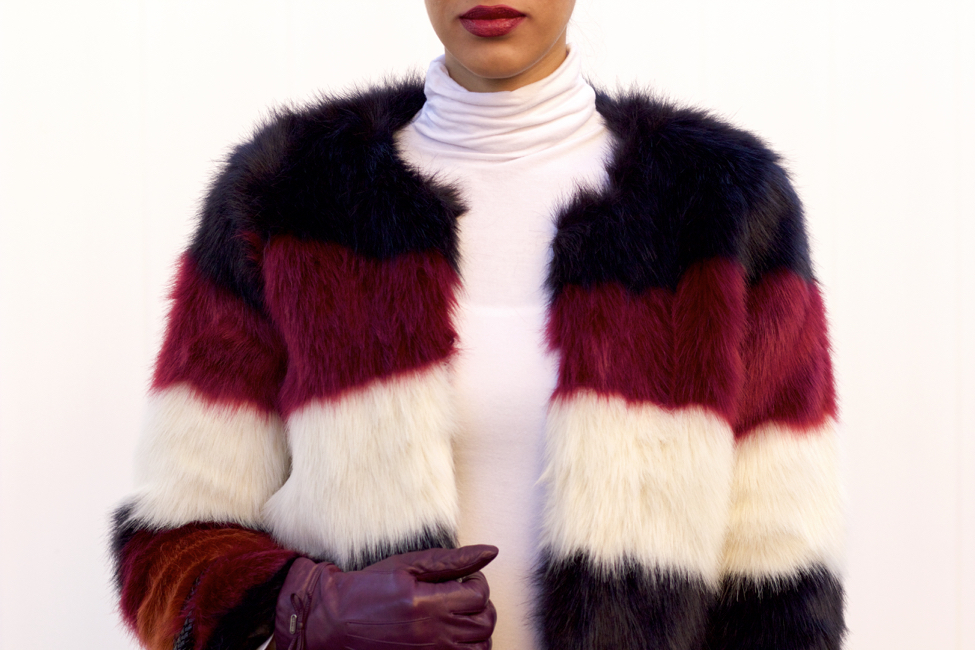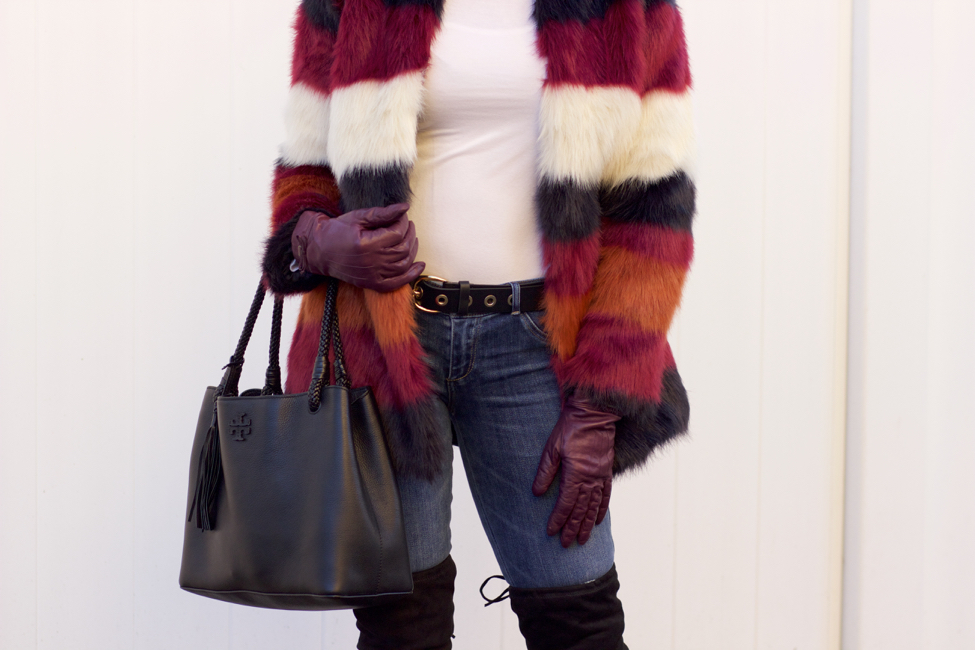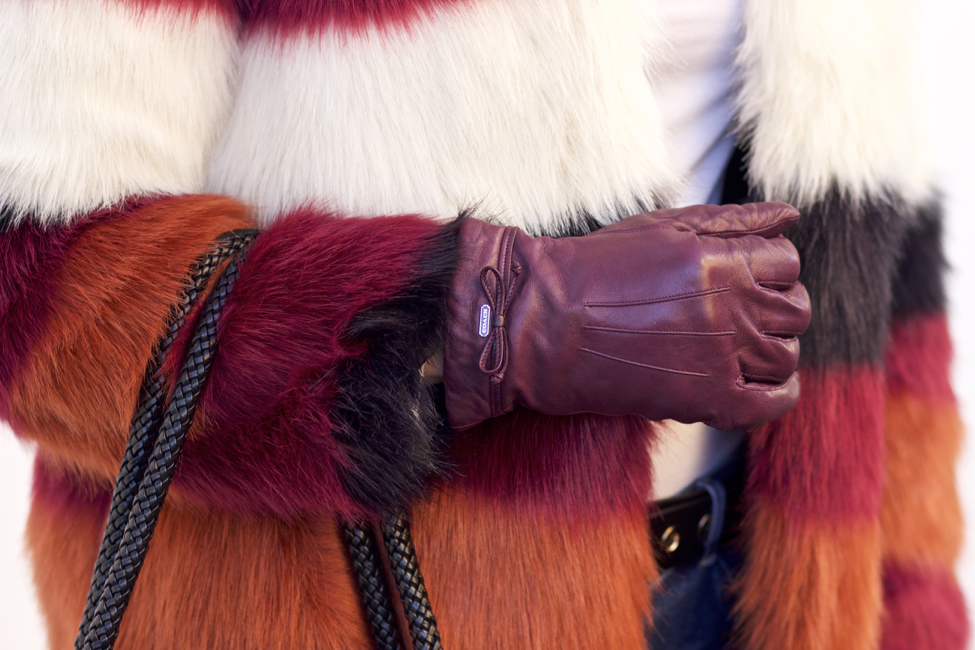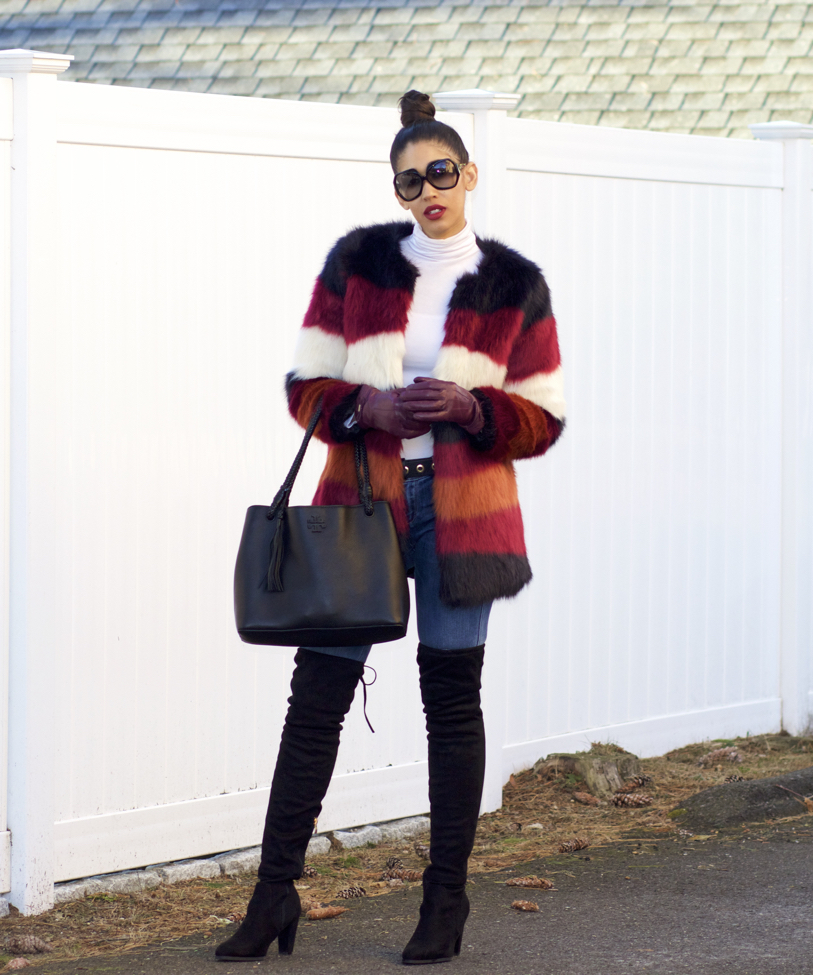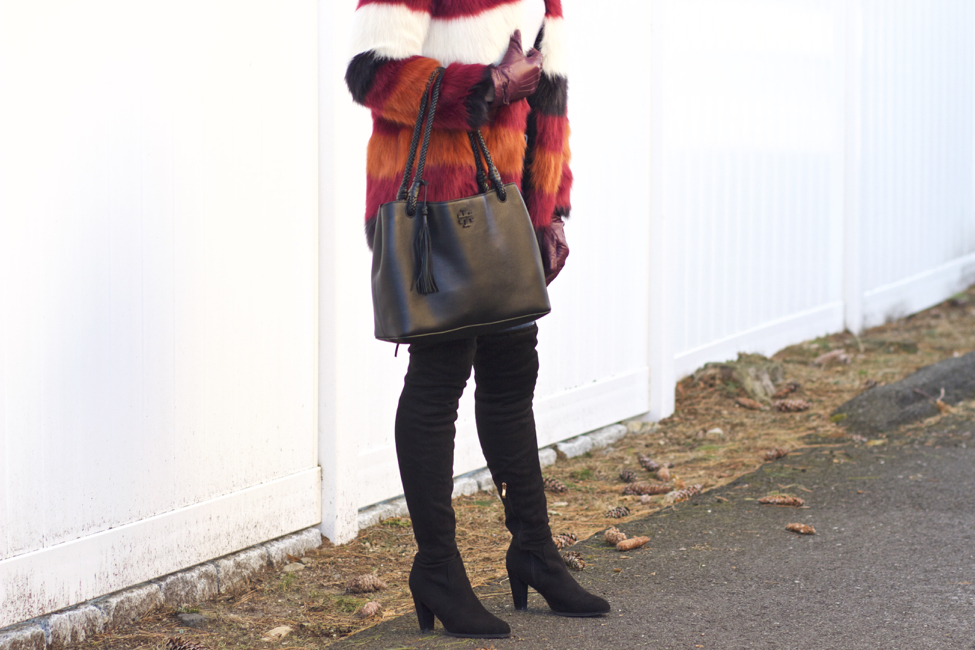 COAT: Similar | TOP | BELT | BOOTS | SUNGLASSES:Similar | GLOVES: Similar | BAG: Similar
---
---
Happy Friday my beautiful friends!
This season, it's all about the statement. We've talked about the red color trend that's quite the statement these past few months, we've also talked about the statement sweater trend that's been going on. Today, we're talking about statement (faux) fur. As outerwear is becoming more and more of a fashion statement, as well as a practical need, we're seeing styles that look uber chic while keeping us warm and toasty. Remember our discussion on puffer coats? Yup, our winter coats are getting makeovers!
Many of you know that my love for all things faux fur runs deep, so the idea of statement furs really appeal to me. Now when I say statement, I'm talking bold colors that we don't typically see, like this gorgeous popular bubblegum pink one from J.Crew that I hope gets restocked! A fur coat is a statement itself, but when combined with color and/or print, we're taking it to a whole new level. The idea, I know, can be a bit intimidating, but I promise it's actually quite wearable.
The key to pulling off any statement, especially one that includes texture is to keep the rest of the outfit fairly basic. Unless you're going for a real unique and bold overall look. As you can see, if the coat were to be removed, I'm left with a classic turtleneck and jeans look that would still be stylish on its own, yet works great as a base for the coat without competing or looking as though I've tried too hard.
I've shard many tips on selecting the most flattering outerwear for the different body shapes (check out this post), which can still be applied to fur coats to ensure a flattering fit that will enhance your comfort and confidence. If there's one thing you need when sporting a fur coat, it's confidence, so you want to make sure you love the way you look in it!
Are you embracing the statement outerwear we've been seeing this season?
Thanks for stopping by, my friends, and I hope you have a wonderful weekend ahead. Any fun plans?
XO,