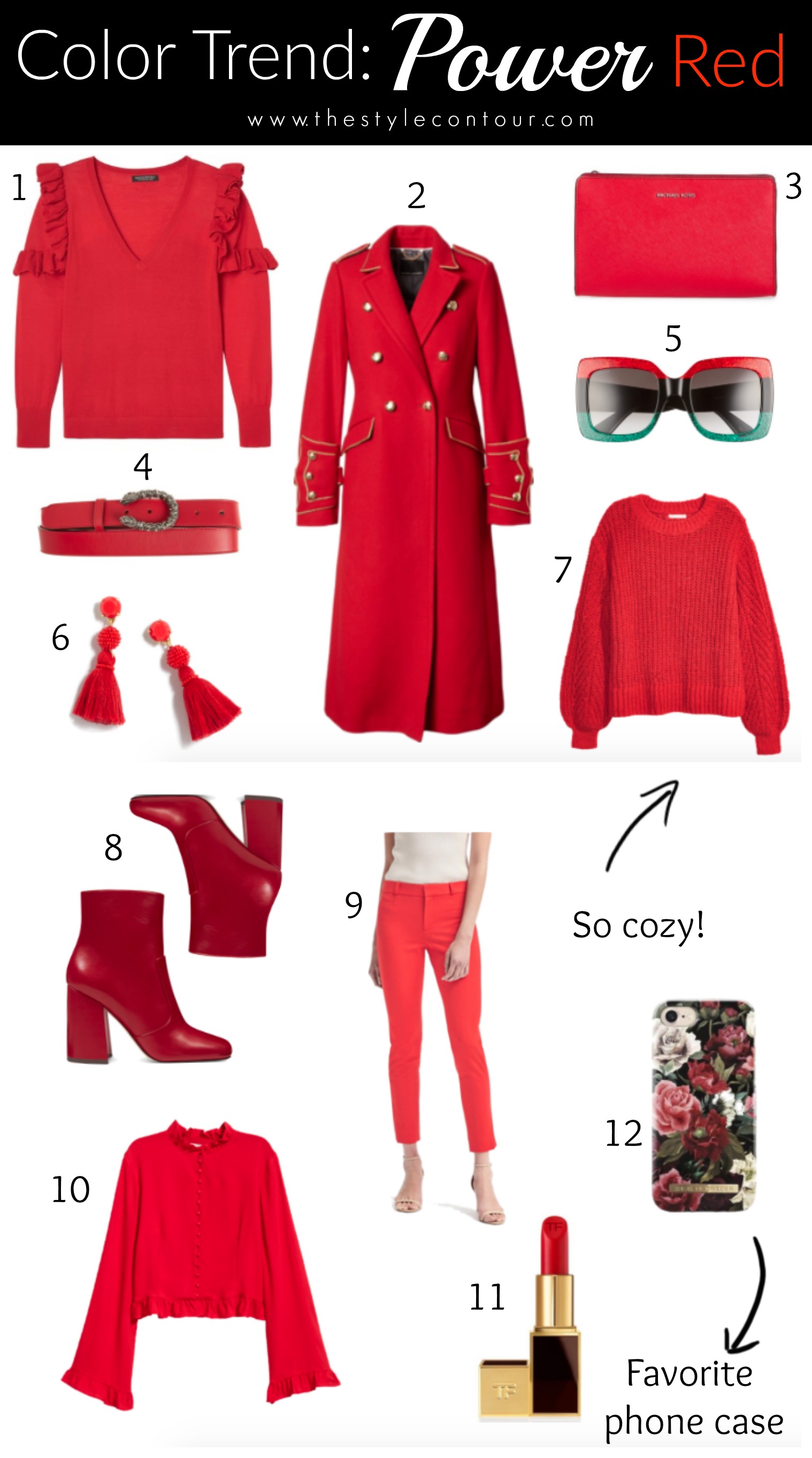 :: SHOP THE POST ::
1 | 2 | 3 | 4 | 5 | 6 | 7 | 8 | 9 | 10 | 11 | 12
---

---
Happy Monday my dear friends!
There are quite a few colors that are trending this fall/winter season, one of which is red! It was actually trending this past spring/summer, along with pink, which we discussed in this blog post. I feel that when a trend gains momentum with time, it's because it's practical for the everyday person like you and I. When it gains popularity, we then see more options, which allows for us to experiment with the trend, big or small, save or splurge.
I must admit, not every color that becomes a trend is one that's practical to splurge on or even flattering for all of our skin tones, but when it's one that's universally flattering, such as a bold, powerful red, it makes sense to splurge, as it's more of a classic that just so happens to be trending. It's also a color that can be worn all year long, though most of us tend to wear it during the holiday season and with that, what better way to experiment with it than now, as we're quickly approaching that time of year!
One does need to have a confidence about her when going for a larger red piece, such as a coat, which doesn't come easy. It can take time to feel comfortable wearing such a look at me color, but starting small, such as with a red lip or pair of earrings makes it easier. I would say that most of what I've shared in the collage I've put together above is practical for years and years to come, except for the red boots, which lends itself to more of a trendy at the moment piece, BUT if you're a lover of all things red, you can make it work both now and later.
How are YOU feeling about this color trend, will you or have be(en) embracing it? Thanks so much for stopping, my gorgeous friends, and I hope you have the most amazing week ahead!
XO,