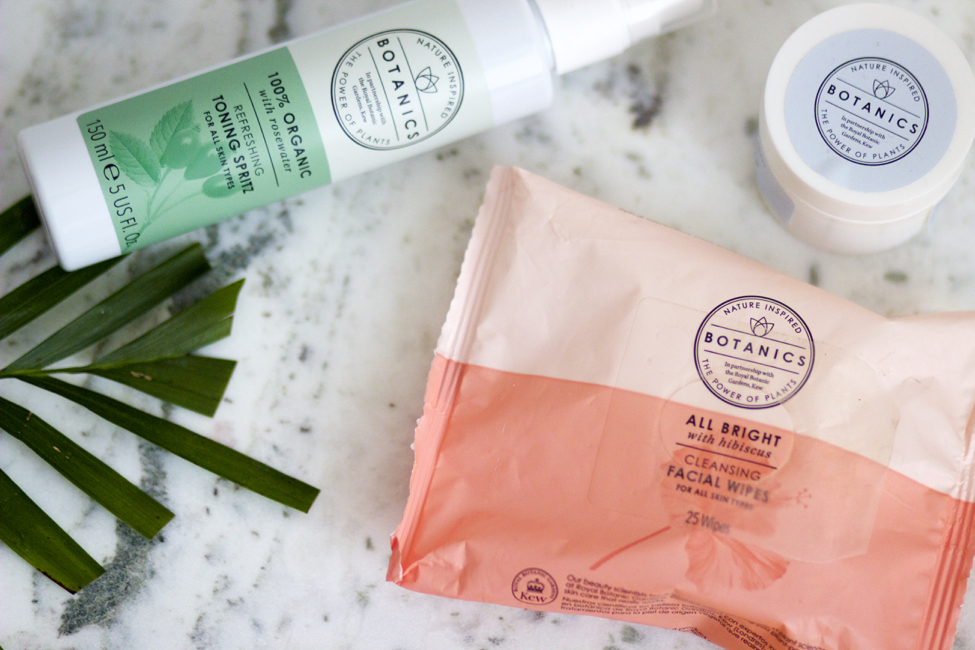 SHOP THE POST
---

---
Happy Friday my gorgeous friends!
A little over two months ago, the folks over at Botanics reached out to me to review a few of their products, their toning spritz, hydrating day moisturizer with sage, and makeup remover wipes. I was so excited to learn of this brand that I had not heard of before, mainly because they're organic and their ingredients are quite interesting. After having Aviah, I've been paying more mind to my skin, which Eddie refers to as my "project." Most days, I don't have the time to put on a full glam face, let alone any makeup at all, so I've vowed to take better care of my skin, so I'll feel more confident going makeup free when needed and I have been.
As I mentioned, I've been testing these products for two months, along with using other products which I'll share in a separate post. I wanted to test out these products long enough to provide you with helpful information, based off my experience.
First off, I feel the amount of product for the prices are fantastic. It's been two months, going on three and I half a bottle of the spritz left, even though I used it twice a day, as well as the moisturizer, which I apply every morning. As you may be able to tell from the photo above, the makeup remover wipes are nearly gone, there's only one left in the pouch. They are THE BEST I've used and i'll continue to use them moving forward. They take off ALL of my makeup without the need of multiple wipes, which is so cost effective. When removing my eye makeup (waterproof eyeliner and mascara) I simply press and hold it on my lids for a few seconds and it soaks up all the makeup! I'll usually do this last, after removing my face makeup.
When it comes to toners and sprays, the way I test if they're effective is if I feel the absolute need for moisturizer, which I apply regardless. However, there are some products that dry out your skin almost immediately and that's not the case with this spritz. I've applied my oils and moisturizers a couple of hours later (that mom life) and my skin felt very hydrated and comfortable! I don't have to worry about sitting there rubbing the toner around my face, I just spray, wait a few seconds for it to absorb and move to the next step.
Speaking of the next step, the moisturizer! Prior to receiving the Hydration Burst Hydrating Day Cream, I wasn't using a moisturizer during the day. I know, real bad. I didn't see the need for one, only using one at night. Then I had a baby and saw the need for one, literally. Lol! The consistency is somewhat like a gel, but doesn't feel sticky or gooey on the face. It's lightweight and doesn't clog my pores, even though I have combination/oily skin and this is product geared to producing hydration.
I would highly suggest these products, as well as exploring the Botanics brand in general, which I myself will be doing. In recent years, I've shown a preference to organic and all natural products, though I do experiment and wear others that aren't. I do believe that it's important to consider the ingredients of products that we apply on our skin, as they are absorbed into our blood stream and can effect our overall health. Sometimes, organic products just don't deliver the same way their mainstream counterparts do, which makes it hard, but I can assure you that you'll love this range of products.
Thanks so much for sharing, my beautiful friends, and I hope you have a great weekend ahead!
*Thanks Botanics for sponsoring this post and thank you to all my readers for supporting the brands and collaborations that make The Style Contour possible!*
XO,