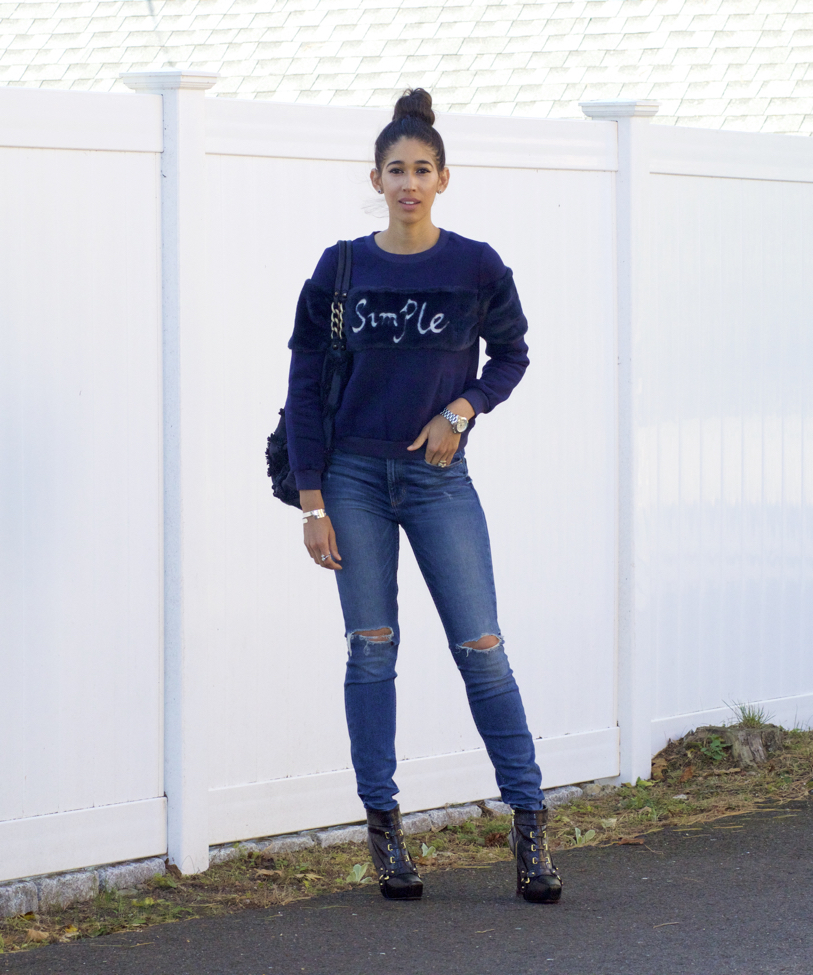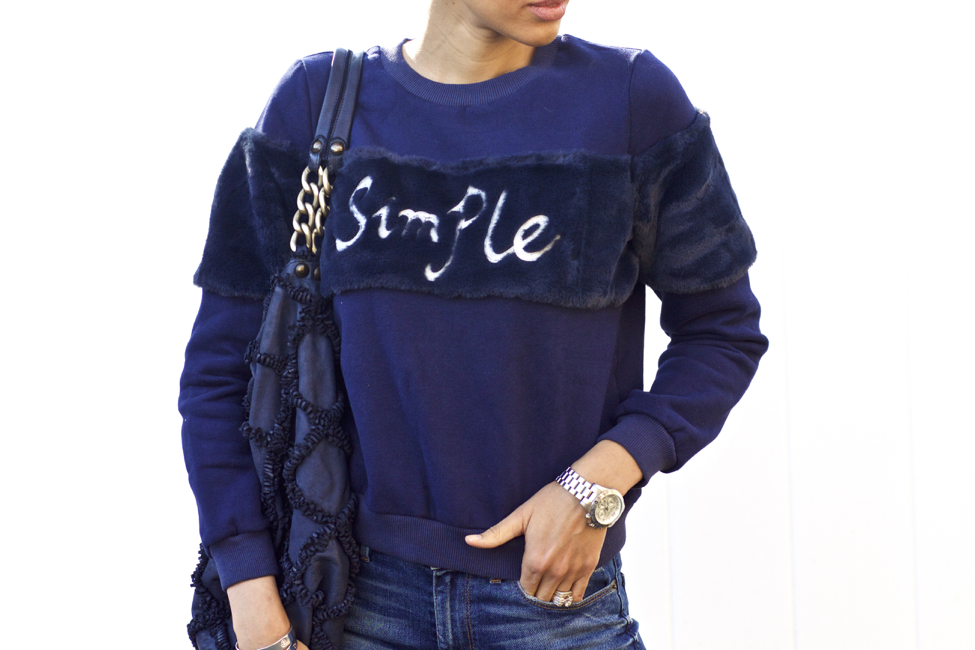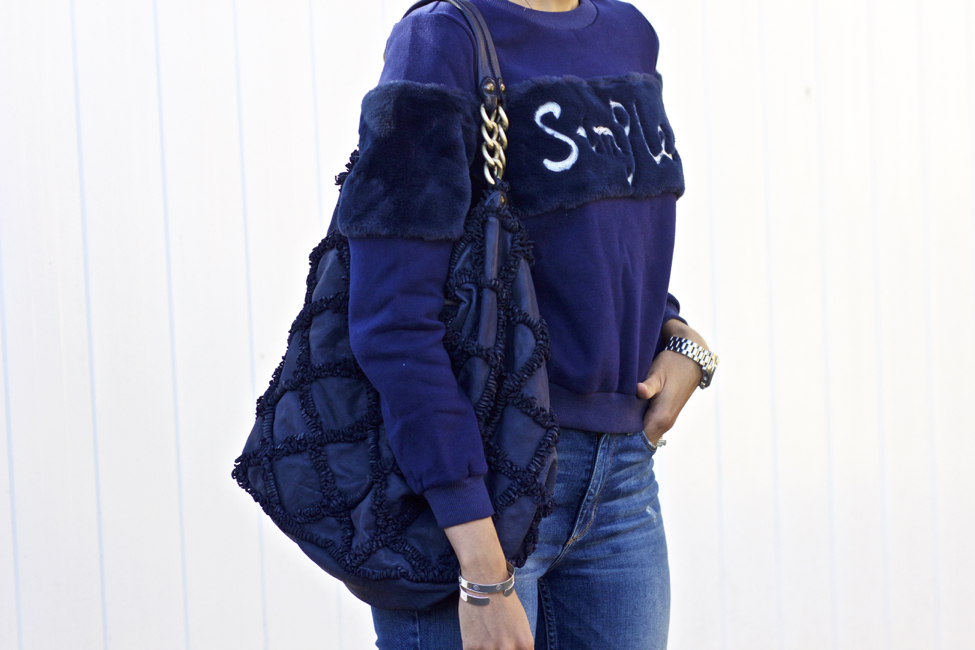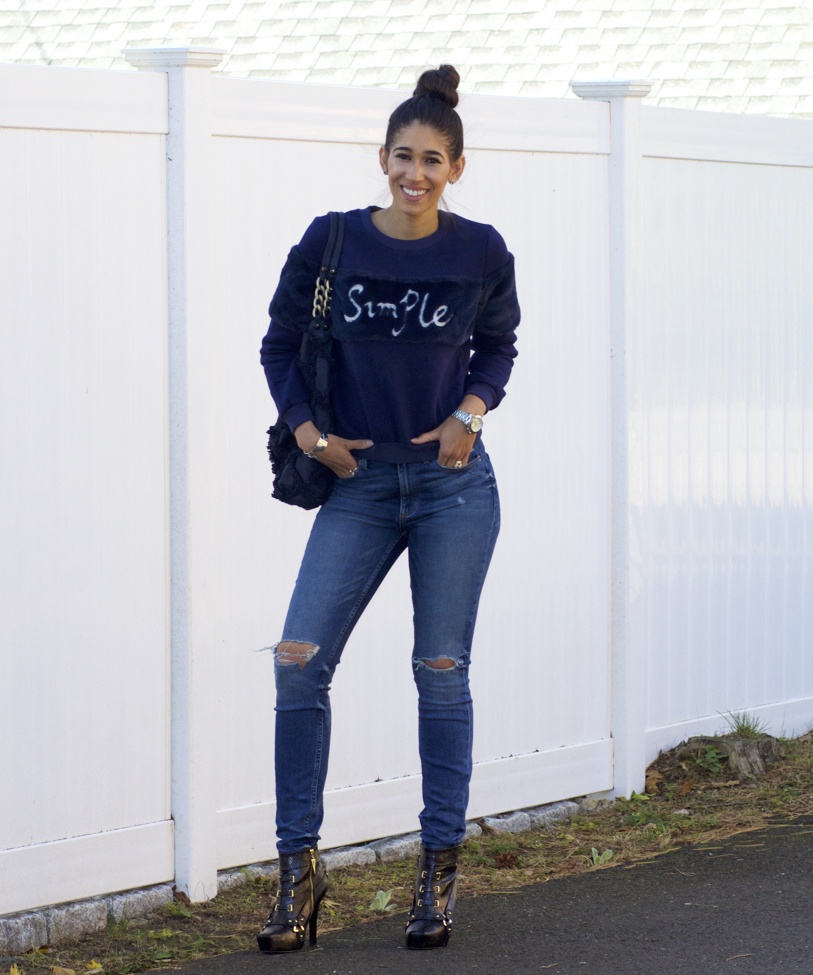 Sweatshirt c/o (order two sizes larger than you typically wear) | Jeans: similar | Bag: similar | Boots: similar
---

---
Happy Friday my gorgeous friends!
I hope you all had a great week and are ready for the weekend! These past few seasons, the trends have been so good. What I've loved about most of them is that they've been bold in their colors and details, yet so practical for the every day woman like you and me to embrace. Many of them allow for us to wear them at work or on a more casual day, justifying each addition to the wardrobe. Or so I've been telling myself, haha.
One of those trends is the statement sweater/sweatshirt. I've added quite a few of them to my collection this season because they're all so good. I'm loving the balloon sleeves especially, as discussed in Monday's post. I love them even more when done in sweaters because they enhance the cozy vibe with the oversized sleeves. Though this is a very specific detail, there are so many other statements found in knits these days, like faux fur! You know how much I love faux fur, so if it's combined with a cozy element, such as a sweater or sweatshirt, you know I'm in! I love the oxymoron of the one I'm wearing; there is nothing simple about a faux fur accented sweatshirt now is there? Speaking of this sweatshirt, it runs really small. I ordered a M and it fits a bit smaller than I'd like, so go up a couple of sizes for a true fit.
Aside from all the details and mix of textures that make statement sweaters so great this season, what I also love is that this is a trend that can and should be embraced by women of all shapes and sizes. A point I mentioned in Monday's post can also be applied to sweaters, which was opting for trumpet sleeves if you're more self conscious about your arms. They tend to visual slim the arm as opposed to balloon sleeves, which have a more exaggerated effect. For those that don't mind added volume and dimension to be added to the bust, styles like the one I'm wearing are a cool option. For a more romantic feel, you can opt for a half or complete off the shoulder, carrying over that summer favorite trend we nearly all loved and embraced.
Are you loving the many sweater trends we're seeing this season? Much of them seem to be inspired by the 80s and for once, I'm okay with that, lol. Thanks so much for stopping by, my dear friends, and I hope you have the best weekend ahead!
XO,