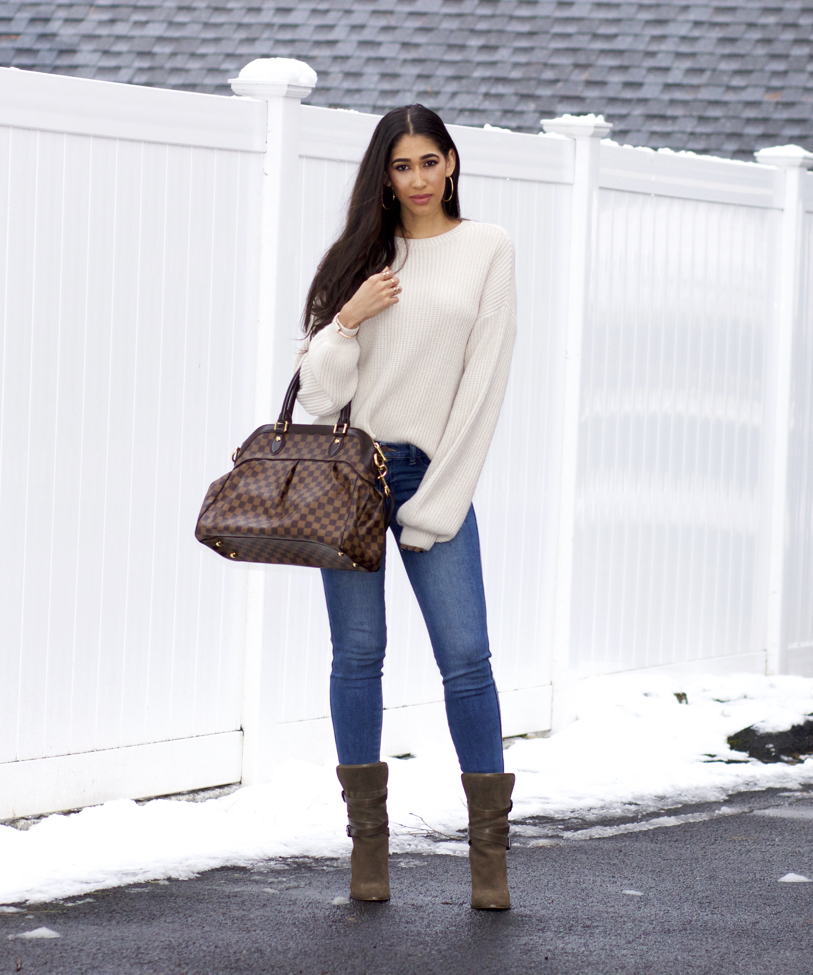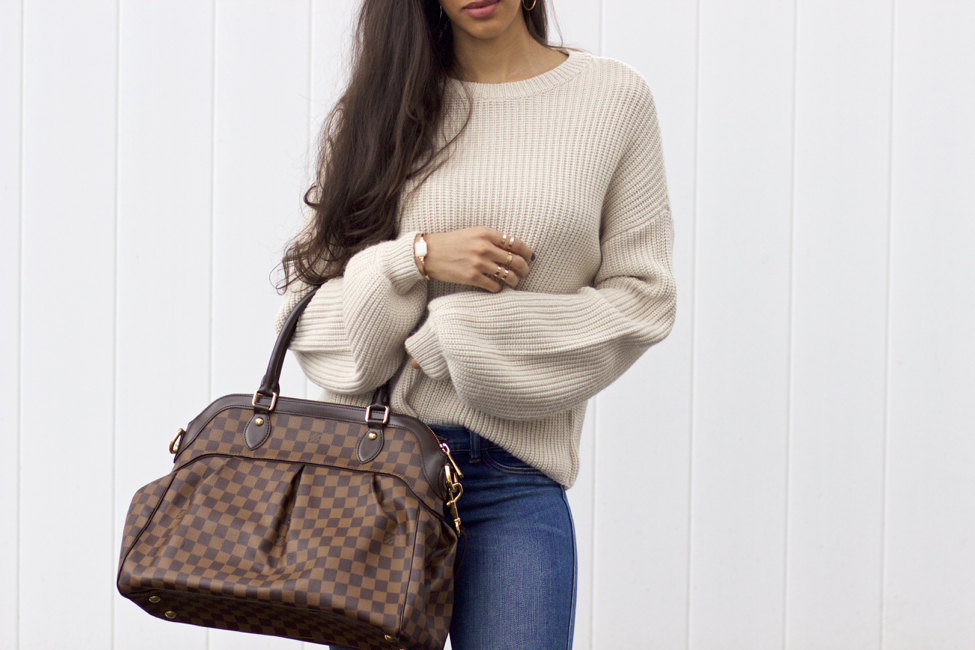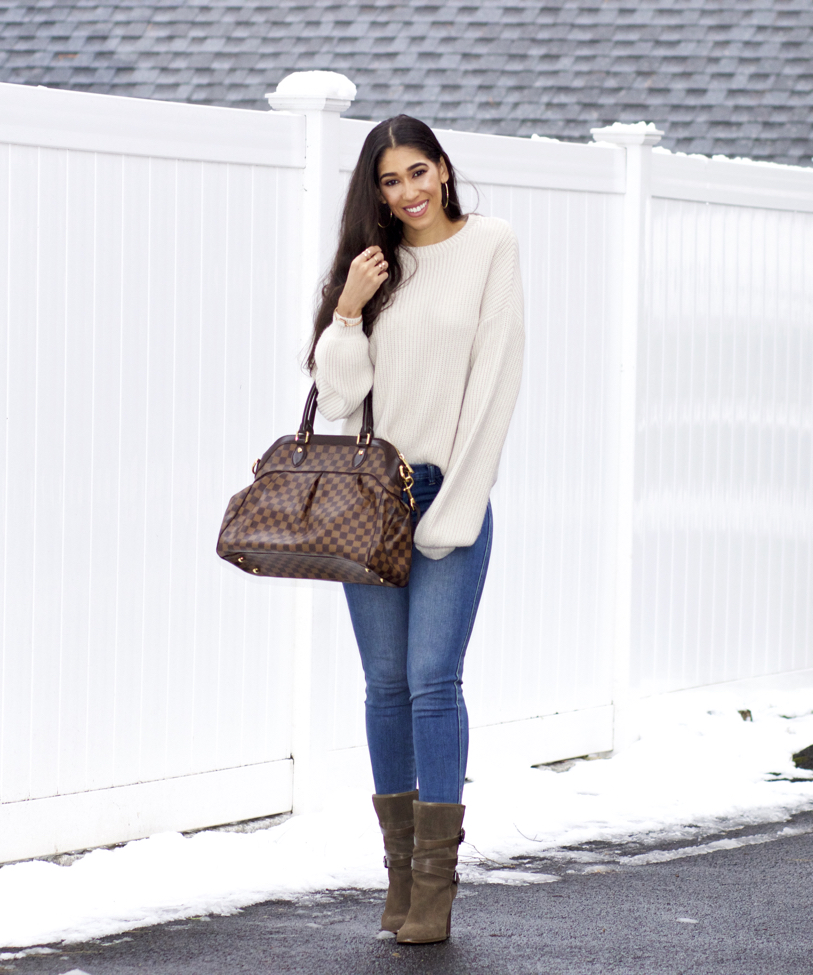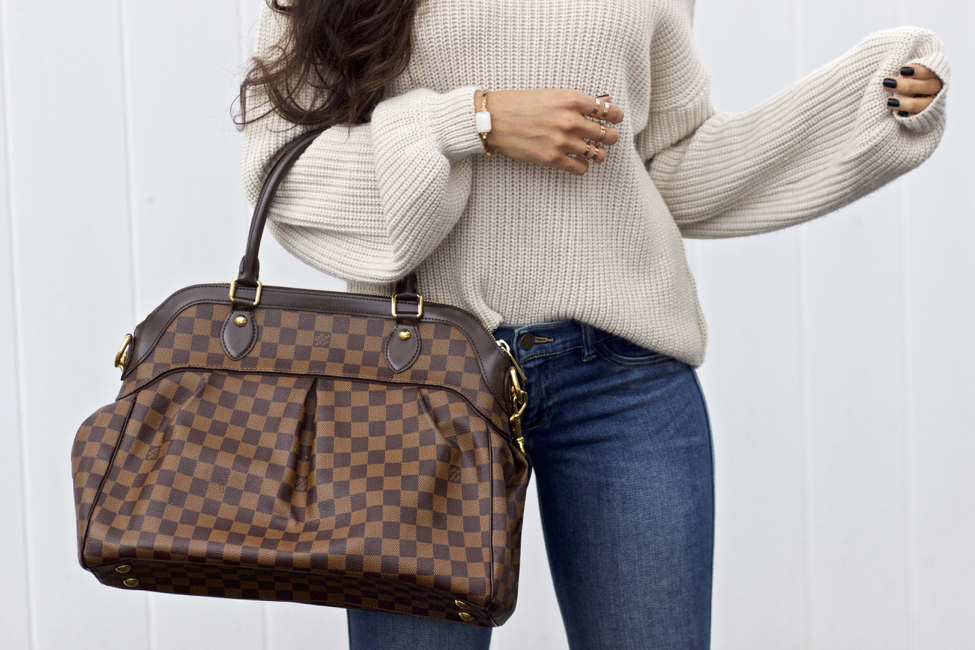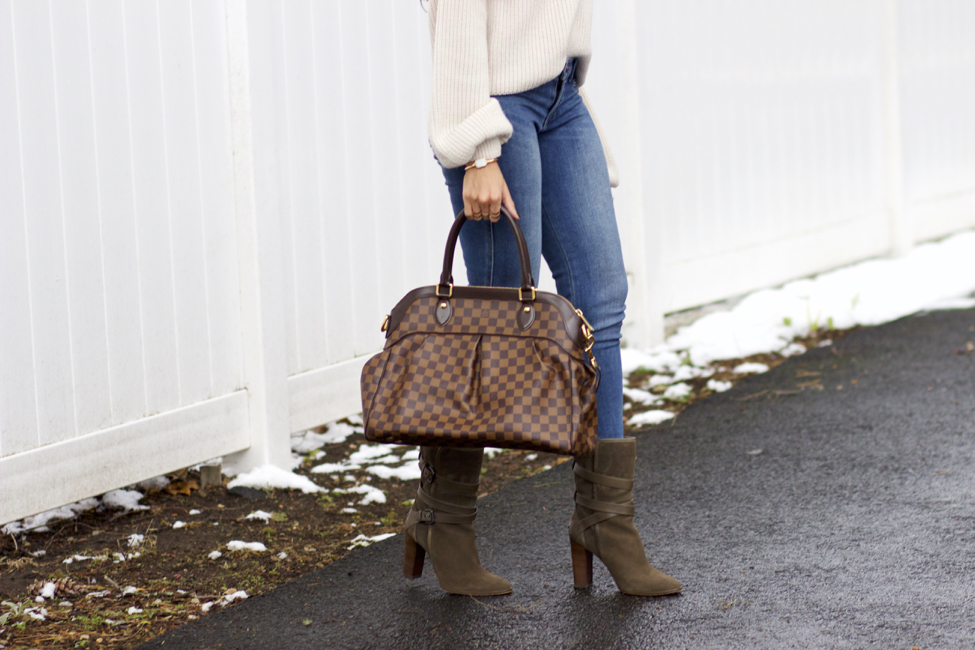 Sweater: Similar | Jeans: Similar | Bracelet c/o | Boots: Similar | Bag: Louis Vuitton (get it preowned here)
---

---
Happy Monday my dear friends!
I hope you all had a great weekend and are off to a great start to your week so far! Mine was a bit more relaxed than last, since we had our first snow! It wasn't much, so I was quite happy. Don't get me wrong, I love the snow, I just don't like the aftermath of having to navigate the roads. Did it snow where you live?
During the winter, my outfits have to be cozy, so an oversized sweater has been my recent go-to. I love the fact that you can do so much with them and tailor them to fit your style, the vibe you wish to achieve, and to of course flatter your body shape.
What I've done here is half tucked the sweater to re-establish my waist line and dress up the outfit slightly. When you leave a sweater out, or any top for the matter, you create a more casual vibe. If that's something you wish to go for, you can do it with a pair of jeans or with a pair of leggings. Another way you can style it is to belt it, which is also a great way to re-establish the waist line.
Now you can see why I love them so much, there is so much you can do with them! They're quite simple to add into any wardrobe and style.
I hope this outfit gave you some inspiration and I hope you have a wonderful week ahead, my beautiful friends!
XO,