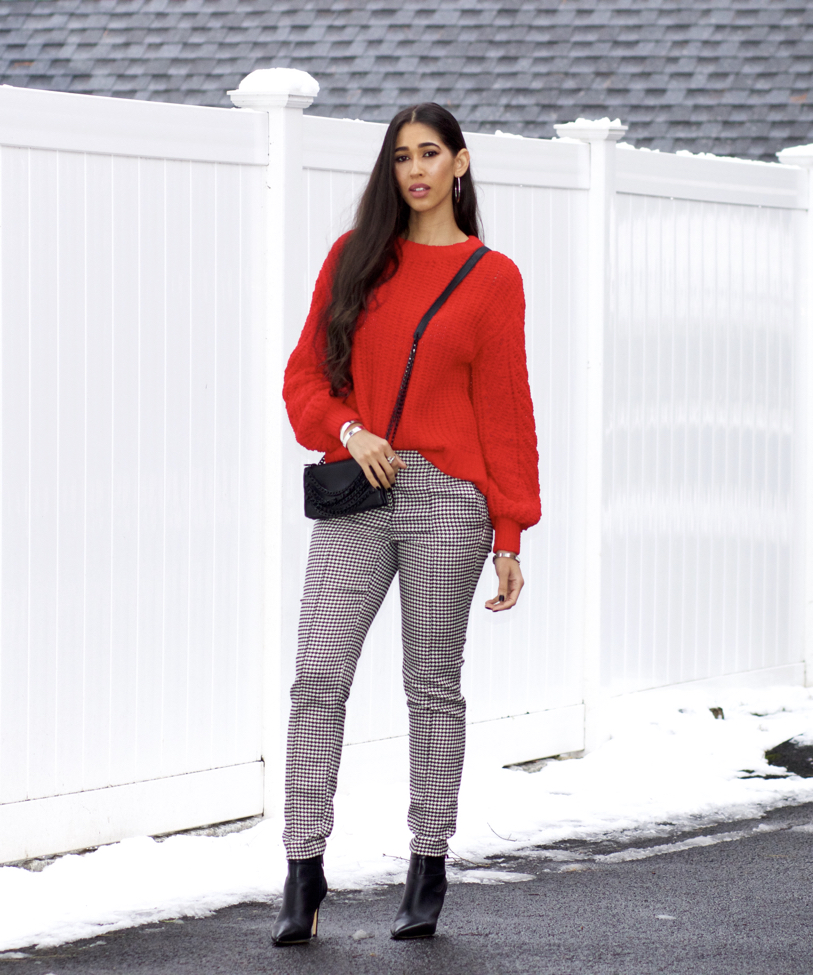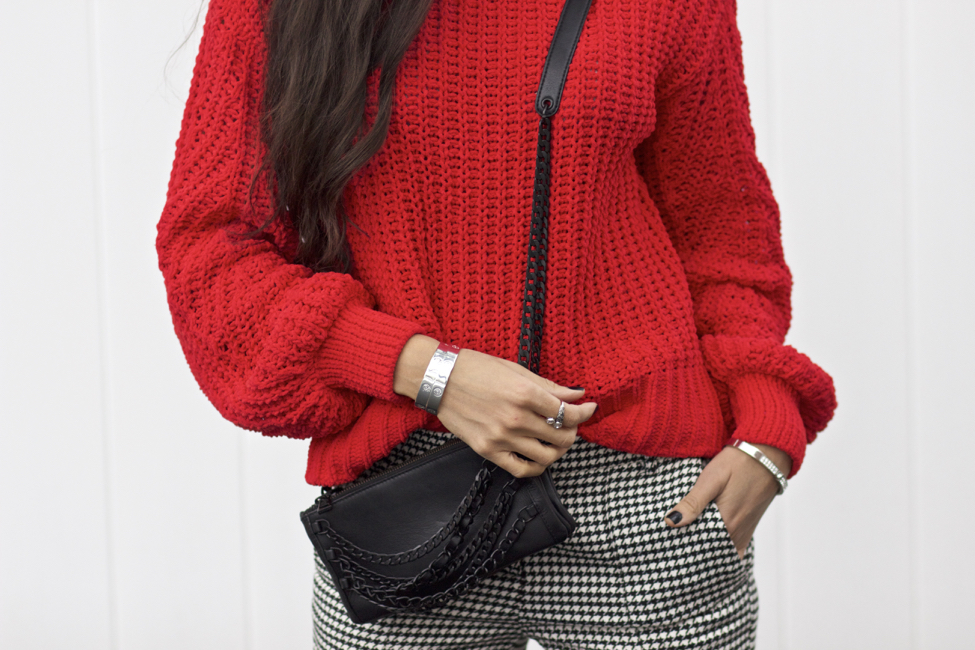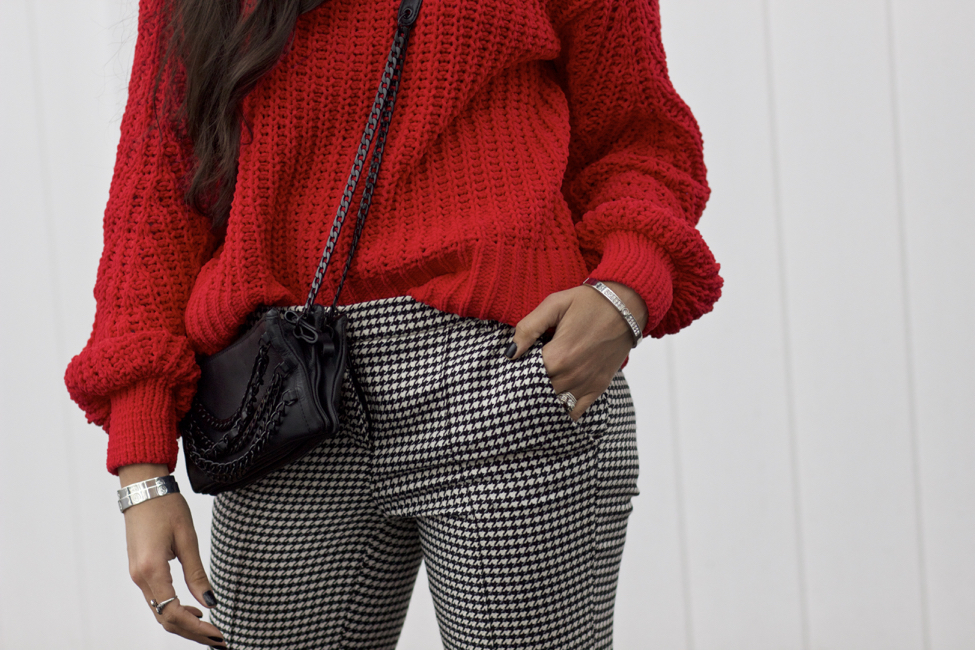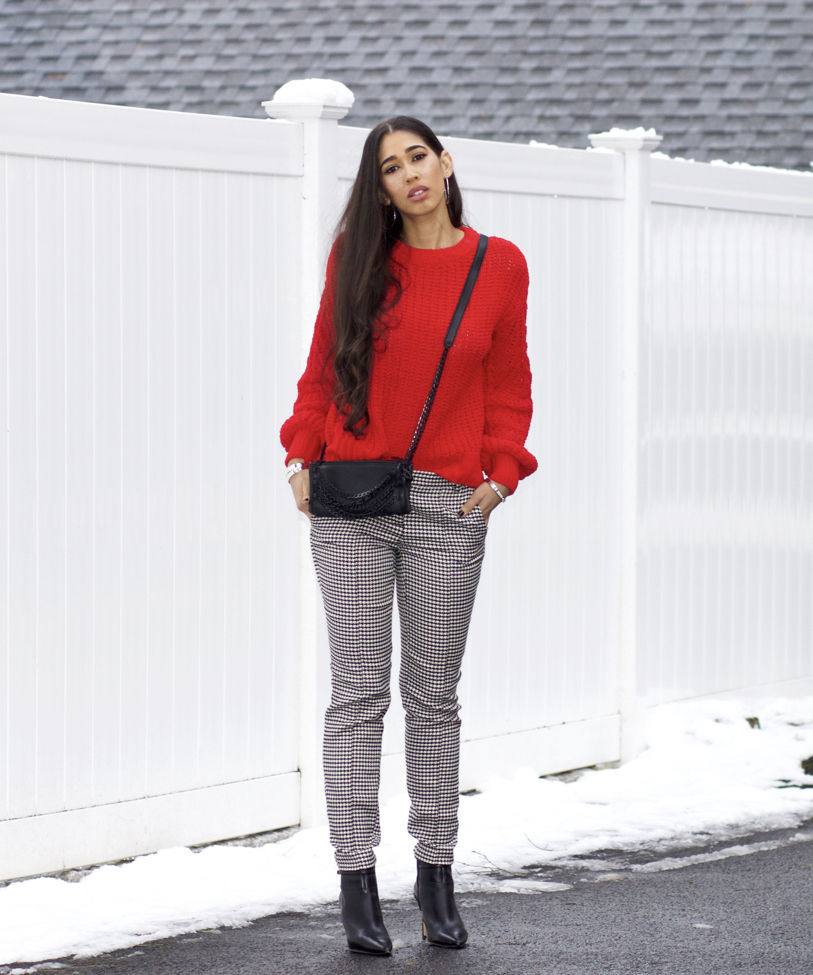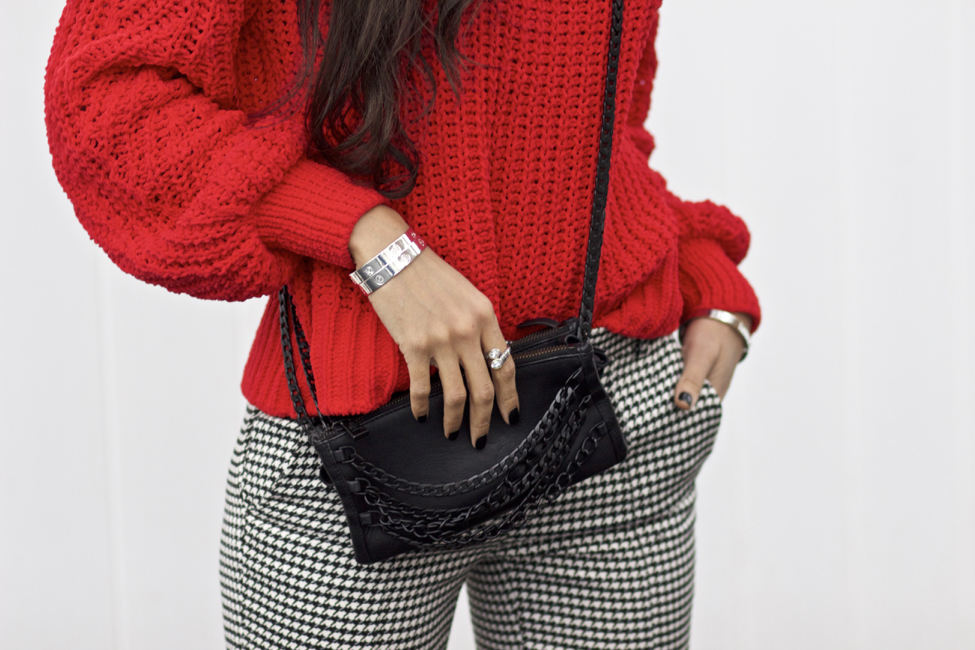 Sweater | Pants: similar | Bracelets c/o (by 3 get 1 free with code GIVEMORE // 10% off everything with code MERRY) | Bag: similar | Boots:similar
---

---
Happy Wednesday my gorgeous friends!
When this time of year rolls around, a combination I always think of and put together is red and houndstooth. It's not only a classic duo, but one that can be festive, too! Red has been the color this fall (as discussed in this post) and even more so as we're in the holiday season. It's one that's festive and looks great on everyone. There are a couple ways you can mix up or recreate the combination to ensure a flattering outfit.
First off, as with any print, scale matters. The size of the print plays a huge role as to how it will make the area you choose to wear it appear. If the print is smaller, then the area will appear smaller and if it's large, the area will appear larger. Makes sense when you think about it. That said, I personally feel that you can wear any print anywhere as long as you consider its size. Today, I'm wearing a red sweater with a pair of houndstooth pants, but you could also do a houndstooth printed sweater or blazer styled with a pair of red pants or skirt.
Is there a combination you associate with this time of year?
*It may take me a little longer than usual to respond to comments. I've been attempting to sleep train Aviah since this past Sunday and it's been really hard. I'm exhausted, friends. Any tips or suggestions would be very much appreciated! Thanks so much for your patience and for taking the time to visit and comment!*
XO,