Happy Tuesday, my dear friends!
One of this season's popular trends is pajama dressing. Yes, you read that correctly, wearing your pjs in public is now a major fashion statement! Just as with the athleisure trend, it's gaining popularity in both its comfort and almost effortless style. First debuting on the s/s16 runways (Valentino, Dolce & Gabbana and Givenchy, to name a few) and sported by celebrities and street style stars alike. The idea of it sounds practical, but is it really? Can the everyday woman, like you and me, get away with wearing and embracing such a trend without looking like we just rolled out of bed? Well, yes! In fact, I created four different outfit ideas using a complete pajama set, showcasing how each piece can be styled in an everyday outfit. In addition to sharing some visual ideas, I also want to provide you with some tips to consider, ensuring you'll pull off this trend in a classy, stylish way!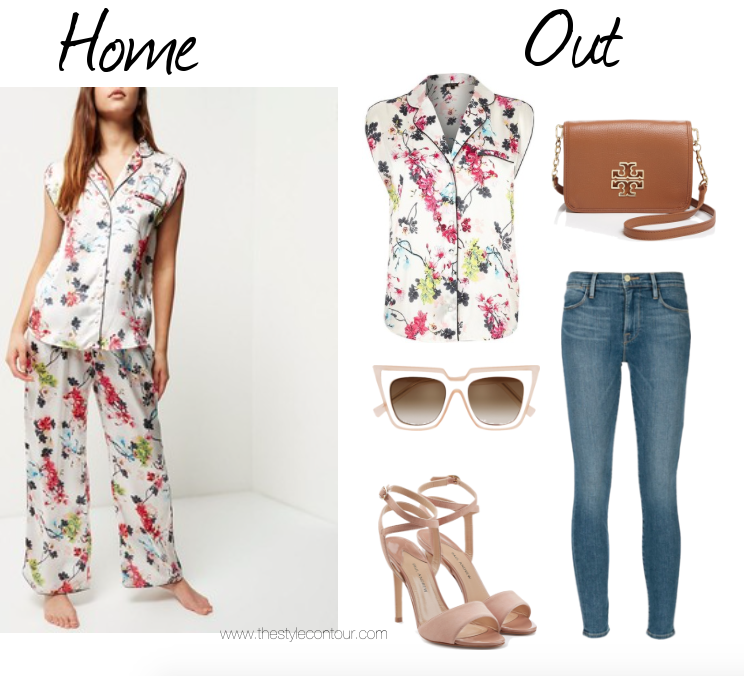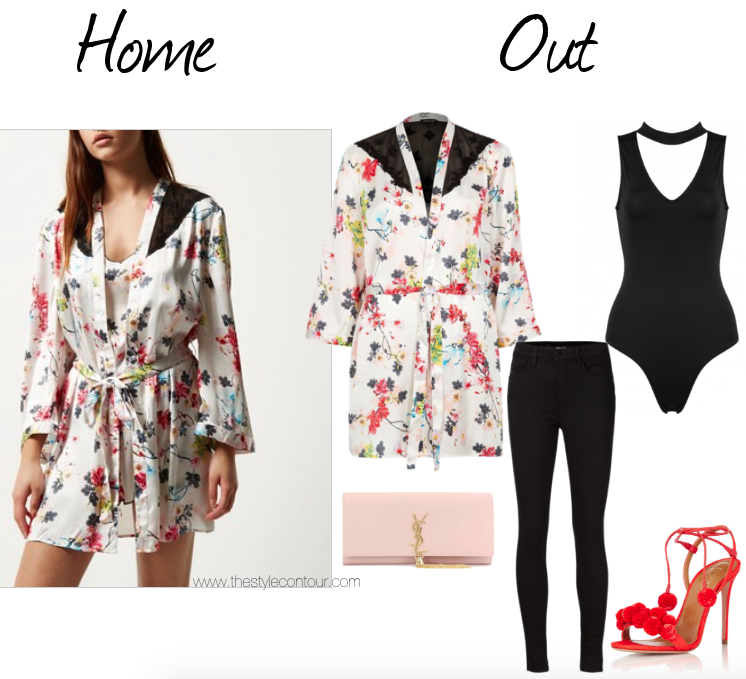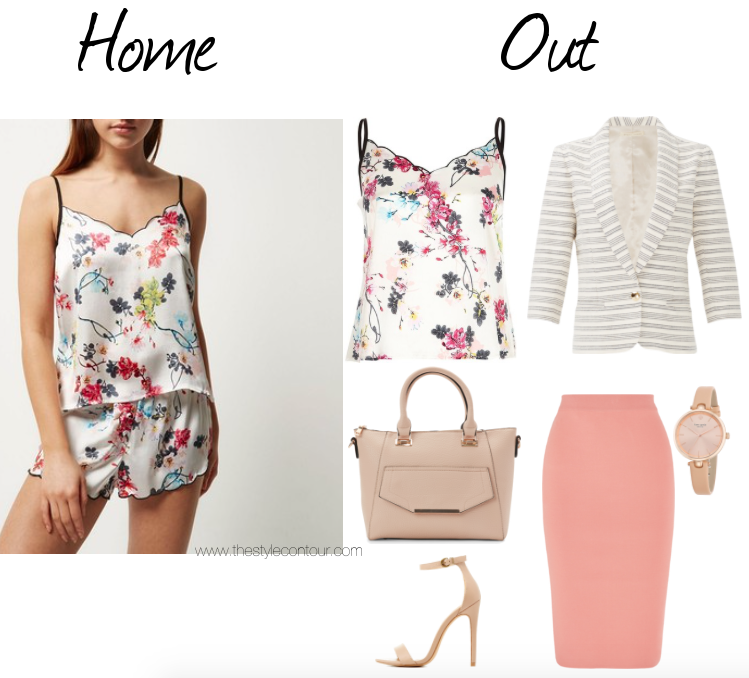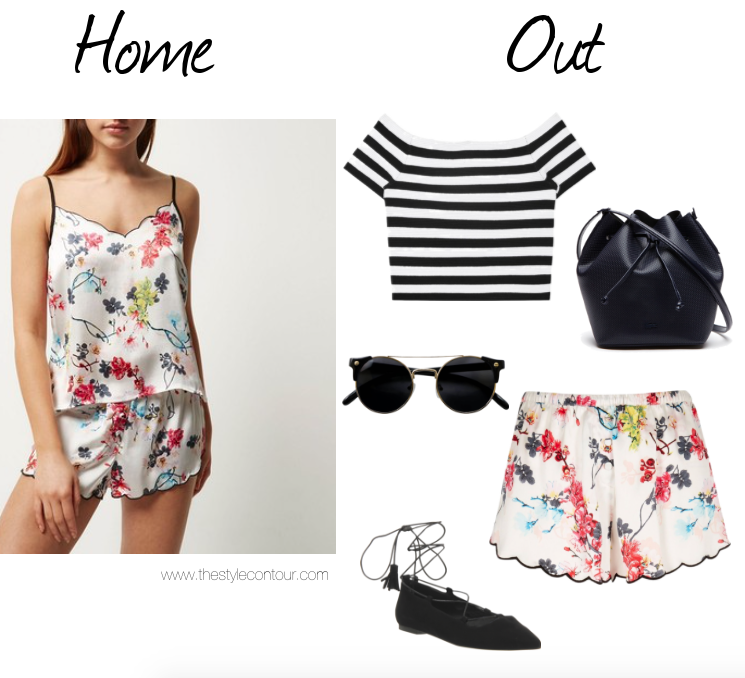 TIPS TO CONSIDER:
1. Select fabrics that are satin like in texture, as it will add a luxurious vibe to the overall look. Typical pj fabrics, such as cotton, will make it obvious that you're wearing your pjs and won't blend as seamlessly with the other textures and fabrics in your outfit.
2. When wearing a robe, style it as you would a kimono. Have it be your main focal point, muting the rest of the outfit, while pulling out the colors in the print or the same color as the piece if it's a solid color, with your accessories!
3. Style the camisole with more structured pieces, such as a blazer, which will off set the romantic feel a satin textured cami has, making it more appropriate to wear in a business casual setting.
4. When wearing shorts, I suggest wearing flats or heels that are a bit understated or neutral in color. By adding statement or platform heels to satin textured shorts, the overall vibe of the outfit can be a bit too sexy, especially for certain settings or occasions, mainly due to the romantic vibe associated with the texture.
5. If you are busty, you may want to wear the trend in the form of the robe or shorts. The reason is that if you're working with satin, the sheen and loose fabric design can cause your bust to appear much larger than it actually is, offsetting the rest of your body's proportions.
6. If you have fuller hips and a booty, you may want to avoid the shorts, unless its length is past the widest part of the hips. The reason is not only will it make them appear larger and fuller (if that's not what's desired), but it can also ride up, making the shorts shorter, which would be further exaggerated if you chose to wear heels with it. Instead, you can opt for either the button down shirt, cami or robe styles that highlight the upper body.
7. The most flattering item in this trend is the robe; it will flatter every shape by streamlining the entire body.
SHOP THE PJ PIECES IN THE SET!

So, tell me, what are YOUR thoughts on this trend. Would YOU personally wear your pjs in public and if so, how? Thanks so much for stopping by my dear friends and I hope you have the most amazing day ahead!
XO,