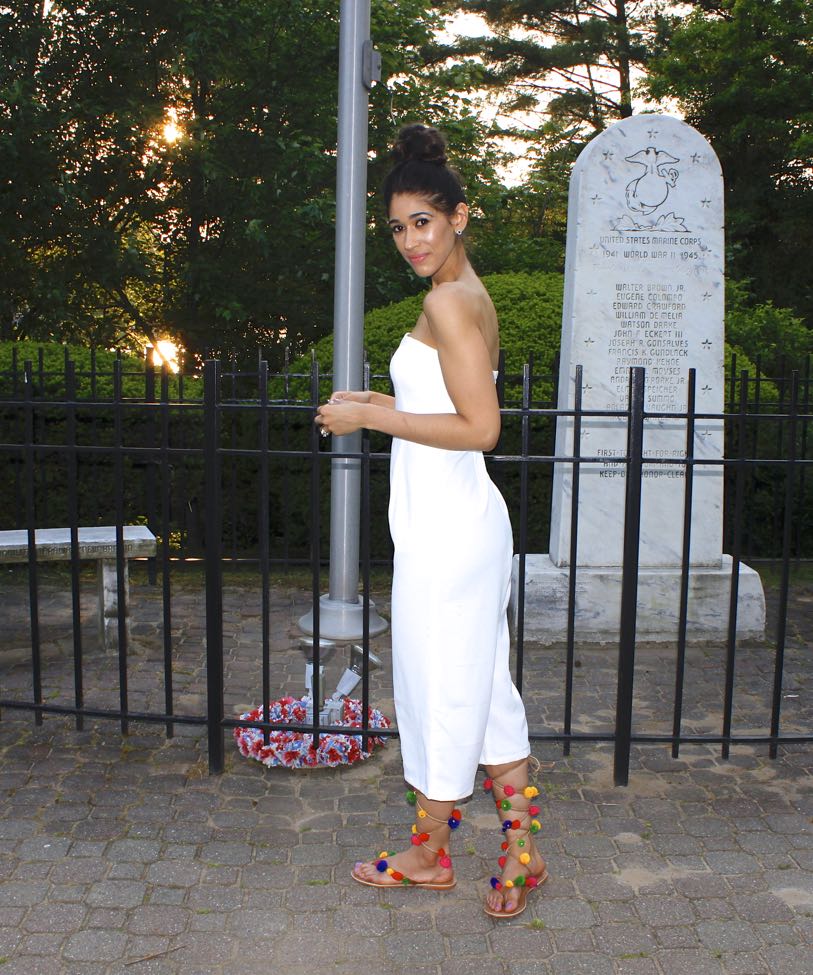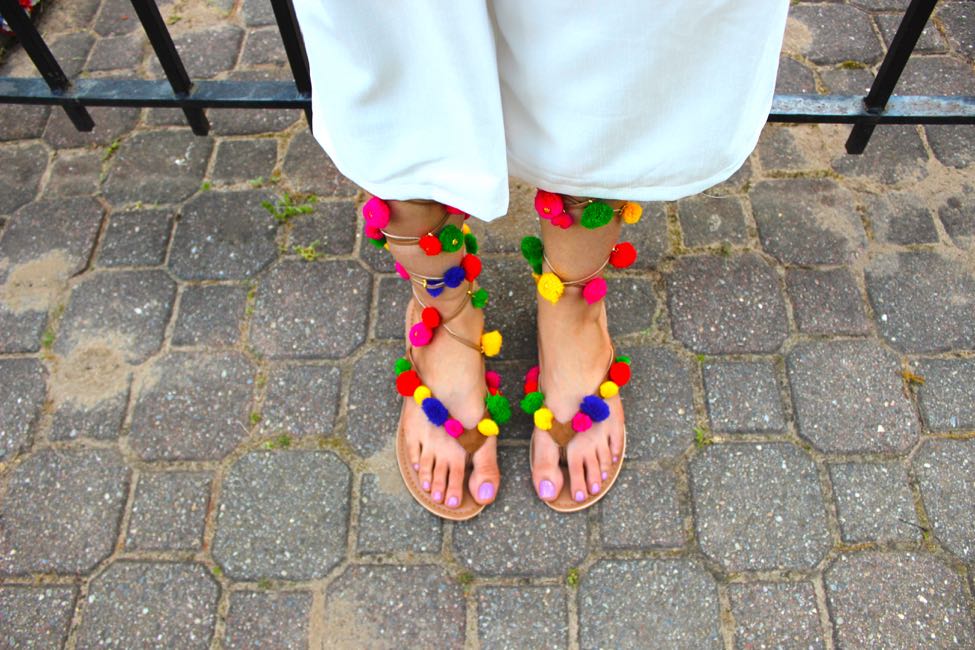 GET THE LOOK!
Jumpsuit: c/o Tobi (HERE) // Belt: off a dress (similar HERE) // Sandals: Glamorous (sold out-similar HERE)
Happy Memorial Monday, dear friends!
First and foremost, I want to express my gratitude for all the men and women who have served this great country, the United States of America, to ensure that we would be able to live in a country that has the opportunities and freedom we all enjoy today. The freedom that I and all of my fellow Americans enjoy each day, that we can so easily take for granted, certainly did not come free. Many men and women gave the ultimate sacrifice, their lives, and for that I'm truly thankful.

Today's outfit is one that's not in your face patriotic, yet it does have hints of our country's colors, red, white and a few pops of blue in the pom pom sandals, which are so cute and fun, I love them! I will say this, however, if you have full calves (which I have) you may not like this version of the trend in gladiator form. They can make your calves look larger, so if that's something you wish to avoid, I'd suggest opting for a pair that lace up low around the ankle instead.
Now, let's talk about this jumpsuit! I had been wanting to try out a pair of culottes for a while, but was kind of on the fence because for girls that have hips, like myself, they can just make the whole lower body appear really wide. I figured I'd try them out in a strapless jumpsuit, a much more flattering option because the complete exposed neckline causes the upper body to appear wider, counteracting the visual weight the culottes add. If you have wider hips and don't want them to appear wider and really want to try a pair, I'd suggest either a jumpsuit like this or wearing a form fitting off the shoulder or bordot top with a pair of culotte pants.
I hope you're all having a wonderful day, my dear friends! Enjoy the rest of the holiday and I'll "see you" here tomorrow with another post!
*This post is sponsored by TOBI.com. Check out their latest styles and receive 50% off your first order: Maxi Dresses & Midi Dresses!
XO,