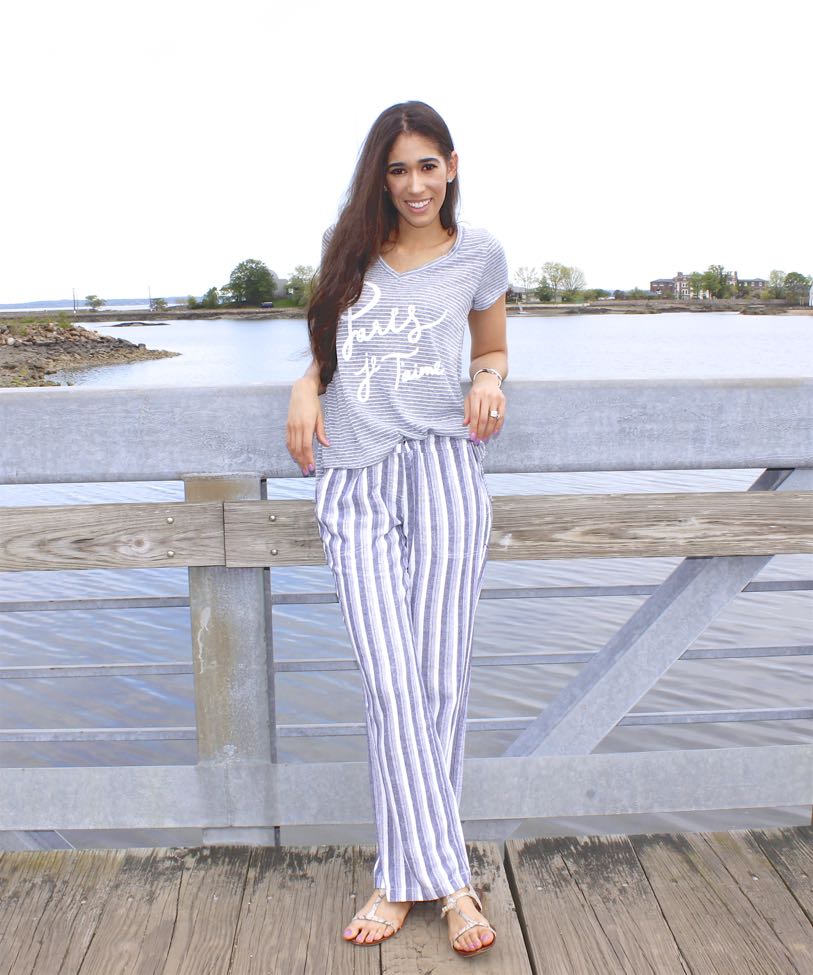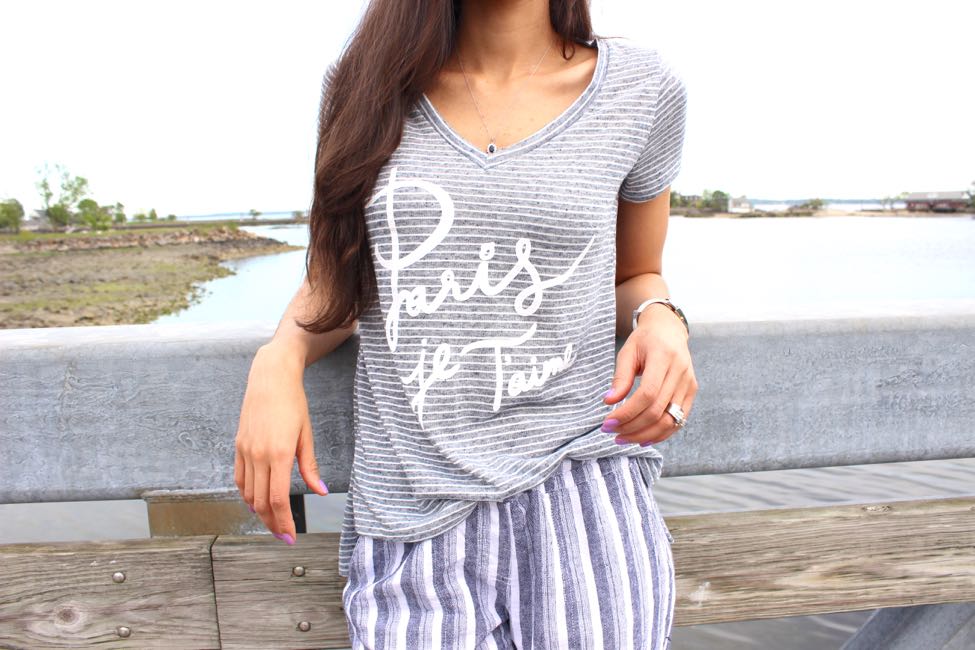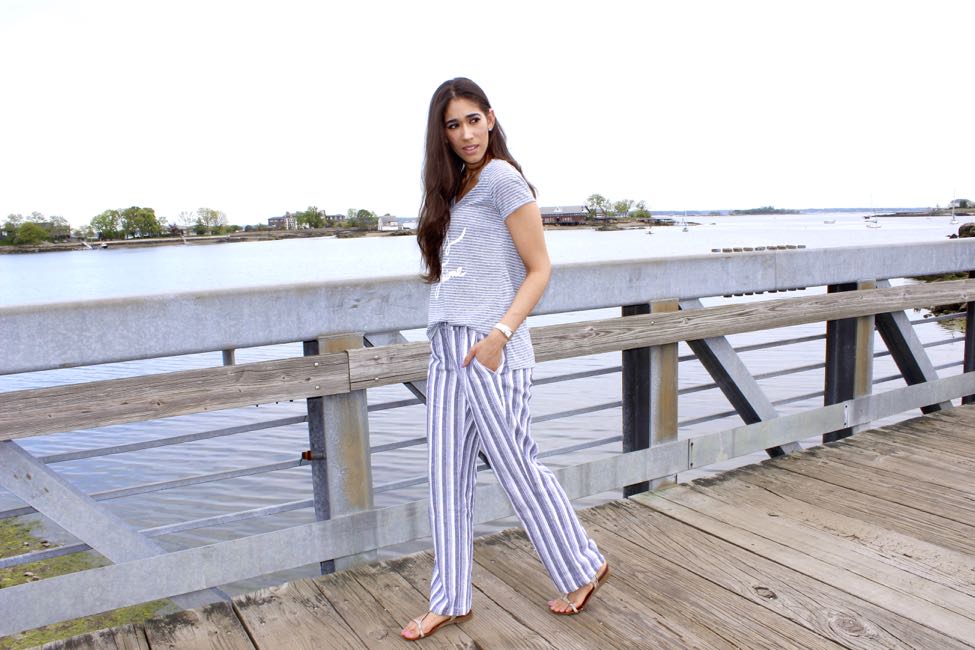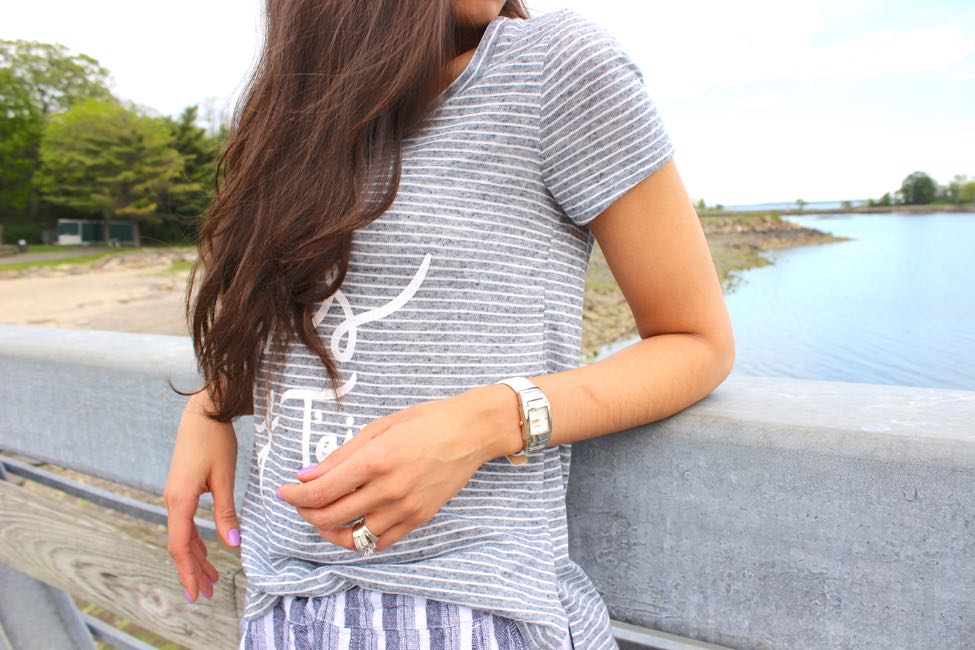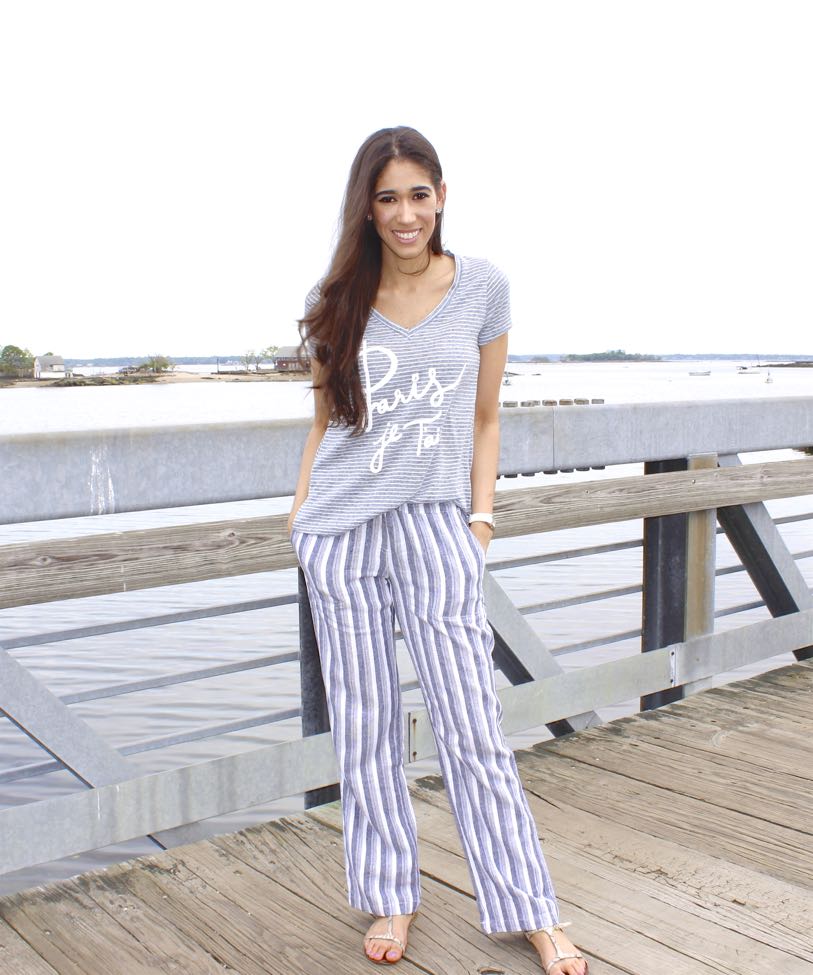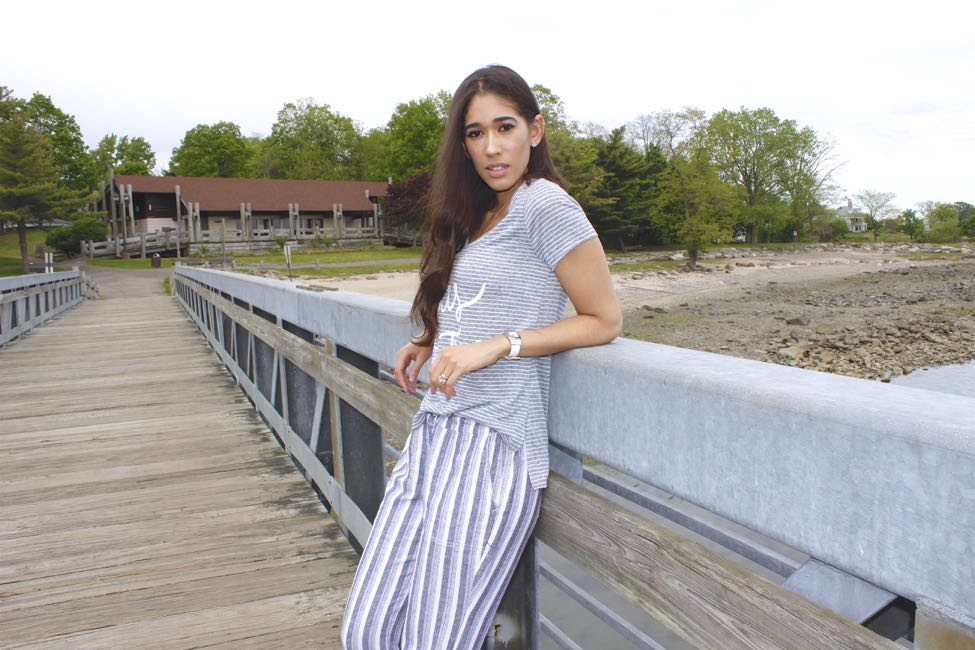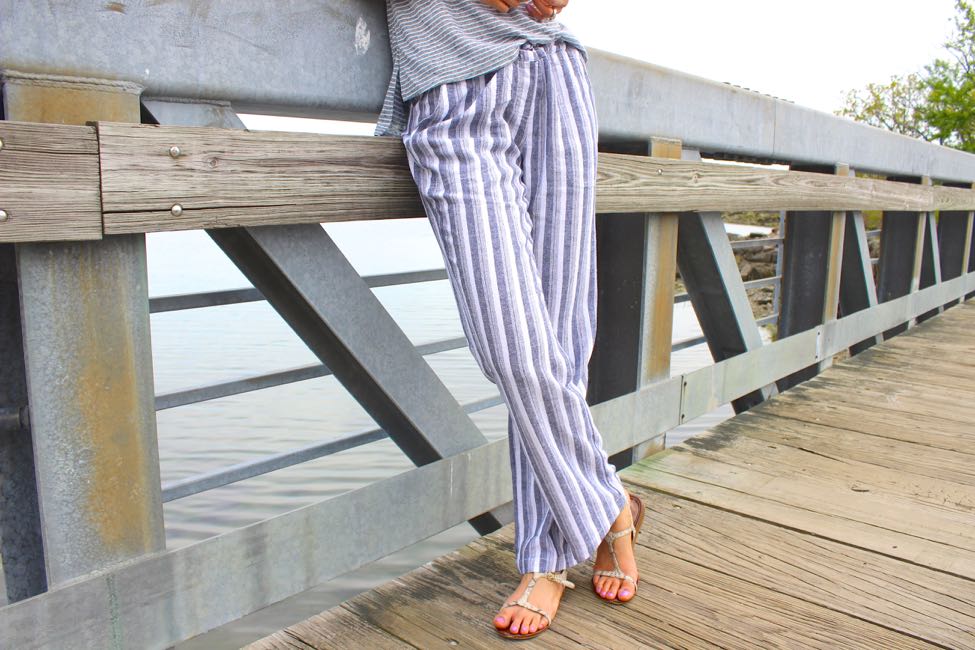 GET THE LOOK!
Shirt: W5 (similar HERE) // Pants: Per Se (similar HERE) // Sandals: Similar HERE // Watch: Kenneth Cole (similar ON SALE HERE)

Happy Friday, beautiful friends!
It's finally starting to warm up around here (New York) and you have no idea how happy I am about that, seriously! We haven't had much of a spring at all and here we are only about a month left until the official start of summer, crazy! Well, I'll take it, as disappointed as I am. I love feeling like I've experienced the best of each season, but it is what it is, Mother Nature doesn't play by the rules apparently, haha.
Today's look is very relaxed, stylish, extremely comfy and perfect for the Memorial Day weekend! You guys, I'm obsessed with these striped pants! I actually purchased them the same time I did the striped graphic tee and I knew right then and there that I wanted to combine the two into one look for a trendy stripe on stripe outfit. Remember in yesterday's post on 'The Most Flattering Striped Tees That Flatter Your Upper Body', I mentioned at the end how there are ways to style a striped top that may not typically be the most flattering for us, in a way that totally works?! Well, today's outfit is a prime example of doing just that! As stated in the post, thin condensed stripes, like the ones in my tee, will make the area appear smaller. If you don't wish to create this effect, but come across a tee that has a graphic of some sort on the shirt as well, it will help to visually counteract it. This is why I seek to always showcase different variations of trends (and classics) with ways to style specific pieces because there is almost always an exception to the "rule" (I use this word loosely) when it comes to fashion and styling. I don't want you to ever feel that something is completely dismissive because of your body shape, height, or skin tone. There is always something that can be added or altered by working with different styles or variations to allow it to work with you and not against.
I hope you enjoyed and felt inspired by this post, my dear friends! I wish you a very happy Memorial Day weekend!
XO,