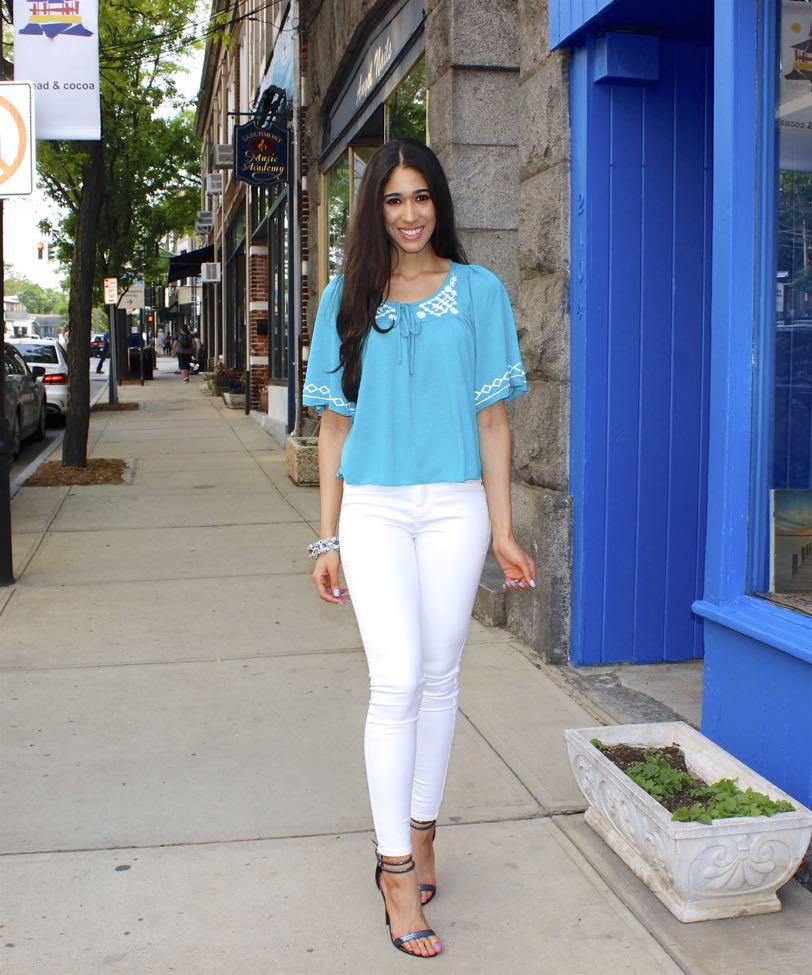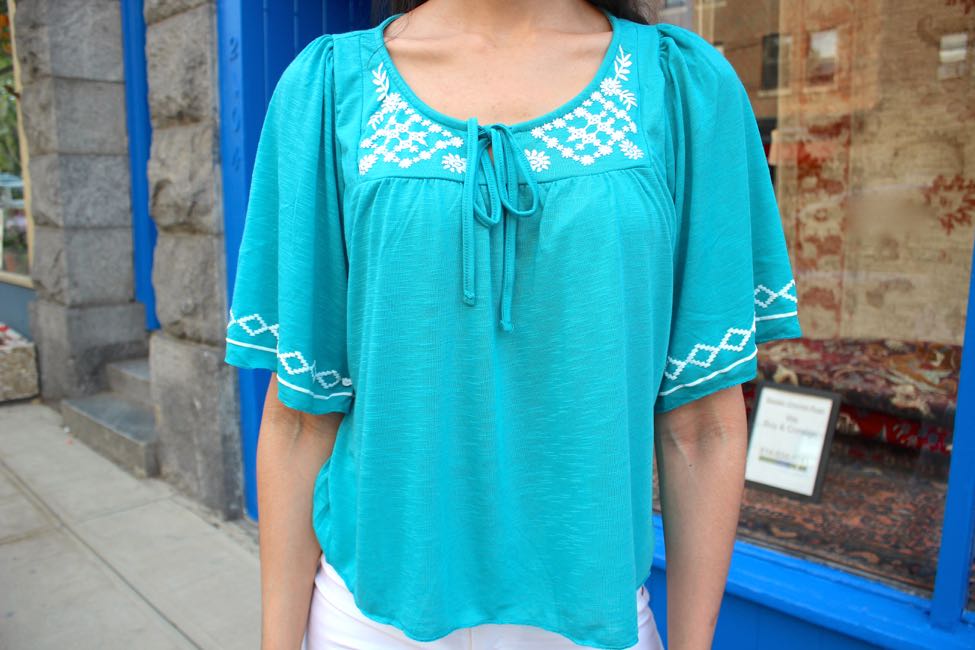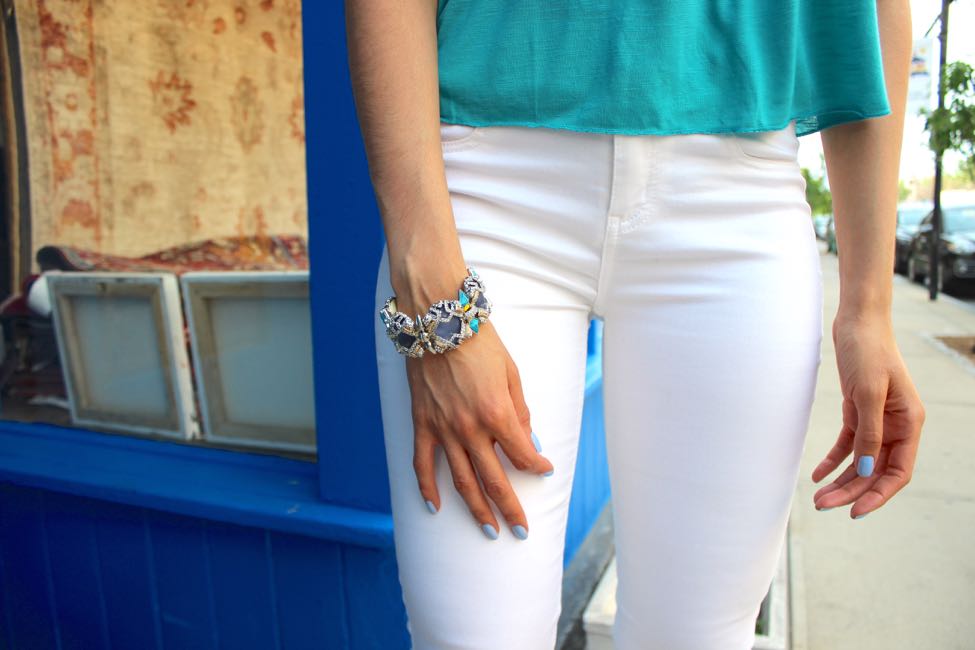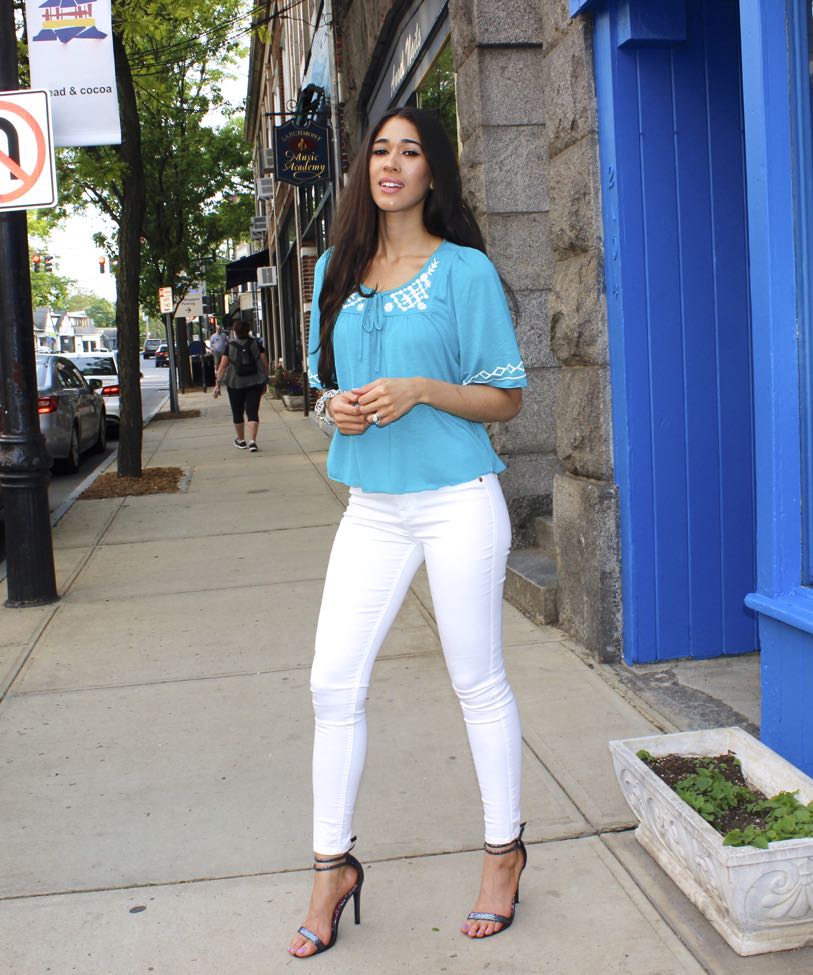 GET THE LOOK!
Top: c/o Almost Famous (ON SALE HERE!) // Pants: Marshalls (similar HERE) // Sandals: Missguided // Bracelet: Alexis Bittar (similar ON SALE HERE)

Happy first day of June, my beautiful friends!
Can you believe it?! June, we're in JUNE! Wow. I won't even get into my whole monthly, which feels more like weekly, spiel on how time is literally flying before us!
Last week, we discussed how embroidery is one of the season's popular trends, in which I also shared some suggestions for wearing them according to your body shape (check it out here in case you missed it)! Today's look features the detail in this peasant top, a style that I'd personally suggest if you want to add some visual weight and interest to the upper body, since it's so voluminous, and one you may want to avoid, if you're not looking to do so. The top is a very casual piece in both texture and style; I wanted to dress it up a bit, so I went with a pair of white high waisted pants and heels. I opted for white because it worked perfectly with the embroidery in the shirt and selected shoes that mirrored the color of the top itself. I always say that an easy, no fuss approach to styling printed or multicolored pieces is to use the colors in them as a guide by adding other pieces that are within the same color palette. This will always ensure that an outfit will look clean and polished and perhaps like there was more effort put into the styling process, it'll be our little secret that we really didn't, haha!
I hope you like the outfit and that it gave you some ideas in either styling a top that you have that's similar or perhaps a color combination, aqua and white are such a refreshing duo! Thanks so much for stopping by, my dear friends, and I hope your day is as fabulous as YOU!
XO,