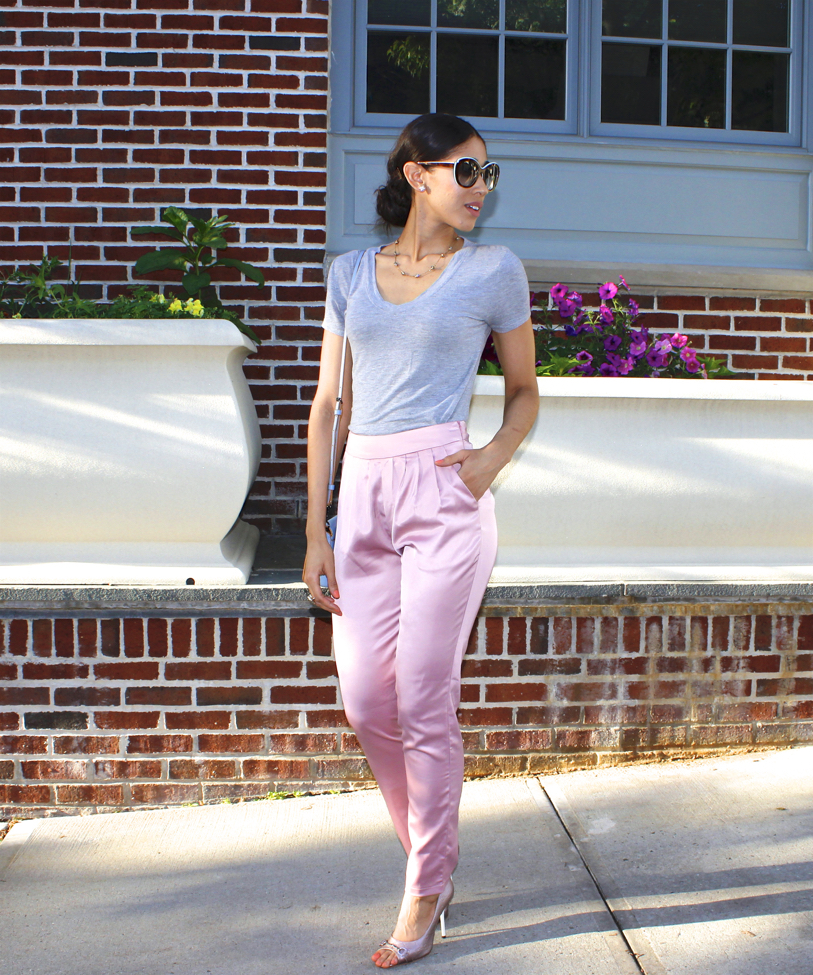 Happy Friday, beautiful friends!
Who's ready for the weekend!? Rhetorical question, haha; I'm sure we all are!
I've purchased these pants over two years ago and each time I've featured them here on the blog, it's always been a rather dressier outfit (here, here, here). This time around, I decided to pair them with a simple, plain grey tee, minimal accessories, with some pops of blue. Since the satin fabric has a luxurious, dressy vibe, I like how it makes the entire outfit look more dressed up, though it was very effortless...