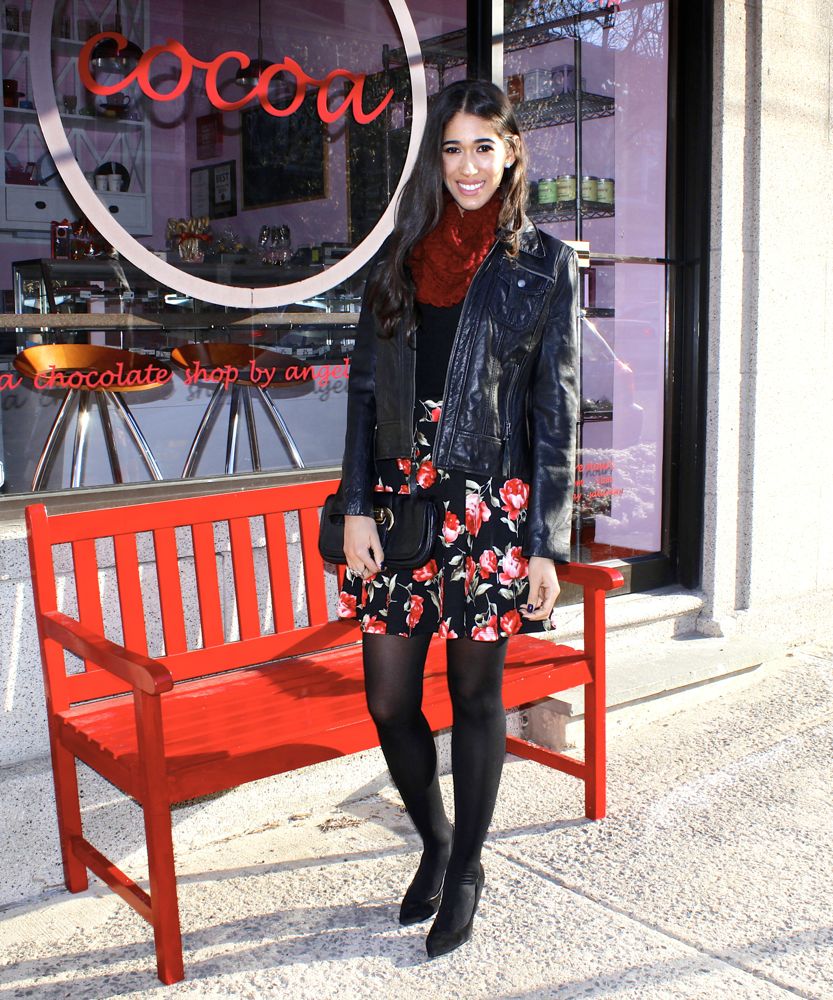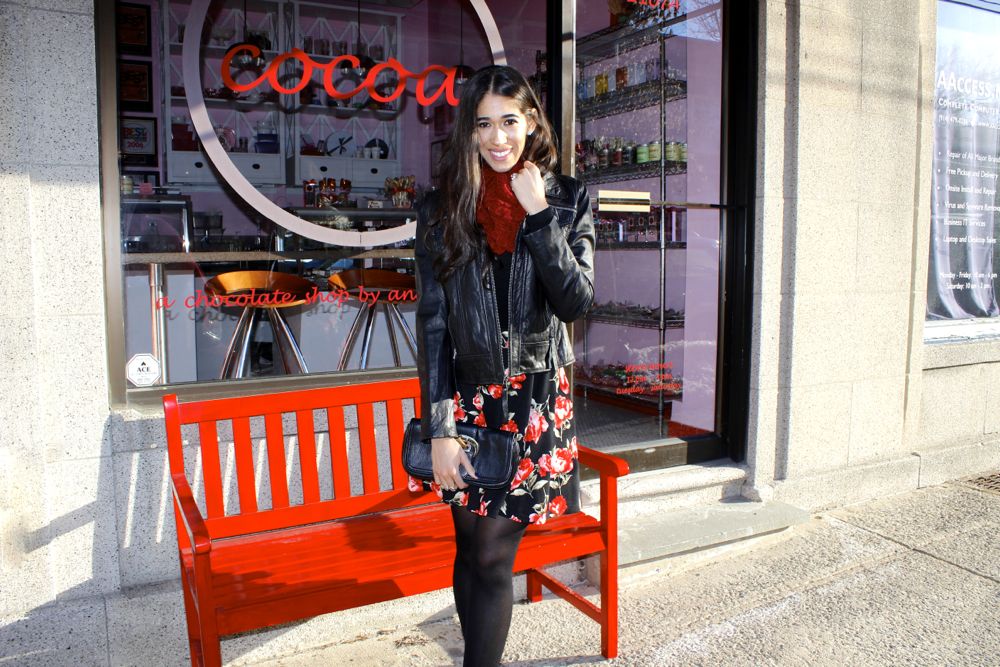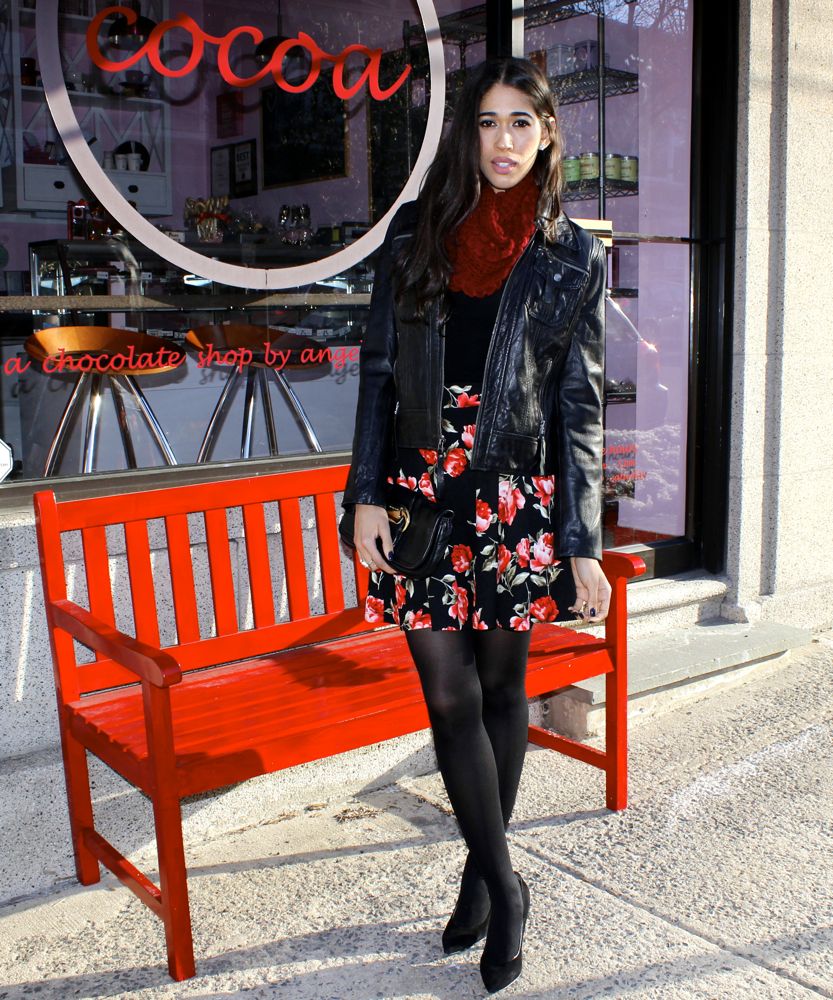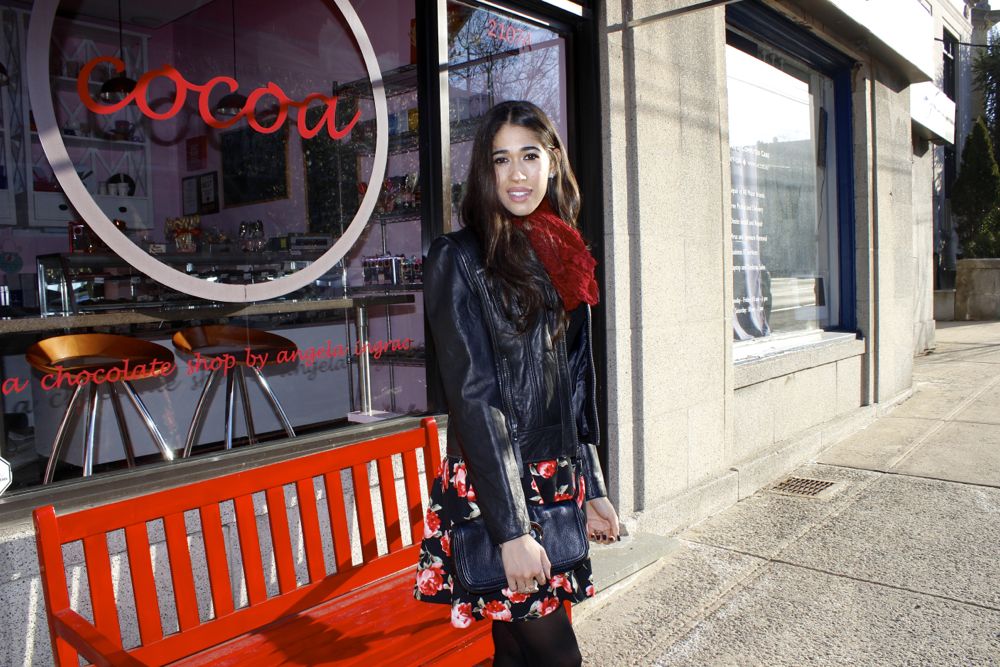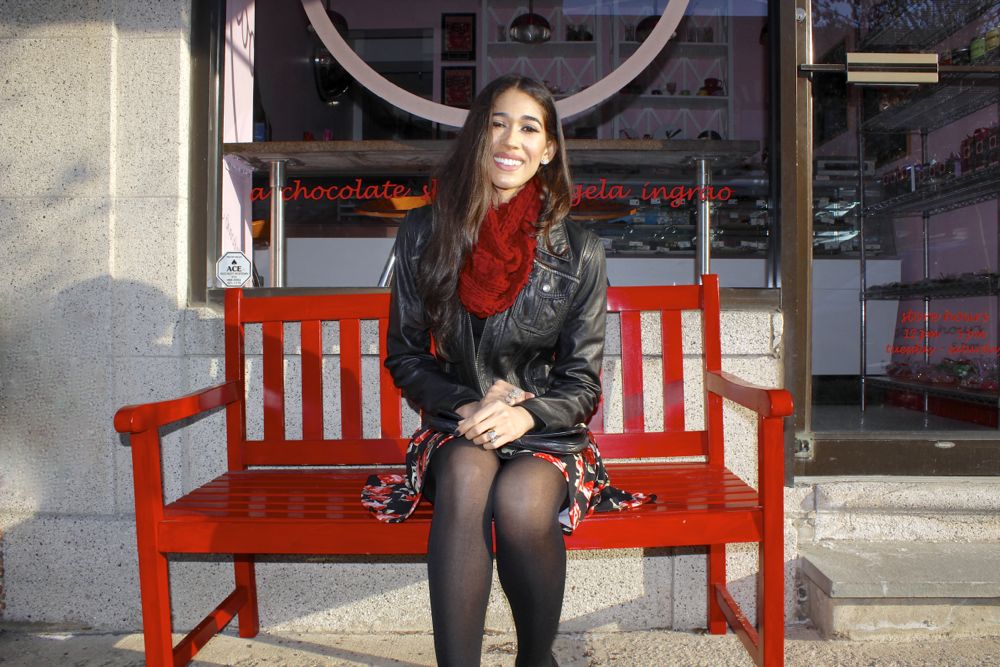 GET THE LOOK!
Leather Jacket: Michael Kors // Scarf: c/o Shop Priceless (similar ON CLEARANCE HERE) // Skirt: Marshalls (similar styles HERE , HERE & HERE) // Clutch: Michael Kors (similar HERE) // Heels: Nine West (ON SALE FOR UNDER $50 HERE)

Happy Friday, friends!
With Valentine's Day right around the corner, I wanted to give you all an outfit idea perfect for the occasion, for either your date night or girls' night. This is a holiday all about love, so darker floral prints, hearts and kisses are certainly welcomed! As you can see, I opted for a rose printed skater skirt (also worn here), combined with black pieces, including a sleek leather jacket. I felt it not only added warmth, but also created a stylish-romantic mix, with a city girl flare, which I loved. If you want to add more of an edgier contrast to the romantic feel of your floral print, then I'd suggest a moto jacket instead. If you don't have a floral printed skirt, no worries; if you have anything that has a floral print, particularly one with a darker base, it would create the same effect. I feel those that have a darker base have more an an intense feminine feel, as opposed to the lighter ones, we typically see in spring, that have more of flirty feminine vibe. With that, you don't have to wear a print at all, but could instead wear colors that are synonymous with the day, such as any shade of red or pink, even if it's just in the slightest form, such as a lip color, purse or pair of shoes; you don't need to feel as though you have to go over the top!
I hope this post gave you some ideas in creating your perfect look for Valentine's Day! Do you have any special plans with your babe or girls?! Thanks so much for stopping by and I hope you have a wonderful weekend, my dear and beautiful friends!
XO,