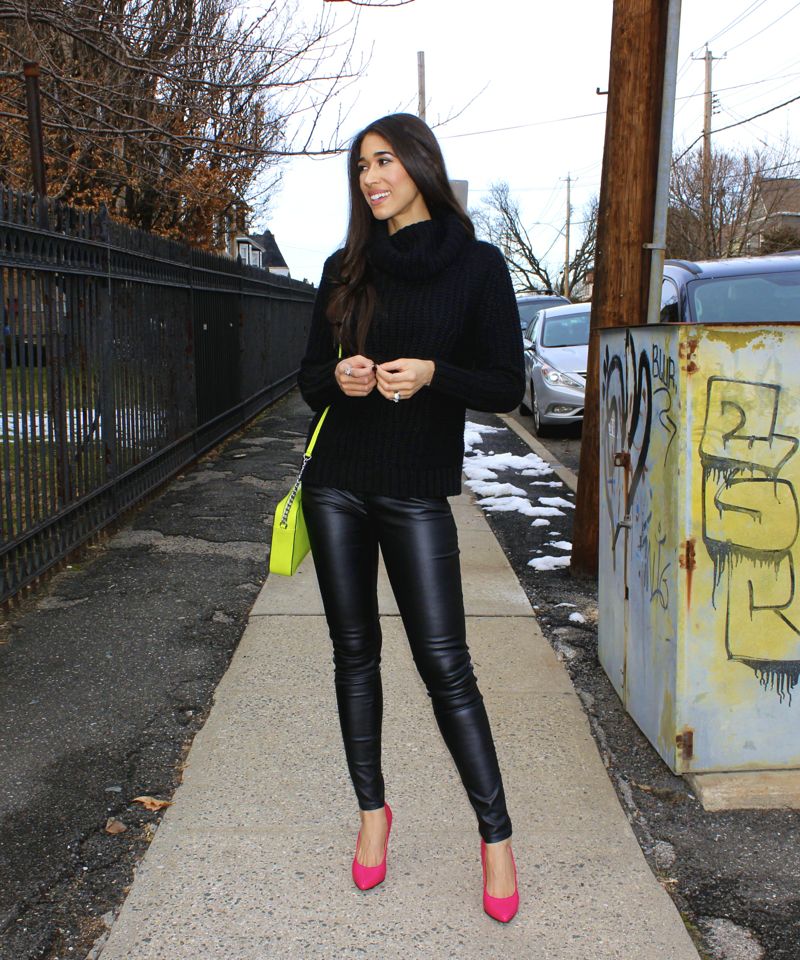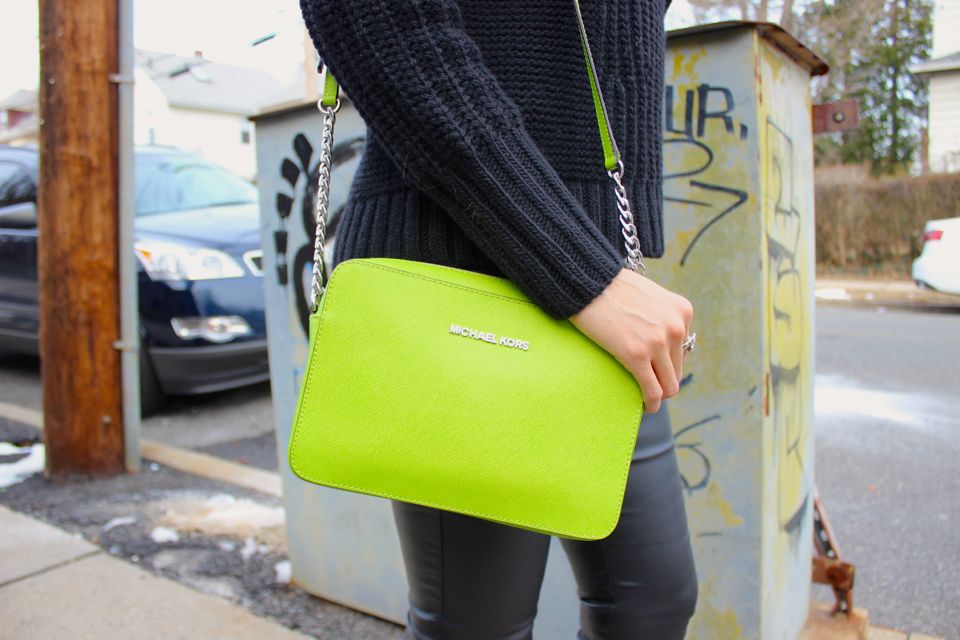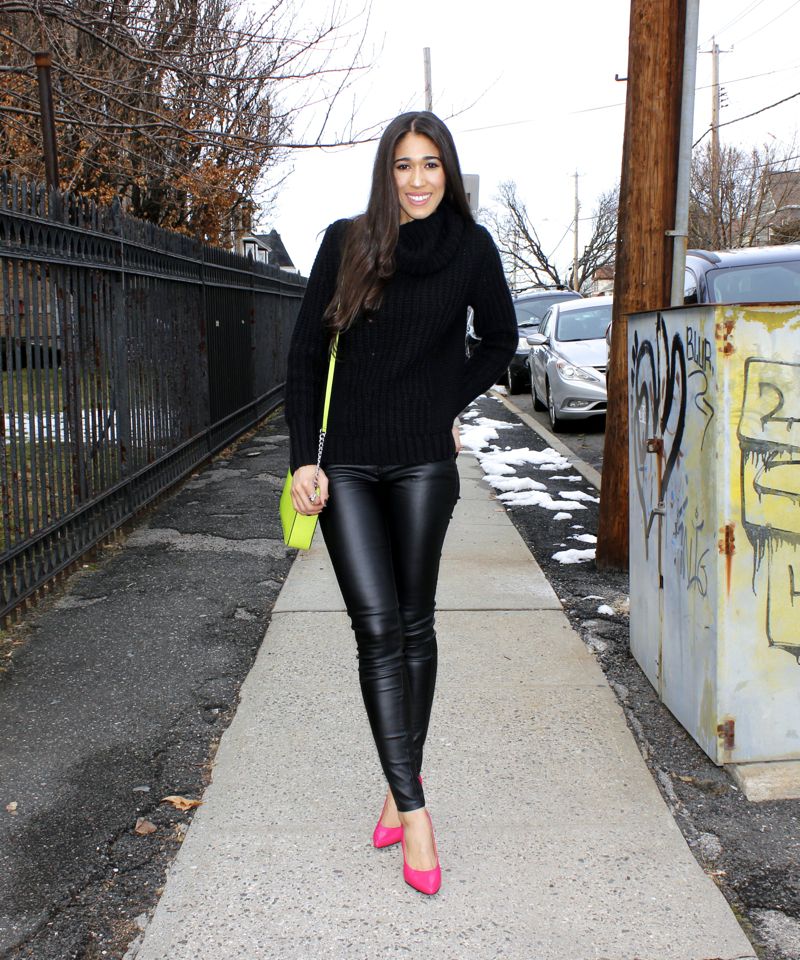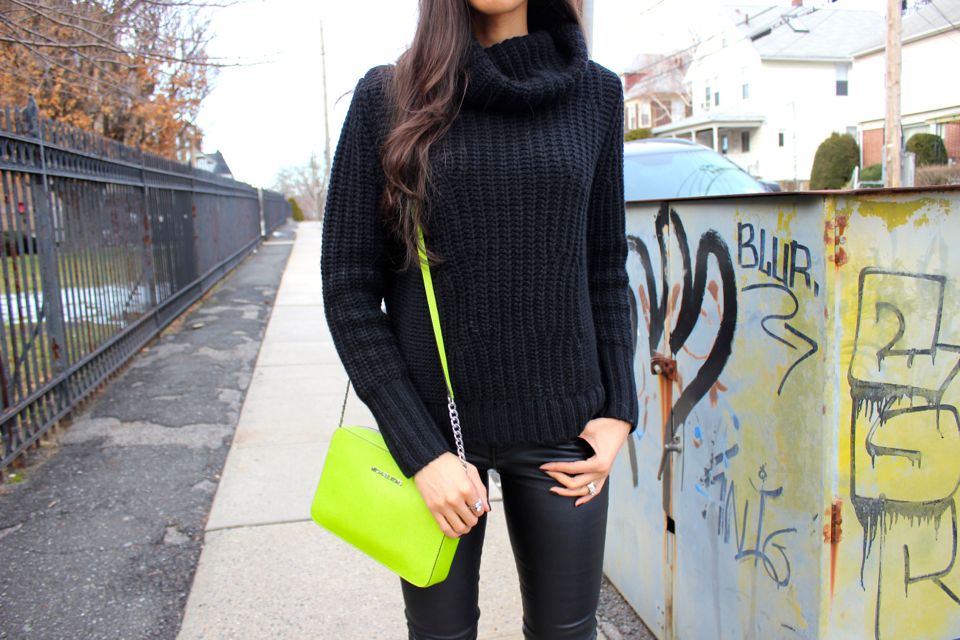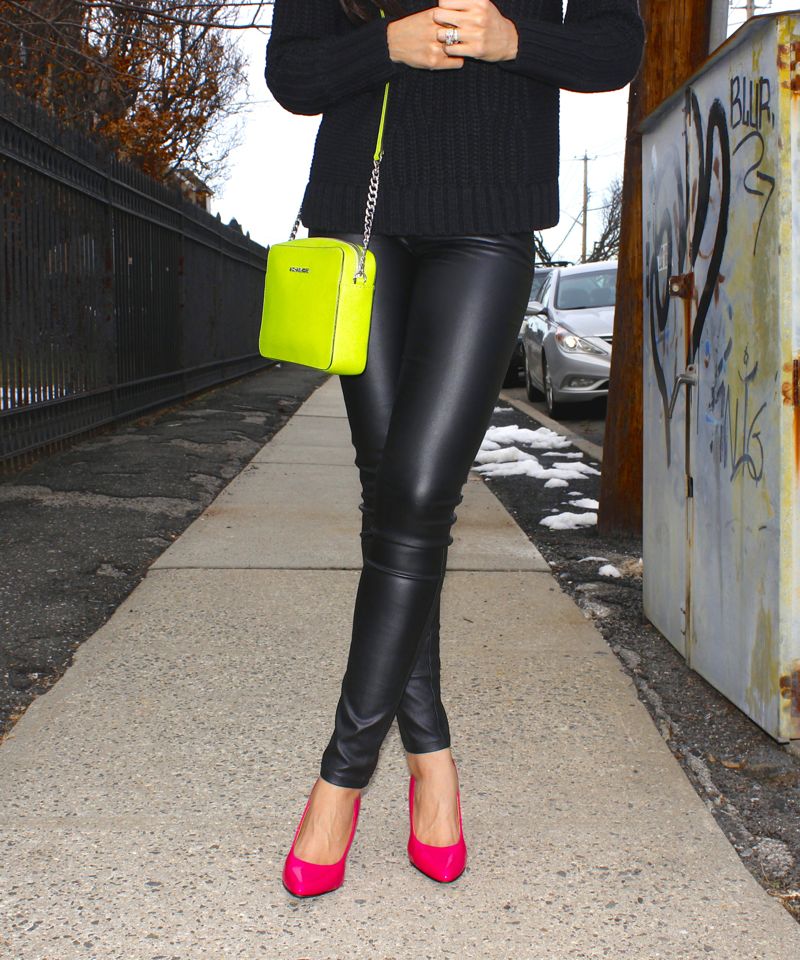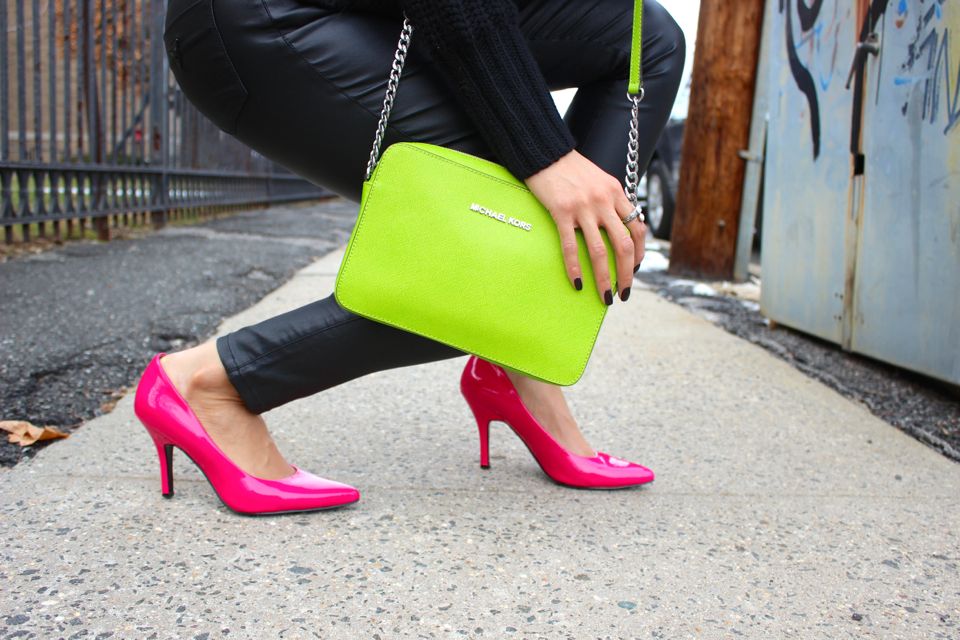 GET THE LOOK!
Sweater: Banana Republic (ON SALE HERE) // Coated jeans: GUESS (similar ON SALE HERE) // Purse: Michael Kors (similar HERE & HERE )

Happy Monday, beautiful friends!
During the winter months, many of us tend to wear darker neutrals, most commonly black. It easily becomes a go-to for a number of reasons. First, it's super easy, looks great on nearly all skin tones and can easily camouflage any post holiday weight gain (sigh, why did that turkey have to be so darn good). While you're guaranteed to always either look chic or like the coolest girl on the block ala Danielle Bernstein, it can also become a little....boring, even for the most devout neutral, minimalistic lover. While you may think that there are only so many ways to wear all black, there are quite a few ways you can help spruce up your #allblackeverything look. I've mentioned in previous posts how I love to mix up the textures in my outfit when I'm wearing monochrome, which I've done in this look. I combined a chunky wool blend knit with sleek black coated jeans, a perfect fuse of casual and edge, suitable for any age or body shape.
In addition to the mix of textures, I also love to add in pops of color, most commonly red because it just adds a bit of luxe to the look and I often think of it as the finishing touch, like a red lip. But, there are times when I like to be a little more playful and that's when my beloved '80s neon comes into play. My favorite way to wear neon is in accessories, such as a purse and/or pair of shoes. I think they're perfect ways to add the point to you exclamation and look great during both the winter and summer months especially, as they truly pop against darker colors, such as black, in the winter or against bronzed skin in the summer. When adding them to your look, I'd suggest limiting your pieces to one or two, so they'll serve more as an accent(s) piece as opposed to the sole focal point.
What do you think of the look? I know that neon can be a bit intimidating, but I assure you can pull it off if you add just a pop or two. Thanks so much for stopping by, my beautiful and dear friends; I hope you have the best possible start to your week!
Xo,