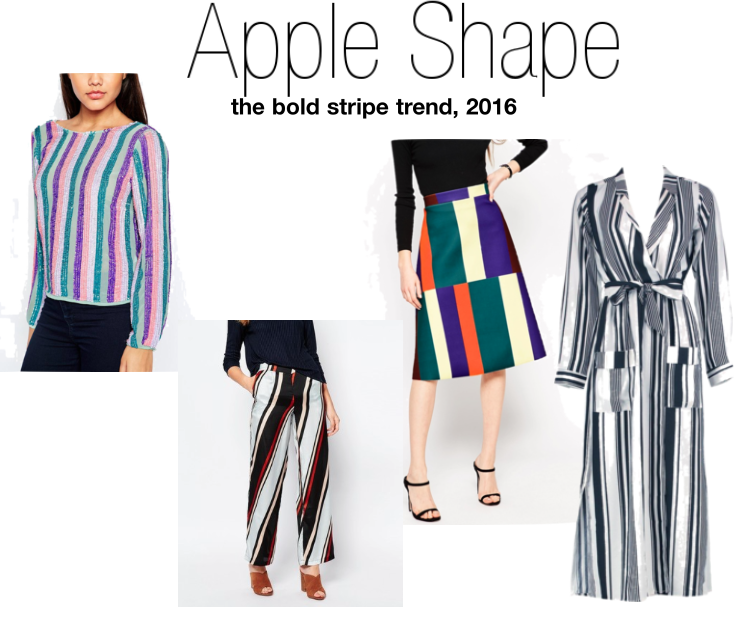 For the apple shape, consider wearing vertical stripes on the top portion, to prevent added width to the bust and midsection. For the bottom, try going for large stripes, which will add more visual weight to the legs. If you're eyeing a one piece where the direction of the stripes are consistent, try going for a v-neck or belted style that will help to lengthen the neck area, flattering the bust, and cinch the waist.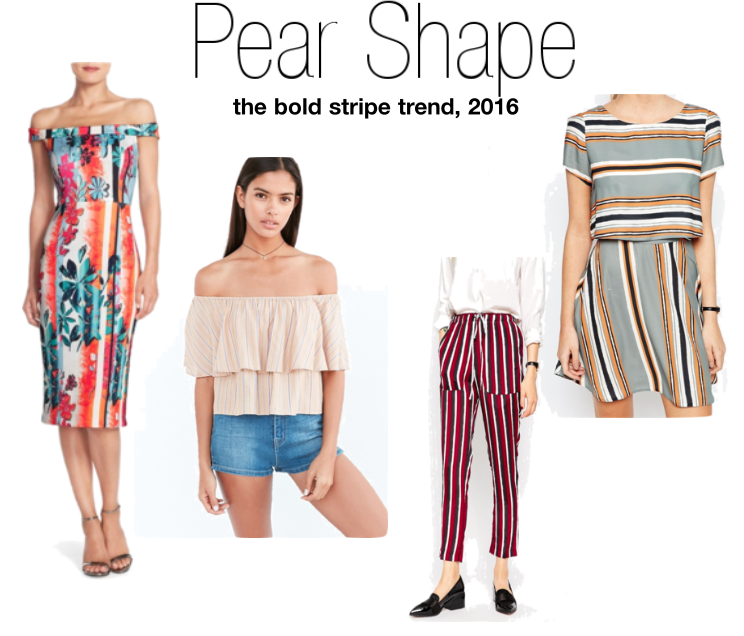 If you're a pear shape, I'd suggest trying horizontal stripes on the top that will help to visually widen the upper body, balancing out the hips; you can also opt for an off the shoulder style to help widen the shoulders. To avoid added width to the hips, opt for vertical stripes on the bottom portion.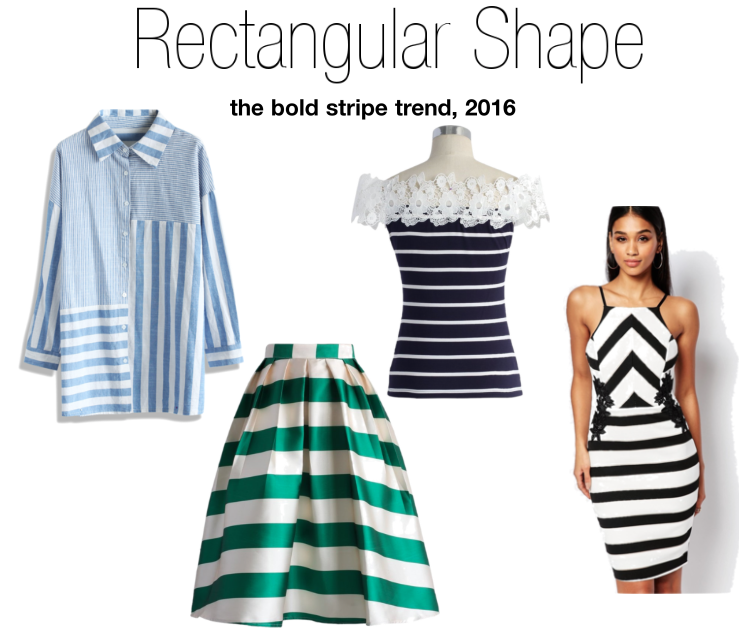 If you have a rectangular shape, I would suggest you consider stripe pieces in more feminine silhouettes because if the piece is rather boxy, it will make you appear boxier, too. Since button ups can have a bit of a menswear feel to them, depending on how they're styled, I'd suggest a more fitted shirt or one that has a mixture of stripes in various directions, as seen above.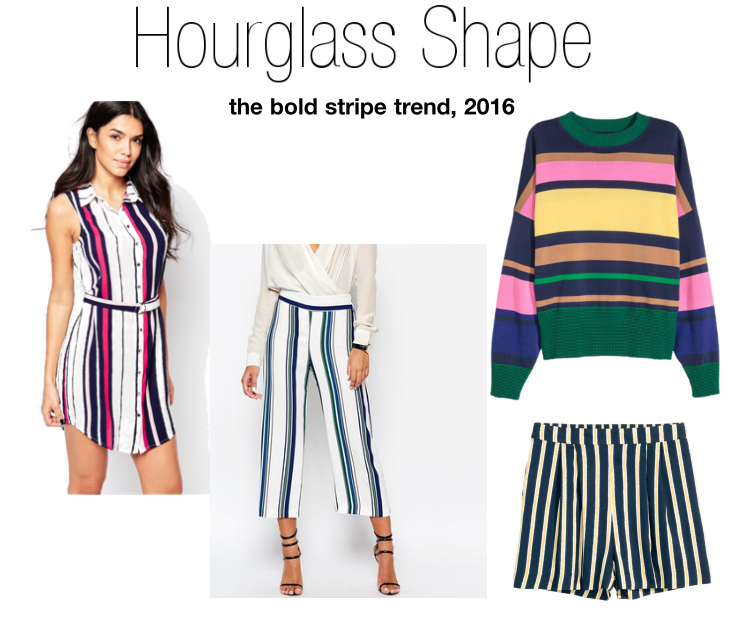 For those of you who are hourglass shapes, you could experiment with stripes in various sizes and directions, just keep in mind that the thicker the stripe, the more visual weight is added to that area.
SHOP THE PIECES!

Happy Thursday, beauties!
According to Phil, the groundhog, Spring is coming early and that means that we can start to play around with all those fabulous trends we've been seeing all over the runways, including the bold stripe trend! Now, stripes are more of a classic in my book, but this season, we're seeing different variations of them in larger sizes, horizontal and vertical, as well as more colorful combinations; definitely a more fun and interesting take on the classic black and white! Some of us may think that we can't experiment with this trend because "stripes don't look good on me, they make me look wider, larger, shorter", etc. etc. The thing is that there are more trends that we could actually wear and work with in some way, regardless of our shape, allowing us to feel trendy and have more fun with our styling, including stripes! Hopefully, today's post will give you some ideas on how you could sport the trend this season in a way that will have you feeling confident in knowing that it looks great on YOU! As always, if you're not sure of which body shape you have, watch my video on how to measure to determine your body shape, so I can help :)
Thanks so much for stopping by and I hope your day is as amazing as YOU!
Xo,