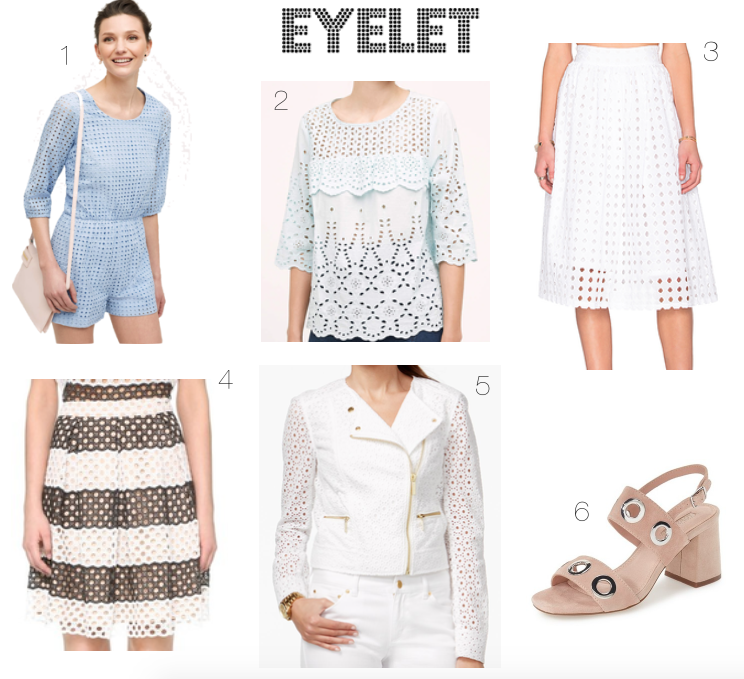 SHOP THE SET!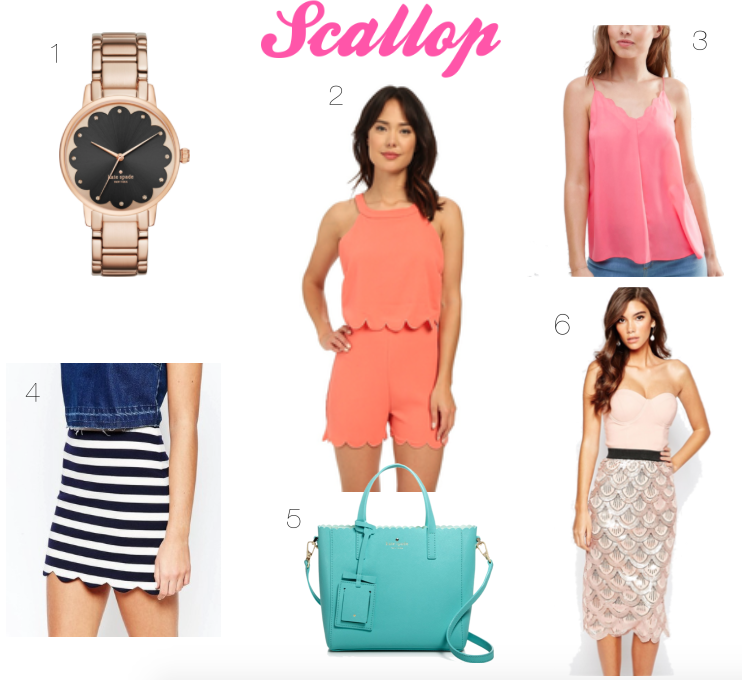 SHOP THE SET!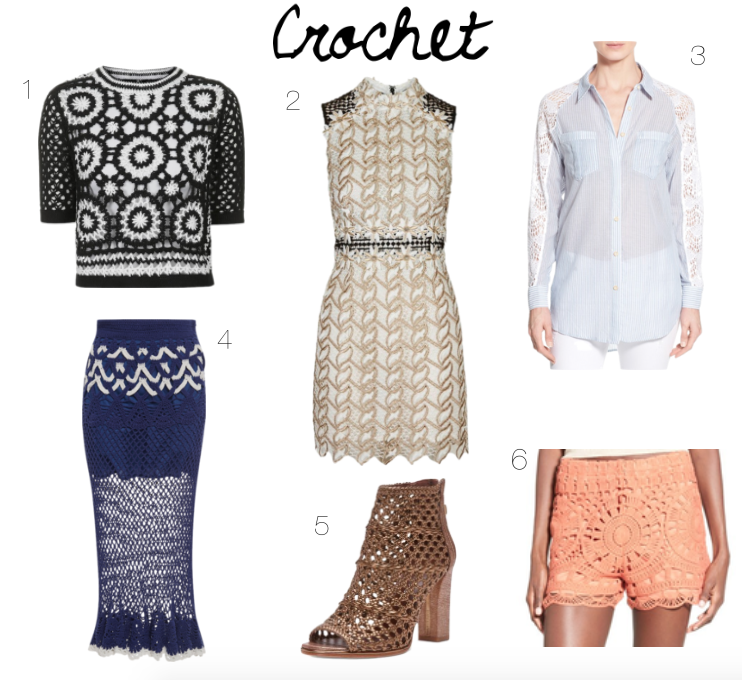 SHOP THE SET!
Happy Tuesday, my dear friends!
There have been a number of fabric designs that have become synonymous with summer, three of which we'll be discussing today because they're also amongst the most trendy this season!
Remember a couple of weeks ago I mentioned how some of this season's "trends" are really classics in disguise? These three are no exception! I feel what classifies them as trends is that they've somewhat been reinvented, which I hope the pieces I've shared here demonstrate; I really searched high and low to share some unique spins on these must-haves for the season!
Let's first discuss eyelet and crochet, which are so practical for the warmer (hotter) months because they're so breathable! The perforated holes in the fabrics allow access air in and out, preventing you from becoming hot, sticky, and irritated (so me when I'm hot)! Often times, eyelet is combined with cotton fabrics, which I shared in my 3 All Natural Fabrics That Will Keep You Cool All Summer Long post, as the best fabric of choice on those hot summer days. It naturally has cooling properties and when coupled with eyelet details, you're sure to not only keep cool, but look cute, too!
Crochet has come a long way, as we no longer equate it with our grandmas knits that we weren't particularly fond of wearing, sorry nana (perhaps you had a very fashion forward nana!?). Now, we think beach and boho chic! I love the beach as much as the next girl, so I also love to carry those vibes with me wherever I go all season long, which is why I selected pieces that you could wear outside of the beach or perhaps to events near the water!?
I would have to say the most unique crochet item I've seen so far, is this crochet sleeved button down shirt. I mean, how unique is this?! You can definitely get away with wearing it at the office, transitioning easily to plans you may have after work. I also have a similar pair of crochet shorts to the ones I've featured in the set, which you can take a look at here, for an idea on how to wear a pair coral crochet shorts this summer or coral in general!
Lastly, I shared a style that's reminiscent of sea shells, at least to me, and that's scalloped hems and details. I only ever equate this style with the summer because like I said, it really does give me that beachy vibe. I also feel that it provides a slimming and flattering effect, but I can't put my finger on why that is exactly. Have you noticed this, too?
So, if you've been looking for some pieces to add into your summer wardrobe, I hope that this post inspired you and pointed you in the right direction. Like I mentioned, though they're all trending now, they really are season staples to not only exude summer vibes, but also keep cool, specifically eyelet and crochet!
I also grouped each into a separate category, providing general selections, but if you'd like me to share a separate post for one or all of them, according to what I'd suggest for body shapes, then let me know in the comment's section and up vote another comment if you see it requested, too, and your wish is my command!
Thanks so much for stopping by, my beautiful friends, and I hope your day is as amazing as YOU!
XO,