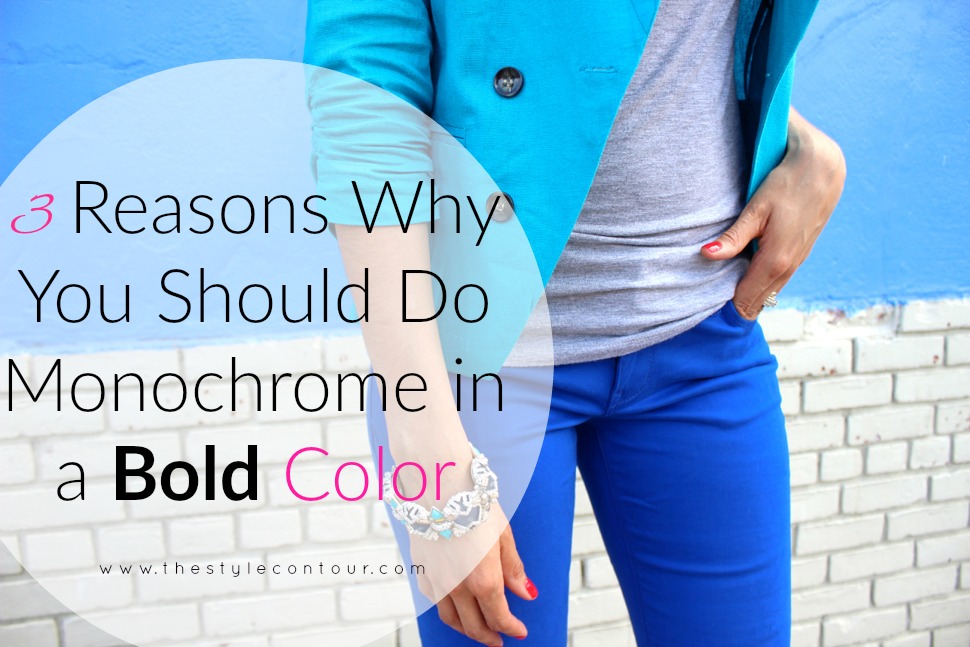 Happy Friday my sweet friends!
I hope you all had a great week; I'm beyond ready for the weekend. As I mentioned in Wednesday's post, Eddie hasn't been feeling well and neither has my mom. With two of the people that would typically be helping me out the most at this time in my pregnancy not feeling well, it's been a bit of an overwhelming week to say the least. Anyone who knows me well knows that I love to cook and I typically make vegan meals during the week, but sometimes they're not all that quick and easy. That said, it's been one of those pasta and whatever else that requires as little time as possible kinda weeks, yup!
Anyway, today, I'm sharing a few reasons why you should try a bold monochromatic outfit. It doesn't take much convincing to wear an all black or even an all grey outfit because the colors are known to be safe and flattering, but what about a full on hot pink or blue outfit? I'm sure you're nodding or tilting your head thinking, girl, I don't think so, it's a bit much for me or I don't think I can pull that off. Well, you can my friend, you most certainly can and here are some reasons why you should consider it: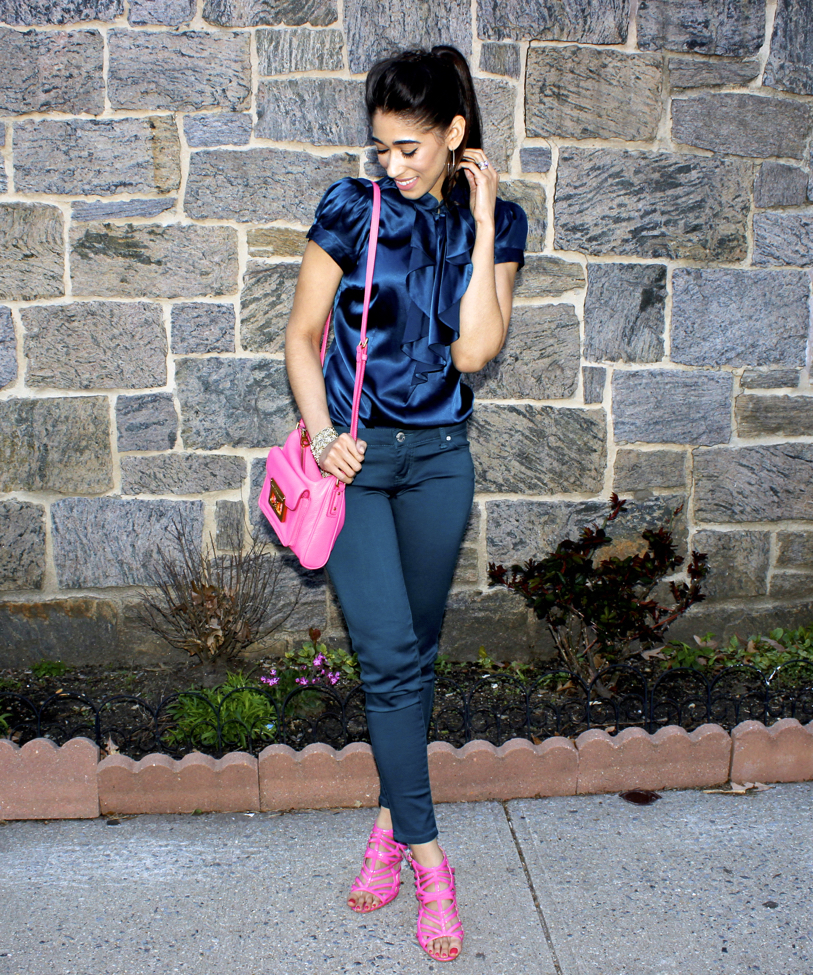 1. It Makes You Appear Taller
As many of you may already know, when you wear a color, any color, from head-to-toe, it makes you appear taller because there isn't anything visually to "break up" or distinguish where exactly your torso ends and legs begin, thus making you appear much taller. With this styling method, you can easily ditch the heels and opt for pointed toe flats instead to create the same visual effect. Of course it won't give you the physical height that heels would, but it's a great alternative, especially if you don't like to wear heels or can't.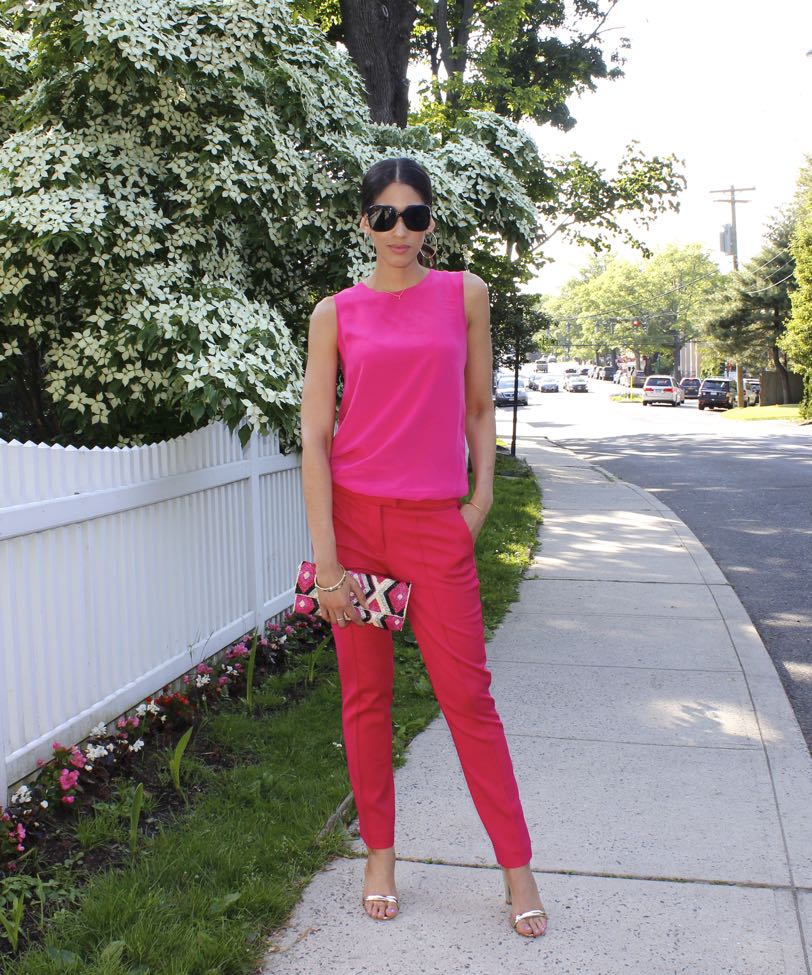 2. It Highlights Your Curves
Though wearing all black can create the same effect as mentioned above, it also has the tendency to visually slim you, which many of us love and appreciate. But what if you want to showcase all your efforts in the gym this past winter? A head-to-toe bold monochrome outfit will do just that. If you're proud of those toned legs, opt for shorts in the same color as your top, that way you're still getting that lengthening effect while showing some leg. If you've been working those squats, opt for a pair of fitted pants with welted pockets or a pencil skirt.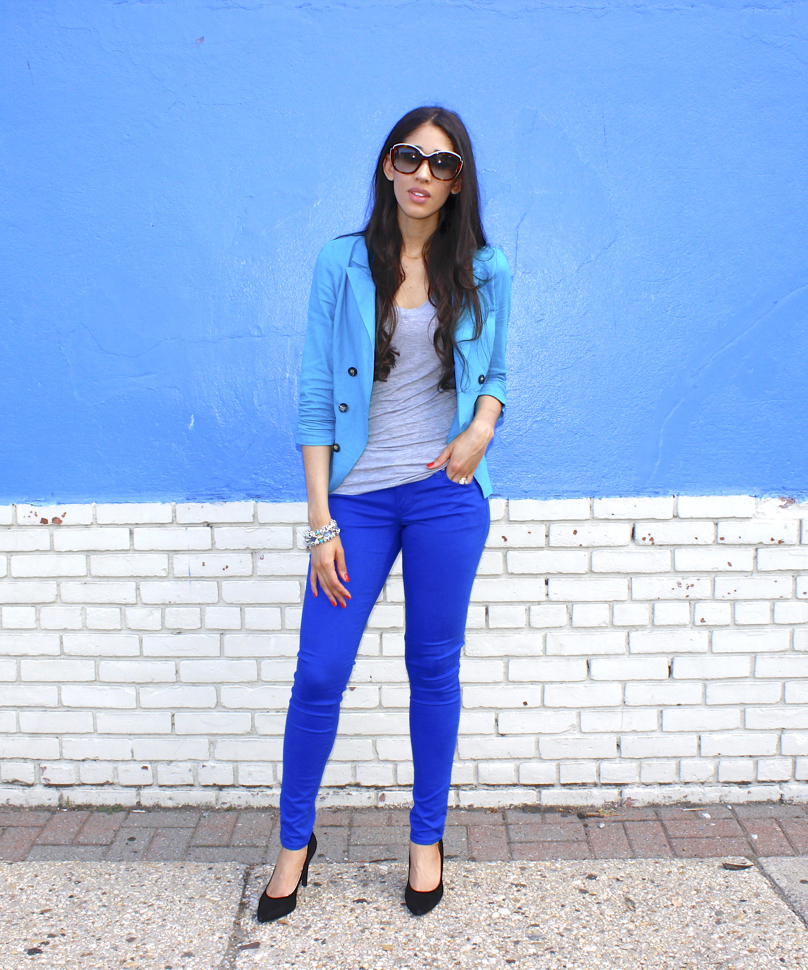 3. It Makes You Appear More Confident/Powerful
You know how we all think a red lip is bold and powerful? Well, it's simply because it's such a vivid color. The fact of the matter is that when you wear any bright color, it creates the same effect and ignites that same emotion. When you're feeling less than confident, wear color and why not wear head-to-toe outfit? I can guarantee you'll feel very different once you look in the mirror ;)
I hope this post inspired you to step outside of your comfort zone this summer and opt for a full on bold monochromatic outfit. I'd say the easiest way to experiment would be a solid colored maxi dress. It's easy and creates the same effects mentioned above. Plus, did I mention it's easy?! Lol! Thanks so much for stopping by, my dear friends, and I hope you have a great weekend ahead!
XO,