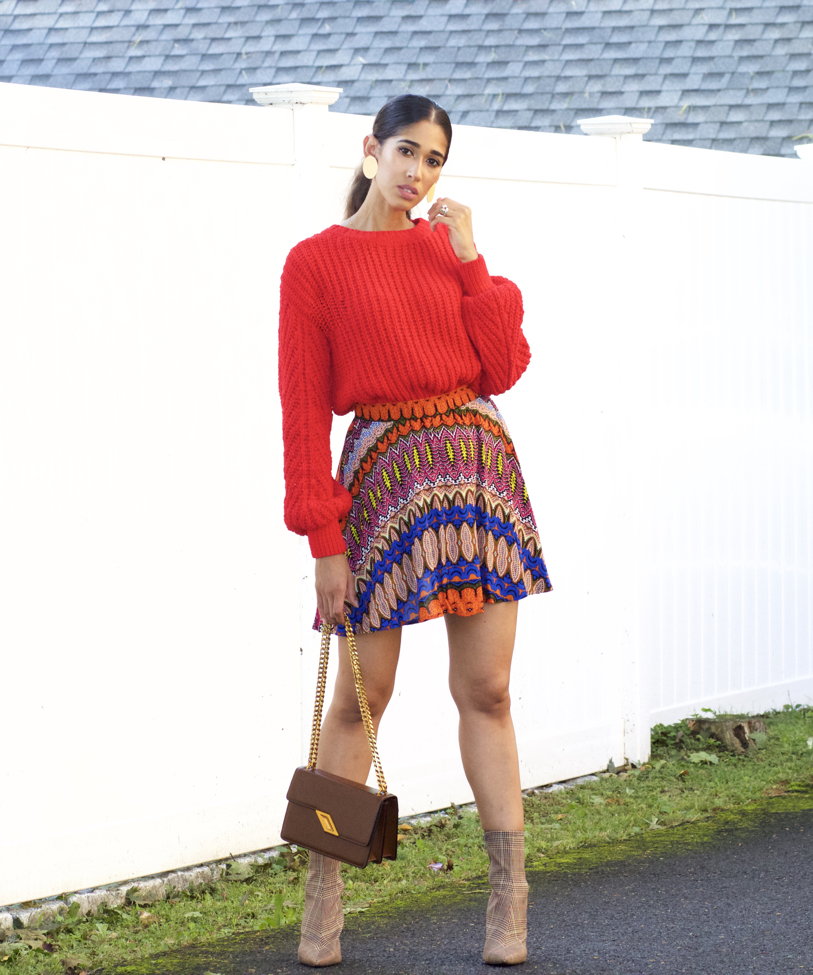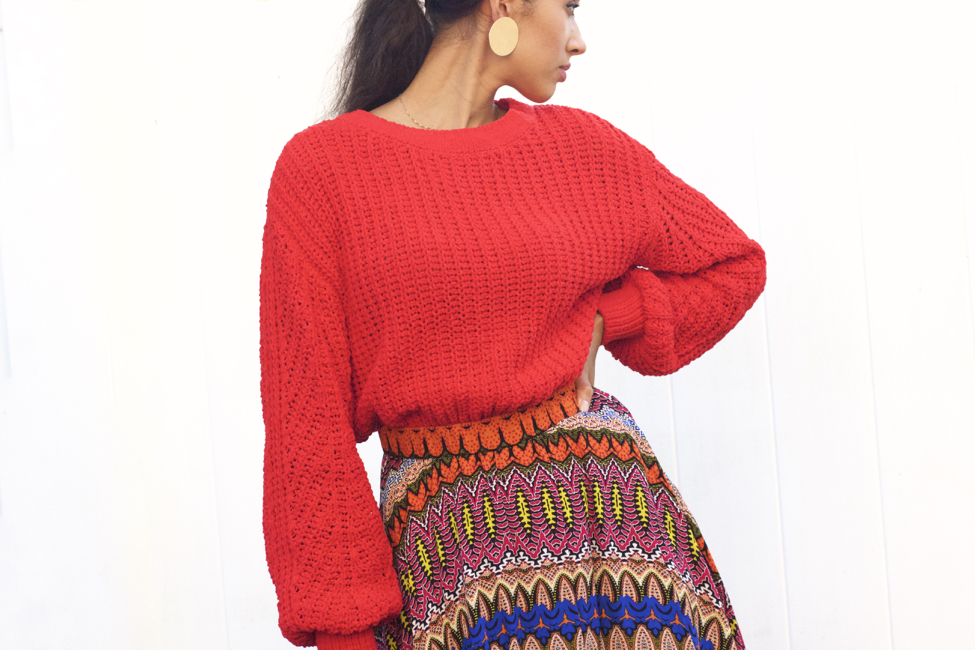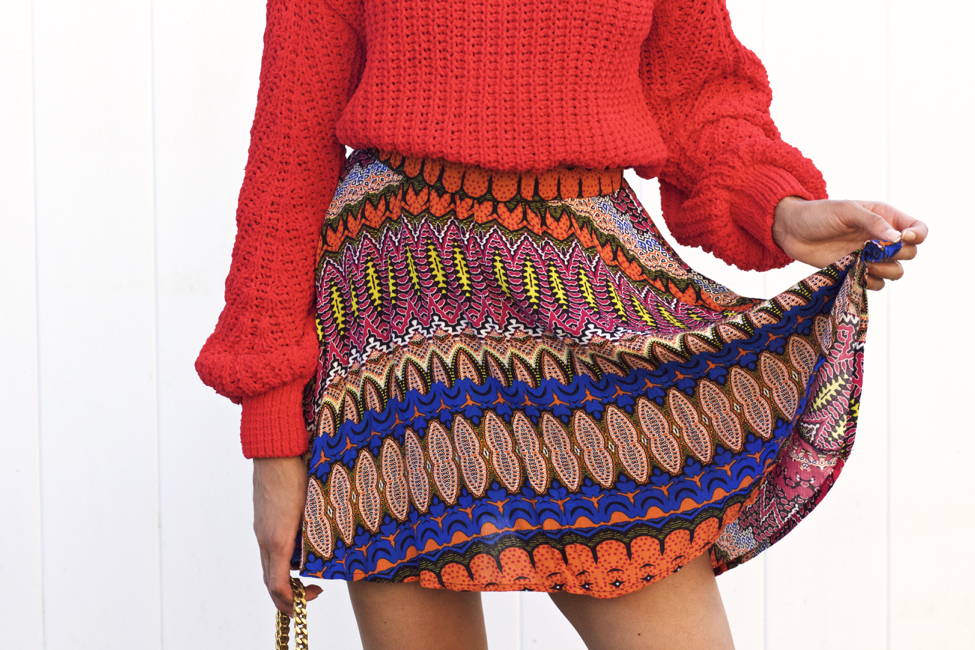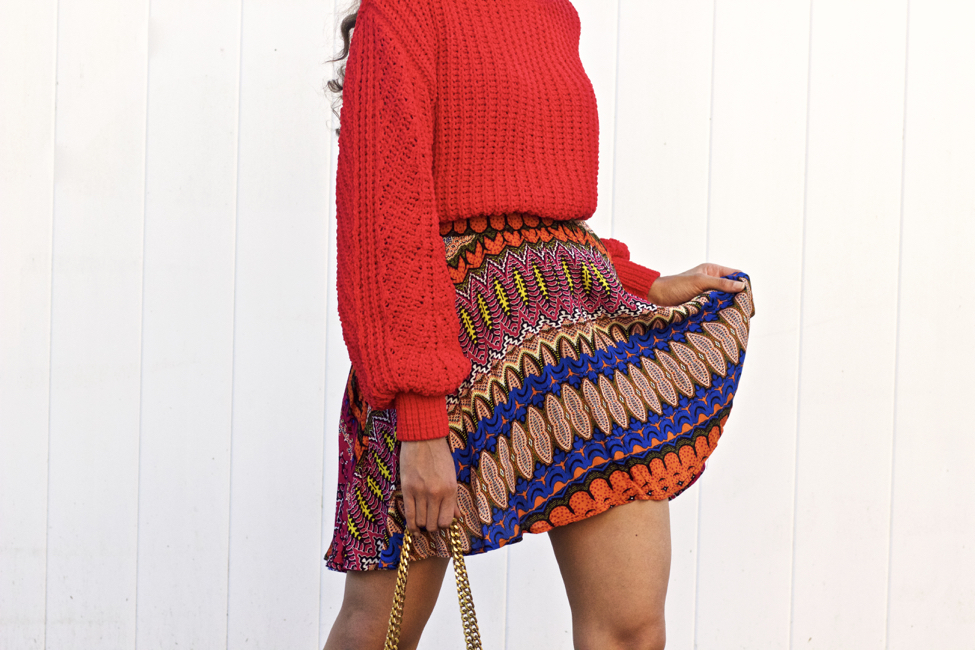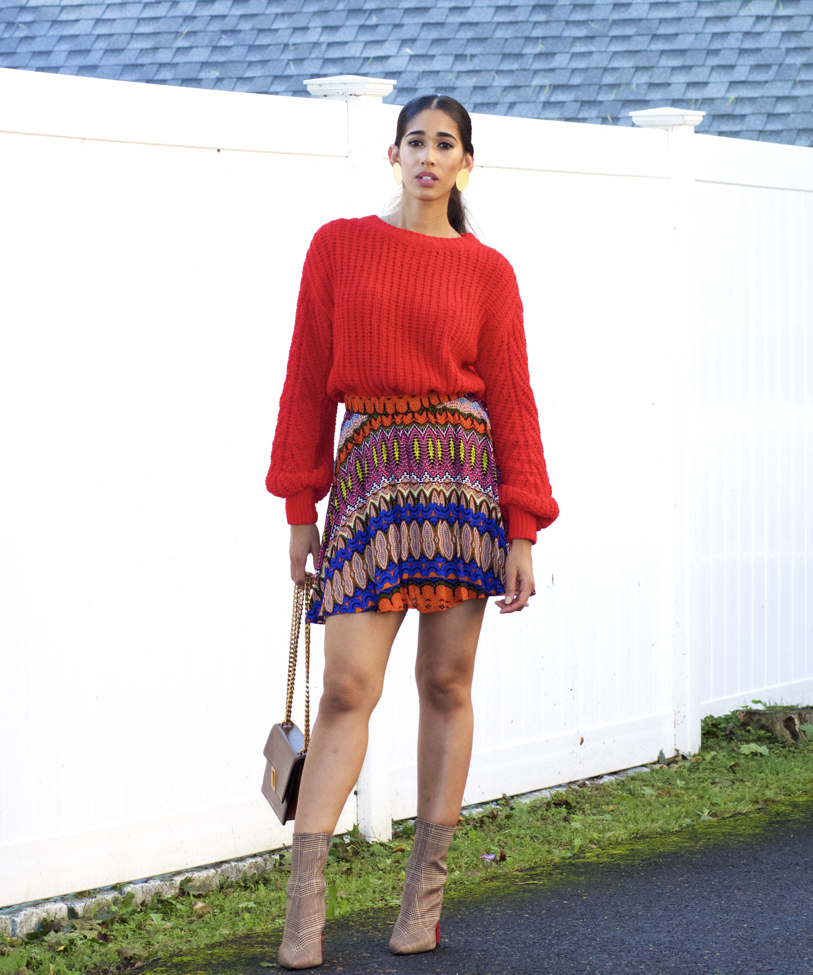 SWEATER: Similar | SKIRT: Similar | EARRINGS | BOOTS | BAG: Similar
---

---
Happy Monday beautiful friends!
This past Saturday I turned 30 and I'm so incredibly grateful for all I've been blessed with up until now, and for all of the experiences and lessons learnt, which have all molded me into the woman I am today. You know the question we often get asked each year...how does it feel to be x? For the most part, it has always felt quite the same, but this year, this year is different. I feel a sense of unexplainable confidence, almost like a weight has been lifted, which I certainly didn't have in my twenties! Though it may sound a bit unbelievable that I can feel this way in just two days, I do. Of course this didn't happen over night, I started to feel it a few weeks leading up to this past weekend. I can't wait to see what these next 10 years will hold and I look forward to the possibility of sharing it all with you!
If I had to narrow down and share just one piece of advice I've learned thus far, it's that everything happens for a reason. Everything. Don't regret the mistakes you've made or question why your life has played out the way it has because everything that has happened was meant to happen, and eventually all the dots will begin to connect and you'll find yourself saying, "ah huh" with a better understanding as to why.
In regards to the blog, last week was rather quiet, as I had mentioned that both Aviah and I ended up catching colds, plus she was teething. I'll be catching up with comments on my last few posts. I especially look forward to responding to the questions and comments on my, What is Double Cleansing and Why You Should Start post. I read through some of them and I'm so glad you loved it!
Thanks so much for stopping by and reading, I hope you have an amazing week ahead and a wonderful start to your October!